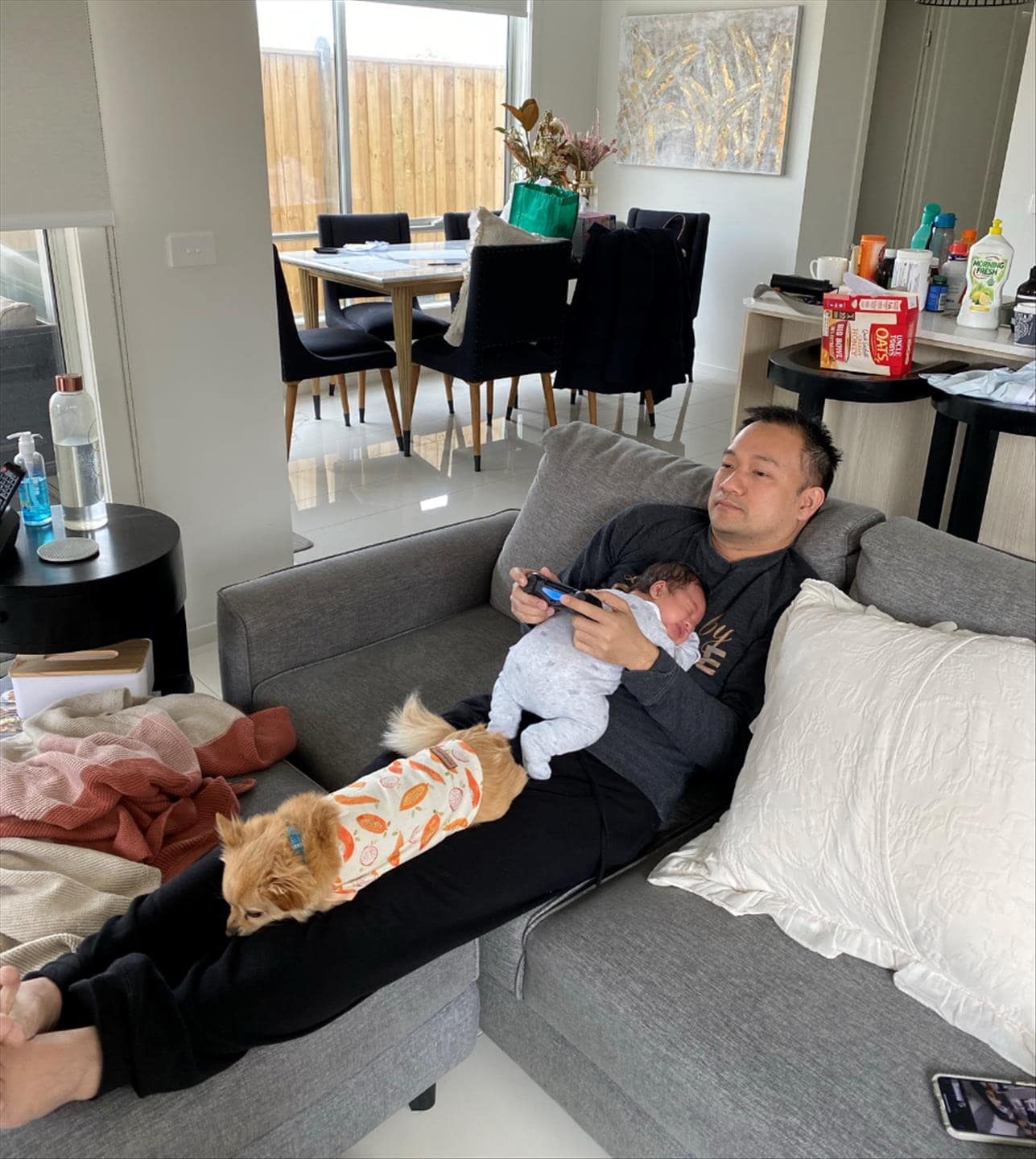 This year's Father's Day is different, not because I'm now officially a dad (well, that too) but because most of us are in isolation and many would not even be able to meet up with their dads. But whether you can or can't, there is always something to cheer him up this year.
Online stores and deliveries are still on, so you can always get something for your lovely dad this year. Here are some recommended gadgets and cool things to get for your dad this year.
Staying fit in isolation
Thankfully, exercising is still allowed and there is nothing better than buying a gift to motivate him further. The latest Fitbit Charge 4 now comes with a built-in GPS so he can track his walk or run around the neighborhood. If he likes to cycle, the device can record that too, among other things like his sleep habits. But if you think that he needs a more elegant-looking kind of classic watch, definitely check out Withings Steel HR Sport or the HUAWEI WATCH GT2 (which has a $100 OFF offer right now from Huawei Australia until the 9th of September).
Music listening
Everyone loves music (as far as I know) and if you think his ears would love a music listening experience upgrade, new headphones and earphones are always coming one after another. One of the best earphones I always recommend is the Jabra Elite Active 75t (or the Elite 75t). For a more thumping bass which is great for a workout, definitely go for Apple Powerbeats Pro. I also like its ear hooks design, giving it a more secure fit.
For a more serious music listener, Beats Solo Pro is always my go-to Bluetooth headphones at the moment. It has a really good active noise cancelling, compact design, and a great sound. While it doesn't have a 3.5mm audio jack unfortunately, you can always get away with a handy gadget like the AirFly Pro.
While I haven't tried and reviewed the Sony WH-1000XM4 and Bose Noise Cancelling Headphones 700, their predecessor models were very popular in the audio market and had received glowing reviews everywhere around the globe. I still have and love the Bose QC35 and QC35 II but they are still using an older generation of Bluetooth compared to the new 700 unfortunately.
Definitely worth checking the two headphones out for reviews if you are after more premium and popular headphones.
Gamer Dad
For gamer dads like myself, there are plenty of gaming peripherals and gadgets to recommend this year.
The SteelSeries Rival 3 is a great mouse with great sensor at very affordable price and I'm still using it now on my GIGABYTE AORUS 15G gaming laptop. For wireless, Razer Basilisk Ultimate is still my go-to wireless mouse – it's not heavy and also has great sensor. For a gaming keyboard, the SteelSeries Apex Pro looks to be the ultimate gaming keyboard at the moment with fully adjustable switches. And last, for a gaming headset, I'm still reviewing the Razer BlackShark V2 but have fallen in love with everything about it – design & sound mostly. For a wireless headset, stay tuned as I'm still waiting for my review unit of the Logitech G PRO X Wireless headset.
Many games take a lot of space and having an external game drive like the Seagate FireCuda Gaming SSD or WD Black P50 ensure newer games can always be installed. The WD Black P50 comes with 2 cable types (USB-C to USB-C & USB-C to USB-A), ensuring compatibility with all modern machines.
But if you want to give the ultimate gift as a thank you for being a great dad during the isolation, he will definitely love the above, awesome gaming monitor from BenQ. BenQ EX2780Q is not just gorgeous, but has 144Hz refresh rate and most importantly, have FreeSync and G-Sync compatibility to bring the smoothest gameplay on a PC. He can also hook up his gaming laptop to the monitor if he doesn't have a desktop.
Speaking of console, I'm glad I took the EB Games offer to trade-and-upgrade my original PS4 to PS4 Pro last year. With great games like Ghost of Tsushima (which I'm still reviewing) that offers better graphics when played on a PS4 Pro or Last of Us Part II, it's a great activity to relax during his lunch break or when kids are already asleep. If he can spend more than 100 hours, I've finished Persona 5: Royal in 135 hours and it's an amazing game.
Sure, PS5 is coming up soon, but there are still many great games already and coming to PS4, so it's still an awesome console to date.
I have my PS4 Pro hooked to my 4K 65″ Samsung TV with the audiophile speakers from Focal & AudioEngine Subwoofer through the Amazon Echo Link Amp and suffice to say, gaming has been taken to the next level for sure.
Other great things for the isolation
I enjoy deep fried food (who doesn't?) but thanks to Philips AirFryer XXL Smart, I can still enjoy the taste of a deep fried food with a healthier option. It is really easy to use, even for those who don't really know how to cook. Simply select the preset and voila. Now he can help out in the kitchen and still feels like a boss.
If he's not the cooking type, there might be books (or eBooks) that he'd love. Make sure to grab him a Kindle like this Kindle Oasis if he doesn't have one yet.
If he's working from home and often goes for video meetings & calls, then Logitech's latest StreamCam is a great webcam for these occasions. Plus, it's great for streaming and any content creation like making YouTube videos at the same time. Combine that with a great microphone from either Elgato Wave:1 or Blue Yeti Nano, it's perfect.
---
I hope this Father's Day gift guide can help you in choosing a great gift for your dad this year. It's tough having to work and take care of kids at the same time at home, so make sure to show him plenty of love this year!
If you don't have the budget, well, there are other ways to show how much you love him for sure.