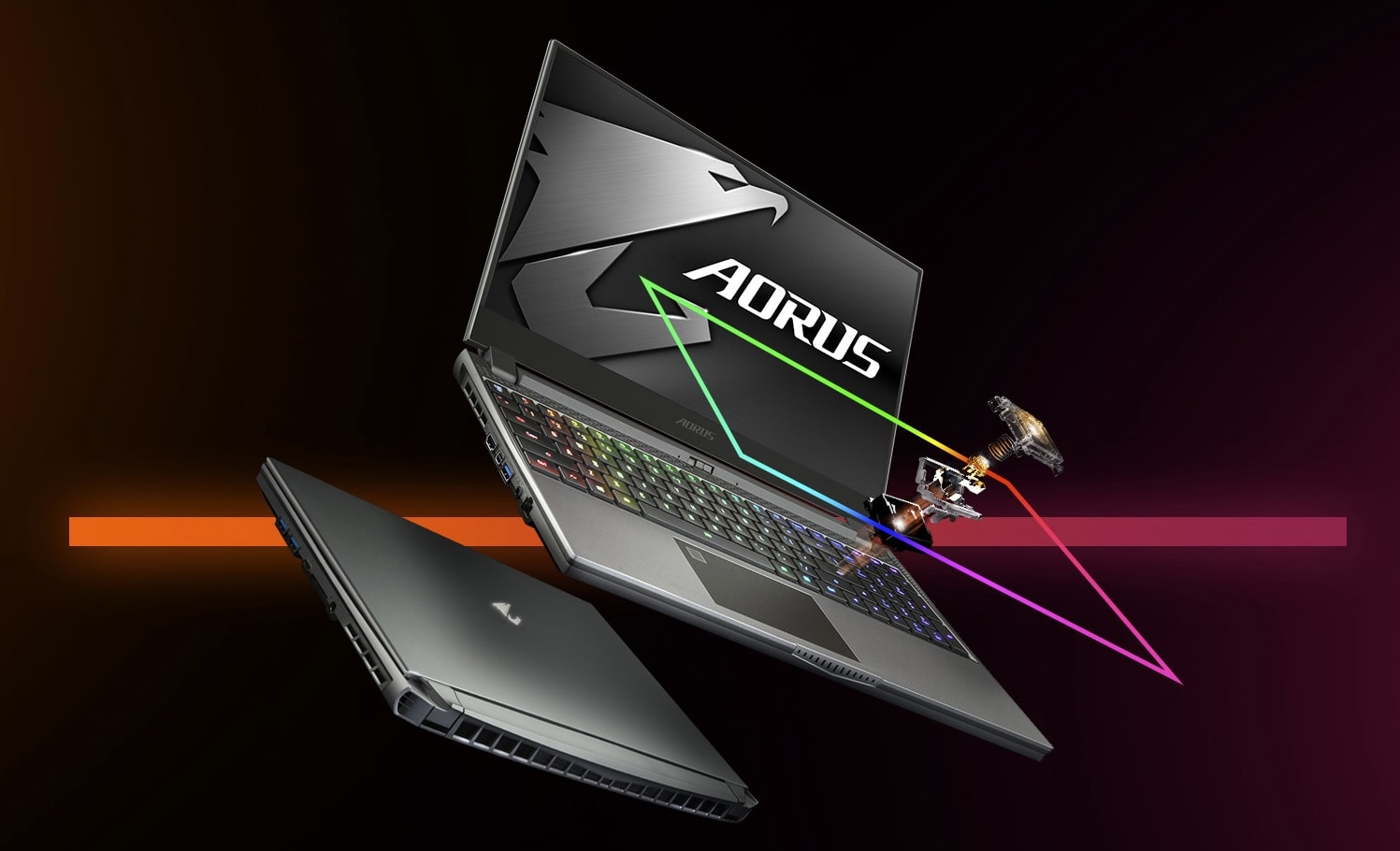 Modern gamers demand a lot of things from their machines: bright and amazing display with over 100Hz refresh rate, fast read storage to load games faster, high performance graphics card to crank those graphics settings or higher fps in games, and anything that can give them any slight edge in winning the games.
With high performance gaming laptops on the rise, GIGABYTE didn't seem to want to take shortcuts and released their latest high-end gaming laptop line, the AORUS 15G/17G (difference being a 15″ and 17″ display). If you are looking for all the latest hardware components crammed into one single, portable device, this is it.
The AORUS machines are powered by Intel's latest 10th gen processors, available in three different specifications (Core™ i9-10980HK [2.4GHz~5.3GHz], Intel® Core™ i7-10875H [2.3GHz~5.1GHz], and Intel® Core™ i7-10750H [2.6GHz~5.0GHz]). The i7-10875H is the first mobile core i7 processor featuring 8 cores and 16 threads but whichever you pick, this will be a powerful machine that you can use not just for gaming, but for video editing, hosting virtual machines, and more.
As for the graphics card (which gamers would want to know about first), you can pick from different available configurations, ranging from the GTX 16 series to NVIDIA's latest GeForce RTX 20-series (like the RTX 2080 SUPER or 2070 SUPER) with that yummy, real-time ray tracing!
The AORUS has a 1920×1080 FullHD resolution with IGZO anti-glare display LCD, and a whooping 240Hz refresh rate, enough to make any other gamers jealous. I'm already singing praises playing Overwatch on my BenQ EX2780Q Gaming Monitor's 144Hz so going 240Hz will be insane.
How about storage speed, you asked? The machines come with 2 high-speed PCIe 3.0 x4 SSD slot so it is quite expandable should you decide to install or upgrade your machine. The FireCuda 510 from Seagate is a blazing fast, Gen 3.0 x4 NVMe SSD (check out review out) and I assume it should fit right in. Loading maps on open world games or your saved games should only take seconds with NVMe SSDs.
I'd say the advantage of having a desktop gaming PC is its peripherals, especially the mechanical gaming keyboards. I've reviewed tons of them (e.g SteelSeries Apex Pro, CORSAIR K70 RGB MK.2 LOW PROFILE, and Razer BlackWidow) and they do make difference in both gaming and typing experience. In short, there is no way I'm going back to using non-mechanical keyboards as my day-to-day keyboard.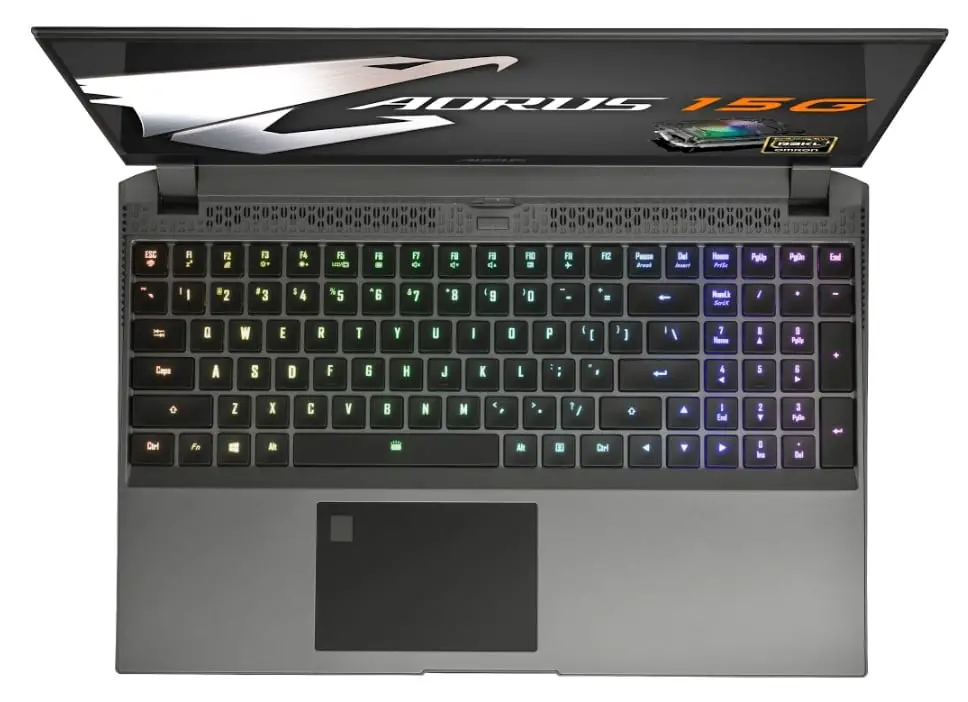 Surprisingly, the AORUS keyboard is equipped with OMRON mechanical switches, having 1.6mm actuation point, 2.5mm travel distance, and 15 million keystrokes lifespan. Their responses are even better than Razer BlackWidow's 1.9mm actuation point switches on paper. According to GIGABYTE, the AORUS machines are the world's lightest and slimmest gaming laptops with mechanical keyboard ever and the AORUS 15G (which I'm about to review) has around 2.5cm thickness and 2.2 kg of weight.
And the goodness doesn't stop here:
Gamers want network stability. Check. It has a wired option with E2600 LAN internet chip, and the all new AX1650 wireless network card. Hint: It is Wi-Fi 6 too! (I'm currently reviewing a D-Link AX1500 Wi-Fi 6 router)
Gamers want RGB lights. Check.
Gamers want more USB slots to plug in their peripherals. Check. The AORUS has plenty of connectivity options: USB A, Thunderbold 3 USB C, 3.5mm headphone/microphone combo jack, mini DP, HDMI, and even an SD card reader.
Gamers want great audio for gaming, especially for sound positioning purpose in competitive FPS gaming. Check.
---
I should be getting a GIGABYTE AORUS 15G unit around next week or the following, so stay tuned for my coverage about GIGABYTE's latest gaming laptop!
Meanwhile, if you have any questions or things that I should do once I get the AORUS 15G, make sure to hit me up on Twitter (@michaelaulia).
UPDATE: I've published my impression on the AORUS 15G for gaming, and also the full review. Make sure to check both articles out!