Dyson Airwrap Review - Hands down to Dyson's most current, outstanding product that has stolen many women's heart in Australia.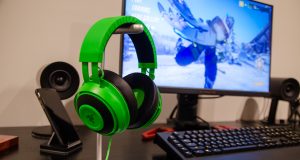 Razer Kraken Tournament Edition Review - While the Razer Nari that I reviewed earlier has a THX Spatial Audio, Razer Kraken...
Logitech K600 TV Keyboard Review - Smart TVs are awesome. Some can even use voice activation to open an app or do...