Apple TV+ was announced by Tim Cook earlier this year during the WWDC 2019. It's basically Apple's...
LIFX was actually founded right here in Melbourne, Australia, and it's one of the leading smart light manufacturers in the world.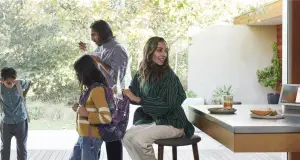 When you get married and live in the same house, there are times when you have to...
In an exciting update from Nanoleaf, it appears that you can now use the Nanoleaf touch panels...
Bose has just announced a new model to surpass their Bose QuietComfort series.
There was a promise that Arlo home security cameras would get an Apple HomeKit support some time in...