Razer BlackWidow (2019) Review – Razer BlackWidow is Razer's latest mechanical gaming keyboard in the BlackWidow line (they also have the BlackWidow Elite, Tournament, X, etc).
The "just" BlackWidow is probably the one that most gamers would go for, offering a great balance between features and budget. And now, Razer has updated the keyboard line with their latest mechanical switches and tech.
The original Razer BlackWidow was first announced back in 2010, where it became the world's first mechanical gaming keyboard – time surely flies!
Razer BlackWidow Review – Packaging
Razer BlackWidow Review – Design & Features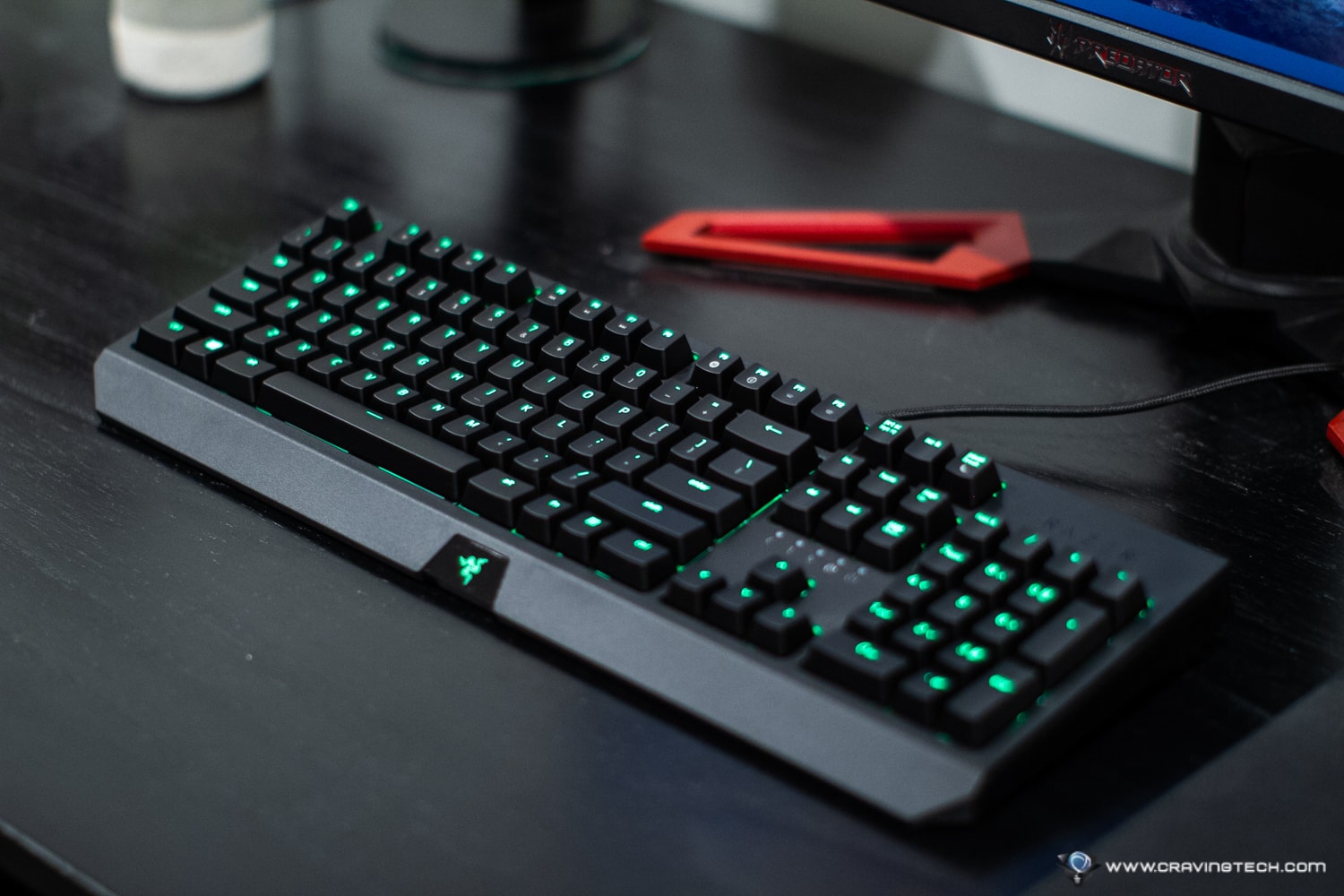 The latest Razer BlackWidow (2019 version) is now featuring Razer's Green mechanical switch which has an actuation point of 1.9mm and actuation force of 50G. The Green switch has a "Tactile and Clicky" feels like clicking a mouse (and similar to the CherryMX Blue switch, if you've ever used one like the original BlackWidow Ultimate Edition).
It gives a satisfying audio feedback which is very useful in fast-paced competitive games to let you know audibly when a skill execution has been triggered. The Green mechanical switch also has an 80 million keystroke lifespan so the keyboard should last for a long time!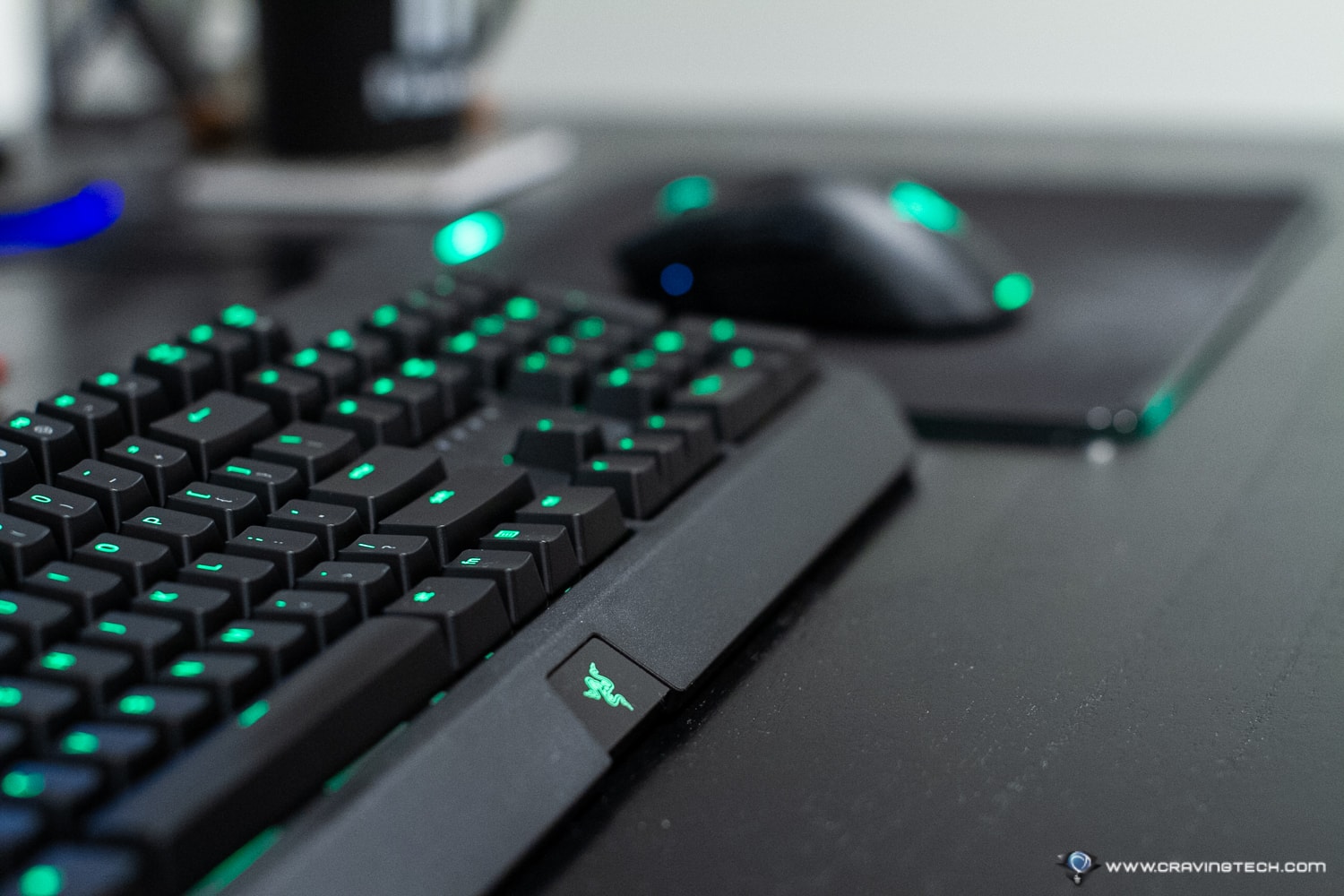 The keyboard itself has a Function key that can be used to control volume, multimedia controls, macros, and also to switch to a Gaming mode (which will disable the Windows key). It has a comfortable layout of the keys with the right sizes and dimensions. The placement of the keys are also perfect (like having the "\" key above the Enter key) and I had zero trouble adjusting from my Razer BlackWidow Chroma V2. There are new indicator lights to notify when certain functions are On (like Caps Lock).
The dimension of the whole keyboard is also perfect. It doesn't take up too much space on the desk, but has all the keys including Numeric keypads for entering numbers fast. It's a great keyboard for both gaming and working.
With Razer Chroma lighting, you can set the keys backlighting to any of the 16.8 million colours and with varying effects. If you play games that support Razer Chroma like Overwatch, you'll also be treated with extras. For example in Overwatch, the lights will automatically change colour when you select a different hero to match with that hero's colour theme.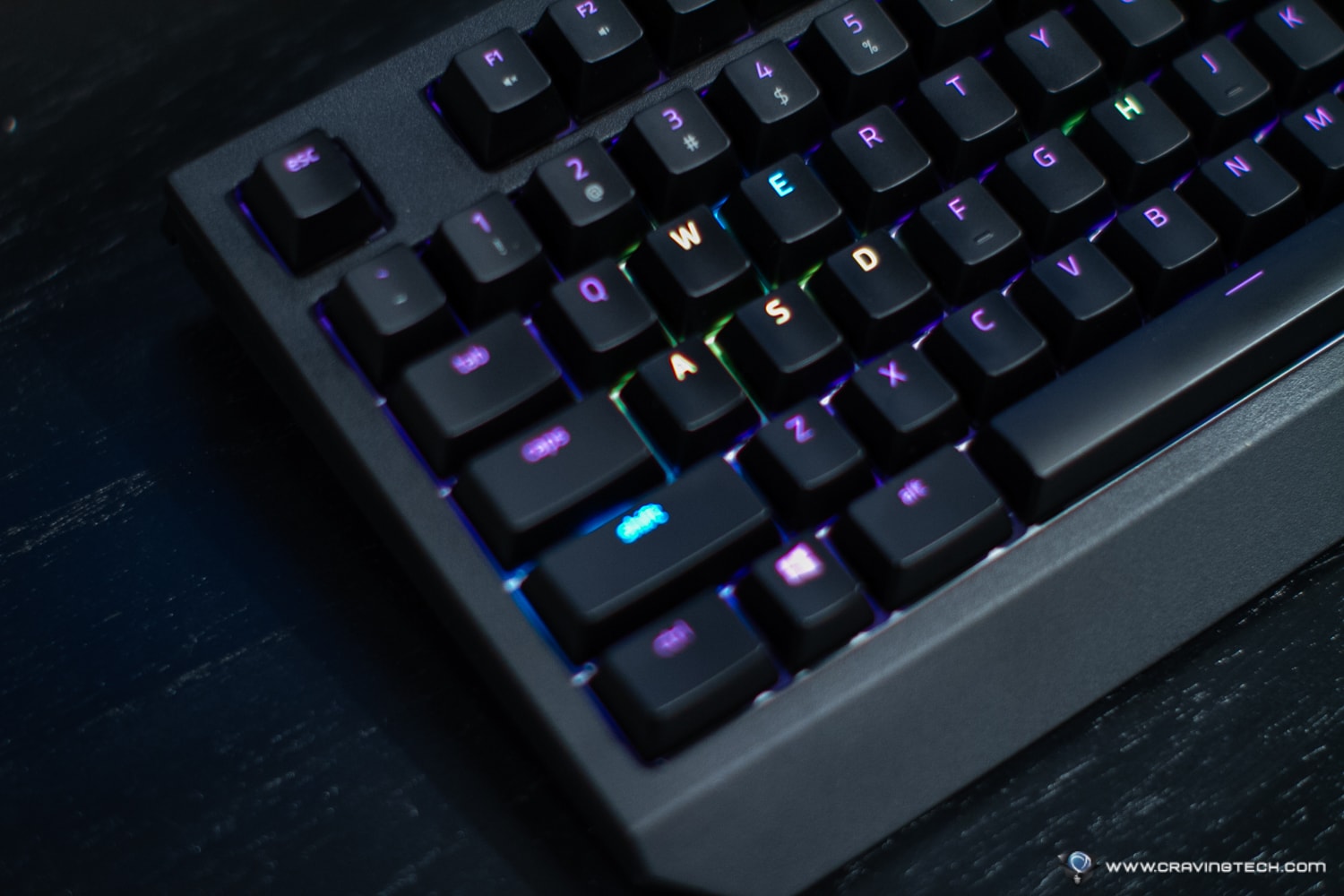 The new Razer BlackWidow also has features like Razer HyperShift which is more powerful than standard macros recording and has an on-board memory so you can store up to 5 different profiles locally.
How about gaming experience with the new Razer BlackWidow? It's been great so far. The Green switches are very responsive and the tactile feedback is very good, at the expense of noise. They sound satisfying alright, but I wouldn't recommend getting this keyboard if you are planning to use it at work near colleagues or if you have a roommate. But if you game in your own room, then go for it!
Razer BlackWidow Review – Conclusion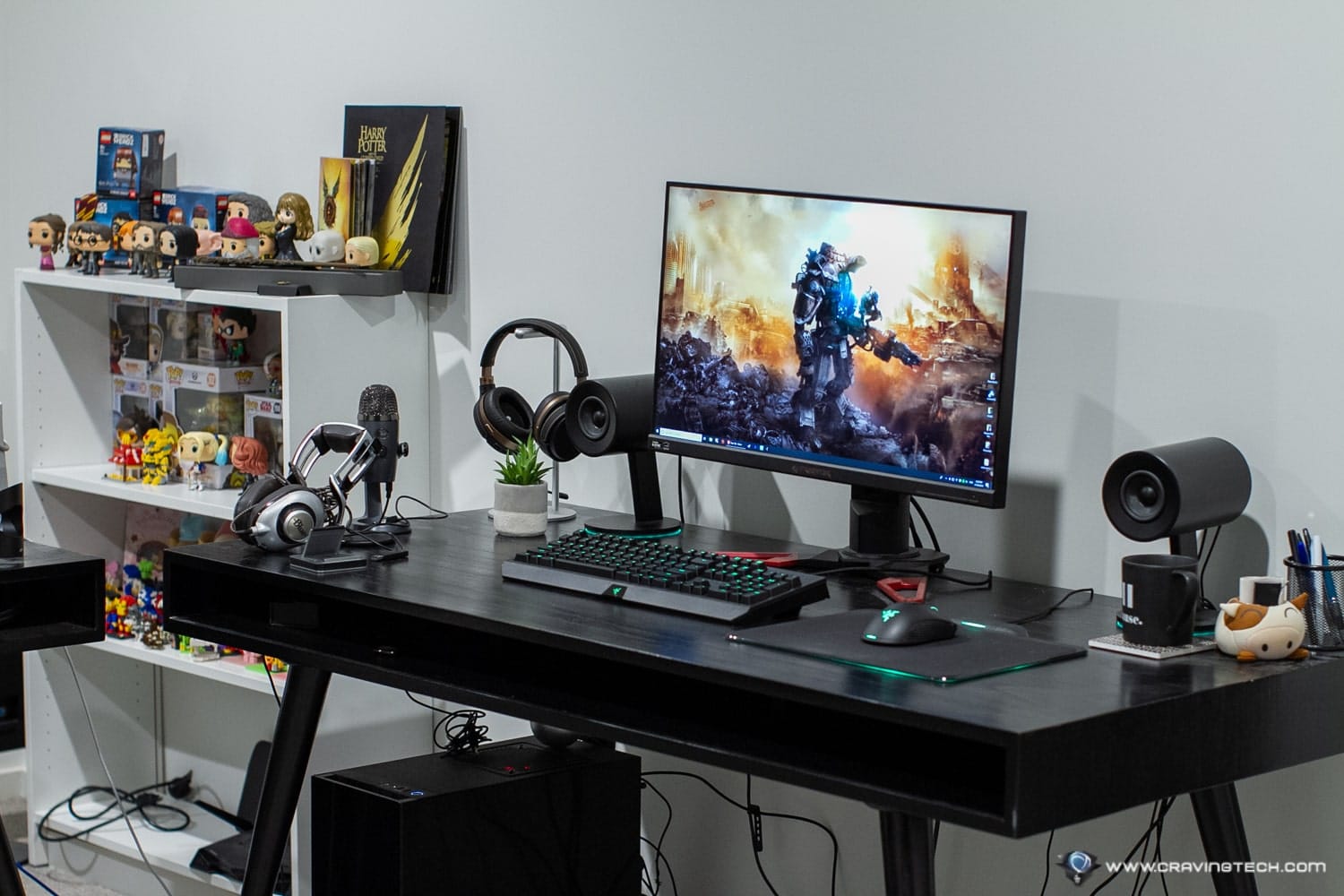 Razer BlackWidow 2019 borrows all the successful components of a BlackWidow line for gaming and has a great balance between features and budget. It doesn't have all the bells and whistles of the BlackWidow Elite, but you'll save $80 that you can use to grab their new Razer Basilisk Essential gaming mouse.
Razer BlackWidow 2019 can be purchased at Razer's website and also available at many retailers around Australia for AU$219.95 RRP. It's also available at Amazon.
Disclosure: Razer BlackWidow review unit was supplied for reviewing but all opinions are mine and not paid
Razer BlackWidow (2019) Review