UPDATE: If you are looking for Razer BlackWidow Ultimate Review, check out Craving Tech's Razer BlackWidow Ultimate Review post here.

Razer has been teasing us of a new gaming weapon that they've been developing. The image is kind of vague so it wasn't clear what it was. A new keyboard, perhaps?
Well, the wait is over because they have just revealed it minutes ago at Gamescom 2010! It's…..
An elite mechanical gaming keyboard, named the Razer BlackWidow, the world's first mechanical gaming keyboard!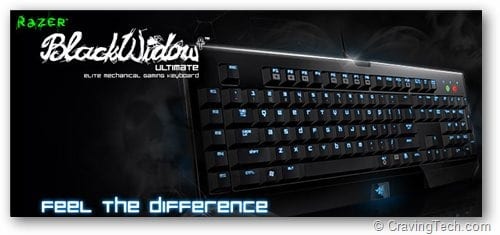 There were around 400-500ish live viewers when I watched the Gamescom live feed. We had to wait for a few speakers before we could actually see the mystery product but it was definitely worth the wait! It was quite interesting too to know the history of Razer, 18 number of different products manufactured for the past 12 years, the StarCraft II's giant marine, and even an affirmation quote from Blizzard themselves!
The Razer BlackWidow has been designed for 4 years! In the past 12 years, Razer has only made 2 major gaming keyboards, the Tarantula and Lycosa. It's the world's first mechanical keyboard, designed specifically for gaming.
The key on the keyboard got the main focus in 4 years of research and refining: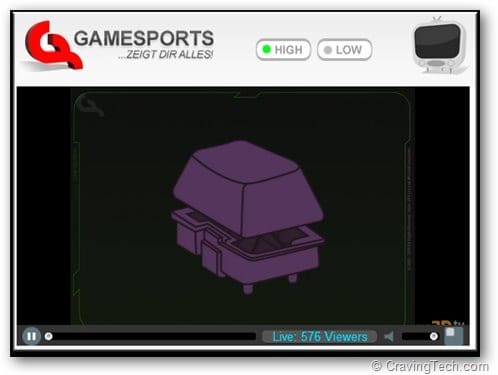 The three main things that they've been researching and refining:
Actuation Force (grams of force to press a key) – lower fatigue, improved response after extended gameplay.
Travel Distance (distance moved to press a key) – 2x more sensitive than other keyboards.
Tactile Feedback (whether a key clicks when pressed) – Feel every key on the keyboard with the precision of a mouse click.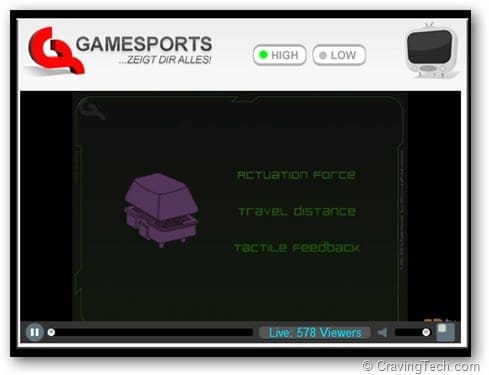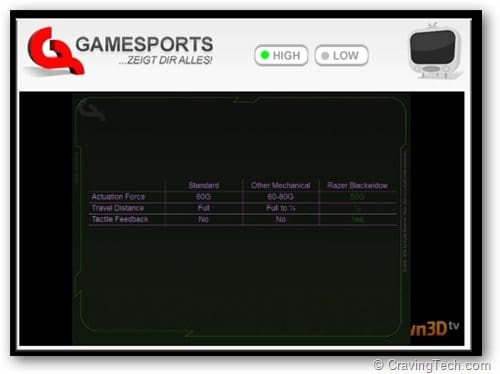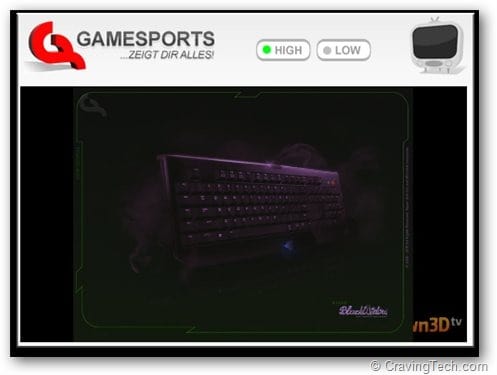 Features: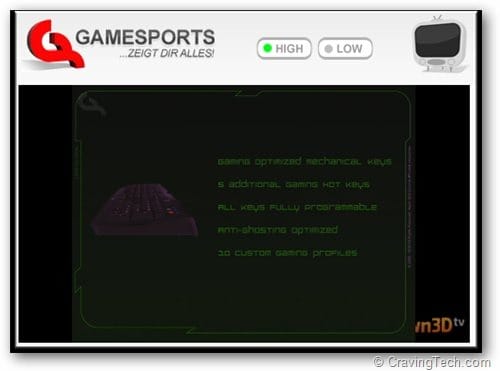 How much?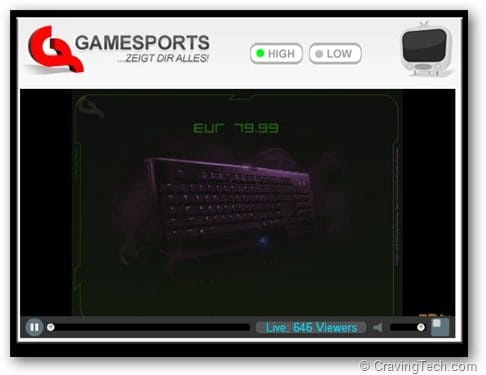 The keyboard, delivered by Starcraft II's spider mine? :D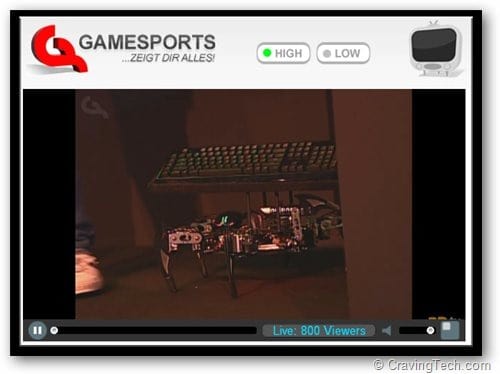 The Ultimate Version has:
Additonal USB Port
Media Jacks
Individually backlit keys!!
5 Lighting profiles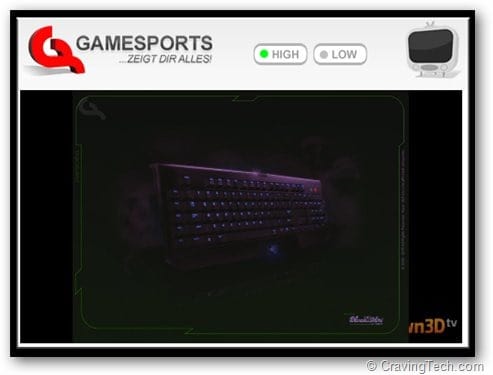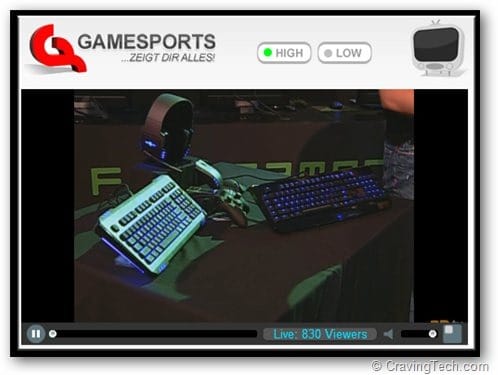 How much for the Razer BlackWidow Ultimate? 129.99 euro.
I'm so contacting Razer for a review unit of the BlackWidow! Fingers crossed.
Other products explained in Gamescom 2010 includes the Razer Onza Tournament controller for XBOX360 and also PC compatible (available for $49.99) and the StarCraft II peripherals (Razer Spectre mouse, Razer Marauder keyboard, Razer Banshee USB Headset).
Some more screenshots from the live feed: