Amazon Echo Link and Echo Link Amp Review – The Amazon Echo is probably one of the most popular smart speakers out there in the world, thanks to its built-in Alexa integration.
But to those who want to enjoy the best sound quality possible while watching movies on their TV or listening to music, they might have to look elsewhere.
Most of us already have some sort of high quality speakers system set up for either music listening or movie watching. However, they usually don't come with Alexa or have a support to connect to your favourite music streaming services.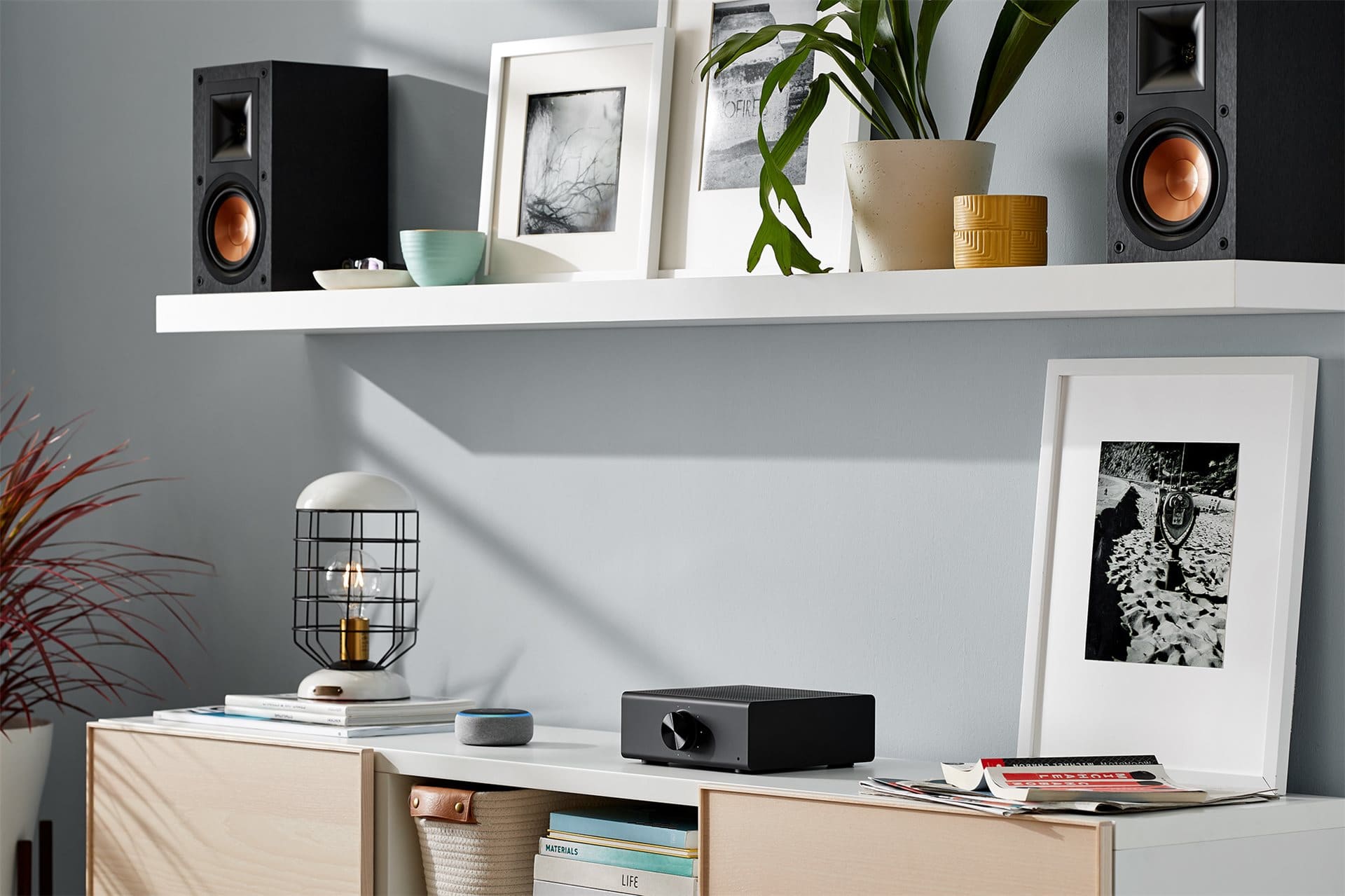 This is where Amazon Echo Link and Echo Link Amp come into play. They act as the bridge, as the missing link (pun intended). The later has a built-in 60W x 2-channel amplifier which is perfect to hook your passive speakers (and passive subwoofer) up.
With both Echo Link and Echo Link Amp, you can upgrade your dumb speakers into smart speakers while maintaining that high audio fidelity (and also create multi-room speakers group if you want). The Echo Link/Echo Link Amp allows you to stream hi-fi music from music streaming services like Amazon Music, Spotify, Deezer, Pandora, or Apple Music (though sadly, only seems to work in the U.S region at the moment).
Playing songs on Spotify, for example, can be done using the Alexa app on your smartphone because sadly both Echo Link and Echo Link Amp do not have a built-in microphone. You can hook it up with an Echo device or the Echo Input to add voice control at a later stage if you want (which I'll be covering on a separate article).
Amazon Echo Link and Echo Link Amp Review – Packaging
Despite of all the connectivity options offered, no cables are included in the packaging. There is also no remote.
Amazon Echo Link and Echo Link Amp – Design & Features
The Echo Link & Echo Link Amp are similar in design – the Link Amp being heavier and bigger due to the built-in amplifier. They are both minimalistic in nature with only one big volume knob in the front, and can easily fit in your existing setup at home.
Only when you turn the volume knob around that you can see the white LEDs surrounding the knob, letting you know of the current volume level – before disappearing again subtly.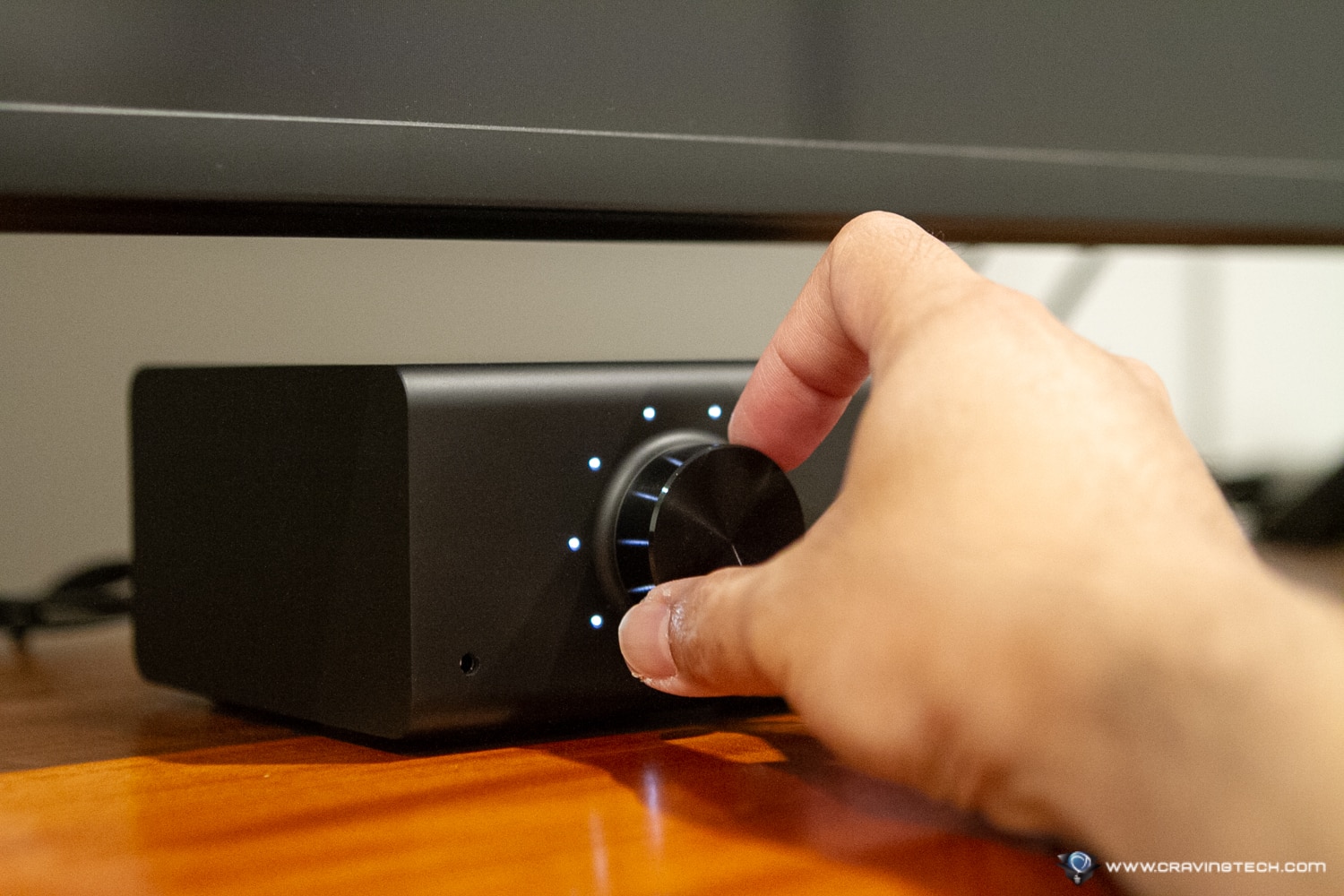 With plenty of Input and Output options including Analog and Digital, any home setup and audio devices you have should be compatible (including turn tables and good, old CD/MP3 players).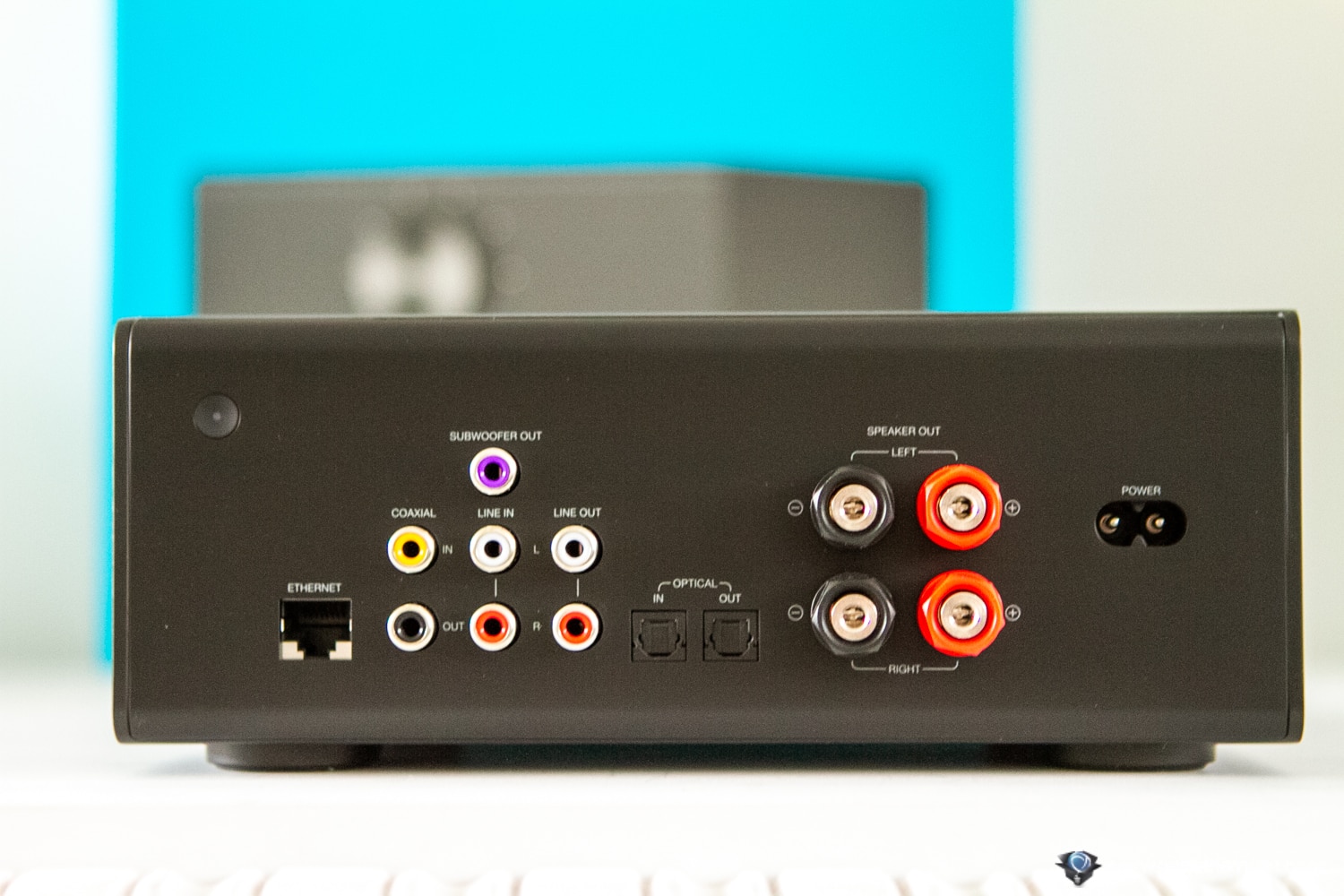 Input Options:
Digital Coaxial
Optical Toslink
RCA
Output Options:
Digital Coaxial
Optical Toslink
RCA
Subwoofer
Speaker Binding Posts (for bare wire or banana plugs)
3.5mm Headphone Jack
With the 24bit/192kHz onboard DAC, you can have a digital input coming from your new Smart TV and analog outputs plugged to your bookshelf speakers. This versatility allows you to switch between streaming music from your phone to your speakers, to watching movies on the TV.
The switch is seamless in that you do not need to flip a switch. If you don't stream any music, it will output what's on your TV when your TV is on. And so on.
I currently hook my Samsung 75″ Smart TV to my AudioEngine A5+ speakers with Echo Link (the A5+ are powered speakers with built-in amplifiers already). The DAC comes in handy because the A5+ does not support an Optical input.
With the Echo Link, I plug an Optical cable from the TV to its Optical Input (Digital). Then, using L/R RCA cables, I plug them to Echo Link's RCA Line Out (Analog).
As a result, my ahem, "entertainment center", has just got a big upgrade thanks to the A5+ awesome power and sound.
Setting the unit up requires Wi-Fi or you can do it through the Ethernet port. Using the Alexa app, setup was easy and quick: Just add a device, pick the Echo Link or Echo Link Amp, connect to your Wi-Fi, and wait for a few seconds.
I could also add Deezer and stream music by asking Alexa "Play Ed Sheeran on the Echo Link Amp". The stream is via Bluetooth A2DP, sadly not aptX but non-audiophile listeners may not notice the difference.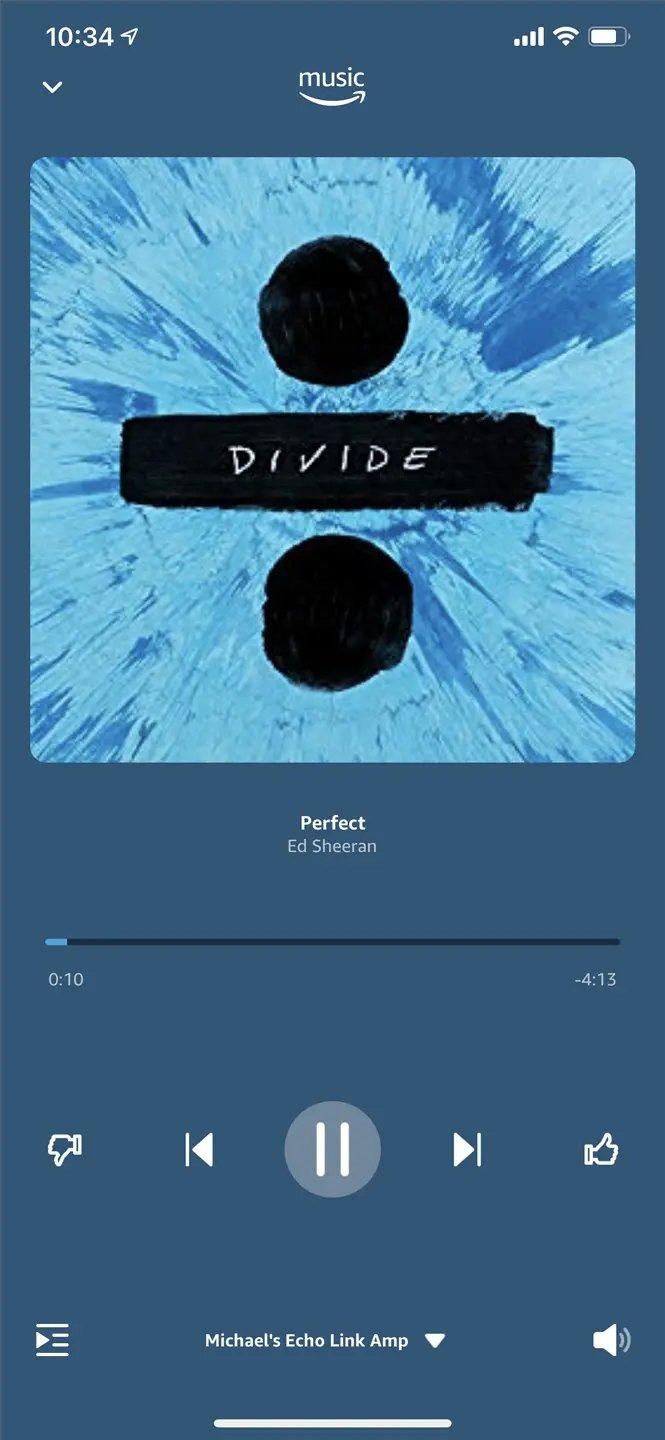 If you have bookshelf or passive speakers (i.e non-powered speakers), then you definitely need the Echo Link Amp instead. It has 60 Watts of power per channel (2 channels) and will drive power to your speakers.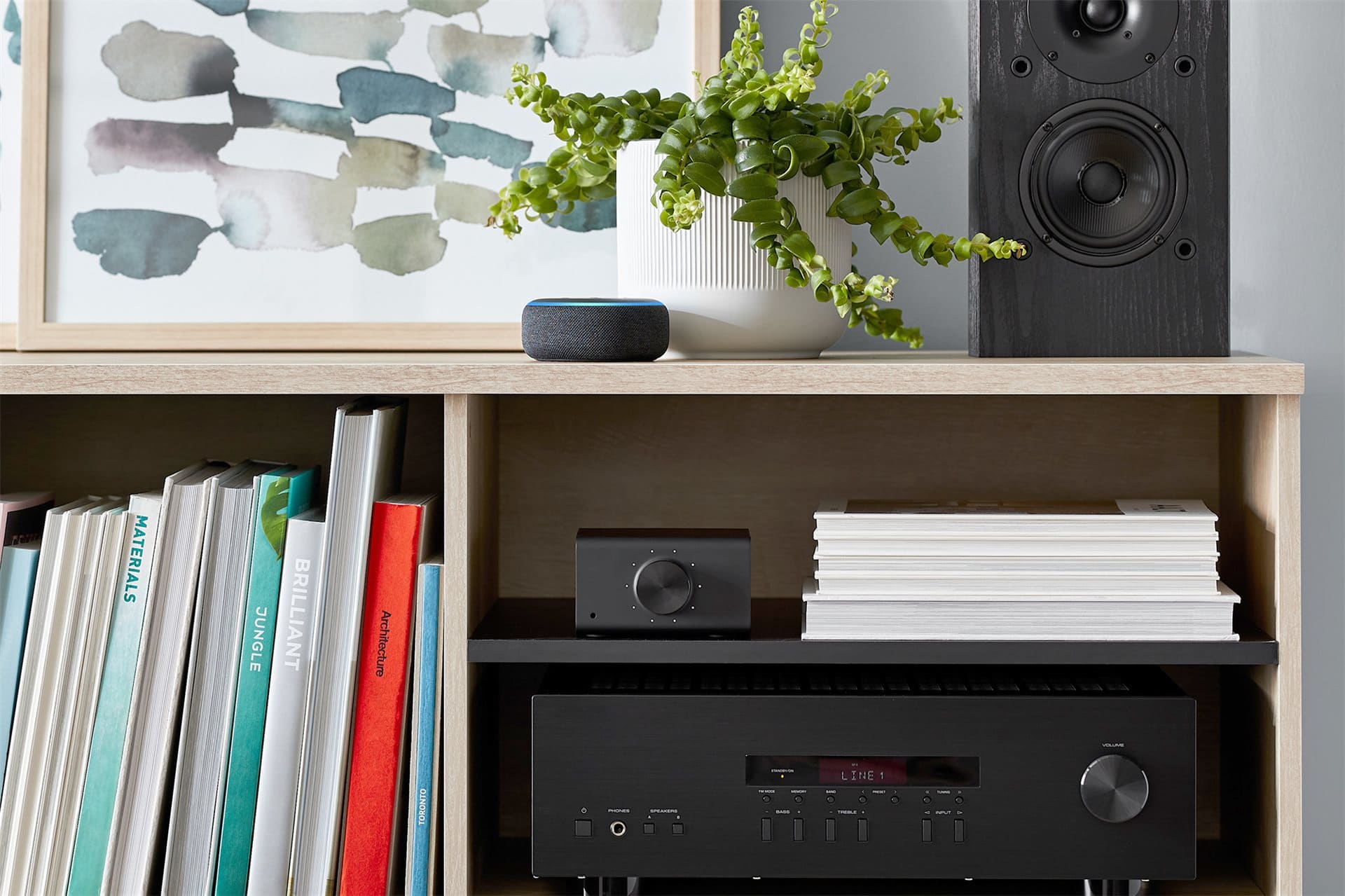 I haven't had any dedicated amplifiers or receivers before so I unfortunately cannot comment or compare how good the Echo Link Amp is. It's half the price of Sonos Amp however, so I recon it's a good price point for wannabe audio enthusiasts who are not hard-core audiophiles.
Amazon Echo Link & Echo Link Amp Review Conclusion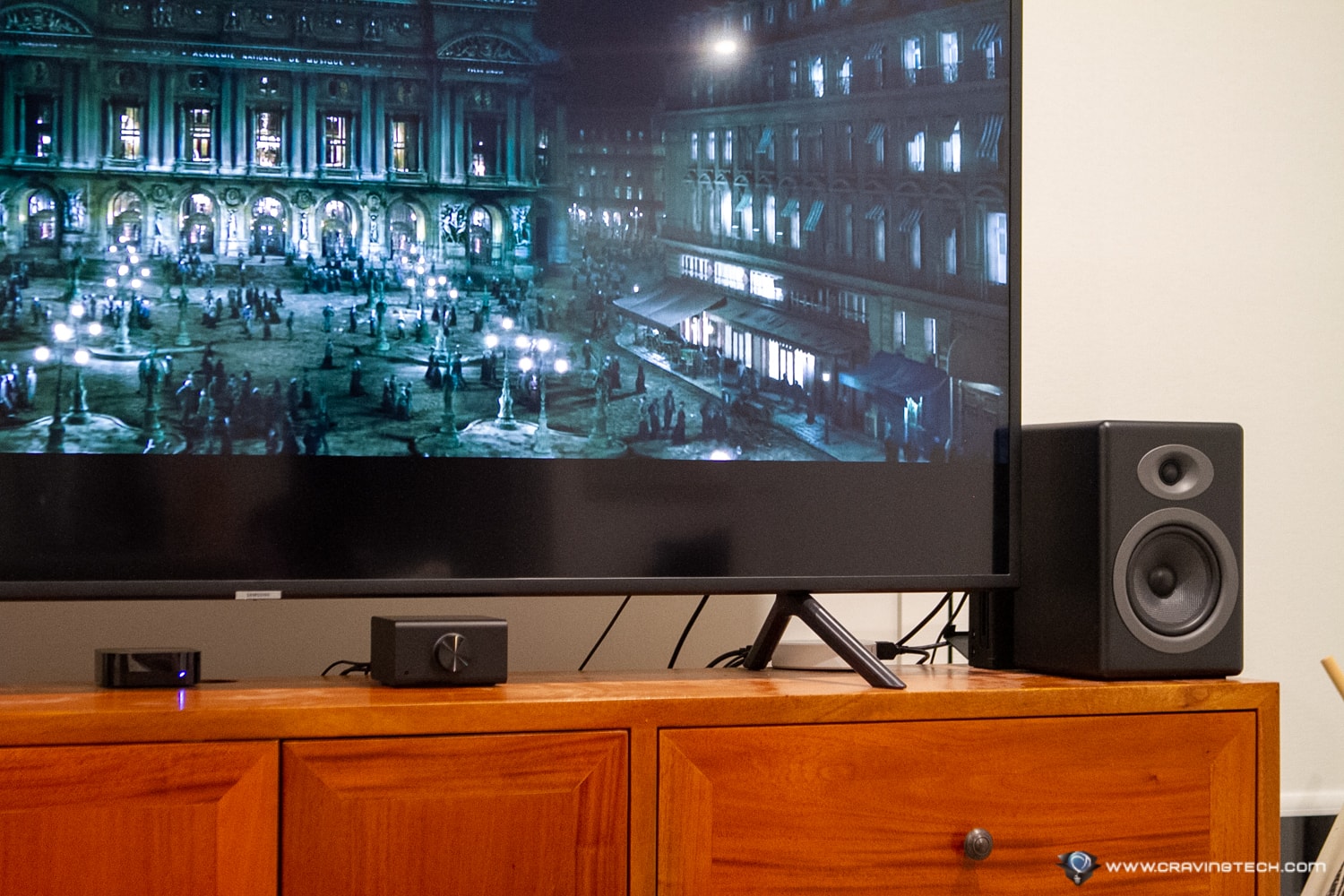 In the simplest terms, Amazon Echo Link/Link Amp brings Alexa to your hi-fi setup at home (receivers, speakers) and that includes all high quality music streaming services supported by Alexa. This opens up your music library to a whole new level and you can finally make fully use of your speakers setup at home.
Not just that, it also connects many audio devices you have at home thanks to its versatility in offering both digital and analog input/output.
If you have really nice bookshelf speakers or powered speakers set up at home, then it makes sense to get an Echo Link/Link Amp to turn these dumb speakers into smart ones. It certainly is better than buying new sets of speakers just for the sake of having Alexa built-in.
It's unfortunate that the Echo Link/Link Amp doesn't have a built-in microphone so you can't shout "Alexa" straight at it. However, you can use your phone with an Alexa app or add an Echo device or Echo Input to add this capability.
My wife is very happy now, thanks to the speakers upgrade to our living room and all is made possible through the Echo Link/Link Amp.
Amazon Echo Link can be purchased at Amazon (AU|US) for A$299. Amazon Echo Link Amp can be purchased at Amazon (AU|US) for $459.
Disclosure: Amazon Echo Link and Echo Link Amp review samples were supplied for reviewing but all opinions are mine and not paid
Amazon Echo Link and Echo Link Amp Review