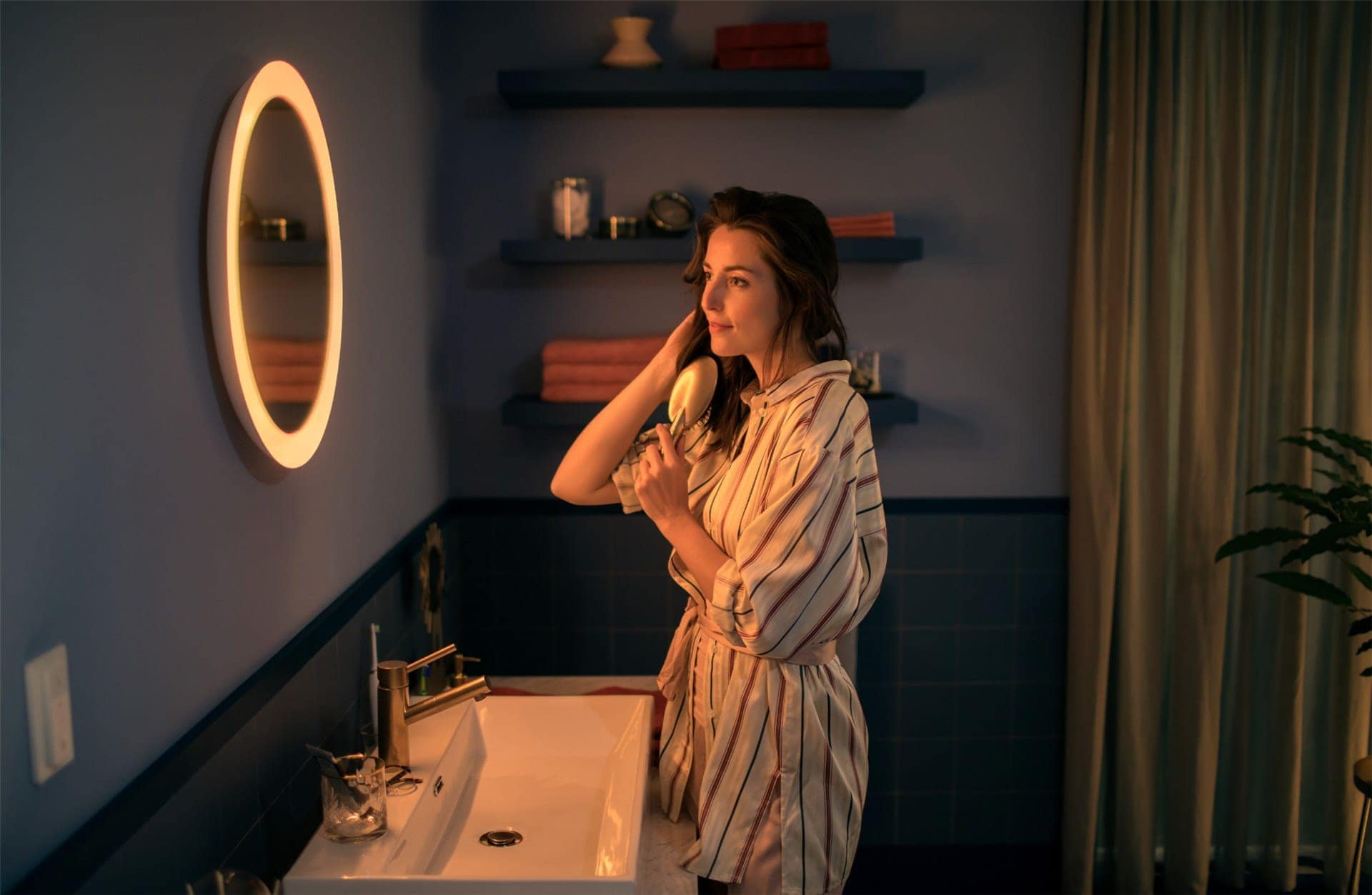 Signify is expanding its Hue range in Australia with the launch of the Hue Adore range: Lighted Mirror, Ceiling Light, and Mirror Light.
Apart from illuminating your bathroom and enhancing mood, these lights can also be used to help you put your make up. They are also water resistant with IP44 rating, perfectly suited for wet and damp area like your bathroom.
Philips Hue Adore Pricing:
Lighted mirror AU$389.95
Ceiling light AU$299.95
Mirror light AU$259.95
Note that these require power and while the media shots show how clean it looks, unless you hire a professional installer (or electrician), you'll end up having a cable running on your walls. But man, if you can install it properly, it looks very sleek!
Dimmer switch is also included in the packaging, which is pretty cool. While you can dim and change their colour using the Hue app, it is always more convenient to be able to do it physically.
Check them out for more details: Lighted Mirror | Ceiling Light | Mirror Light