Mophie Juice Pack Access Review – iPhone XS Max has an amazing battery life, thanks to the 3,174 mAh built-in battery and optimisations from iOS 12.
However, if you truly "abuse" it by driving for hours with Google Maps, recording videos and taking photos, the juice will run out eventually.
But if you have the Mophie Juice Pack Access battery case on your iPhone XS Max, you'll always get that extra juice whenever you need it.
Mophie Juice Pack Access Review – Packaging
Packaging includes a USB-C cable to charge the battery case and I'm thankful that the cable is long enough to go from the floor to my bedside table.
There is no power adapter however, so you need to have a power board with USB in it.
Mophie Juice Pack Access Review – Design & Features
The Juice Pack Access is a battery case that fits the iPhone XS Max well. It's not as tight as some battery cases I reviewed in the past – which I like.
It matches the design of the iPhone XS Max and protects the whole body not just from scratches and bumps. True, the case is bulky and you'll feel a relief if you ever take the case out and use your phone naked. However, the case itself protects the phone from drops and falls, thanks to the rubberised support pads within. It also has raised corners to prevent screen cracks from occasional accidents and mishaps.
You also don't need to always use the case. For example, you can just use it whenever you have big plans for the day, and take it off after.
Despite of the bulk and extra weight (around 100 grams extra), I can comfortably put my phone (with the Juice Pack Access) inside my pants' pocket as usual.
The iPhone's Lightning port is accessible for you to charge or connect earphones with a Lightning jack. Note that you can also plug the Juice Pack Access' USB-C cable to the battery case and it will also charge your iPhone [through the battery case].
If you have a Qi wireless charging pad, you can also charge Mophie Juice Pack Access (and your iPhone) by placing it on the pad.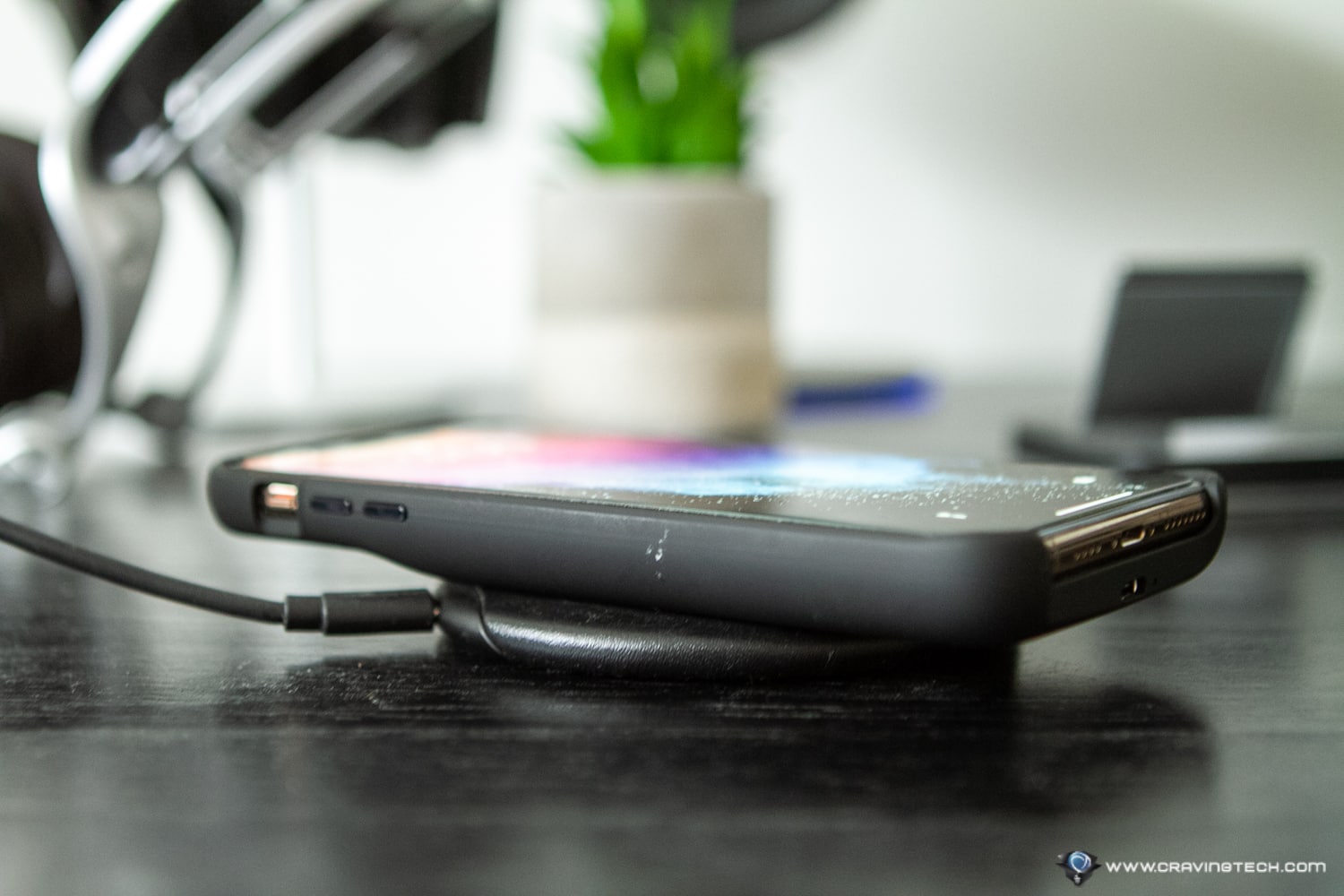 The Priority+ Charging feature will ensure that your iPhone gets the power first (i.e being charged first) before the case.
With 2,200 mAh built-in battery, Mophie Juice Pack Access has a good capacity to charge your 3,174 mAh iPhone XS Max. Sure, you won't be able to get your fully depleted iPhone XS Max back to 100%, but it will be good enough to last the day.
In my experience with Mophie Juice Pack Access, I used it to charge my iPhone while using Google Maps and found that the battery level did not go down at all during a half-hour drive. It has also saved me yesterday while I drove my parents-in-law to Macedon Range about 60 kilometers away from Melbourne CBD.
Using Google Maps for about an hour drive with Apple Music listening, followed by taking lots of photos surely took a toll to my iPhone's battery life. At a concerning 40% battery life remaining, I turned the Mophie Juice Pack Access on and it gave some life back to my iPhone!
At the end of the day, I still had plenty of battery life remaining to make a return trip home (both with Google Maps and Apple Music on). I'd say the Juice Pack Access can roughly give around 40-50% extra battery to the iPhone XS Max.
Mophie Juice Pack Access Review – Conclusion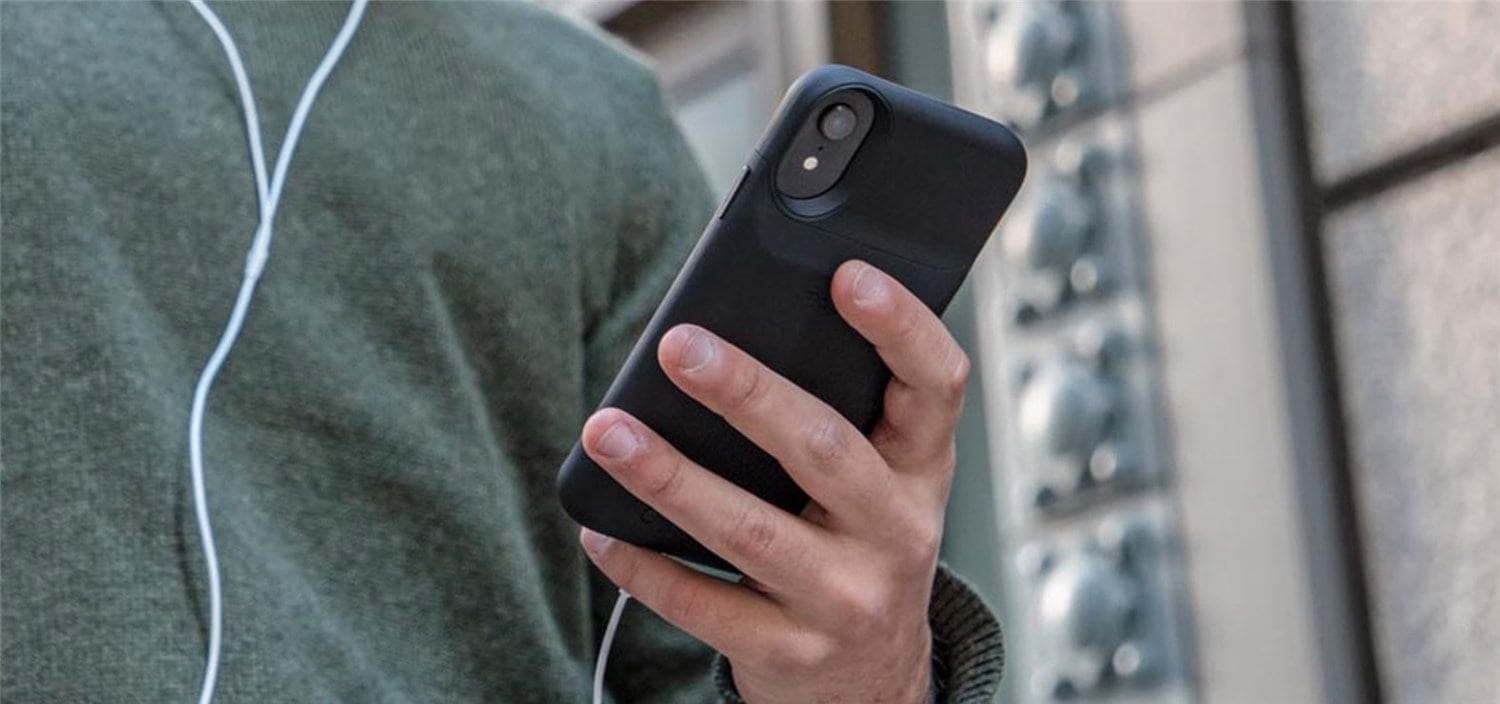 While Mophie Juice Pack Access can't fully recharge your iPhone XS Max from 0 to 100%, it always comes to the rescue whenever you need that extra juice on the phone to last for the day.
Compared to carrying an extra portable charger, Mophie Juice Pack Access also serves as a protective case for your iPhone so you'll always have that extra battery spare with you at all times. Or you can wear it only if you need it, the choice is yours.
Charging the case is also simple. Place it on a Qi wireless charging pad, or plug the included USB-C charging cable in while you go to sleep. Your iPhone (if it's on the case), will then be charged first and then the case after, automatically. When you wake up the next morning, both will be fully charged, ready for the long day.
Disclosure: Mophie Juice Pack Access review sample was supplied for reviewing but all opinions are mine and not paid
Mophie Juice Pack Access Review