Bose QuietComfort 35 (QC35) II Review – Ever heard a saying "The third time's a charm?". Well in Bose's case, the second time is.
Bose QC35 II is the minor successor of the original Bose QC35 (check out our QC35 review) with built-in voice assistant: Google Assistant and Amazon Alexa. And if you use voice assistant a lot, you'll definitely want this pair of headphones.
Bose QuietComfort 35 (QC35) II Review – Packaging
The included hard case protects your QC35 II from bumps and stores the included cables safely. To my surprise, it doesn't include an airplane adapter like the QC35. Why, Bose?
Sure, you can buy your own for a few dollars but the original QC35 case also has a handy, built-in compartment to store the adapter in.
Bose QuietComfort 35 (QC35) II Review – Design & Features
"If it works, don't change it" is probably true. The new Bose QC35 II looks exactly the same as the QC35, except that there is a new physical button to access your favourite voice assistant and extra LEDs to show Bluetooth and Battery info.
With just a tap, you can get Google Assistant to call someone, read a text notification, and more without having to reach your phone. It's that convenient and works really well. The button can't be set to trigger Siri, however. For Siri fans, you'll still have to use the Pause button.
Having Alexa with you all the time is definitely powerful and convenient and it's just a button away.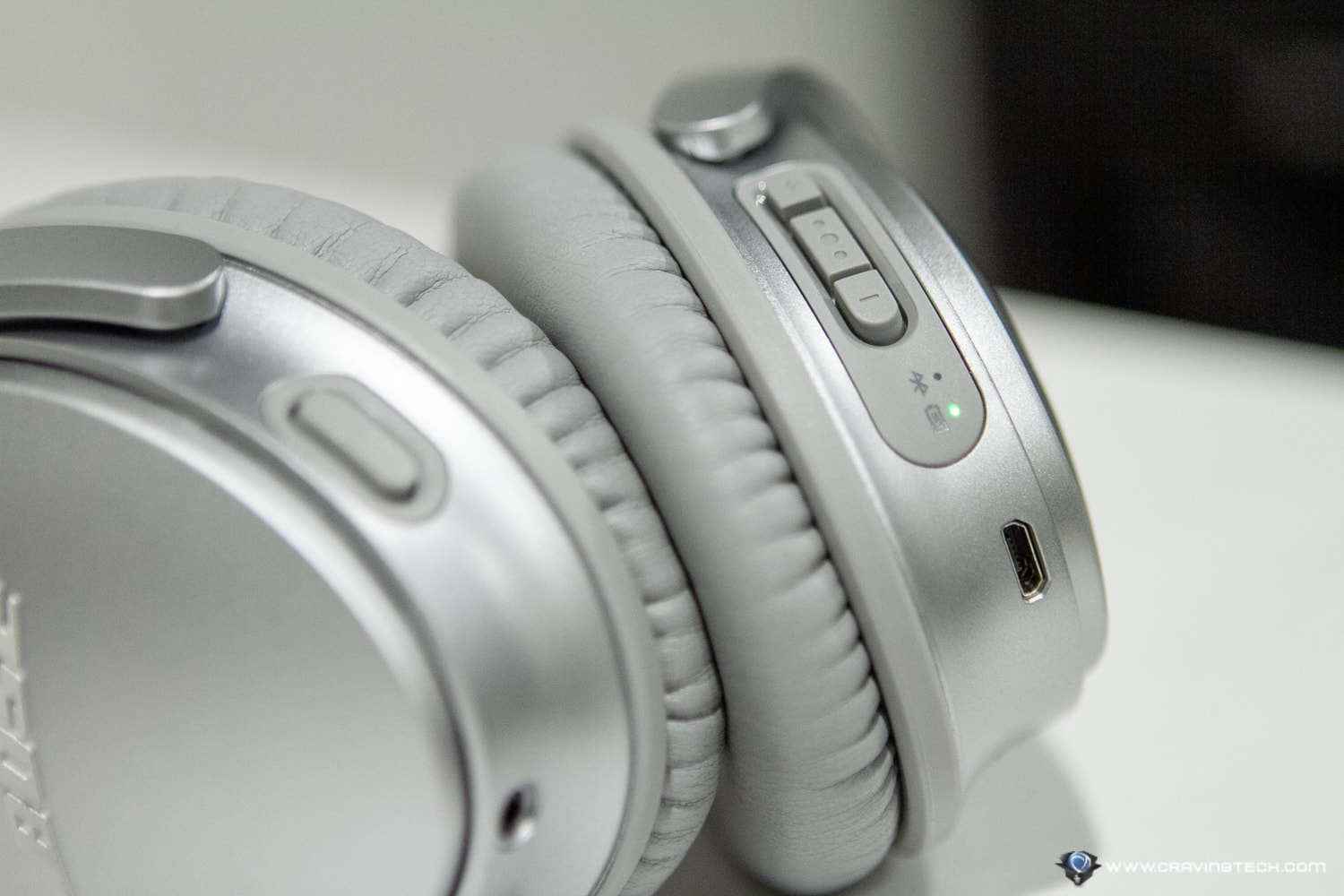 Thankfully, this button can be alternatively set to cycle through different noise cancelling levels on the QC35 II. This allows me to switch through different settings based on where I am (example: High when I'm on the plane or train, Low if the surrounding is not that noisy, and Off when I'm chilling in my bedroom or at work).
Volume buttons are accessible at all times and they sit higher than the center/play/pause button, making them easy to find with just your right thumb.
The Bose QC35 II overall looks luxurious and stylish (especially the silver model). It's even wrapped with soft covering material used in yachts and high-end automobiles. Combined with impact-resistant materials, you've got the complete package.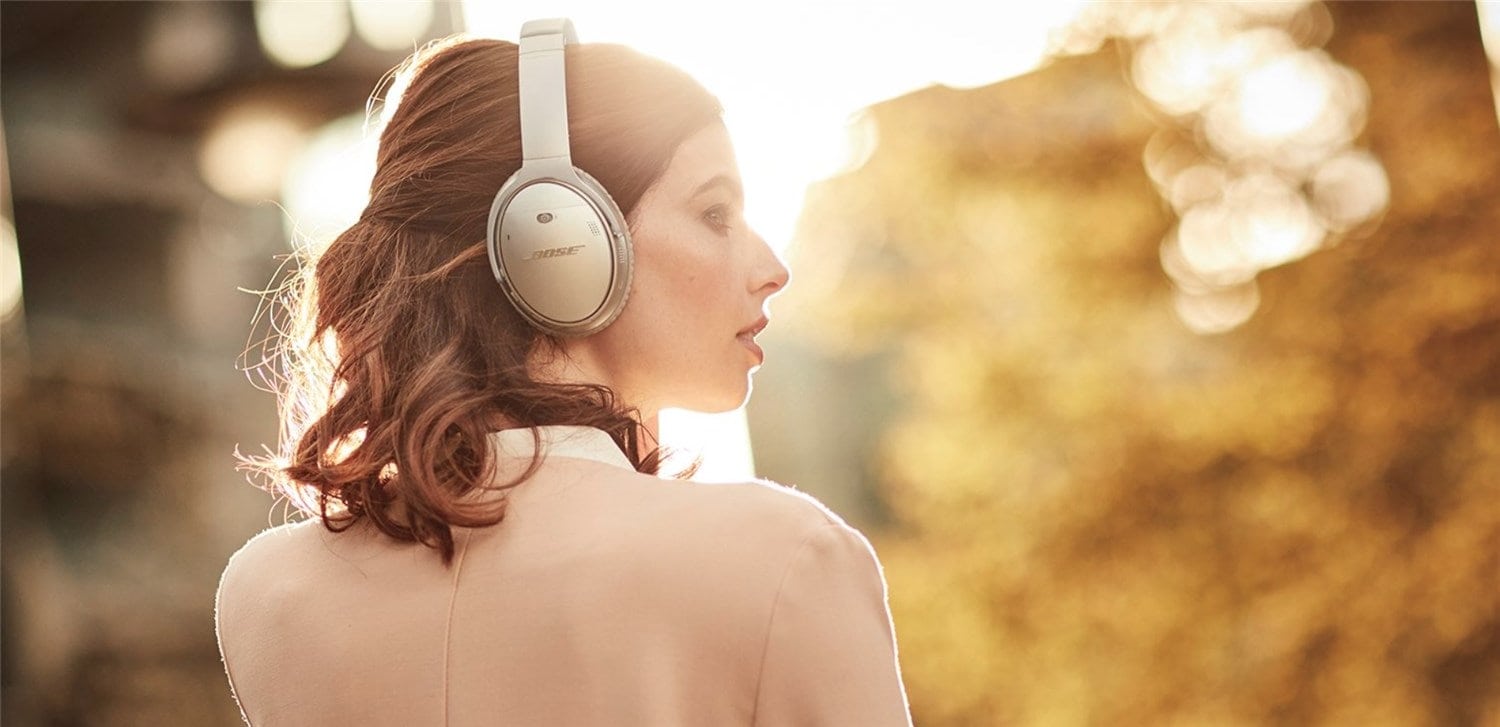 I'm still using the original Bose QC35 whenever I travel (been 2 years now) – to listen to my music on the go (on a smartphone via Bluetooth), watch movies on the plane (via wired + plane adapter), and play games on my ASUS gaming laptop during my holiday overseas (via Bluetooth). Switching between one device to another is so seamless on both the QC35 and QC35 II.
The QC35 II is comfortable to wear, doesn't look bulky, can easily be stowed away in the included hard case, and has a long battery life (around 20 hours, with a quick 15-minute charge to get an extra 2.5 hours).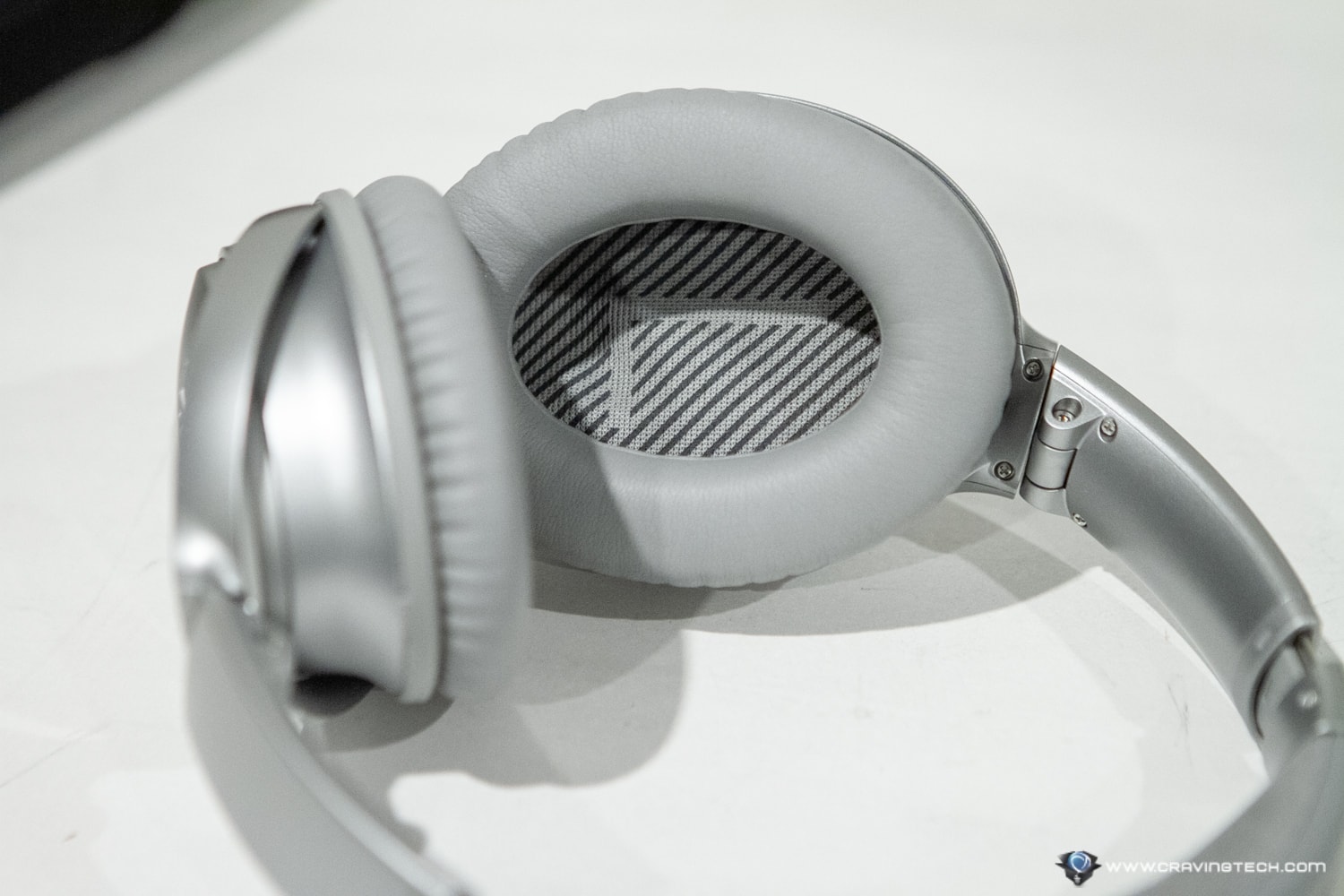 But let's talk about the active noise cancellation feature – which is probably the main reason why you are interested in getting the Bose QC35 II. While I've only used a few headphones & earphones with ANC (Active Noise Cancellation) feature, I have to say that Bose QC35 II offers one of the best noise cancellations out there.
It can completely shut out hums and ambient noise which you'll appreciate if you commute to work like myself by train, or if you do lots of business trips by plane. This is definitely my go-to Bluetooth headphones as Bose QC35 II's noise cancelling never disappoints.
The sound quality is great too. Not as good as the Blue Satellite – but Blue Satellite is bulkier and has a built-in amplifier. Compared to the budget-friendlier Plantronics BackBeat GO 810, Bose QC35 II definitely has a far more superior sound quality and noise cancelling.
Bose QuietComfort 35 (QC35) II Review – Conclusion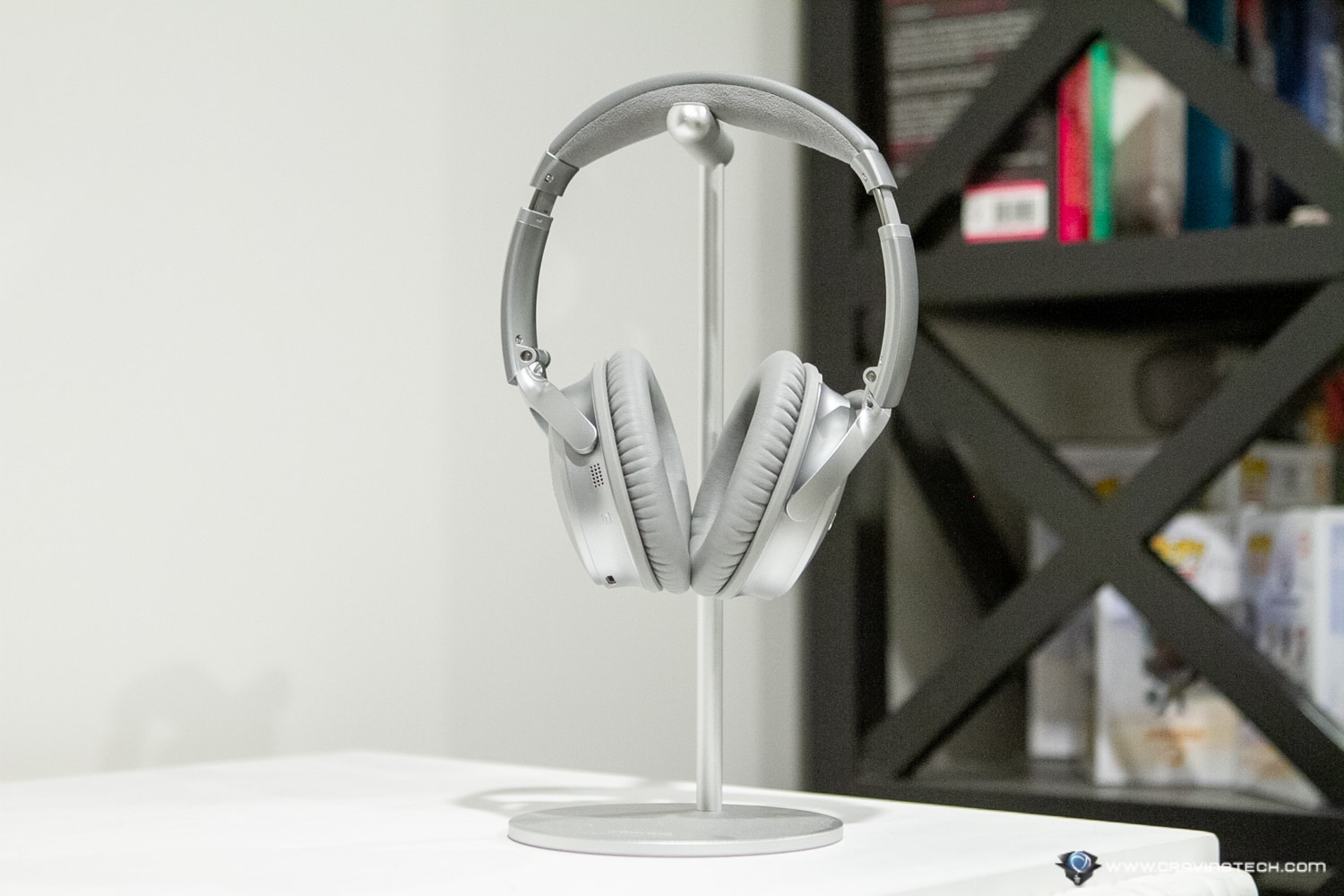 Thanks to Bose QC35 II, my Netflix series watching experience gets an upgrade while I commute from and to work on the train. It has enough power to drive all sort of sounds that you throw at it, cancels many background noises and lets you immerse in your content.
Bose QC35 II adds Amazon Alexa and Google Assistant with a dedicated button so if you use Alexa or Google Assistant a lot, you'll definitely want to grab the QC35 II.
But if you don't, I'm sure you'll still be happy with the original QC35 as it basically has the same design, materials, and features set within. Plus, the case includes an airplane adapter and a nice compartment to store the adapter. It goes on sale quite often too.
Either way, you will not be disappointed. Bose QC35 II is selling at AU$499.95 RRP and available at major retailers around Australia. It's also available at Amazon.
Disclosure: Bose QC35 II review sample was supplied for reviewing but all opinions are mine and not paid