EPOS, the renowned global brand for premium audio and video equipment, has announced the launch of its latest product, the IMPACT 1000. This on-ear Bluetooth headset has been specifically designed to meet the needs of the New Open Office workspace, where uninterrupted communication is vital.
The IMPACT 1000 Series is unique in that it has been created with talk-centric professionals in mind. This innovative headset ensures that all parties involved in a call can remain focused and engaged, reducing the brain energy needed to process essential information. Furthermore, it has been specifically developed to accommodate noisy environments, minimising the impact of background noise on cognitive processes. This is achieved through the use of hybrid adaptive ANC and adaptive voice pickup, both powered by EPOS AI.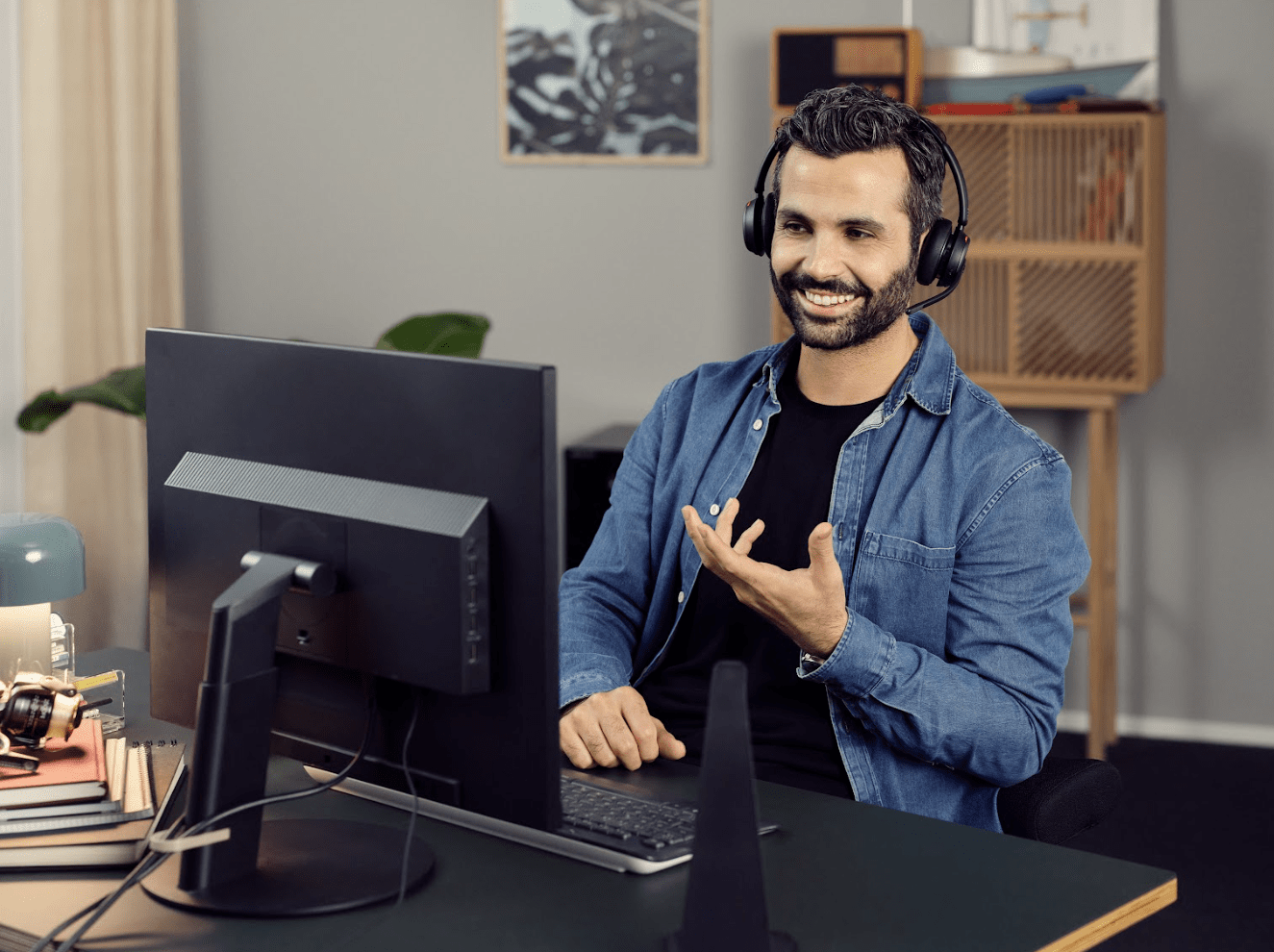 The IMPACT 1000 stands out as it harnesses cutting-edge speech technology powered by machine learning. The headset identifies which sounds need to be suppressed and which need to be enhanced, thereby allowing users in open-plan offices to block out unwanted noises and create disturbance-free workspaces for productive communication.
The headset features EPOS BrainAdapt technology, which works together to improve cognitive performance. The ANC and industry-leading voice pickup powered by EPOS AI ensure that the user's message is heard in the intended way.
EPOS machine learning technology is used to adapt to environments, scanning user environments 32,000 times per second to suppress disruptive sounds while enhancing desirable audio. Additionally, the IMPACT 1000 features hybrid adaptive ANC to ensure undisturbed conversation and reduced brain fatigue.
The headset has been designed with multiple smart features to enhance user experience. With triple Bluetooth connectivity, users can stay connected to three devices simultaneously. The TalkThrough feature enables communication with colleagues without removing the headset, and the 360 busylight signals when users are on a call. Users can experience all-day wearing comfort with a lightweight design, soft cushions, headband padding, and Super Wideband for natural sound. With a contactless charging stand, intuitive on-headset controls, and a suite of smart features, the IMPACT 1000 offers total ease of use.
EPOS IMPACT 1000 sounds like an excellent headset designed to meet the challenges of modern work environments, especially in open-plan offices. Its powerful technologies and user-friendly features reduce brain fatigue, suppress disruptive sounds, and enable users to unlock new levels of productivity and performance.
It'll be available globally in June 2023 with prices start from AU$485.