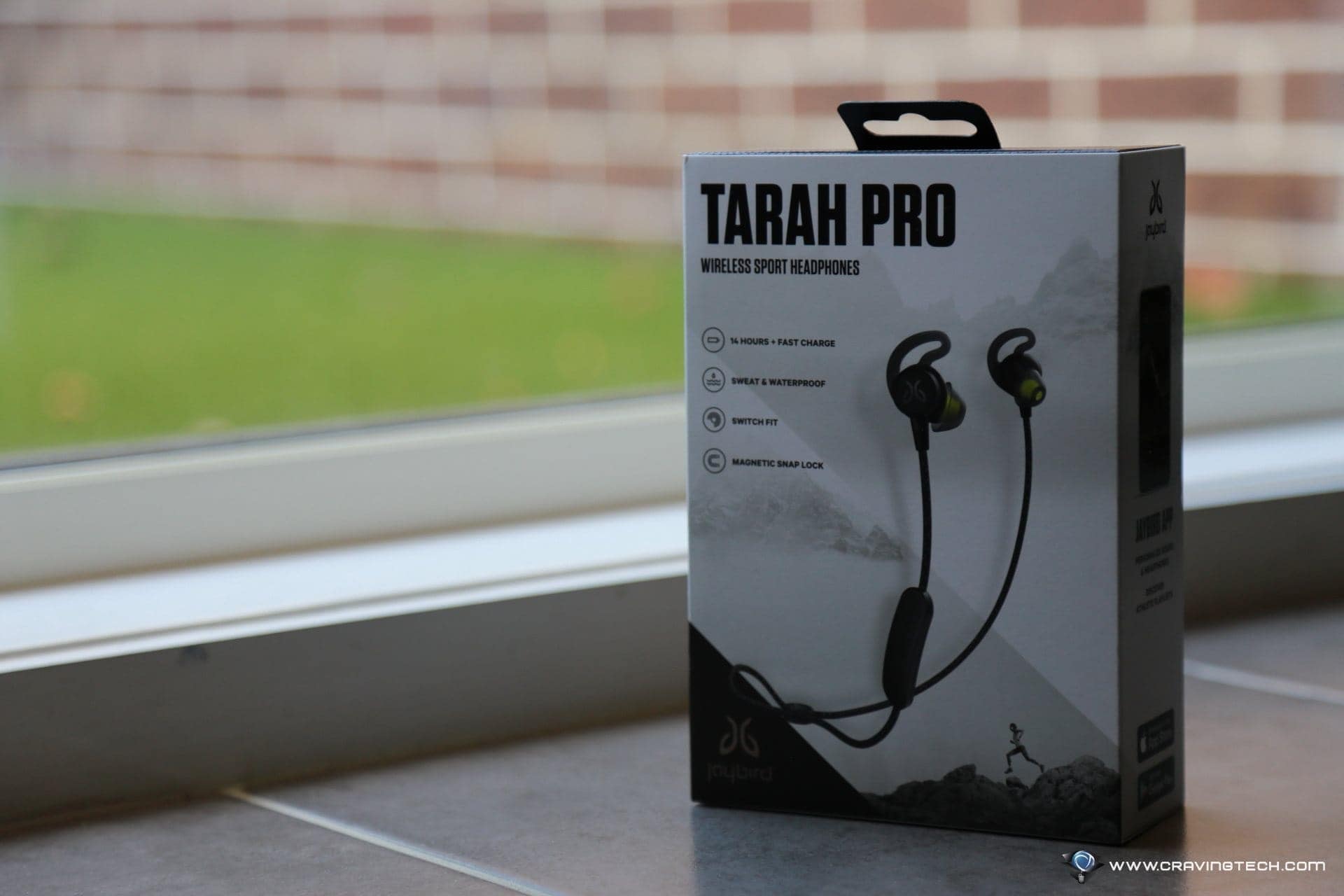 Jaybird Tarah Pro Review – Being a casual jogger, I have been using my Bose's sport earphones during my morning jog for the past four years.
However, I've now switched to Jaybird Tarah Pro for the past week and here's my 2 cents.
Jaybird Tarah Pro Review – Inside the Box
1. A printed manual which is a rarity these days.
2. A proprietary charger with a magnetic connection that you can plug into any USB port.
3. A pouch to store your earphones.
4. Extra ear tips in various sizes.
5. The In-ear Headphones.
Jaybird Tarah Pro Review – The Design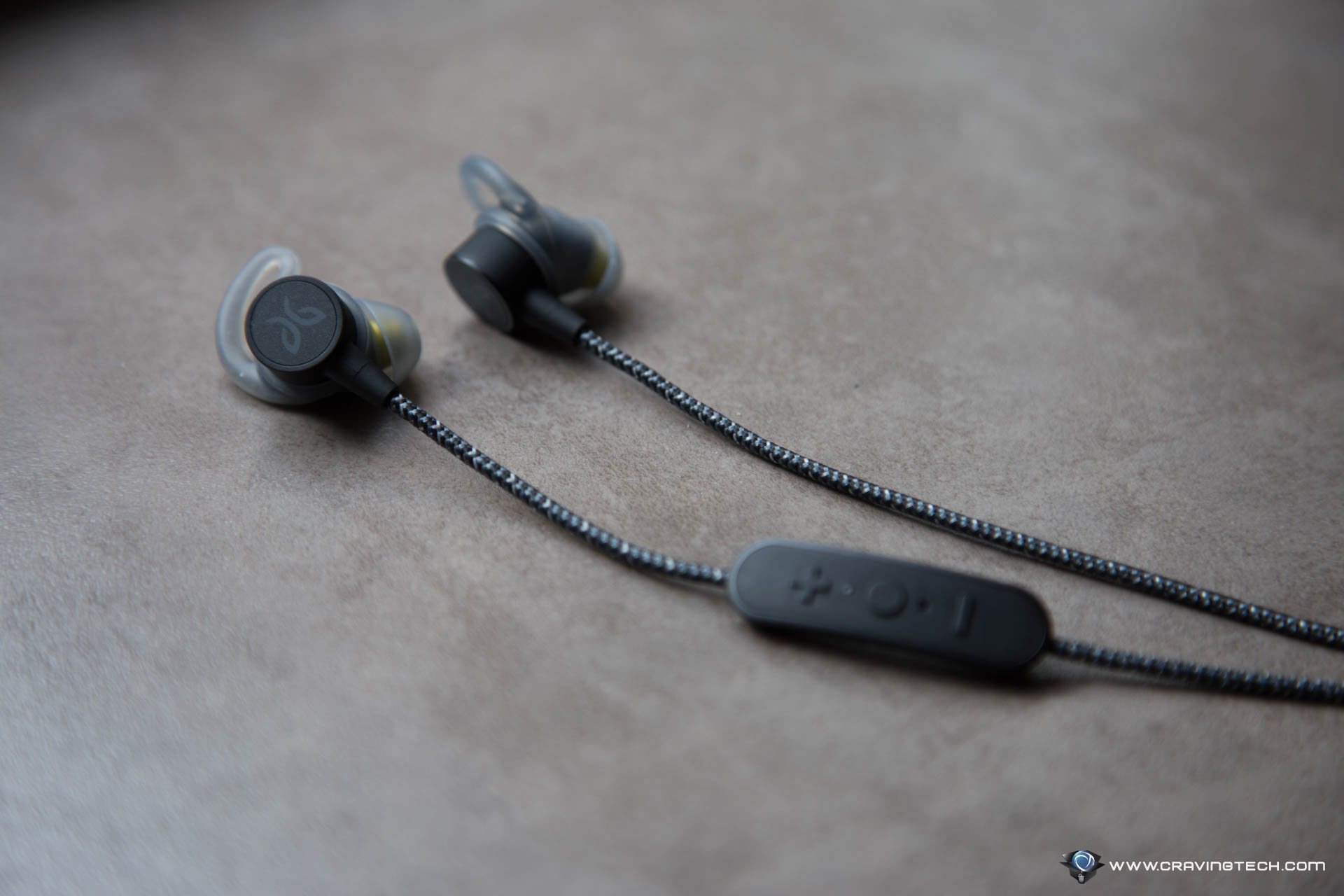 Jaybird Tarah Pro comes with braided cable. What a nice thing to have! This braided cable will not allow you to tangle the cable. It feels much more durable than normal cables.
Plus, there's an adjustment piece to adjust the length (for behind your head). There is also another controller for volume and this is also used for charging (in the back of it).
The default ear tips felt just right for my ears. I didn't have to change them with the extra ones. They are waterproof (IPX7) so that you don't have to worry if you accidentally drop them in water.
The physical buttons are pretty intuitive, you can adjust the volume and play/pause your audio as you go running without having to unlock your phone. You can double press it to call your phone's assistant too.

Jaybird Tarah Pro Review – Sound Quality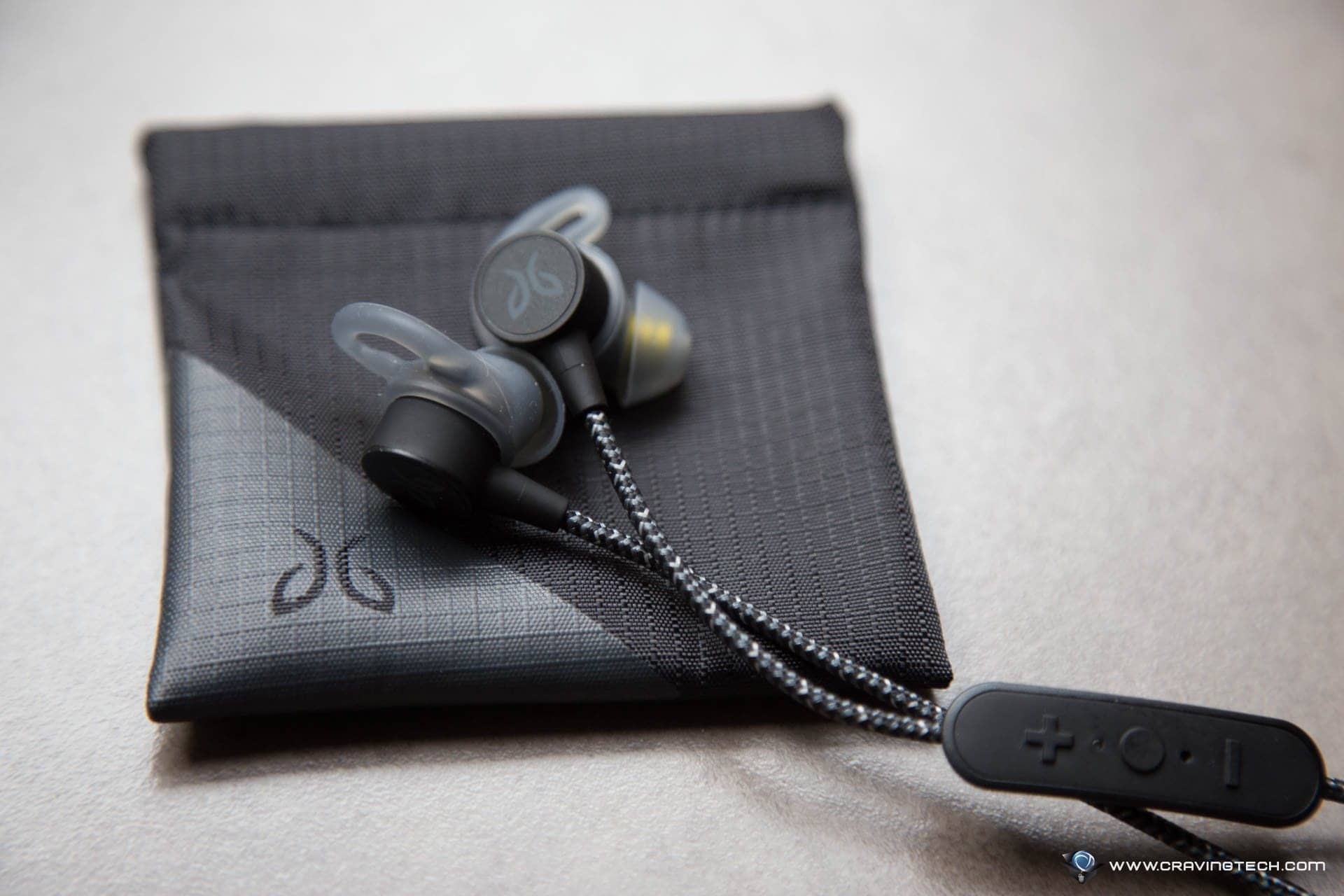 They sound fantastic. I cannot seem to fault the sound quality at all.
Mind you, I normally listen to podcasts during my jog. However, I've listened to music too and it sounds perfectly balanced.
Jaybird Tarah Pro Review – The App
The obligatory App is adequate, to say the least. It's available on both Android and Apple ecosystem. There's an equalizer which is too comprehensive for my needs. Perhaps it's more suited for audio enthusiasts. Honestly, I just left it to the default one and it is enough for my taste.
And there are many stations to listen to. But you'll need to hook up your Spotify account (if you have one). Surprisingly, there's a Find Your Headphones function, should you lose yours. This will locate your headphones' last known location.
Jaybird Tarah Pro Review – Battery Life
This device supports fast-charging. Jaybird claims it may last up to 14 hours. It's definitely the highlight of this sport headphones. To say 14 hours is more than enough is an understatement.
Jaybird Tarah Pro Review – The Verdict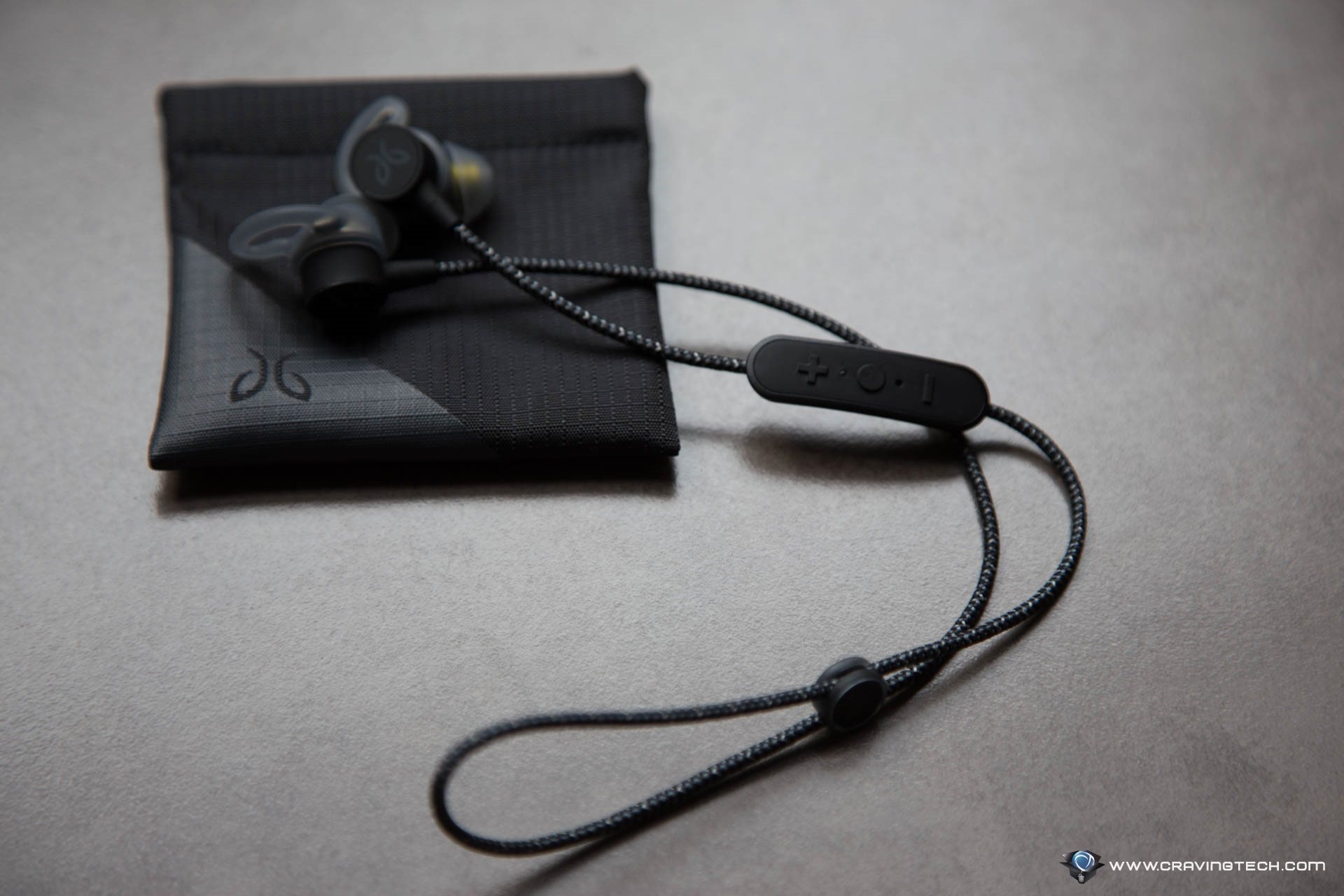 Given its awesome battery life and great sound quality, I'd highly recommend the Jaybird Tarah Pro for someone who's looking for wireless in-ear sport headphones.
At this time of writing, Jaybird Tarah Pro is available at Jaybird website for AU$249 RRP.
Jaybird Tarah Pro – Pros
1. Battery life is exceptional (up to 14 hours).
2. Supports fast-charging (5-minute charging gives you 2 hours if battery life).
3. Automatic turn off after 15 minutes of idleness.
4. The earphones are magnetic.
5. Braided cables. No more tangled cables.
6. Bluetooth 5.0
7. Sweat and waterproof.

Jaybird Tarah Pro – Cons
1. Proprietary charger. What happens if I lose it?
2. Can't connect to multiple devices at one time. This means that if you listen to music on your computer and get a call on your phone you won't be able to switch or even hear the call.
3. Can feel a bit uncomfortable after long use.
Disclosure: Jaybird Tarah Pro review sample was supplied for reviewing but all opinions are mine and not paid