Skullcandy has released a new pair of affordable earbuds called the Smokin' Buds in 2023. It's a noteworthy entry in the competitive world of wireless earbuds, offering a compelling mix of features that cater to a wide range of users. In this review, we'll dig into the various aspects that make the Smokin' Buds a product worth considering for anyone interested in cutting the cords without sacrificing quality or comfort.
So let's find out if it's any good. 
What's in the box?
Smokin' Buds True Wireless Earbuds
Charging case
Ear gels (S, M, L)
USB-C charging cable
Quick start guide
User guide
Pricing
These Smokin' Buds are truly wireless and cost A$69.95 on their website, and other retailers too.
Features
20 hours of battery life – A long-lasting battery that ensures you're not constantly reaching for the charger.
Rapid Charge – Quick charging for those on-the-go moments.
Sweat/water resistant (IPX4) – Durability that withstands your active lifestyle.
Made from 50% recycled plastic – A sustainable choice that doesn't compromise on quality.
Design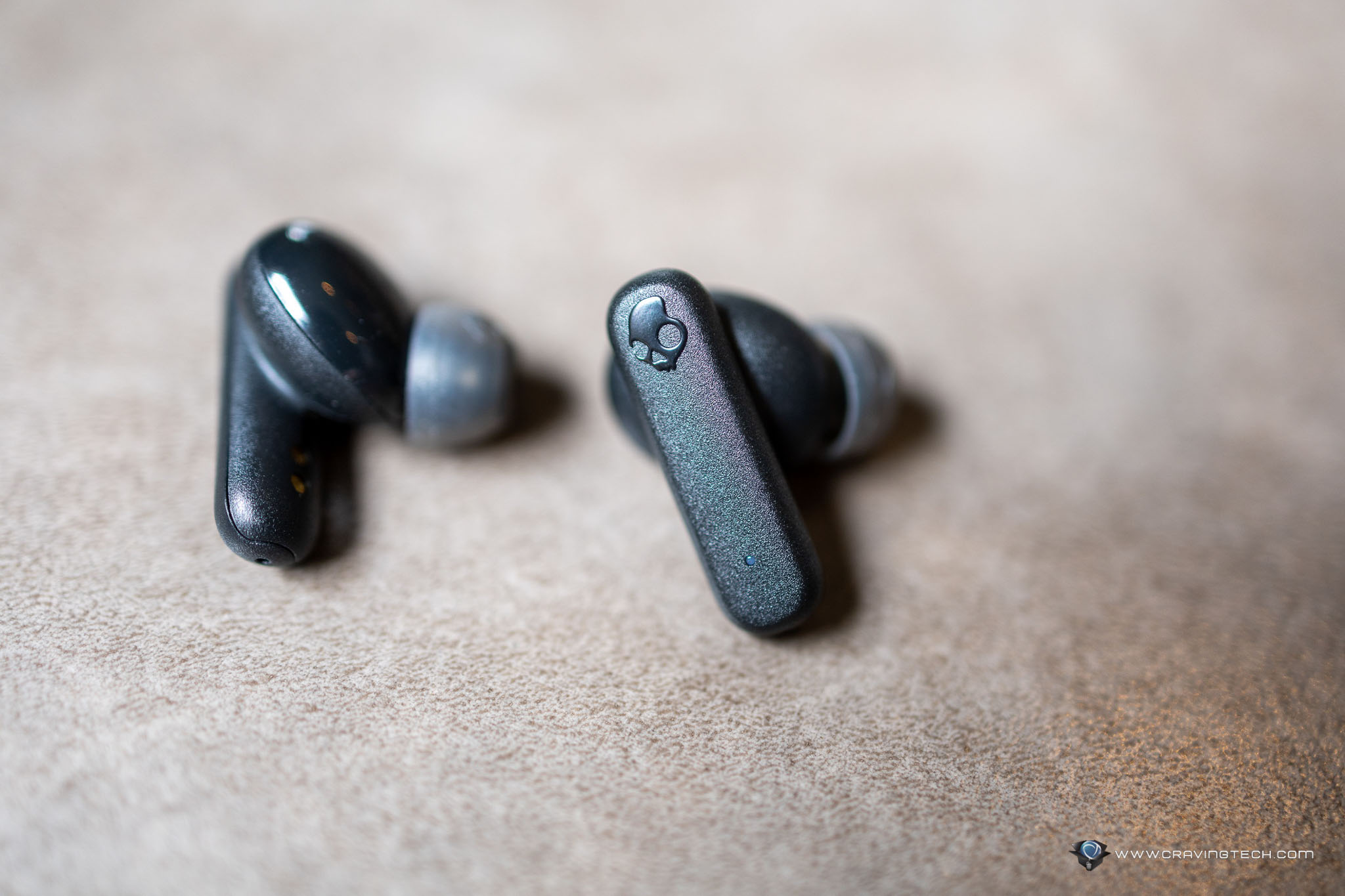 The Smokin' Buds feature a sleek, lightweight design, crafted from 50% recycled plastic. This eco-friendly approach not only contributes to sustainability but also results in a comfortable, easy-to-carry product. The carrying case is feather-light, making it convenient to carry around in your pocket or bag without feeling weighed down.
Pairing Process
Setting up the Smokin' Buds for the first time is incredibly straightforward. Open the case and you'll find protective stickers on the earbuds' charging points; remove these and turn on your phone's Bluetooth. A quick scan will reveal a new device named "Smokin' Buds." Pairing is as simple as selecting this device. The whole process is intuitive and hassle-free, making it user-friendly even for those who may not be tech-savvy.
Controls
The earbuds come with a comprehensive set of touch-sensitive controls. These allow you to play or pause music, adjust the volume, access your smart assistant, and even change the EQ settings. However, it's worth noting that the controls do not include track skipping, which might be a drawback for some users.
For instance, these are some of the things you can do with the capacitive touch sensor controls:
Play, Pause, Answer, End Calls: A single tap on either bud will suffice.
Reject a Call: Simply hold either bud for one second.
Volume Up: A double-tap on either bud.
Volume Down: A triple-tap on either bud.
Change EQ Mode: A quadruple-tap on either bud.
Activate Voice Assistant: Hold either bud for one second.
Sound Quality
The Smokin' Buds offer a bass-heavy sound profile, which works exceptionally well for genres like pop and hip-hop. However, if you're a fan of rock or metal, you might find the sound lacking in detail and nuance. Overall, I would rate the sound quality at a solid 7 out of 10. In terms of noise isolation, the earbuds is satisfactory, effectively minimising external sounds and allowing you to focus on your audio experience. I didn't hear much external background noise with these.
Comfort
With a stalk-type design, these earbuds are engineered for a secure fit. They come in three different sizes of ear tips, ensuring that you can find the perfect fit for your ears. During my testing period, I wore them for extended periods and experienced no discomfort, which speaks volumes about their ergonomic design.
Battery Life
The battery life is another strong point for the Smokin' Buds. They offer 8 hours of playback time on a single charge, and the USB-C charging case provides an additional 12 hours. This totals up to 20 hours of battery life, making them a reliable choice for long trips or extended use. The Rapid Charge feature is particularly impressive, providing an extra 2 hours of playback from just a 10-minute charge. The LED light on the charging case is a convenient feature, offering a quick and easy way to check the battery status.
Tech Specs
Headphone type: True wireless in-ear
Bluetooth: 5.1
Impedance: 16 ohms 15%
Driver diameter: 6mm
THD: <3%
Sound pressure level: 104dB 3dB
Frequency response: 20Hz – 20KHz
Weight: 40.59 grams
Skullcandy Smokin' Buds Review Conclusion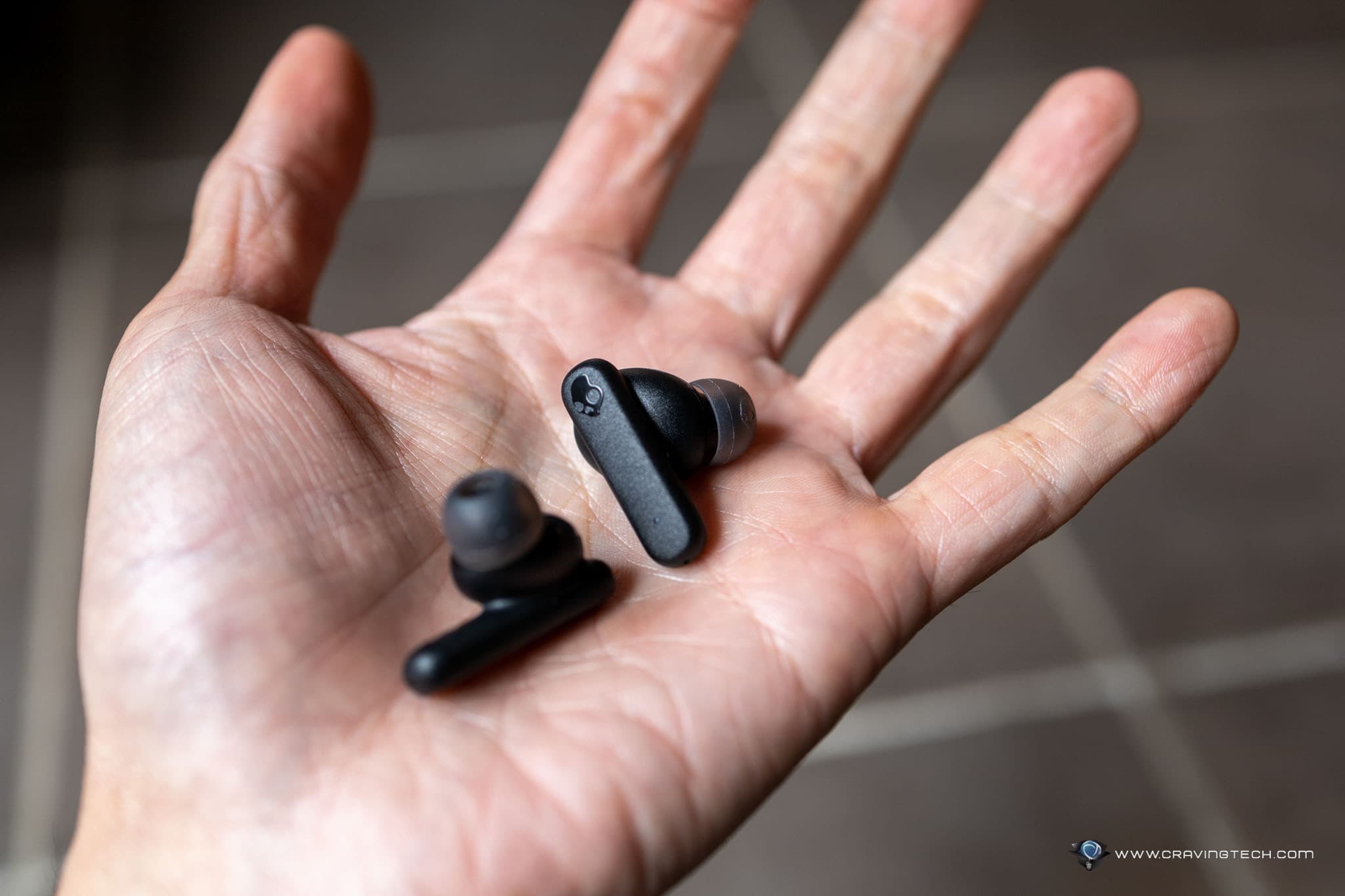 Overall, the Skullcandy Smokin' Buds deliver on multiple fronts, making them a strong contender in the wireless earbuds market. Their audio quality is commendable, particularly if you're a fan of bass-heavy music genres like pop and hip-hop. While they may not be the go-to choice for audiophiles seeking intricate details in rock or metal tracks, they offer a satisfying listening experience for the average user.
Comfort is another area where these earbuds excel. The lightweight design, coupled with a variety of ear tip sizes, ensures a snug and comfortable fit. Whether you're on a long commute, working out, or simply relaxing, these earbuds are designed to provide comfort during extended periods of use. The lightweight nature of both the earbuds and the carrying case makes them an excellent choice for those who are always on the move.
In conclusion, the Skullcandy Smokin' Buds offer a well-rounded package of good audio quality, comfortable fit, and lightweight design. They may have a few minor shortcomings, such as the lack of track-skipping controls, but these are easily overshadowed by their numerous strengths. If you're in the market for wireless earbuds that offer a blend of comfort, convenience, and respectable sound quality, the Skullcandy Smokin' Buds come highly recommended.
Skullcandy Smokin' Buds retails for A$69.95 and is available on the official site.