Sony has just launched the groundbreaking WF-1000XM5 truly wireless earbuds in Australia, marking the latest addition to the award-winning 1000X series. The 1000X series have been popular with the masses so everyone always gets excited whenever a new model/refresh comes out. The WF-1000XM5 offers superior noise cancelling, immersive sound, and exceptional call quality, setting new standards for wireless earbuds and delivering an unparalleled music experience.
Sony has teamed up with the internationally acclaimed singer, actor, songwriter, and Sony Music Entertainment artist, Miguel, who expressed his excitement, saying, "As a music lover and creator, the WF-1000XM5 earbuds surprised me with their bass, clarity, and dynamic range. They deliver an authentic music listening experience. Plus, the noise cancelling gets rid of any unwanted noise."
Sony introduces "For The Music" as the brand tagline for its audio products, showcasing the company's commitment to delivering authentic music experiences and connecting creators and music enthusiasts worldwide.
The WF-1000XM5 takes noise cancelling to new heights, providing a distraction-free and crystal-clear listening experience. Equipped with cutting-edge technology, these earbuds boast premium sound quality and the market's best noise cancelling performance.
Sony's advanced Real-time audio processors and high-performance microphones power the specially designed Dynamic Driver X, delivering wide frequency reproduction, deep bass, and clear vocals. The WF-1000XM5 creates a studio-like environment that immerses users in an exceptional sound experience.
To boost sound quality, Sony WF-1000XM5 features a specially designed Dynamic Driver X that reproduces finer vocals and deeper bass. This, combined with Sony's HD Noise Cancelling Processor QN2e and Integrated Processor V2, ensures low distortion and crystal-clear audio reproduction.
These earbuds support High-Resolution Audio Wireless via LDAC and feature DSEE Extreme, which upscales digital music in real time, providing an immersive music experience. Additionally, the WF-1000XM5 includes 360 Reality Audio, transporting users into the heart of their favorite music.
The WF-1000XM5 also delivers Sony's best-ever call quality, ensuring crystal-clear and natural voice transmission even in noisy environments. With an AI-based noise reduction algorithm and bone conduction sensors, your voice will come through loud and clear. Wind noise reduction minimises wind interference, guaranteeing seamless communication.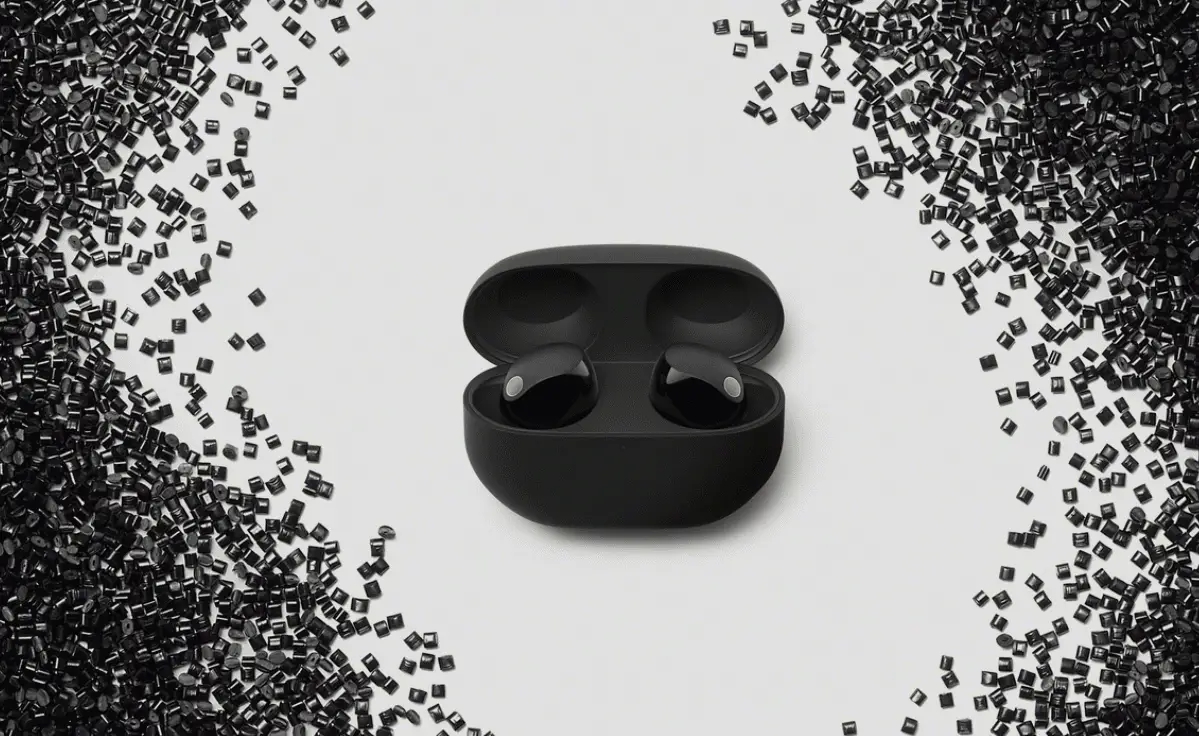 Designed for maximum comfort, the WF-1000XM5 earbuds feature an improved glossy texture, providing a luxurious feel. The ergonomic design mimics the shape of the human ear, ensuring a secure and stable fit. These earbuds are 25% smaller and 20% lighter than their predecessor (WF-1000XM4), ensuring long-lasting comfort even during extended use.
The WF-1000XM5's head tracking technology aligns sounds precisely with your smartphone screen, immersing you in your viewing experience even as you move. The earbuds support Augmented Reality games like "Ingress" from Niantic, delivering immersive sound from different directions based on head movement. For music listening, I'm confident that this can be turned off as you may or may not like the 3D experience if you aren't used to it.
These earbuds also incorporate popular features like Adaptive Sound Control, Speak-to-Chat, and Multipoint Connect, ensuring easy device pairing and call management. It has up to 8 hours of battery life and supports Qi wireless charging.
Sony WF-1000XM5 Availability & Pricing
The WF-1000XM5 will be available in Australia from August, with pre-orders starting on Tuesday, July 25th, 2023, at a suggested retail price of $499.95 AUD.