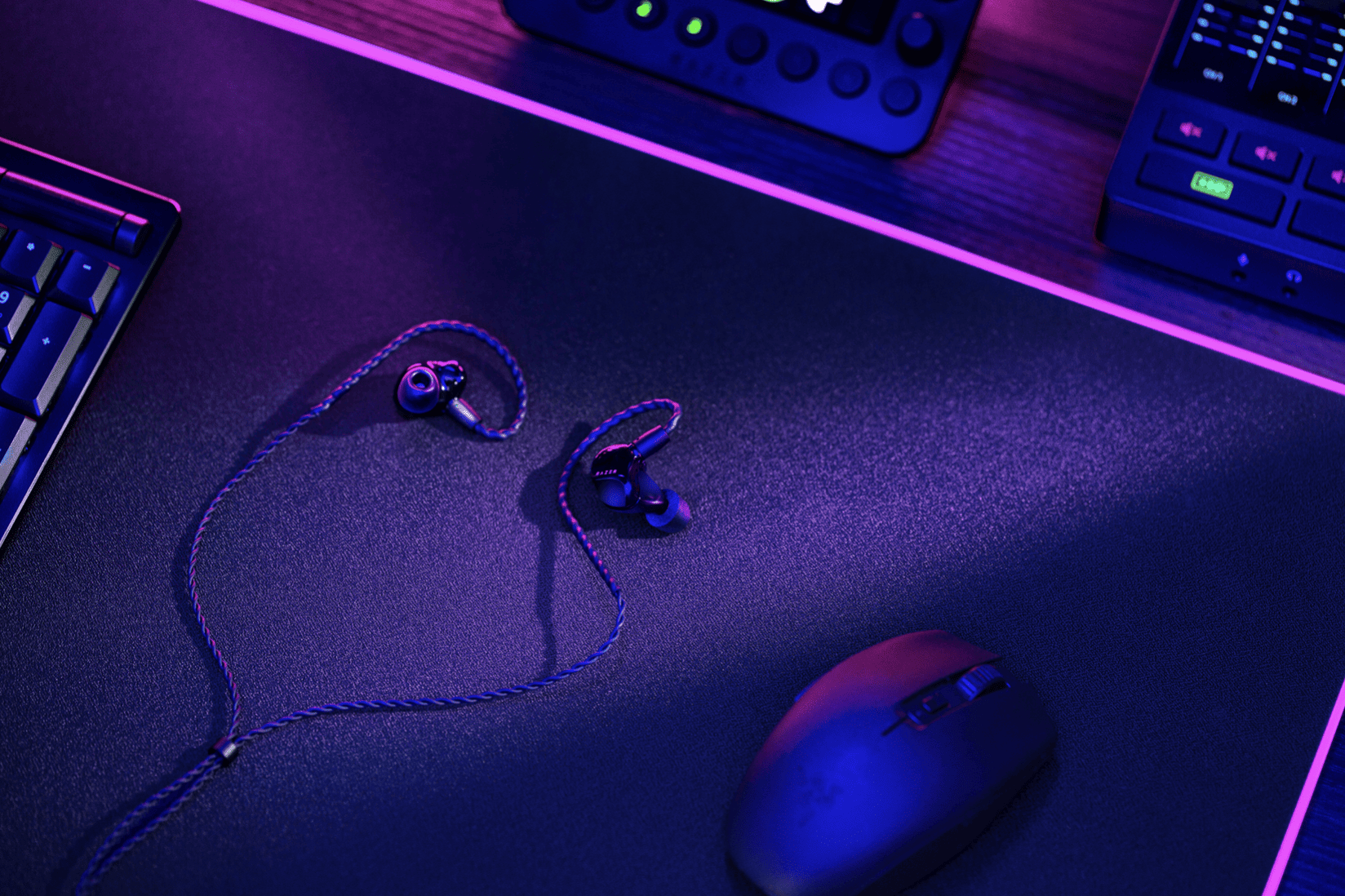 Razer has just launched their first-ever in-ear monitor (IEM) called the Razer Moray. Designed with gamers and streamers in mind, this ground-breaking IEM offers all-day comfort and exceptional audio quality, revolutionising extended gaming and broadcast sessions.
According to Alvin Cheung, Senior Vice President of Razer's Hardware Business Unit, the Moray represents an exciting new chapter for Razer. It's a game-changer in gaming audio, providing streamers with high-definition sound and comfortable wear. The Razer Moray has even earned the prestigious THX Certification, a global gold standard mark of audio fidelity.
The Moray takes gaming and streaming audio to new heights with its THX Certification, ensuring top-notch quality and performance. It's been meticulously tested and optimised by audio experts to deliver crystal-clear vocals, distortion-free experience, and superior noise isolation.
Featuring a hybrid dual-driver design, the Moray combines balanced armature and dynamic drivers to provide exceptional audio quality. Whether you're into trebles or bass, the Moray keeps you immersed in the game or stream for hours.
Razer hasn't compromised on comfort either. The Moray's ergonomic design offers a snug fit that surpasses traditional headsets, ensuring a fatigue-free streaming experience even during extended sessions.
Distractions are a thing of the past with the Moray's superior passive noise isolation. It blocks up to -36 dB of noise, allowing you to stay focused on creating engaging content and captivating your audience.
Equipped with premium braided over-ear wires, the Moray stays securely in place while you entertain your fans. It also comes with custom ear tips in different sizes, providing optimal comfort and sound isolation. The portable carrying case makes it easy to stream and create content anywhere, anytime.
Razer's entry into the IEM market with the Moray represents a game-changing moment in gaming and streaming audio. With its exceptional audio quality, superior noise isolation, and unmatched comfort, the Moray stands out as a leader in in-ear audio for streaming.
Razer Moray Price and Availability
Razer Moray is coming soon to Amazon and Channel Partners and will retail for AU$249.95.