Note: This is a guest post written by Jeeva Shanmugam – Apple breakthrough gaming subscription service. Apple Arcade, which debuted in 2019, has changed the way people interact with games on their iOS devices. Apple Arcade provides a unique and immersive gaming experience for gamers of all ages, with a wide library of curated titles, exclusive releases, and a subscription model that removes commercials and in-app purchases.
In this article, we'll walk into the comprehensive guide of Apple Arcade, discussing its features, advantages, and how it has transformed the mobile gaming industry. Whether you're a casual gamer or a die-hard fan, you can learn everything to know about Apple Arcade.
Apple Arcade: Things You Should Know
What is Apple Arcade?
Imagine having a world of fantastic games at your fingertips, without the interruptions of advertisements or the disappointments of in-app purchases. That's the allure of Apple Arcade, a membership service that provides access to more than 200 premium games and counting.
Whether you're a fan of the iPhone, the iPad, the Mac, or the Apple TV, Apple Arcade caters to your gaming needs across all of your favorite Apple devices. This membership is your passport to endless gaming joy, with unlimited access to a growing variety of precisely picked titles
What are the benefits of Apple Arcade?
Subscribing to Apple Arcade provides a plethora of benefits, making it a game-changer for gamers of all types.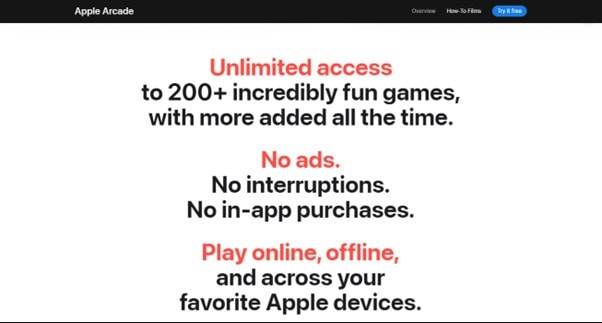 No Ads: First and foremost, say goodbye to annoying advertising that disrupts your gaming flow, since Apple Arcade provides an ad-free experience that allows you to fully immerse yourself in the compelling worlds of your favorite games.
No In-App Purchases: There are no in-app purchases as well because Apple Arcade games deliver the whole experience for free.
Eco System: Another notable feature is cross-platform play, which allows you to smoothly shift from one device to another, assuring uninterrupted gaming.
Family Sharing: Apple Arcade allows family sharing, allowing up to five family members to share a single membership and enjoy a large selection of games.
What kinds of games are available on Apple Arcade?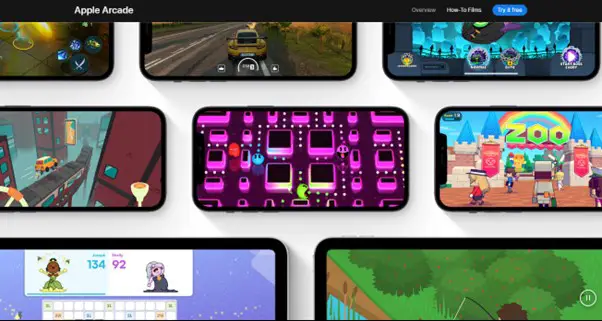 Apple Arcade has a wide range of games in a variety of genres to suit every gaming taste. Those include:
Action games: Arcade revolves around fast-paced action and adrenaline-pumping thrill.
Adventure games; It take you on epic missions and allow you to explore new realms.
Puzzle games: These games strain your brain and put your problem-solving abilities to the test.
Family games: These games are ideal for getting together with friends and family.
Casual games: These games are ideal for unwinding and relaxing.
Is Apple Arcade Worth It?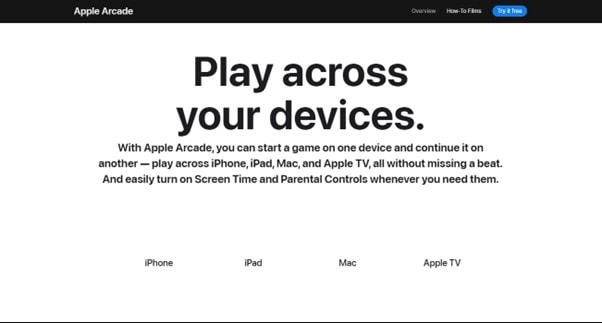 In simple terms, your gaming choices and habits will ultimately determine whether or not Apple Arcade is worthwhile for you. If you're a casual gamer who likes discovering new games, Apple Arcade is an intriguing option. It offers tremendous value for individuals looking for diversity and convenience, thanks to its huge repertoire and ad-free, in-app purchase-free experience.
Individual games, on the other hand, maybe a more cost-effective option if you're a passionate gamer who concentrates on a few unique titles. Assessing your gaming style and preferences can assist you in determining whether Apple Arcade meets your gaming requirements and expectations.
How much does Apple Arcade cost?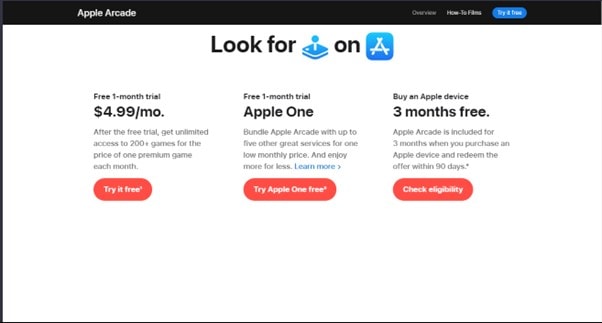 Apple Arcade costs $4.99 per month, making it a reasonably priced game subscription for individuals. If you want to share the fun with your family, you can purchase a family subscription for $9.99 a month, which grants access to Apple Arcade to up to six family members.
How do I sign up for Apple Arcade?
Simply navigate to the App Store. Navigate to the "Arcade" tab and just press on the "Subscribe" button. Do you want to play games on your Mac or Apple TV? Not a problem! Apple Arcade is also available on other platforms, making it even easier to immerse yourself in a fantastic universe of games.
Wrapping It All
As a relatively new service, Apple Arcade's future contains tremendous potential. Apple has stated its intention to regularly grow the game catalog, delivering a steady supply of new and exciting entertainment.
Furthermore, they are currently investigating methods to improve the social side of Apple Arcade, allowing consumers to play games with their loved ones. Apple Arcade is a good alternative for casual players looking for a variety of gaming experiences. Families may also take advantage of its outstanding value because the subscription can be shared by up to five people. A free one-month trial is available to help you determine if Apple Arcade is the best fit for you.