Razer has introduced the new Razer Hammerhead Pro HyperSpeed, setting a new benchmark in wireless audio. Their latest wireless gaming earbuds offer ultra-low latency audio across various platforms such as PC, PlayStation, smartphones, and handheld devices like the Nintendo Switch or Steam Deck. It also has other goodies like adjustable active noise cancellation, a fast wireless charging case, and customisable Razer Chroma RGB lighting.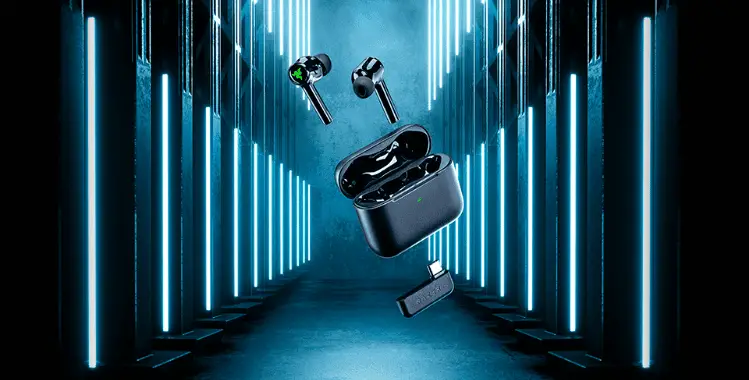 The Hammerhead Pro HyperSpeed is designed for those who want the exceptional audio quality and has achieved THX Certification, the globally recognised standard for quality, consistency, and audio performance. The THX Certification Program for headphones and earbuds focuses on consistent frequency response, low distortion, and exceptional noise isolation.
The new wireless gaming earbuds also introduces Razer HyperSpeed Wireless Dongle. This unique feature seamlessly bridges the gap for devices without built-in Bluetooth audio capabilities, offering them the experience of untethered sound. Users simply need to plug in the HyperSpeed Wireless dongle into their PlayStation, Nintendo Switch, Steam Deck, or PC to enjoy flawless 2.4 GHz connectivity.
Razer HyperSpeed Wireless technology by Razer delivers remarkable audio performance and with the 2.4 GHz dongle, these earbuds achieve an industry-leading low-latency audio performance of under 40ms. Even in Gaming Mode, which prioritises Bluetooth, robust performance is ensured with a latency of only around 60ms. With Bluetooth 5.3 compatibility, the Hammerhead Pro HyperSpeed guarantees seamless connectivity across a wide range of devices.
The Hammerhead Pro HyperSpeed features adjustable hybrid active noise cancellation. By monitoring the surrounding sound environment, users can cancel out noise during focused gaming sessions or adjust the in-app slider to control the amount of ambient sound they want to hear.
It comes with a Qi-compatible fast wireless charging case that provides an additional 24 hours of battery life. It is compatible with Razer Charging Pads and other wireless chargers and also offers USB-C port for wired charging.
Razer Hammerhead Pro HyperSpeed Pricing and Availability
Razer Hammerhead Pro HyperSpeed retails for A$369.95 and is coming soon to Australia (no exact release date for now).