Note: This is a guest post written by Jeeva Shanmugam – Are you interested to know about the most recent changes to Apple's iOS? In this post, we will look at iOS 17, its intriguing features, expected release date, supported devices, and other expectations around the Upcoming OS.
Whether you're a die-hard iPhone user or simply want to keep up with the latest breakthroughs in mobile technology, this article will teach you all you need to know about iOS 17. So, let's take a look at Apple's next version of the operating system and see what it has in store for iPhone and iPad users.
iOS 17: Things You Should Know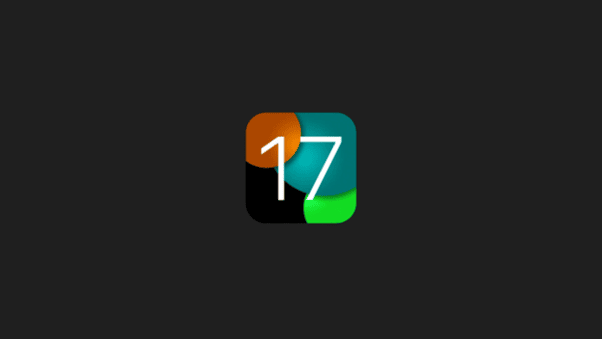 iOS 17: Features Leaks and Rumors
After carefully reviewing Apple's development tendencies over time, it becomes clear that making assumptions about upcoming improvements that would completely transform our connection with their products may be unduly optimistic.
We may, however, acquire useful insights into what to expect by carefully analyzing leaks and speculations around Apple's impending release. The distinctive control center, which has been a key element of the iOS user exeience, is one area that might potentially undergo considerable updates.
To offer some perspective, with the arrival of the iPhone X in 2017, Apple announced a game-changing makeover. The device has extremely thin bezels, resulting in a more immersive display. Along with the elegant design, Apple debuted a unique navigation mechanism. Instead of the traditional home button, users had to swipe up from a navigation bar at the bottom of the screen to access the iPhone X's UI.
Previously, accessing the control center on other iPhone models required swiping up from the very bottom of the screen. This downward swipe gesture was no longer possible after the introduction of intuitive navigation gestures on the iPhone X and subsequent generations. As a result, when iOS 11 was released, Apple took the strategic choice to shift the control center to the top right corner of the screen.
Given Apple's history of valuing user experience and always perfecting its software, it is reasonable to expect significant upgrades to the control center in the future update. While the details are unknown, leaks and insider information suggest that Apple is exploring a number of enhancements to this key function.
Apple might add configurable control center choices, allowing users to tailor the layout and include their most commonly used shortcuts and toggles. Individuals would be able to personalize the control center to their unique needs, streamlining their everyday contacts with the smartphone.
Furthermore, reports say that Apple may investigate adding haptic feedback into the control center to provide consumers with a more tactile and immersive experience. When engaging with the control center, this unique feature might provide mild sensations or haptic reactions improving overall usability and making it more intuitive.
Furthermore, there is conjecture that Apple may use augmented reality (AR) technology to enhance the functioning of the control center. This might entail incorporating augmented and reality features into the control center's interface, such as virtual buttons or controllers, allowing users to engage with their smartphones in a more engaging way.
iOS upgrades appear to be an air of secrecy around the customization and UI design. Although the leak does not give specifics, so we can't be certain about what's coming and what's not.
Furthermore, a leak suggests that new Focus Mode filters will be added to the Settings. While iOS 16 updated notifications, iOS 17 is likely to provide additional settings, giving users even more control over their alerts and assisting them in better managing their digital lives.
These exciting upcoming upgrades underscore Apple's dedication to continually refining and upgrading their products and software, pushing the frontiers of innovation and ensuring their consumers have access to the most cutting-edge technology.
Furthermore, iOS 17 is likely to have new APIs, frameworks, and Spotlight Search and Siri upgrades. These improvements will very certainly improve the overall functioning and user experience of these features. Furthermore, certain native applications, like the Health and Camera apps, are reported to receive UI modifications, potentially boosting usability and aesthetics.
One noteworthy reference in the leaks is the addition of "Active Widgets" or "Dynamic Widgets." This implies that widgets in iOS 17 will be more focused on the dynamic island. Users may anticipate sliders and buttons to be integrated into widgets, making them more straightforward and pleasurable to use.
iOS 17: Expected Release Date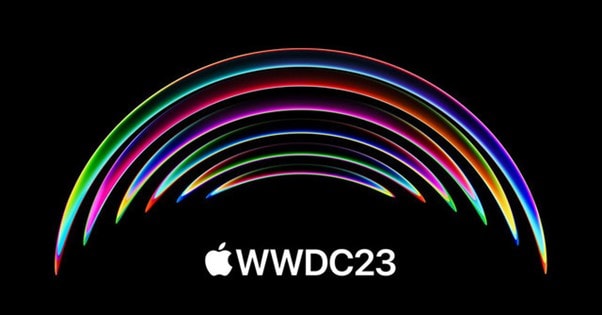 Apple users and technology enthusiasts are looking forward to the grand debut of iOS 17 for iPhone and iPad. The anticipation will culminate on June 5, 2023, during Apple's prestigious Worldwide Developers Conference (WWDC).
It is expected that only the developer beta will be released at the upcoming WWDC event, the iOS 17 Public Beta is expected to release on 12 July 2023, and lastly, the stable version of iOS 17 is expected to be released in September, in the launch of the upcoming iPhone 15 lineups.
This yearly event is set to fascinate the audience with a stunning showcase of cutting-edge advances in iOS, iPadOS, macOS, watchOS, and tvOS with some hardware announcements.
iOS 17: Supported Devices
Apple may stop support for the iPhone 8, iPhone 8 Plus, and iPhone X devices in the following year. This theory stems from the fact that, after a five-year run, iOS 16 just stopped support for the iPhone 7 and 7 Plus.
While all phones beyond the iPhone XS are anticipated to receive extended support, the iPhone 8, 8 Plus, and X may not. To recap, the following devices will receive the next update:
The 14-series iPhone
iPhone 13 generation
iPhone 12 generation
iPhone 11 models
iPhone XS, XS Max, iPhone XR,
iPhone SE 2020, and iPhone SE 2022
Wrapping it All
Finally, the article delves into the anticipated features, release date, supported devices, and other details surrounding Apple's iOS 17. While actual facts about iOS 17 are confined to leaks and speculations, significant improvements are expected. Keep an eye out for more details.
Source | via MacRumors