EcoFlow, a leading eco-friendly energy solutions company, has launched two groundbreaking smart devices, a portable air conditioner and a portable refrigerator: WAVE 2 and GLACIER – in Australia. These revolutionary products, equipped with energy-efficient, removable, rechargeable batteries, redefine outdoor experiences by providing indoor luxury even in extreme weather conditions.
While you're here, make sure to check our review out on their portable power station, the EcoFlow River 2.
EcoFlow WAVE 2: The Fastest Heating and Cooling Portable Air Conditioner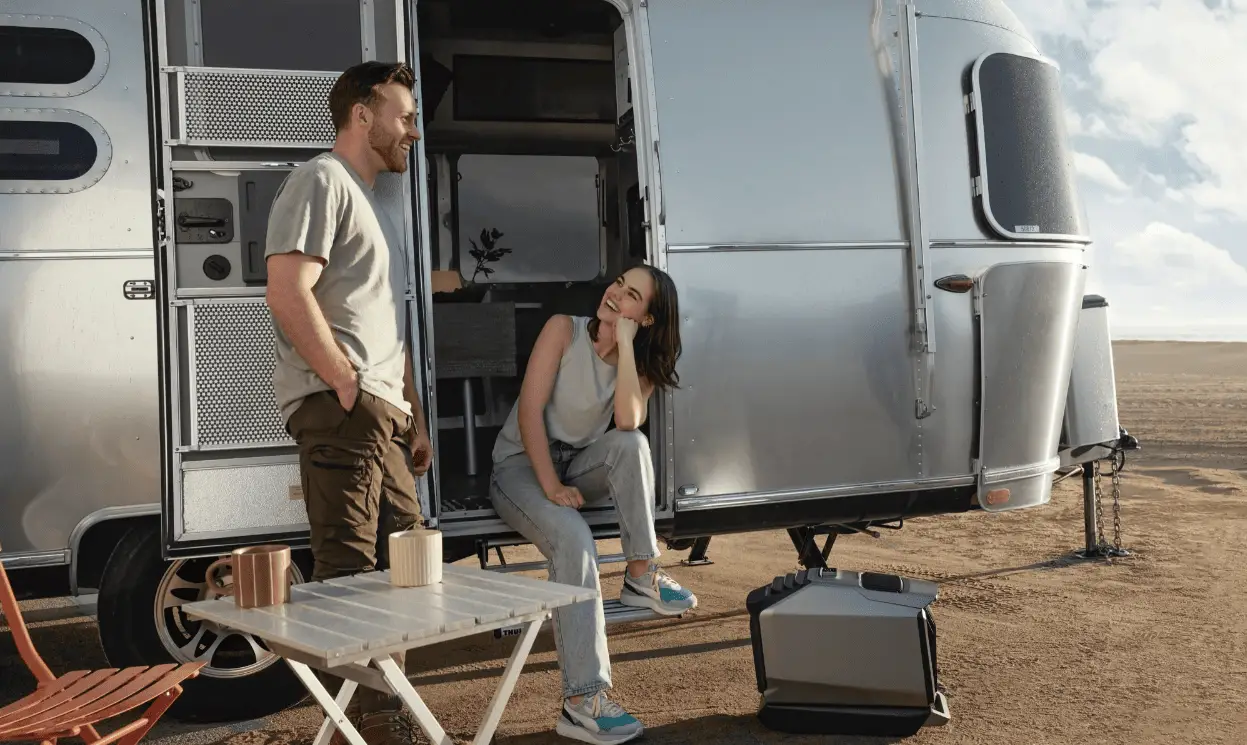 The EcoFlow WAVE 2 sets a new standard as the first portable air conditioner to offer both heating and cooling functions, delivering rapid temperature regulation. With 5100 BTU cooling and a powerful 6100 BTU heating capability, WAVE 2 ensures year-round comfort during camping, RVing, and off-grid living. In just five minutes, it can heat a 10m2 area from 20°C to 30°C or cool the same space from 30°C to 20°C, making outdoor adventures enjoyable in all seasons.
The WAVE 2 is 22% smaller than its predecessor, featuring a compact and installation-free design for true portability. The removable 1159Wh add-on battery provides up to eight hours of runtime, and advanced software algorithms offer a range of modes and app controls. Users can choose from high-performance Fast Mode, super-efficient Eco Mode, and the peaceful Sleeping Mode, where noise is minimized to 44dB for a tranquil sleep experience.
The unit can be charged via AC, car outlet, or portable power station, offering up to 18 hours of runtime when connected to an EcoFlow power station. Additionally, it can be charged using up to 400W solar input, making it an eco-friendly option for powering outdoor adventures.
EcoFlow GLACIER: The World's First 3-in-1 Portable Fridge, Freezer, and Ice Maker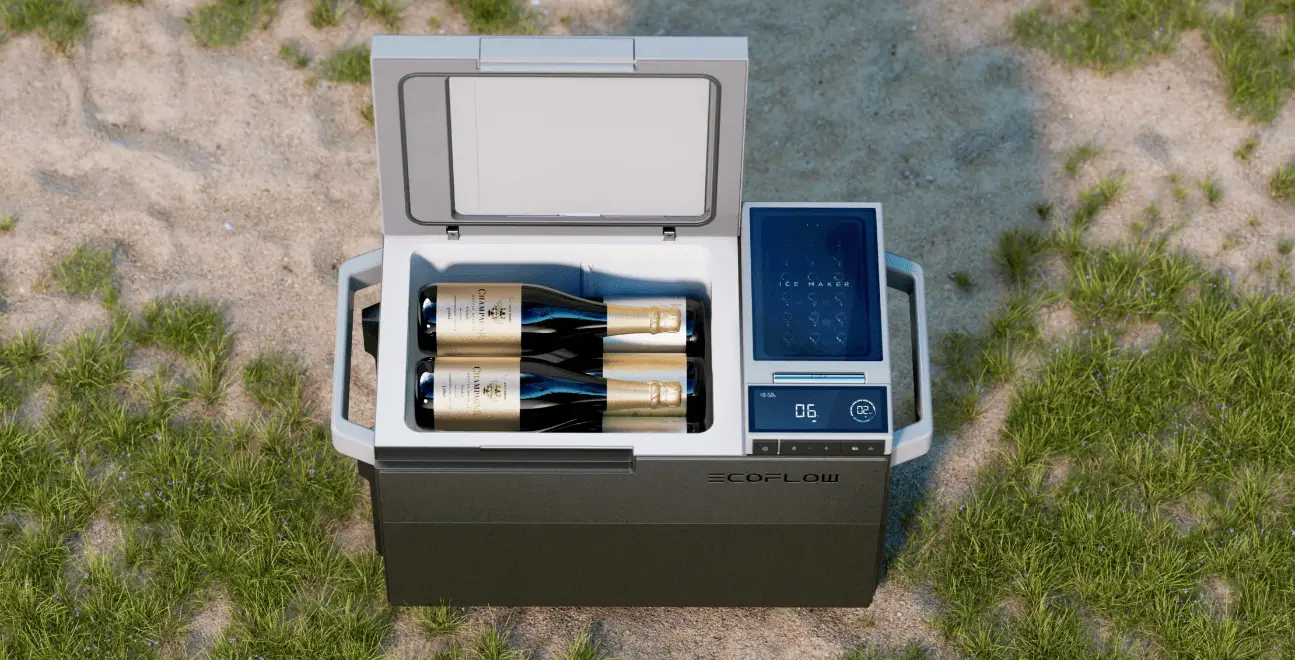 EcoFlow GLACIER redefines outdoor refreshments with its integration of a portable fridge-freezer and ice maker. Recognised as a CES 2023 Innovation Awards Honoree, GLACIER boasts powerful cooling capabilities, taking the temperature from 30°C to 0°C in just 15 minutes. Its built-in ice maker produces 18 ice cubes in a mere 12 minutes, ensuring quick and enduring refreshment.
Equipped with a 298Wh plug-in battery, GLACIER offers 40 hours of refrigeration or 19 hours of below-freezing temperatures on a single charge. The device features two internal storage compartments with independent temperature controls for simultaneous refrigeration and freezing. Users can select different modes, including Max Mode and Eco Mode, to meet their specific needs.
GLACIER's suitcase design, including a detachable handle and wheels, enhances portability, making it easy to move around. Additionally, when equipped with the plug-in battery, GLACIER can serve as a charger for small devices, adding to its convenience.
Like the WAVE 2, GLACIER provide various charging options, including AC, DC, solar panels, or power stations, making them ideal companions for camping, RV trips, yachts, off-grid homes, and more.
Availability and Pricing
EcoFlow WAVE 2 and GLACIER is available for purchase now. WAVE 2 retails for A$1,999, and GLACIER retails for A$1,499. Customers can find both devices at EcoFlow's webstore, Amazon, eBay, and retailers such as Anaconda, Battery World, and Harvey Norman.
As a special offer until the 30th, customers purchasing from EcoFlow's webstore or Amazon will receive a free extra gift. Buyers of WAVE 2 will receive a complimentary camping chair, while those purchasing GLACIER will receive a free camping trolley.