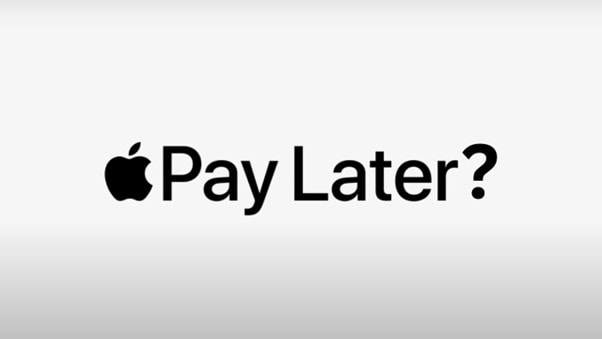 Note: This is a guest post written by Jeeva Shanmugam – Apple Pay Later is a payment service created by Apple that aims to change the way consumers make purchases. In this article, we'll go through the ins and outs of Apple Pay Later, discussing its features, advantages, and general usefulness for customers.
Apple Pay Later: Things You Should Know
This article will walk you through understanding and using the potential of Apple Pay Later to streamline your shopping experience, whether you're an avid Apple user or just intrigued about new payment methods. Let's get into the topic.
What is Apple Pay Later?
Apple Pay Later is a unique payment method that distinguishes itself from typical buy now, pay later (BNPL) methods. You can easily split the cost of your purchases into four equal payments spaced out over a convenient six-week period with Apple Pay Later, all without incurring any interest or fees. This special feature is only accessible in the United States for Apple Pay transactions done on your iPhone or iPad.
How is Apple Pay Later different from other buy now, pay later services?
For beginners, the lack of interest and fees is a significant benefit, assuring that you will not be added to additional expenses while you pay off your purchases. This open and approachable approach helps you to budget more successfully and enjoy your shopping experience without financial concerns.
Furthermore, Apple Pay Later's seamless connection with Apple Wallet ensures a trouble-free user experience. Tracking your payments becomes simple, and you may use this service at any retailer that takes Apple Pay, greatly extending your purchasing options.
The promise of security and dependability that comes with being supported by Apple is one of the most appealing parts of Apple Pay Later. You can rest comfortably knowing that your payments are secure and that Apple's stringent security safeguards protect your financial information. You may rely on Apple's customer service in the event of any fraudulent conduct.
How useful is Apple Pay Later for consumers?
Apple Pay Later is one of the best options for consumers looking for a sensible way to control the expense of large purchases. Assume you want to buy a brand-new laptop but can't afford to pay the full price right now.
You can easily divide the laptop's cost into four reasonable installments using Apple Pay Later, making it considerably more inexpensive and stress-free. The greatest thing is that there will be no interest or other costs, allowing you to stick to your budget.
Aside from the ease it provides for major transactions, Apple Pay Later has an unexpected benefit: it might really assist boost your credit score. When you choose this payment option, you agree to make four timely payments to Apple.
By making these payment dates on a continuous basis, your creditworthiness improves, which can open doors to qualify for higher credit options in the future.
So, not only does Apple Pay Later make your purchases more manageable, but it also rewards you by improving your financial situation. A win-win situation for intelligent consumers.
How to use Apple Pay Later?
It's simple to get started with Apple Pay Later. Simply connect your debit card to your Apple Wallet, then when checking out with Apple Pay, select the "Pay Later" option. This will start the automatic process of breaking your payment into four affordable payments, which will be debited from your debit card every two weeks.
Things To Know Before Using Apple Pay Later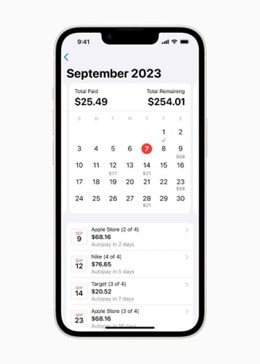 If you want to utilize Apple Pay Later properly, there are a few things you should bear in mind:
Use Apple Pay Later only for purchases that you can pay off in full within six weeks.
Before you use Apple Pay Later, be sure you read the terms and limitations.
To prevent late penalties, make your payments on time.
If you are struggling to make finances meet, do not utilize Apple Pay Later.
You may use Apple Pay Later responsibly and avoid debt by following these suggestions.
Wrapping It All
In conclusion, Apple Pay Later is a new and unique payment option that might be a useful tool for consumers who want to stretch the expense of a significant purchase over time. However, it is critical to utilize Apple Pay Later responsibly and only for purchases that can be paid off in full within six weeks.