HyperX Cirro Buds Pro Review – HyperX Cirro Buds Pro true wireless earbuds offer a straightforward  user experience with its Bluetooth 5.2 connection that seamlessly pairs with your devices and ensures a stable wireless connection.
For gamers, Bluetooth connectivity often means audio latency which is noticeable when you are playing fast-paced shooter games, as what you see on screen and what you hear have a slight delay. And yes, that can be annoying to experience. Thanks to the GAME MODE on these earbuds offering 90ms low latency wireless connection, you will not notice this annoyance anymore.
HyperX Cirro Buds Pro Review – What's in the Packaging?
HyperX Cirro Buds Pro Earbuds
Charging Case
USB Type-C to Type-A Charge Cable
Silicon Ear Tips – 3 sizes
Quick Start Guide
HyperX Cirro Buds Pro Review – Design and Function
One of the main functions included in the HyperX Cirro Buds Pro is the active noise-canceling (ANC) technology that reduces outside noise, allowing you to effortlessly immerse yourself in your favorite audio, movies, and gaming content. Paired with 10mm neodymium drivers, if you are a music lover, these earbuds can give you rich sound with deep bass and clear highs. The earbuds also come with 2 microphones each to reduce wind noise and unwanted sounds, ensuring that your call conversations are clear and crisp.
The simplicity of the design creates a sleek and minimalistic look that fits every outfit and environment, whether you are wearing something casual, in working attire, or at the gym. These earbuds will complement any look. Moreover, the inclusion of 3 earbud colours and multiple ear tip sizes give users extra comfort as well as flexibility to personalise the earbuds according to their own preferences. Personally, I have struggled with earbuds because I have smaller ears, so having options with sizing plus the grippy materiality, the HyperX Cirro Buds Pro has given me a solution to that problem. Now I can freely jump around or go for a run without worrying that they are going to fall off. The HyperX Cirro Buds Pro are also IPX4 rated, which means that you will not have to concern yourself with moisture damage from a high-intensity workout or walking in the rain.
For any gamers out there that prefer earbuds over bulky gaming headsets, the HyperX Cirro buds can be an affordable alternative for you. The earbuds are really comfortable for long hours of wear and with the option to turn on the 'gaming mode', these buds will give you a 90ms low-latency connection, which is quite good for the price that you are paying. With the ANC enabled, you will get around 6-7 hours of playtime. I know it's not much compared to the average wireless gaming headsets, but you are able to recharge them fast in the case and get an overall of 35 hours combined on the go, which can be convenient, especially if you love playing games on your mobile phone.
As for the controls on the earbuds, the quick start guide that comes in the box is very simple and easy to understand, even if you aren't someone that is very tech-savvy. The HyperX Cirro Buds Pro is very intuitive and user-friendly; it offers easy-to-use touch controls for playback, volume adjustment, and call management by simply tapping or swiping on it. For example, you can simply turn on/off the ANC control by holding the right earbuds for about 3 seconds, etc.
HyperX Cirro Buds Pro Review Conclusion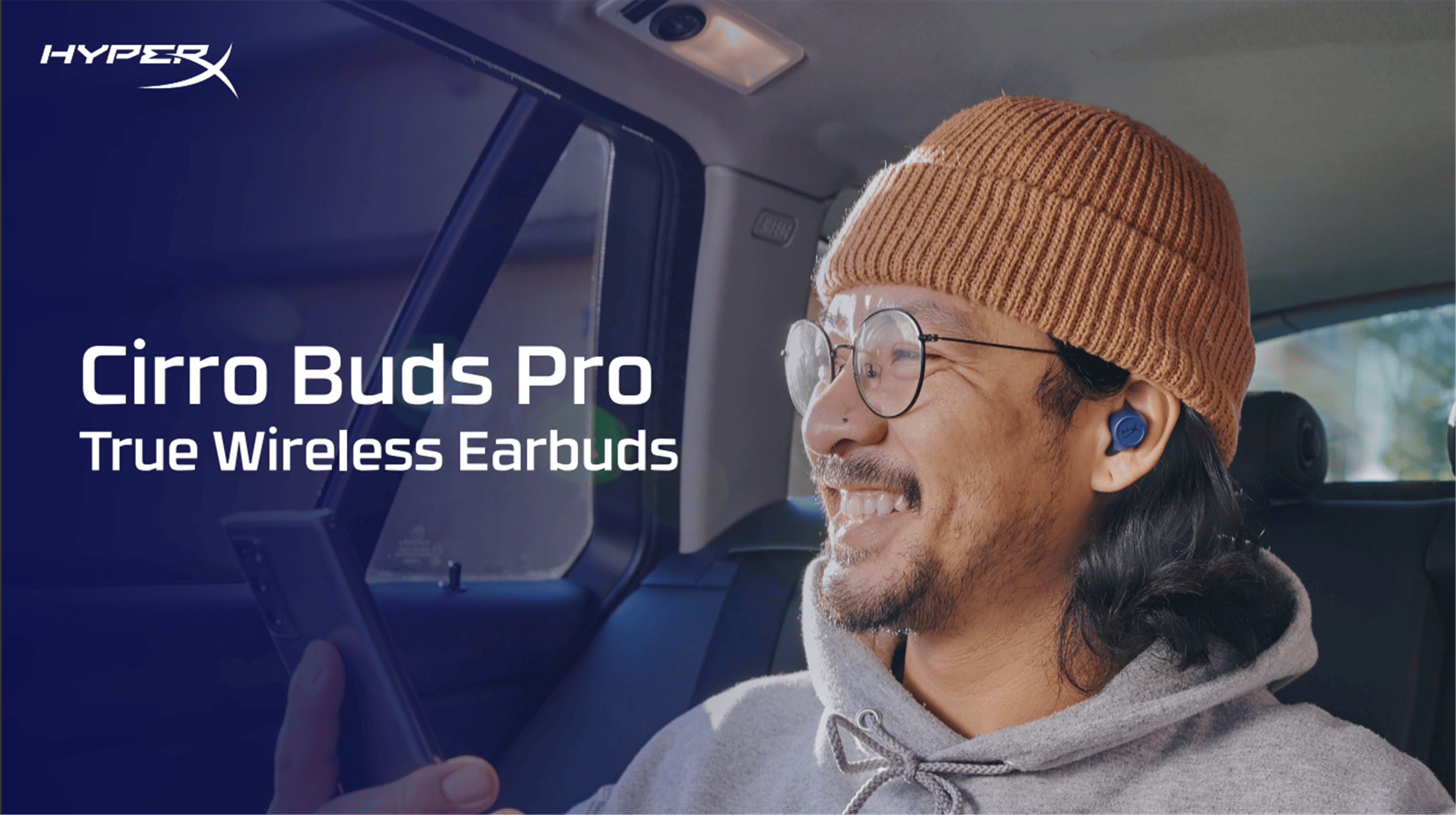 In conclusion, the HyperX Cirro Buds Pro offers an impressive set of features that cater to both music lovers and gamers alike. The active noise-canceling technology provides a seamless audio experience, allowing users to enjoy their favorite content without distractions. The 10mm neodymium drivers deliver rich sound with deep bass and clear highs, making these earbuds a treat for music lovers. The inclusion of two microphones for call clarity and wind noise reduction further enhances the overall performance.
For gamers who prefer the convenience of earbuds over bulky gaming headsets, the HyperX Cirro Buds Pro offers an affordable and comfortable alternative. The low-latency connection in gaming mode ensures a smooth gaming experience. Although the playtime with ANC enabled may not be as long as some wireless gaming headsets, the fast recharge option and 35-hour combined battery life make them suitable for on-the-go gaming.
Overall, the HyperX Cirro Buds Pro stands as a versatile and user-friendly audio solution, especially for mobile gamers. It will be available tomorrow on the 27th of July and retails at A$159.99.
Disclosure: HyperX Cirro Buds Pro review sample was supplied for reviewing