Razer Basilisk Ultimate Review – The original Razer Basilisk was released about a couple of years ago, an FPS gaming mouse from Razer for right-handed gamers with 107 grams of weight, Razer 5G optical sensor, and a unique DPI clutch.
Those who love the mouse should be excited that Razer has decided to make the wireless version with their latest Razer Hyperspeed Wireless technology & a new Razer Focus+ optical sensor.
Packaging & Unboxing
The Basilisk's signature DPI clutch is included in the packaging as an optional attachment. If you think you are going to use it, you can replace that easily on the mouse by yourself.
I find myself never have to use it but if you like to change your DPI on the fly such as when you are sniping or scoping, or want an extra trigger button, feel free to do so.
Design & Review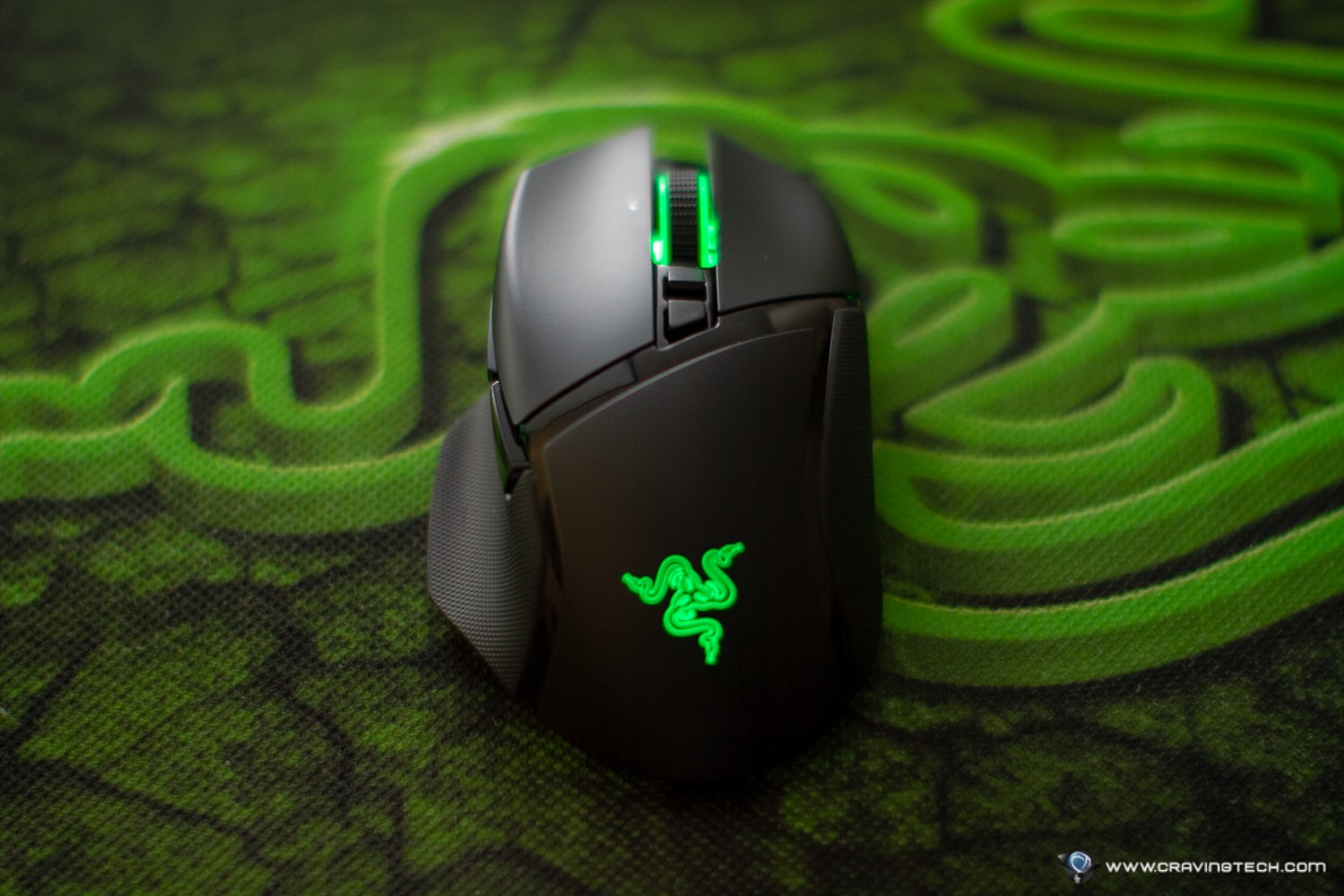 Razer Basilisk Ultimate is a wireless, right-handed gaming mouse. It's shaped comfortably for right-handed gamers and the design shines for right-handed use. The ergonomics of the mouse is amazing and the thumb rest area is my favourite. Note that I'm a fingertip-grip gamer, for reference of this review.
The thumb rest area (and surrounding it) is rubberised and textured, making it easy to grip and handle the mouse. The firm grip has helped me to glide the mouse better and when I need to lift the mouse up from the Razer Goliathus mouse mat.
The mouse feet has also been upgraded to high quality PTFE for smoother glide on the mat.
Great grip is useless if the mouse doesn't perform, right? Thankfully, Razer does not just give the Basilisk a wireless treatment and an excellent grip, but it comes equipped with Razer's latest and greatest technology in all areas.
The mouse sensor is now called the Focus+ Optical Sensor that comes with 99.6% resolution accuracy, up to 650 IPS (inches per second), 50 G acceleration, and 20,000 DPI support. It's the same sensor powering the recent Razer Viper Ultimate.
The buttons are Razer Optical Mouse Switches with good tactile feedback and can last up to 70 million clicks. They also have very fast response times.
The wireless technology is using Razer Hyperspeed Wireless Technology which always gives you the best wireless channel to connect to and ultra-fast radio frequency. Thanks to the wireless efficiency, battery life gets a treatment. Razer Basilisk Ultimate has up to 100 hours of battery life (if you turn the lighting off) – which can last you days or even weeks if you don't game that often.
I sometimes forget having to charge a wireless mouse on the dock (which is why I really like the Mamba Hyperflux), but the Basilisk Ultimate has given me plenty of "forgetful moments" and let me charge the next day because it always has some charges left.
But assuming I completely forget having to charge the mouse and the battery hits 0%, the mouse can also be used wired thankfully.
Apart from these, other features include 5 on-board memory profiles, customisable scroll-wheel resistance, 14 customisable Razer Chroma lighting zones, 11 programmable buttons, and compatibiliy with Xbox One for basic input.
Gaming Experince with Razer Basilisk Ultimate
So, all these sound cool and dandy, but what about gaming experience with the Razer Basilisk Ultimate? The new sensor performs well and excellent in my gaming experience with Blizzard Overwatch so far. And you know it works when a member of the enemy team complains after the game has ended: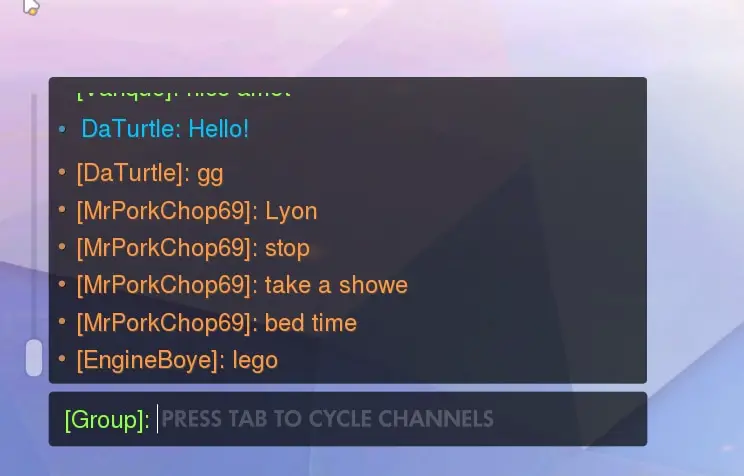 Razer Basilisk Ultimate is bigger and heavier than the Viper Ultimate for sure, but if you think the Viper or Viper Ultimate is too light and small for you, you'll love Basilisk Ultimate. Plus, if you are a right-handed gamer, you'll appreciate the mouse's contour and grip.
Razer's new Focus+ Optical Sensor is fast and accurate. I feel the sensor actually moves faster than the older Razer 5G optical sensor because I have to tone down my DPI setting by a few hundreds (from 2100 DPI to 1800 DPI now).
The cursor goes where I wanted it to go, and I find the aim works great for both tracking and flicking. It also never feels jittery and even when I have to adjust my aim quickly from one end of the screen to the other, the mouse sensor has not failed me.
In this Overwatch clip, I did a long, quick, aim adjustment from one end of the screen to the other with the Basilisk Ultimate to kill the enemy's Doomfist. With the help of Razer Kraken Ultimate headset (which I'm still reviewing at the moment), I knew exactly when he was coming.
Here are some more Overwatch Play of the Game & Highlight clips with the Razer Basilisk Ultimate:
Sure, no head-shot McCree is useless, right? I promise to update this review post with more worthy Play of the Game clips once I can get some better ones!
Razer Basilisk Ultimate Review Conclusion
Razer Basilisk Ultimate is the ultimate wireless gaming mouse from Razer if you are right-handed and want a slightly bigger mouse than the Razer Viper/Viper Ultimate. The mouse is equipped with Razer's latest optical sensor, latest mechanical button switches, and latest fast + stable wireless technology.
The mouse is comfortable to use and has a very good grip. If you like the shape of Razer Mamba and its family, you'll definitely feel right like home.
DPI clutch option is cool if you like to change DPI sensitivity on the fly, but as a fingertip gamer, I find it kind of out of reach. Palm grip gamers might have a better run for it maybe?
Razer Basilisk Ultimate's optical sensor is responsive & accurate. The wireless mouse also has a long battery life, includes a charging dock, and the best in wireless speed technology. It's Razer's wireless gaming mouse that is superior in many ways.
Razer Basilisk Ultimate retails for AU$299.95 and can be purchased at many retailers around Australia. It's also available at Amazon.
Disclosure: Razer Basilisk Ultimate review sample was supplied for reviewing but all opinions are mine and not paid