Razer Basilisk Review – Razer Basilisk is Razer's new gaming mouse with an "FPS Gaming Mouse" tag.
It is powered by the same optical sensor as some of their high-end gaming mouse, like the Razer DeathAdder Elite.
Razer Basilisk, however, offers a unique DPI Clutch that is often used by pro gamers to switch DPI on the fly. For example, some use it when they are sniping so they can adjust the DPI and accuracy while zooming in and out of the scope temporarily.
Razer Basilisk Review – Packaging
Razer Basislik Review – Design & Features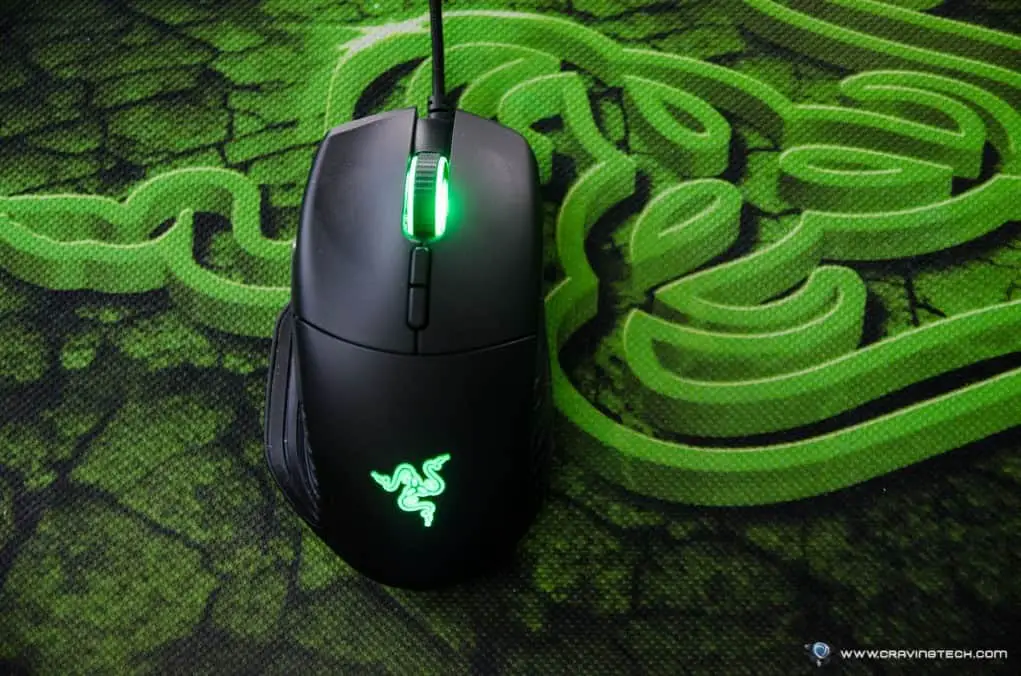 Razer Basilisk is designed specifically for right-handed gamers. The looks scream it all: the dedicated, non-slippery rubber side grips and also the perfect contour of the overall mouse shape for the right hand. Like the saying goes, the Basilisk fits like a perfect glove.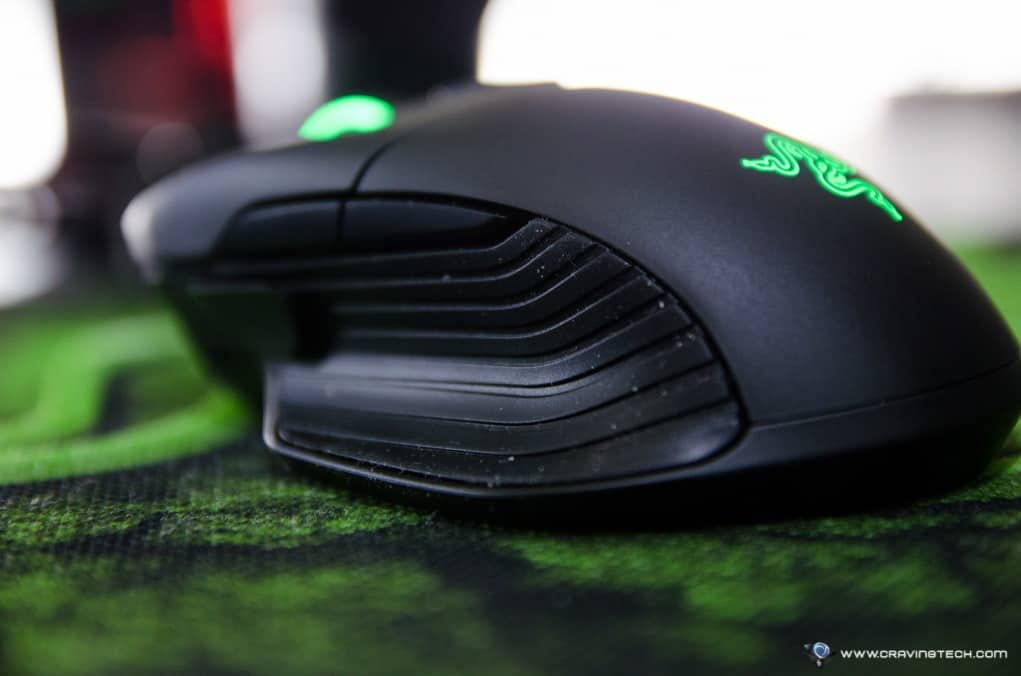 As a note, I'm a finger-tip grip gamer and I find that the Razer Basilisk is very comfortable to hold and use, even for hours of gaming. All thanks to the ergonomic right-handed design and the size that I find to be perfect.
With a 107 grams of weight, I don't find the Basilisk to be heavy, but it may deter those who swear to only use a gaming mouse under 100 grams. I lift my mouse a lot when I game and it can get tiring with a heavier mouse like the SteelSeries Rival 700 (135 grams). However, Razer Basilisk feels solid and light enough for me to use and glide on my Razer Goliathus. The weight also feels more balanced than the 111 grams Razer Lancehead.
Razer's mechanical buttons feel responsive, bouncy, and accurate, as I do lots of quick taps in succession while playing Left 4 Dead 2 with double hand-guns. The middle mouse button is also not stiff to press, which I like (perfect for zooming in and out of the sniper rifle in Left 4 Dead 2).
Two accessible buttons below the scroll wheel allow me to change from one DPI to the next which I use very often (1000 DPI for desktop and 3200 DPI for FPS gaming in Overwatch).
The unique DPI clutch design is.. unique. It looks like a magic, long handle that helps you trigger a button that you cannot reach easily otherwise. It's like having an extra, longer thumb and it works. I used it often when selecting a hero in Overwatch (which requires a lower DPI sensitivity than in-game).
With a finger-tip grip style and the way I grip it, however, I still have to wiggle my hand around a bit to reach the clutch handle. The DPI clutch is removable if you do not want to utilise this feature, and it's still worth getting the Basilisk even if you don't plan to use it.
The scroll wheel resistance can be customised through a dial at the bottom of the mouse. Razer offers you the full customisation rather than a toggle of either soft or hard like the Logitech G G903 gaming mouse.
At the least resistance setting, I also find that it rarely gives me accidental trigger that cycles through my weapons (unlike the Logitech G G903) but if you do, you can always increase the resistance a bit until you find the sweet spot.
With Razer 5G Optical Sensor (16,000 DPI and 450 IPS), Razer Basilisk offers excellent accurate tracking that I can really feel when playing my main games, Overwatch and Left 4 Dead 2, especially while playing Widowmaker and McCree in Overwatch.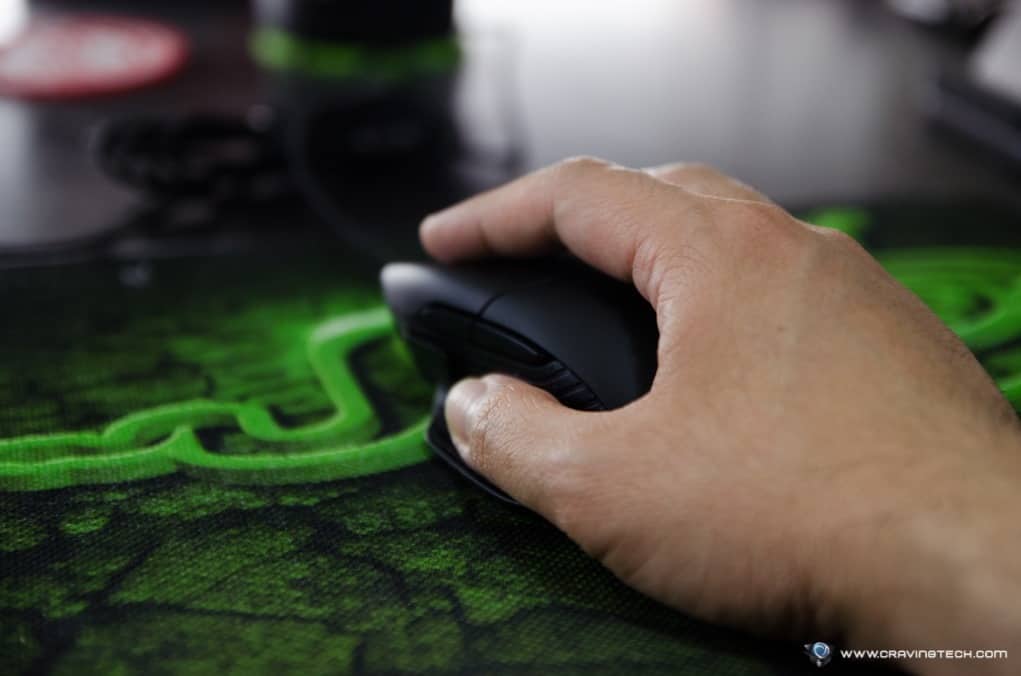 The cursor goes where I want it to go and feels natural as I move the cursor while tracking my enemies. The feels of the sensor is similar to the DeathAdder Elite, so it all comes to the shape and looks of the mouse that you prefer.
I prefer the shape of the Basilisk as it seems to fit my small hands better compared to the DeathAdder Elite (which is of similar shape & size to the Mamba). Or if you need the Clutch button for a Sniper mode, then definitely go and get the Basilisk.
Razer Basilisk FPS Gaming Mouse Review Conclusion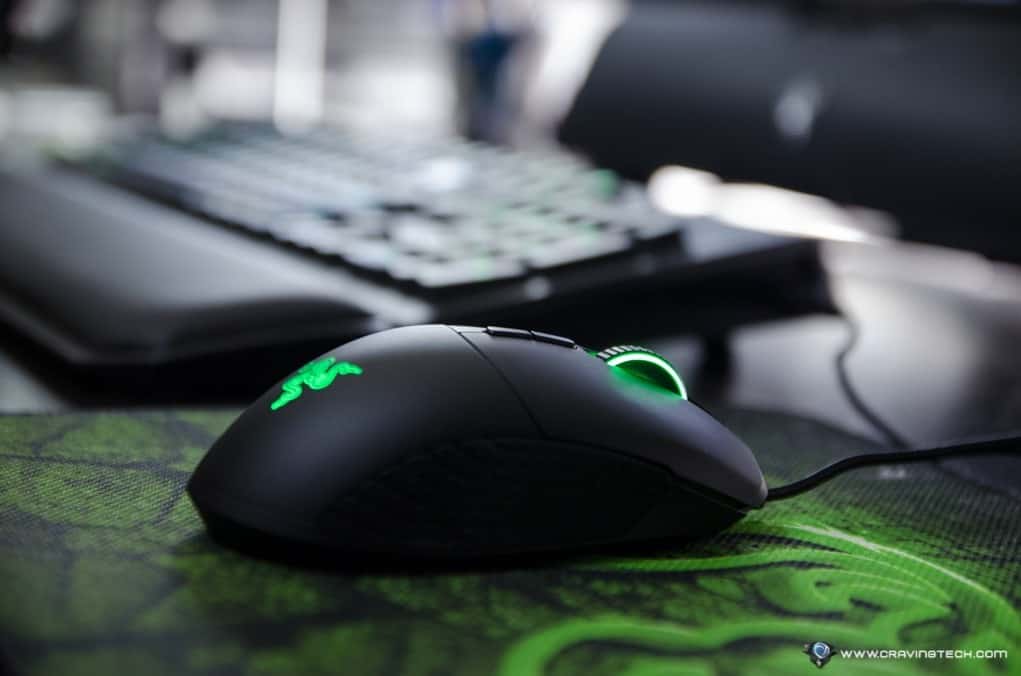 Razer Basilisk is not really an upgrade from a DeathAdder Elite (if you already own it), that is because it is equipped with the same Razer 5G Optical Sensor that offers the highest accuracy on a Razer Gaming Mouse at this point.


However, it offers a different shape design, plus two features that do not exist on the DeathAdder Elite: the Clutch and a Customisable Scroll Wheel Resistance.
Razer Basilisk feels great in hand and performs really well in fast-paced competitive FPS online games like Overwatch. The mouse fits like a glove and I love how ergonomic the design is. It has now easily become my primary gaming mouse to use for many months to come.
You can purchase Razer Basilisk for $109 AUD at JB Hi-Fi (and other retailers in Australia), Razer website, or Amazon.
Disclosure: Razer Basilisk review sample was supplied for reviewing but all opinions are mine and not paid.