Razer Viper Review – We all wanted slimmer and slimmer smartphones, and looking at how big and chunky our phone was back in the 90s, it's heading to the right direction. Similarly, lots of eSports & competitive gamers want lighter and lighter mice. Well, they'll be surprised this time.
Razer Viper is the lightest gaming mouse I've ever tried and used in my entire life. Logitech G Pro was on the top of my list with its 84.7 grams of weight, but Razer managed to design an even lighter mouse, weighing only 69 grams!
But does lighter gaming mouse win you games? Will it be the best gaming mouse to use for every competitive gamers?
Razer Viper Review – Packaging
Razer Viper Review – Design & Features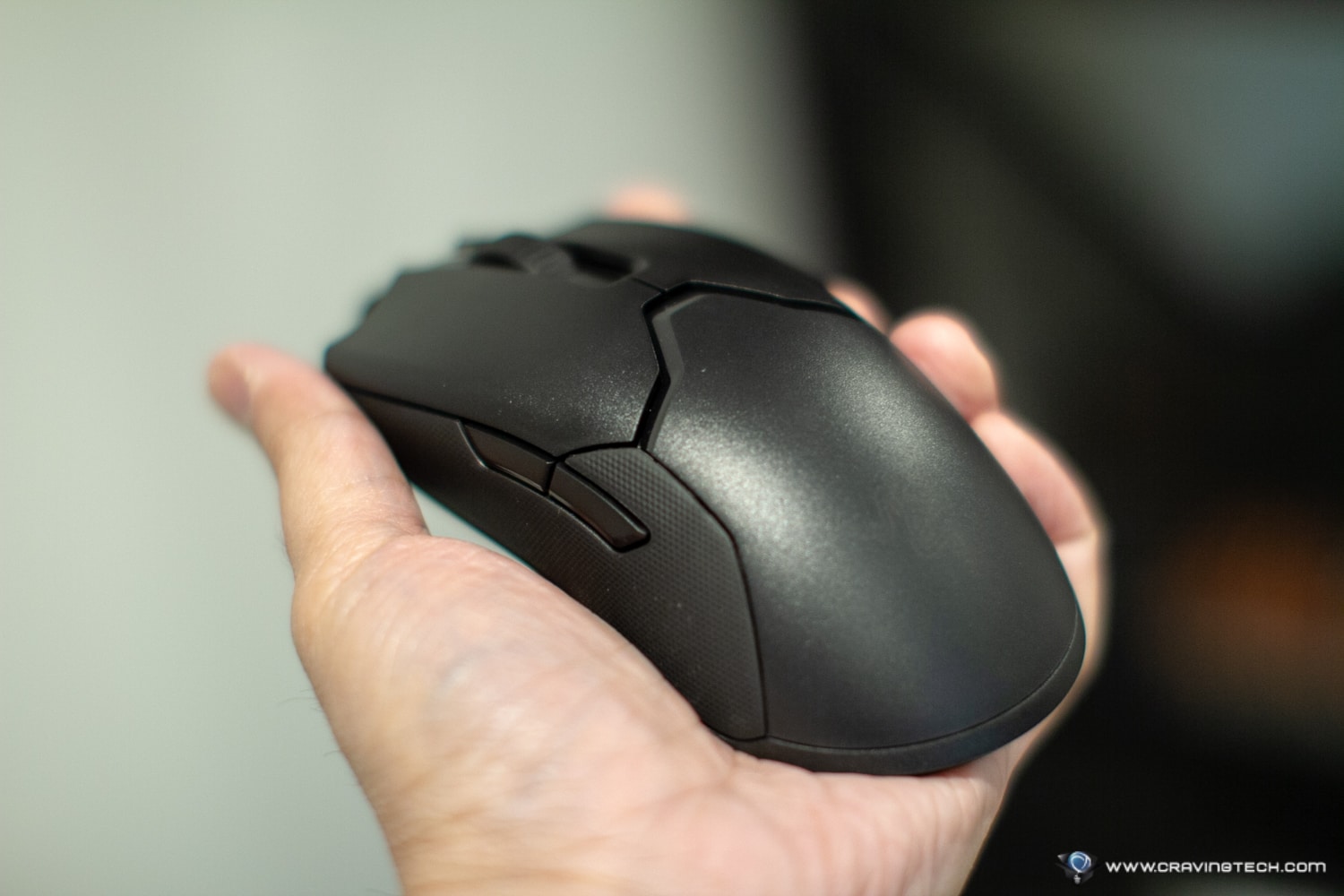 Razer Viper has a unique look compared to the other Razer mice family (for example, we all are familiar with the DeathAdder or Mamba families' distinct design). It's an ambidextrous mouse, which means it can be used by both left and right handed gamers.
The thumb rest area is made with textured rubber and covers a large area which caters all mouse grip style. Note that I'm more of a fingertip gamer myself.
Razer Viper is equipped with Razer's 5G Advanced Optical Sensor with 16,000 DPI, Up to 450 inches per second (IPS), 50 G acceleration, and 1,000 Hz Ultrapolling.
There are 2 side buttons on each side (due to it being ambidextrous), but there is also an extra button at the bottom of the mouse to switch DPI. You can of course, reassign all these buttons to something else you like through the Razer Synapse software. I personally prefer having a DPI Switch below the scroll wheel like the Razer Basilisk Essential as I tend to switch DPIs here and there while playing. At the moment, I assign the forward side button as the DPI switcher so I can have it handy without having to turn the mouse over.
I personally love the tactical feel of the Razer Optical Mouse Switch powering the mouse's main buttons (Left and Right buttons). According to Razer, the switch utilises an infrared light beam to register a click which gives a response time of 0.2 milliseconds. This offers a really quick response time and execution, which is very crucial competitively.
The switch also offers 70 million clicks durability, which are 20 million clicks more than the standard mouse switches. Feel free to read more about Razer Optical Mouse Switch when you have a spare time.
So..back to the original question: does a lightweight gaming mouse win you games? Of course, the answer is it depends on your play style, grip, and most importantly – your skill.
Razer Viper Review – Gaming Experience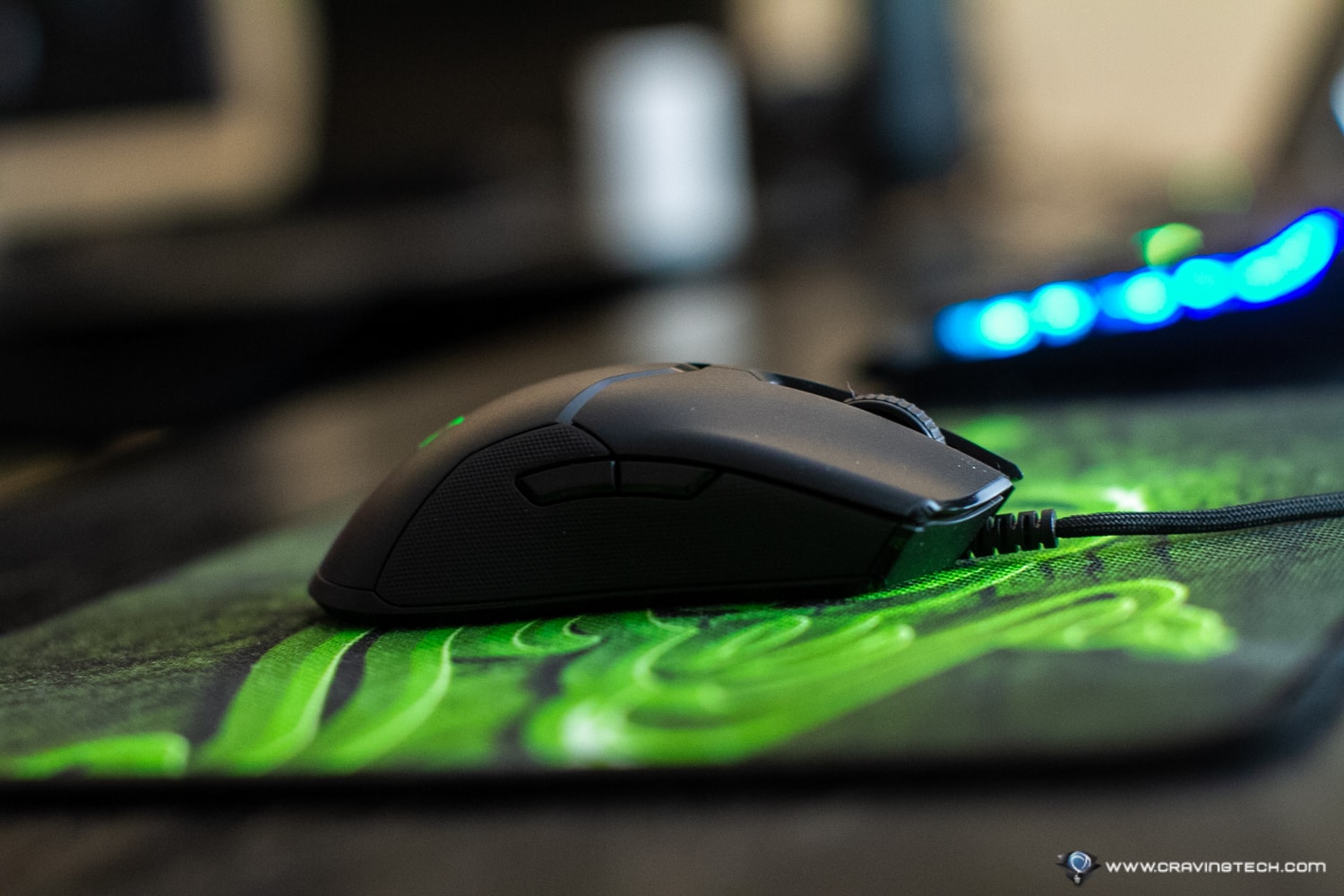 Well, I'm a fingertip gamer and use a rather low sensitivity – usually around 2,700 DPI. This means that most of the time I'd have to do a swipe motion on my mouse pad with the mouse. Having a heavier gaming mouse usually tires my arms & hands out because I have a tendency to lift the mouse up rapidly to do multiple motions in succession.
However, with Razer Viper's 69 grams of weight (without the cable), these motions can be done with ease. In fact, the mouse is so lightweight and fast that I actually had to lower my usual DPI to be able to frag someone.
I've been previously using the Razer Mamba Hyperflux for my gaming (which is heavier) at 2,700 DPI but after a few trials and errors with the Razer Viper, I ended up with a 2,100 DPI. You may have to re-adjust your DPI, but it'll be different for everyone.
Thanks to Razer's superior optical sensor, tracking is accurate and I've had many great games in Overwatch, Here are some play of the game videos for you:
I'm not sure how Razer Viper would work for palm grip gamers. I'd assume those gamers would want a heavier, sturdier mouse to grip with? If you are a palm grip user, I'd suggest to do more research and find a palm grip reviewer to see what he or she says about the Viper before you make a decision.
Razer Viper Review – Conclusion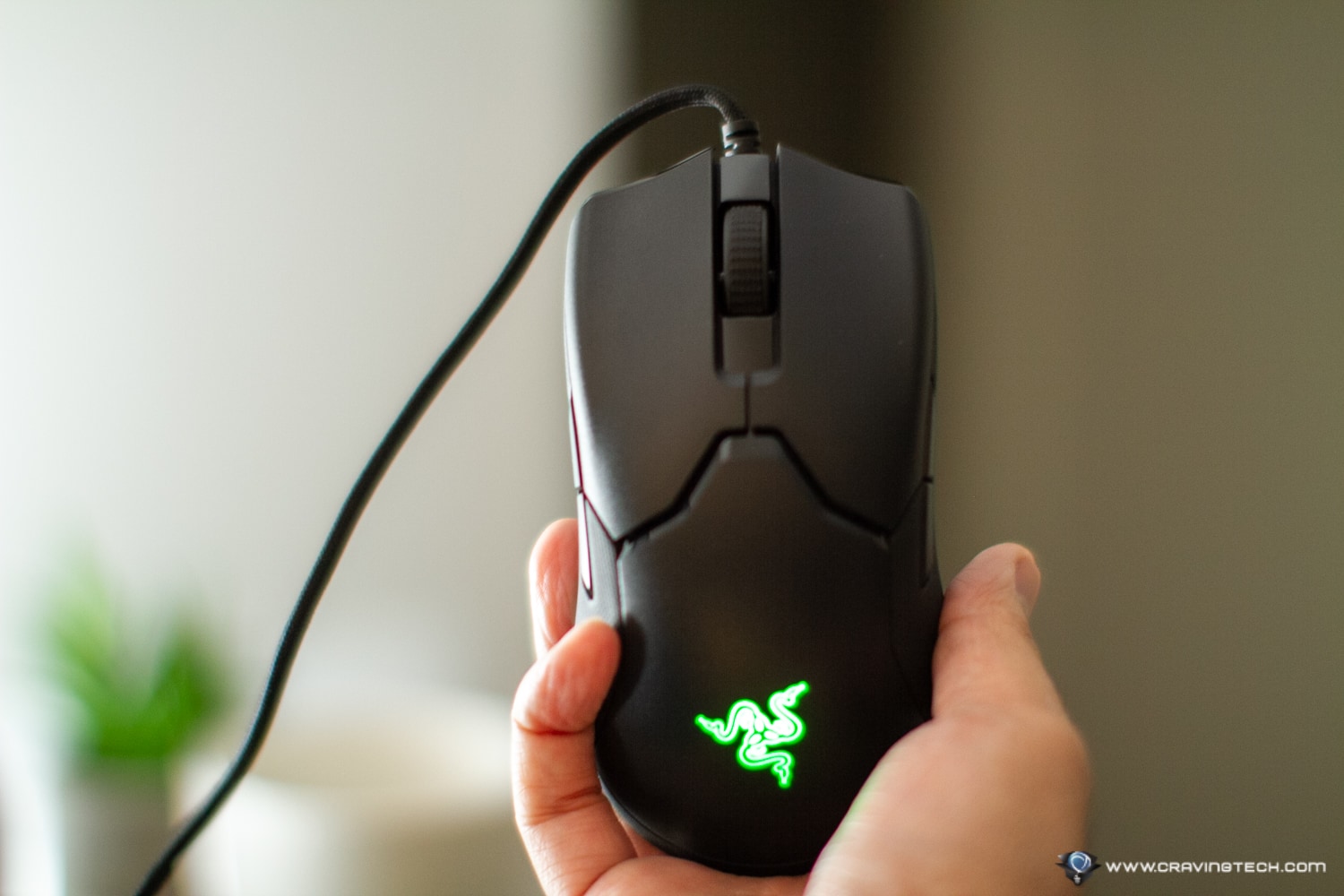 Razer Viper is the lightest gaming mouse I've ever used, and it's not just the weight that the mouse is offering. Tracking is awesome with the mouse and it has never failed me in any of my gaming sessions for the past couple of weeks.
Razer's Optical switches feel great too and I like the tactile feedback, especially when you have to do rapid clicks like firing McCree's revolver in Overwatch (or guns that require you to tap the mouse button like firing AK47 in CounterStrike: Global Offensive).
There isn't much LEDs this time on the mouse even when it's a wired mouse – most likely to keep the price and weight down. Gamers who prefer functionalities over bling-bling should appreciate the decision. But you still get an awesome Razer Logo light colour customisation through Razer Synapse.
While the Razer Mamba Hyperflux has been my favourite in Razer's mice arsenal, I'm switching to Viper to the weight for sure. I'm looking forward in trying the Viper Ultimate now, which should be the sweet spot between having a wireless mouse that doesn't feel heavy.
Being a right handed gamer, I do wish the mouse is made more ergonomically for right handed use but hey, this is an ambidextrous mouse and Razer has to cater for everyone. I disabled the side buttons on the other side as I accidentally hit one of them once in game (and did an emote action in the frantic of a battle, oops).
I'm actually scared now. Scared whenever I have to use and review a mouse heavier than the Viper. I'm sure I'll miss its lightweight design even more.
Razer Viper is available now for AU$134.95 RRP at major retailers around Australia & Razer AU website. You can also grab it from Amazon.
Disclosure: Razer Viper review sample was supplied for reviewing but all opinions are mine and not paid
Razer Viper Review
Summary
Razer Viper is the lightest gaming mouse I've ever used, and it's not just the weight that the mouse is offering. Tracking is awesome with the mouse and it has never failed me in any of my gaming sessions for the past couple of weeks.