Canon EOS M6 Mark II review – Canon launched the Canon EOS M6 Mark II in September this year and it comes with some improvements and design tweaks.
Holding the Canon EOS M6 Mark II is comfortable despite being in a small camera body – thanks to its deep camera grip.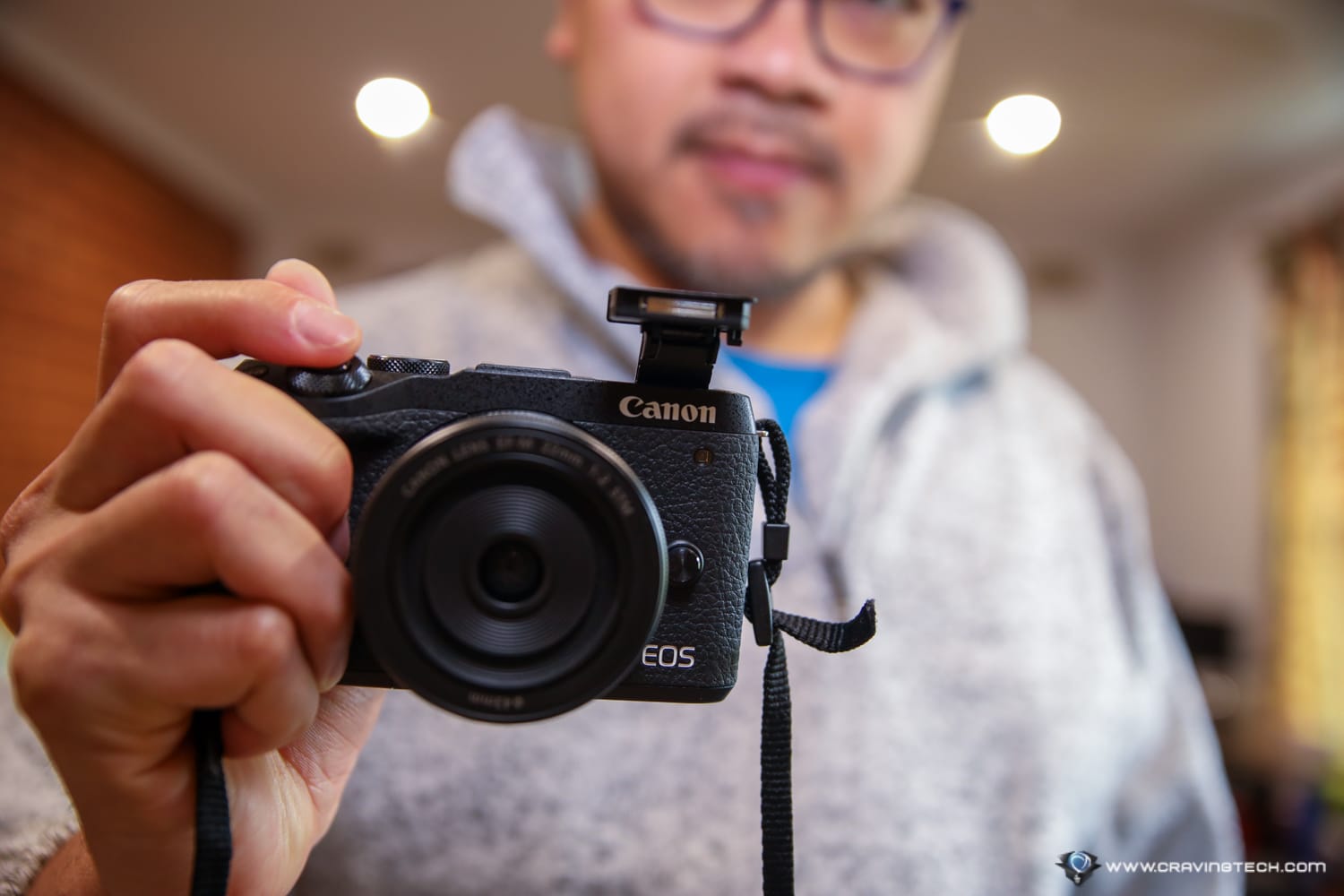 I have an average sized hand and can reach most dial controls and buttons without any problem. Some of the control buttons around the thumb are nicely positioned near the screen.
Weighing only 408 grams (including battery and memory card), the Canon EOS M6 Mark II with attached EF-M lens is lightweight and super portable to bring for any occasion. The supplied camera strap is also comfortable enough to use.
The inclusion of Wi-Fi and Bluetooth helps in syncing photos and videos to smartphones and tablets via the Canon Camera Connect App. The app is available for both Android and iOS.
I love Canon cameras because of its ease-of-use and fast, accurate autofocus. The Canon EOS M6 Mark II excels in these areas.
In fact, the camera automatically focuses on the subjects' eyes and takes great portrait picture of your family or friends. The autofocus is also adjustable by touching and dragging your finger on the LCD screen. I love how Canon brings a dedicated autofocus button that's usually available only on the higher end models.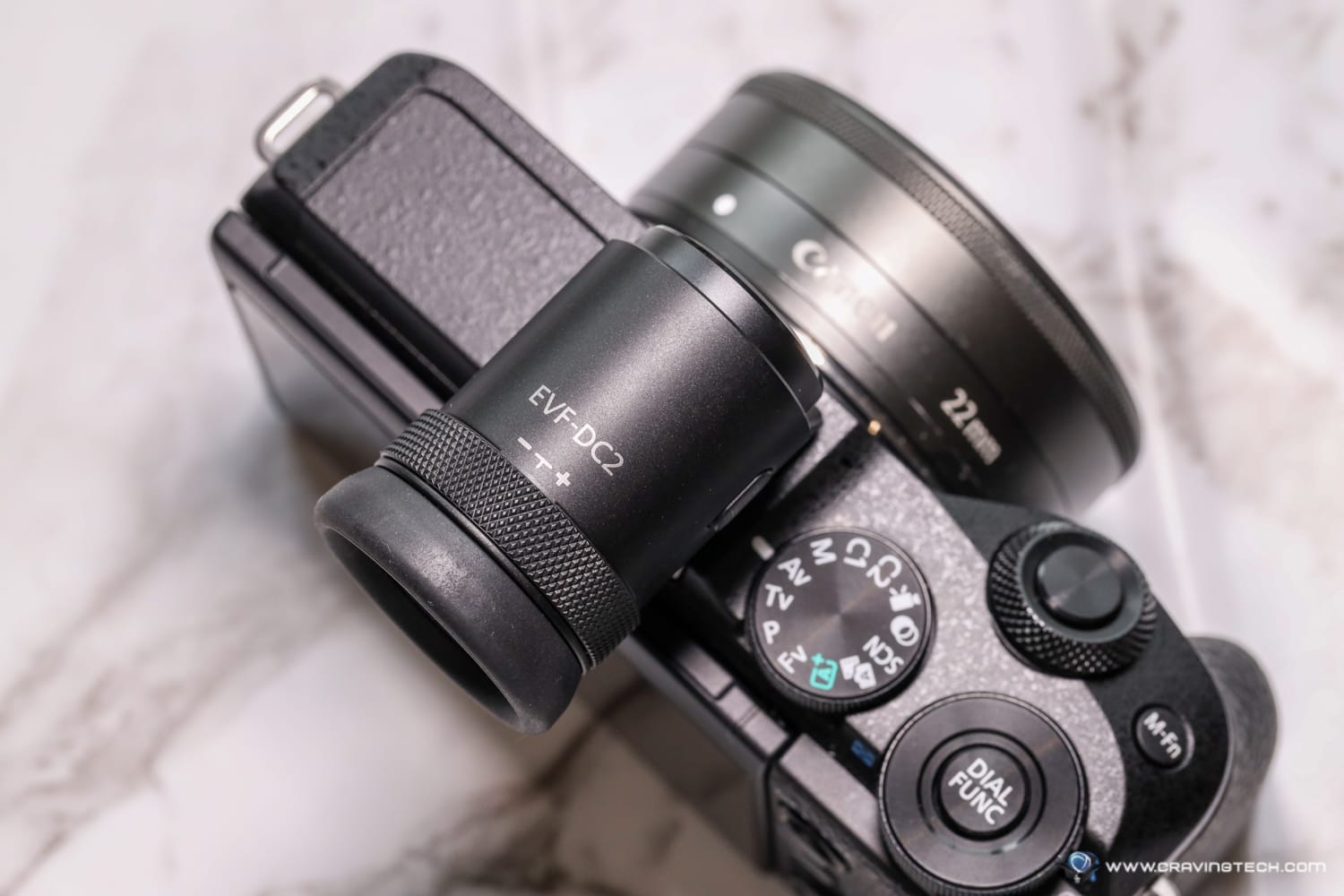 Canon EOS M6 Mark II is a mirrorless camera so the image that appears on the LCD screen is what you'll get after clicking the shutter button. This is similar to what a smartphone camera offers to consumers when taking still pictures. With the addition of 14 fps continuous shooting rate and RAW burst shooting up to 30 fps, taking still action photos is even easier with the EOS M6 Mark II.
If a video recording is preferable to freeze fun memory, recording either in highly detailed 4K video at 30 fps or a slow motion at 120 fps are available in Canon EOS M6 Mark II.
The only downside of slow motion recording with this camera is that you're losing both continuous autofocus during recording and audio. Keep in mind that 4K recording and slow motion capturing require you to use SD cards with a high write speed.
When operating the camera, the LCD on Canon M6 Mark II is bright enough for outdoor use and has a tilting screen mechanism that flips upwards for a quick selfie or casual vlogging.
Canon M6 Mark II comes with a detachable electronic viewfinder, which is perfect to view during sunny outdoors and closer to the way you handle a traditional camera. After using the camera for almost a week, I'd recommend to buy one or two extra batteries to accommodate a whole day of shooting.
The internal flash is also handy to give an extra kick of light and the flash can also be bounced to the ceiling, thanks to its thoughtful design.
Photos taken with Canon EOS M6 Mark II
Canon EOS M6 Mark II Review Conclusion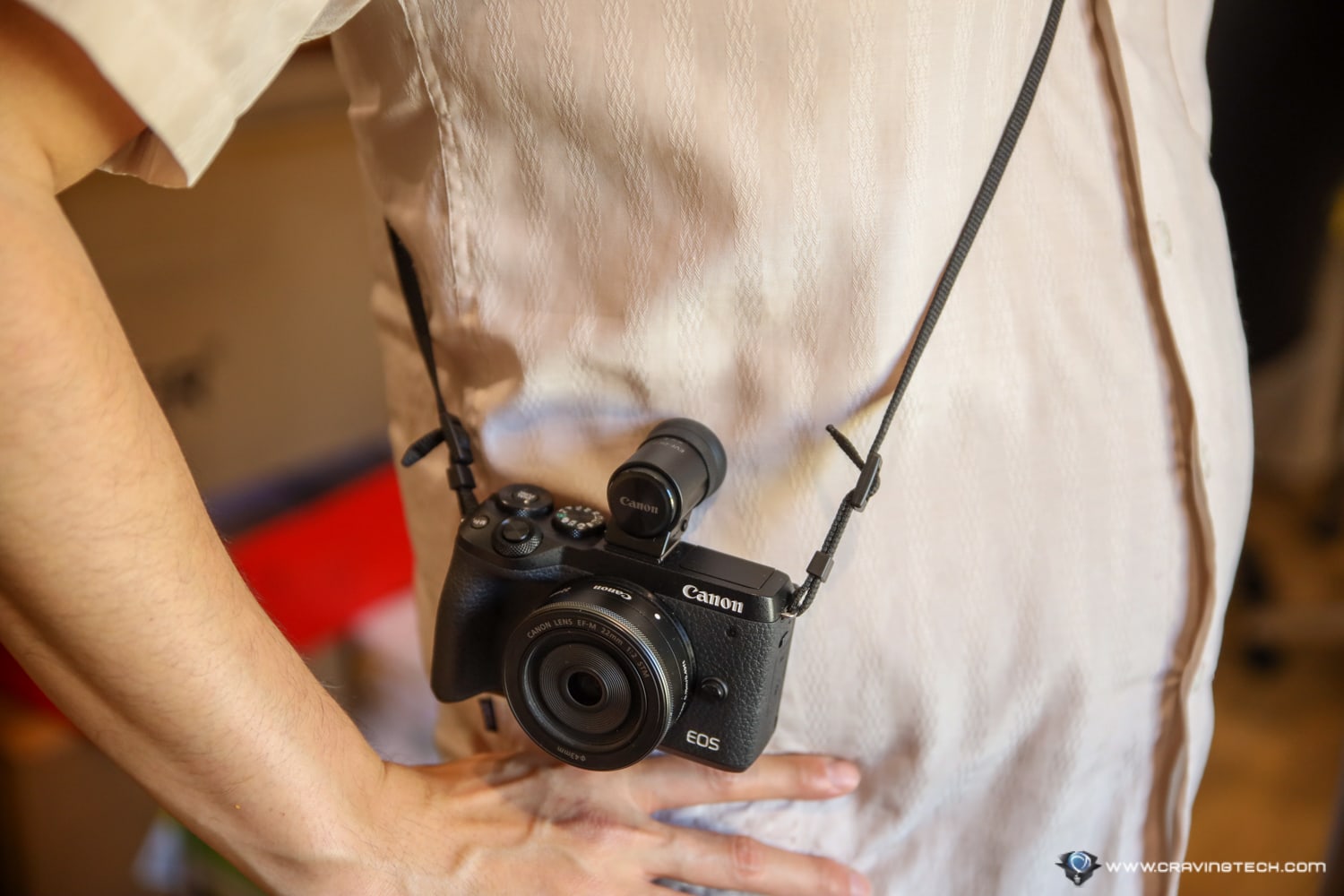 The compact size and lightweight are definitely the selling points of Canon EOS M6 Mark II.
Those who seek to improve their photography skills without the need to step up to a bulkier size, full frame camera and lens will be happy with the Canon EOS M6 Mark II.
Given how compact the EF-M lenses are compared to EF lenses, you will get the portability advantage when you pair a Canon EOS M6 Mark II with an EF-M lens. If you have existing EF lenses, Canon provides an adapter that can be purchased separately to adapt EF lenses to an EF-M camera body.
Canon EOS M6 Mark II with EF-M 15-45mm IS STM is sold for AU$1,849 RRP at retailers around Australia, and also at Amazon.