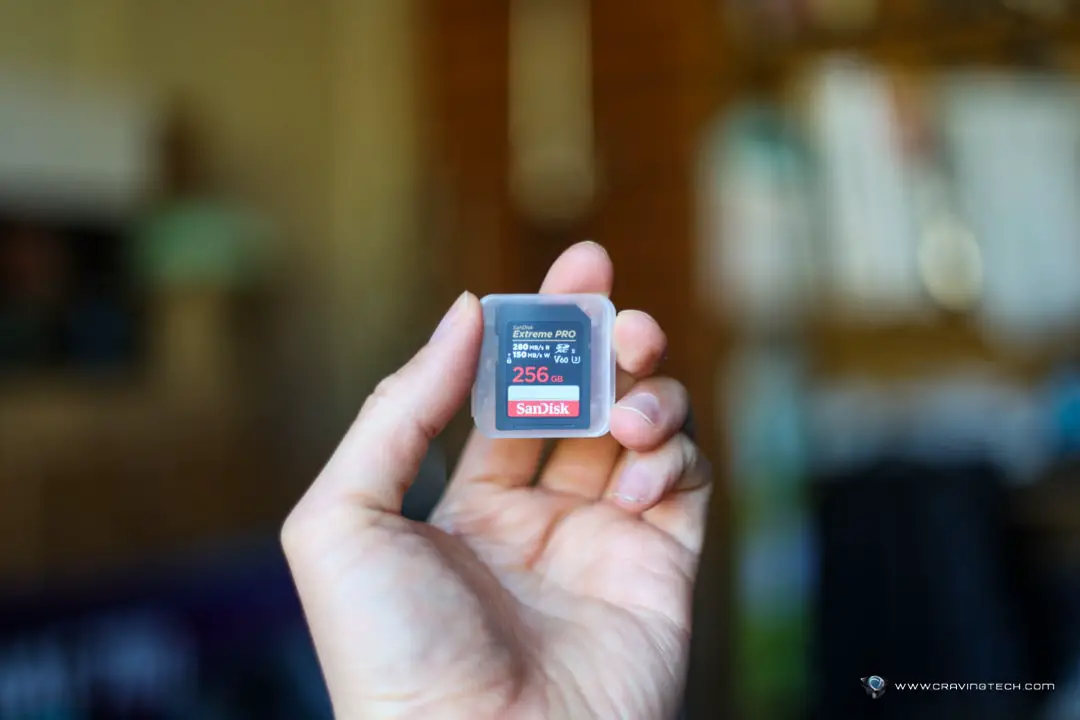 Top Level Performance SD Card for your camera / video camera
In the dynamic realm of content creation, where every moment counts, the tools we use play a pivotal role in shaping our creative outcomes. SanDisk has once again pushed the boundaries of innovation with their latest offering; the SanDisk Extreme PRO SDXC UHS-II memory card. This powerful addition to their lineup is engineered to redefine the way we capture, store, and process our digital content.
Elevating Performance, The Perfect Partner for Creatives
The standout feature of this SD card is its exceptional performance capabilities. Boasting shot speeds of up to an impressive 150MB/s and recording at UHS Speed Class 3 (U3) and Video Speed Class 60 rating, it ensures the seamless capture of high-resolution, stutter-free 4K UHD or 6K video. This means you can trust it to keep up with even the most action-packed scenes, ensuring not a single moment is missed.
For stills pictures, Sandisk Extreme Pro SDXC UHS-II card delivers lighting speed for burst stills of richly detailed RAW images for flexible photo edit post acquisition. This SD card surely can keep up.
But it doesn't stop there. Post-capture, the card's lightning-fast transfer speeds of up to 280MB/s expedite your post-production workflow, empowering you to spend more time creating and less time waiting.
Optimised Workflow Efficiency
SanDisk SDXC UHS-II incorporated into this card optimises performance, facilitating swift media offloads. Coupled with the SanDisk Professional PRO-READER Multi Card reader, you can achieve maximum speeds, amplifying your workflow efficiency.
Resilience Beyond Expectations
Durability is a cornerstone of the Sandisk Extreme Pro SDXC card. Designed and rigorously tested to withstand the harshest conditions, it is temperature-proof (between -25 to 85 degrees Celsius), waterproof, shock-proof, and x-ray-proof. This assurance grants the freedom to create without the worry of environmental limitations.
Safety Net for Your Content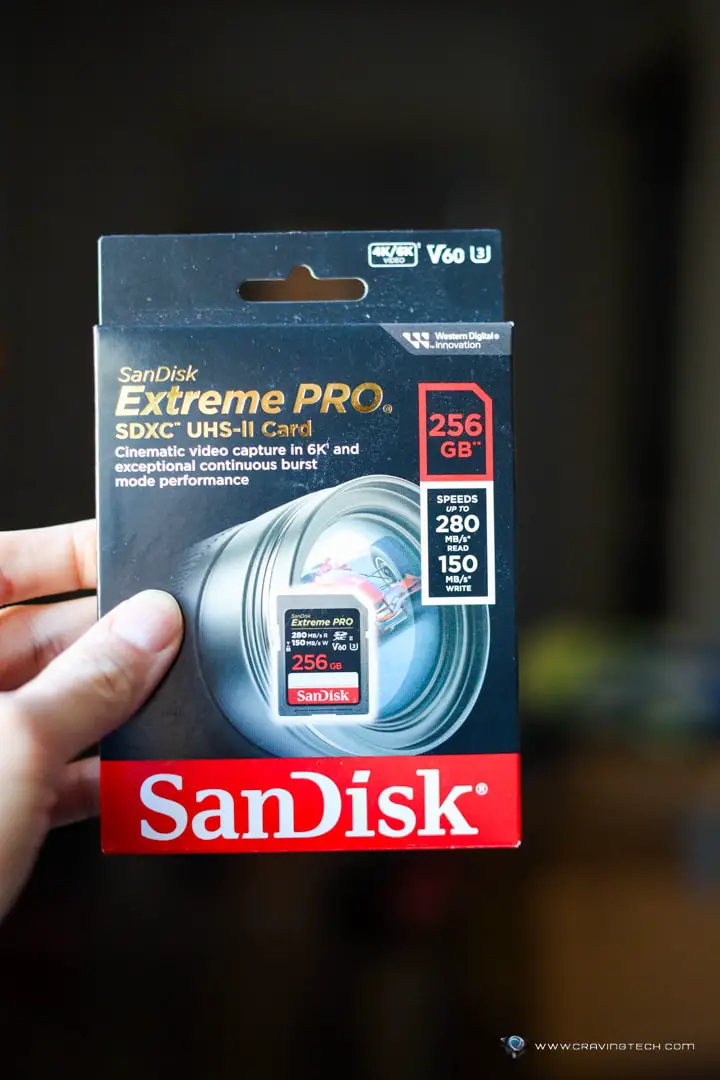 Accidents happen, but with the inclusion of RescuePRO® Deluxe 2-year data recovery software, users can retrieve accidentally deleted images, providing an additional layer of security for your precious content.
In a world where every second counts and every detail matters, the SanDisk Extreme PRO SDXC UHS-II memory card emerges as a game-changer. It seamlessly has extreme speed, reliability, and robustness, catering to the diverse needs of content creators, from enthusiasts to professionals.
Whether you're an avid videographer, a budding photographer, or a seasoned professional, this SD card embodies the ethos of SanDisk's commitment to empowering creativity and efficiency, ensuring that your focus remains solely on what you do best, creating stunning visual or motion content.
The SanDisk Extreme PRO SDXC UHS-II memory card is not just a tool; it's a catalyst that fuels your creative journey, allowing you to push the boundaries of what's possible in the digital realm. Available in camera stores or local electronic stores with 64GB, 128GB, 256GB, 512GB, 1TB variants.