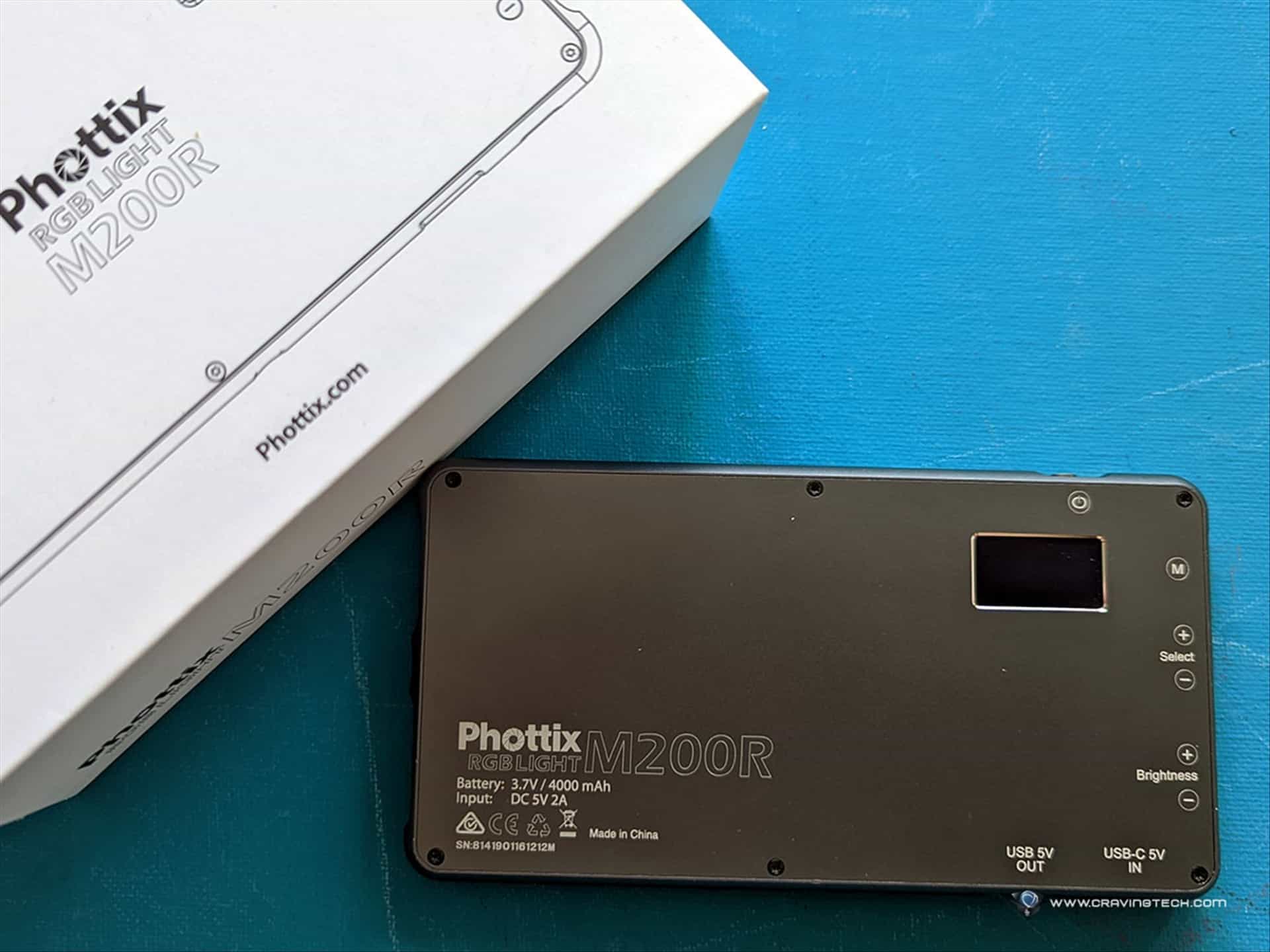 Note: This is a guest post written by Emma Crameri
The Phottix RGB Light M200R is an essential addition to my photography toolkit. The light uses flicker-free LED technology so it's ideal for use with mobile phones and cameras.
The light is great to use when you're trying to take a macro shot (close up) of food at night, or any location where the lights are dim. You can use the light for shotting weddings, interviews, portraits and videos.
The box contains a LED panel unit, USB-C recharge cable, cold shoe adapter, an instruction manual, two helpful RGB colour stickers, a hand strap, felt pouch bag.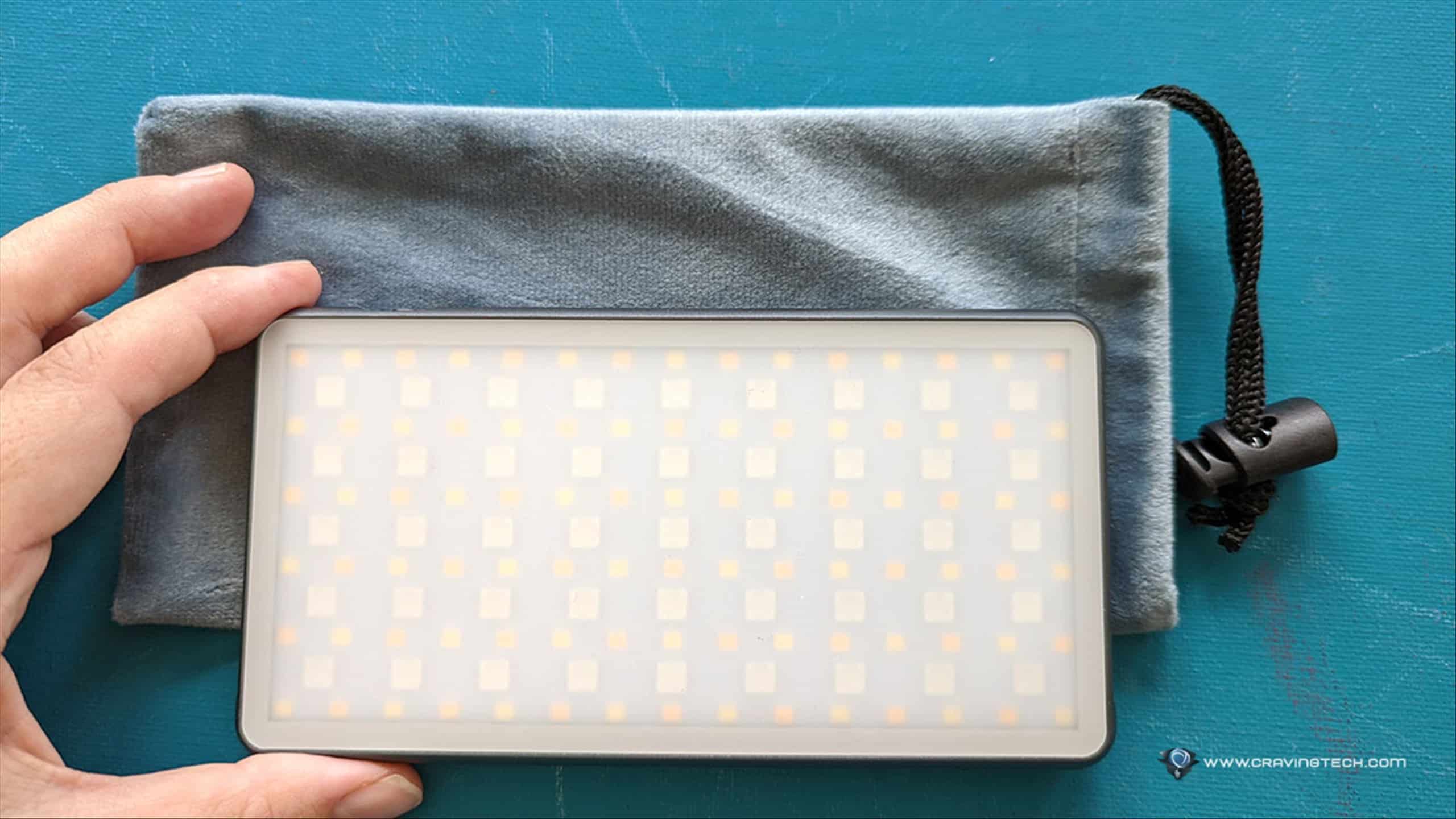 Phottix RGB Light M200R Features:
Long-life, Low-Heat LEDs
Long-Life Built-In 4000mAh Battery
Adjustable Brightness and Colour Temperature
Full 0-360 degrees Colour Hue and Saturation Adjustment
21 Preset Multi-Scene Lighting Effects
Use as a Power Bank to charge other devices
There's an on-off light at the top right corner. When you turn the light on, you'll see your current settings in the display panel including how much battery charge you have left with an estimated time remaining. You can view other settings like mode selected, colour temperature, brightness, colour hue, colour saturation, scenario effect and effect name.
There are 3 modes: CCT, HIS and effect. Use the CCT mode to change the colour temperature and the brightness level – you might be surprised you don't need it to be set very high. The HIS mode lets you swap between Hue and Saturation settings.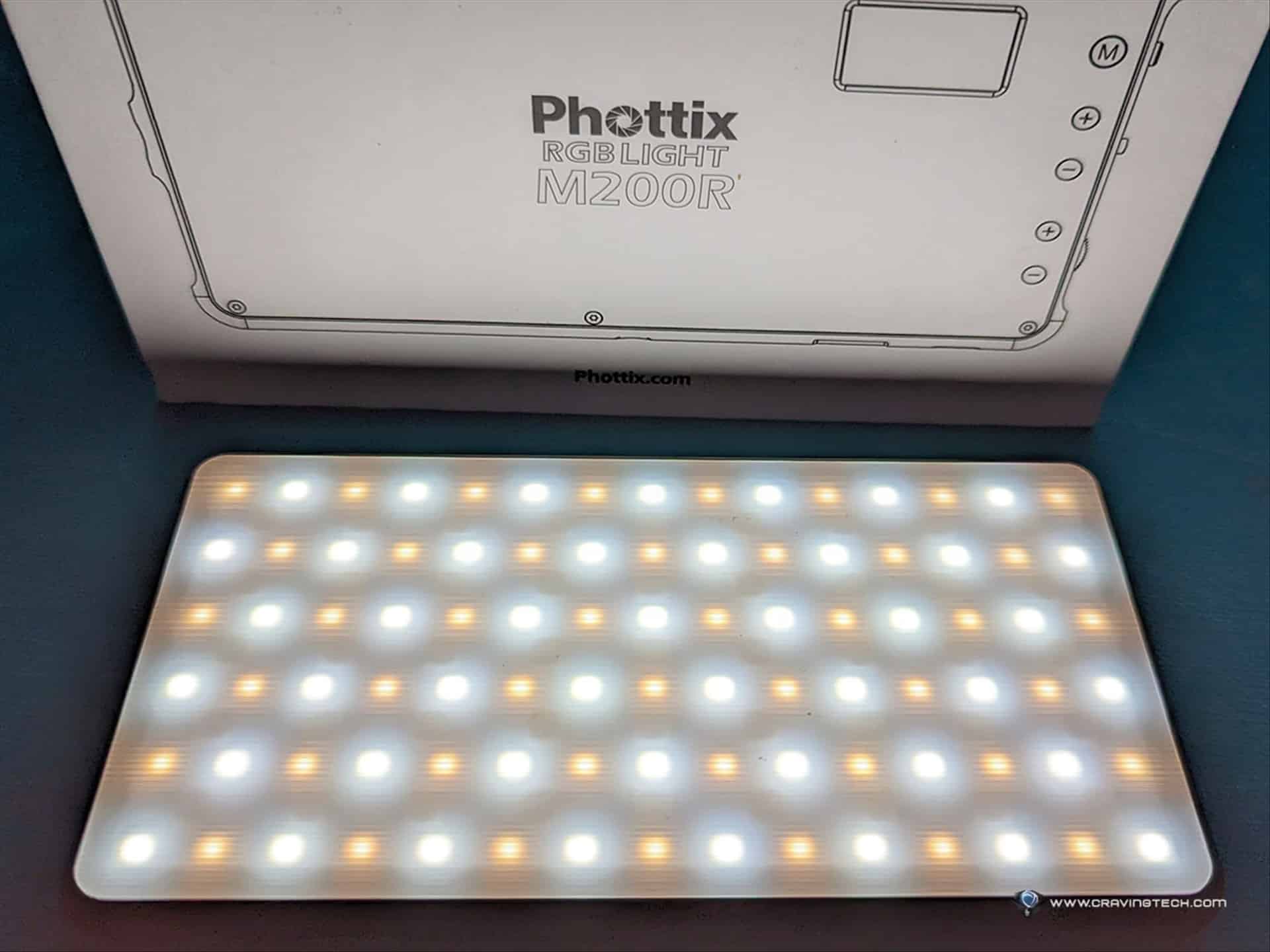 The scenario effects include flash, candle, flame, police, strobe lights, chase, fireworks and club style lighting.
You can attach a tripod on two sides of the light with 1/4 inch threaded mounting lugs.
It's common to use three lights in a triangle formation behind your subject. You could purchase two Phottix lights and place them on tripods with a ring light to create the basic three-point lighting setup
Phottix RGB Light M200R Review
Pros
Lightweight at 200 grams
Scenario effects can be used for parties or pranks
You can charge other devices
Good value for the features
Cons
It's best to learn how to use the light during the day, as we created our own 'red light flashing disco' at an event playing with the settings