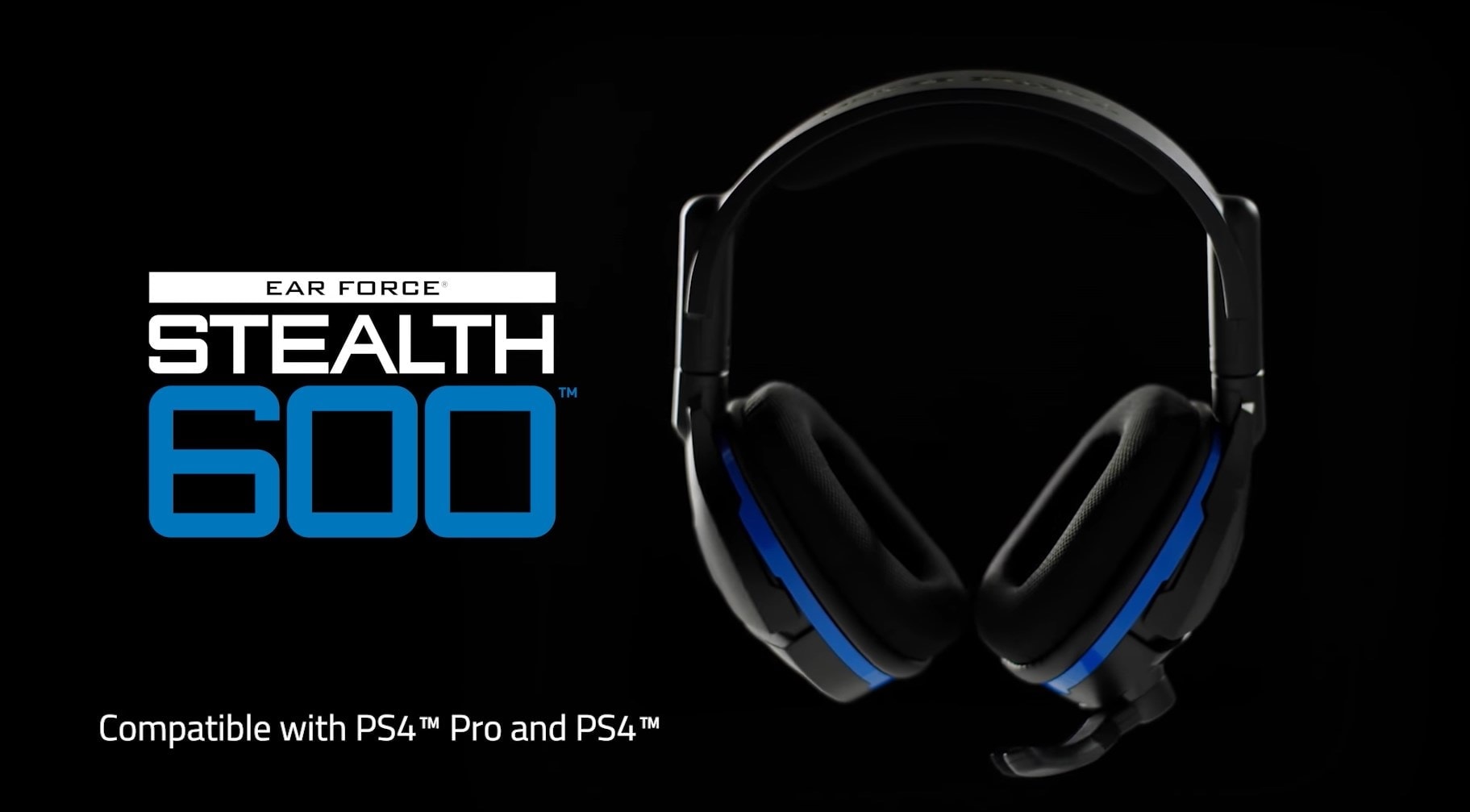 Turtle Beach Stealth 600 Review – A solid and immersive headset, the Stealth 600 delivers quite impressive results for the price. The design is quite standard compared to more premium gaming headsets as the plastic design makes it quite underwhelming.
Despite the plastic shell, the upper side and earpads of the headset actually use delicate thick foam cushion, offering a comfortable fit. Turtle Beach uses a technology called "ProSpecs" to make the headset more comfortable for people wearing glasses like myself and I admit, it is comfortable to wear with both my thick and thin glasses!
Moreover, the headband can easily be adjusted to your liking.
The Stealth 600 is a wireless headset and easy to sync with the PC & PS4 with 15-hours of battery life – more than enough for a few gaming sessions. It will also work with Nintendo Switch but wireless compatibility is supported through USB connection while in docked mode only. Chat is only available for games that support in-game chat capability.
Most of the functionalities are located on the left ear pad: volume controls, microphone monitoring, power, and audio presets. It can however be quite confusing to remember where they are, and you might accidentally press the wrong button as they are situated literally next to each other.
The volume control itself is quite straightforward and simple. It's easy to control and hands down I have no issue with it. The mic monitoring is a hit and miss, though.
If you are playing a game that requires full concentration and attention like Counter Strike:Global Offensive and Overwatch, this feature can actually be a hindrance to your gameplay. Subtle sounds like computer fans, cooling pads, and the sound of you typing can be heard quite clearly (note that I'm playing on a gaming laptop).
The only time I actually used the mic monitoring was when I tried to adjust my voice volume down because I have a tendency to be loud and can't hear myself.
Above the power button, you can activate the surround sound mode, along with audio presets where you can access four different audio EQ presets such as Bass Boost, Signature Sound, Bass and Treble Boost, and Vocal Boost.
Pressing the power button twice will toggle the superhuman hearing mode. For a gamer such as as myself who plays mostly first person shooting games like Counter Strike:Global Offensive, Overwatch, and Apex Legend, the Stealth 600's superhuman mode is like a cheat where I could easily pinpoint where the enemies are.
A game like CS:GO where sound plays a huge role, I can easily detect sudden and small movements from enemies like reloading, running, jumping, scoping, weapon switching, and even fire mode switching.
However, there are times where things get too loud on the ear drums. Personally, it is an amazing setting but not really necessary in my opinion. But again, it is a personal preference and you can always turn it off and on to spot the difference. If you need the sound amplification to help you differentiate what's happening on the battlefield, go for it.

The microphone can be flipped out which automatically turns it on. Vice versa, pulls it out, and your voice gets muted. I found it to be efficient and simple to turn your microphone on and off, thanks to this design. However, the microphone is not really adjustable and lacks versatility.
Turtle Beach Stealth 600 Review Conclusion
Overall, with the price of AU$169, Turtle Beach Stealth 600 is a decent, wireless gaming headset for gamers with glasses. Although its design may look weird at first, it delivers the most important aspects that gamers look for on a gaming headset: comfort and sound quality.
I was testing this on a Windows PC but you can also use it on the PS4/PS4 Pro, and Nintendo Switch.
Thanks to the ProSpecs™ Glasses Relief System which features dual-foam ear-cushions, wearing the headset with glasses is comfortable. There is a softer foam area where your glasses sit on, alleviating pressure out of your head. If you have ever used tight gaming headsets that cramp your glasses onto your head skull, you'll appreciate this comfier ear cushion design for sure!
In terms of comfort (especially if you are wearing glasses) and sound quality, there are not many gaming headsets that can perform as good as the Stealth 600.
Disclosure: Turtle Beach Stealth 600 for PS4/PC review sample was supplied for reviewing but all opinions are mine and not paid
Turtle Beach Stealth 600 Review