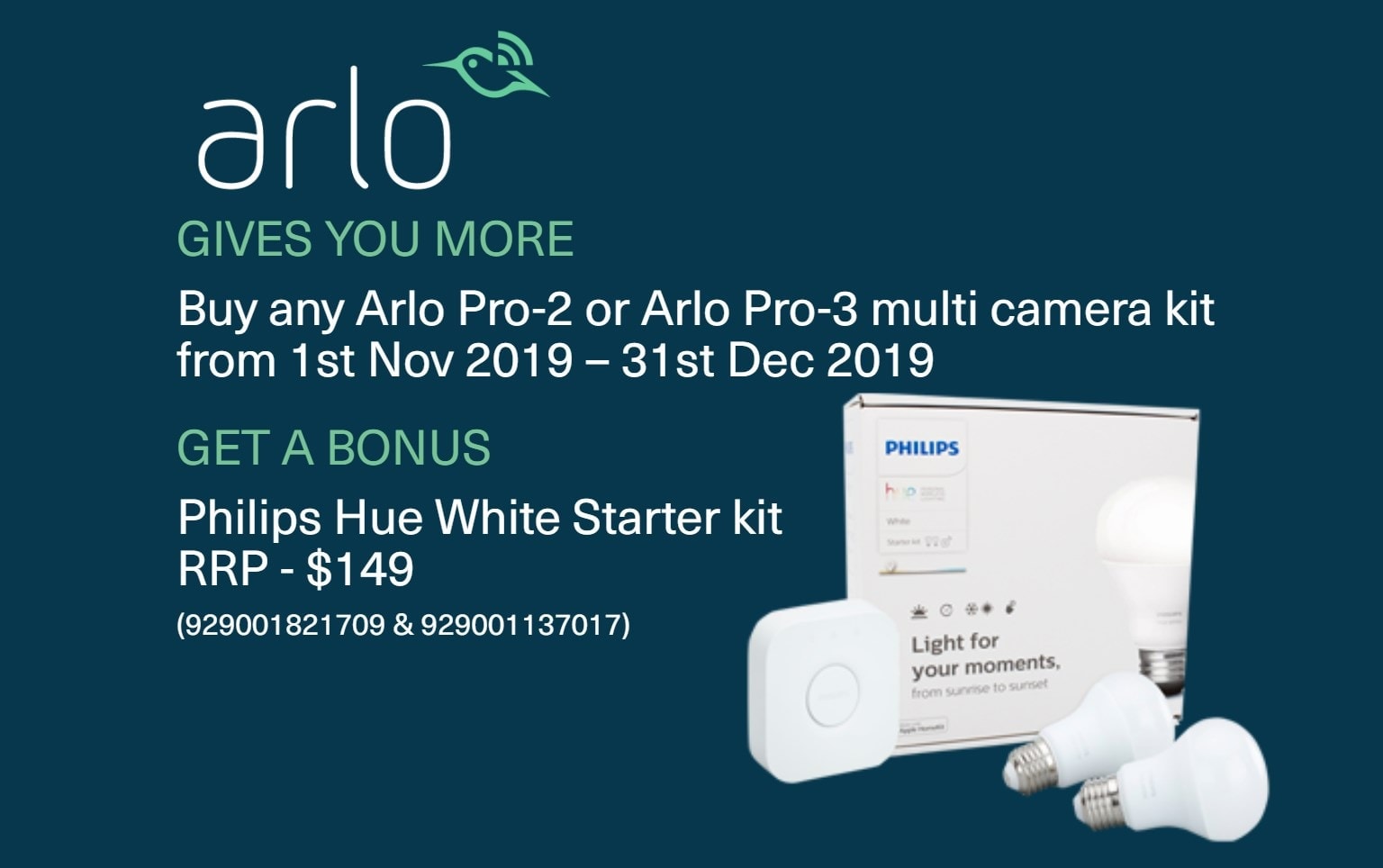 If you are thinking to give your home security a boost, this is the right time.
Arlo Australia has just made an announcement offering a free Philips Hue White Starter Kit if you are purchasing either an Arlo Pro 2 or Arlo Pro 3 from 1 November to 31 December 2019.
Arlo, in case you don't know, specialises in smart home security cameras and we have reviewed a few of them here at Craving Tech. The original Arlo took us by surprise because it was so portable and comes with a great design – which was quite a new concept back then.
The cameras then got better and better with Arlo Q and most recently, the Arlo Ultra which I claimed as the best, wireless security camera you can get at the moment in time. All this thanks to its 4K HDR support and the smart AI features that can cut down false notifications drastically (which I tend to get a lot from curious birds coming to our backyard).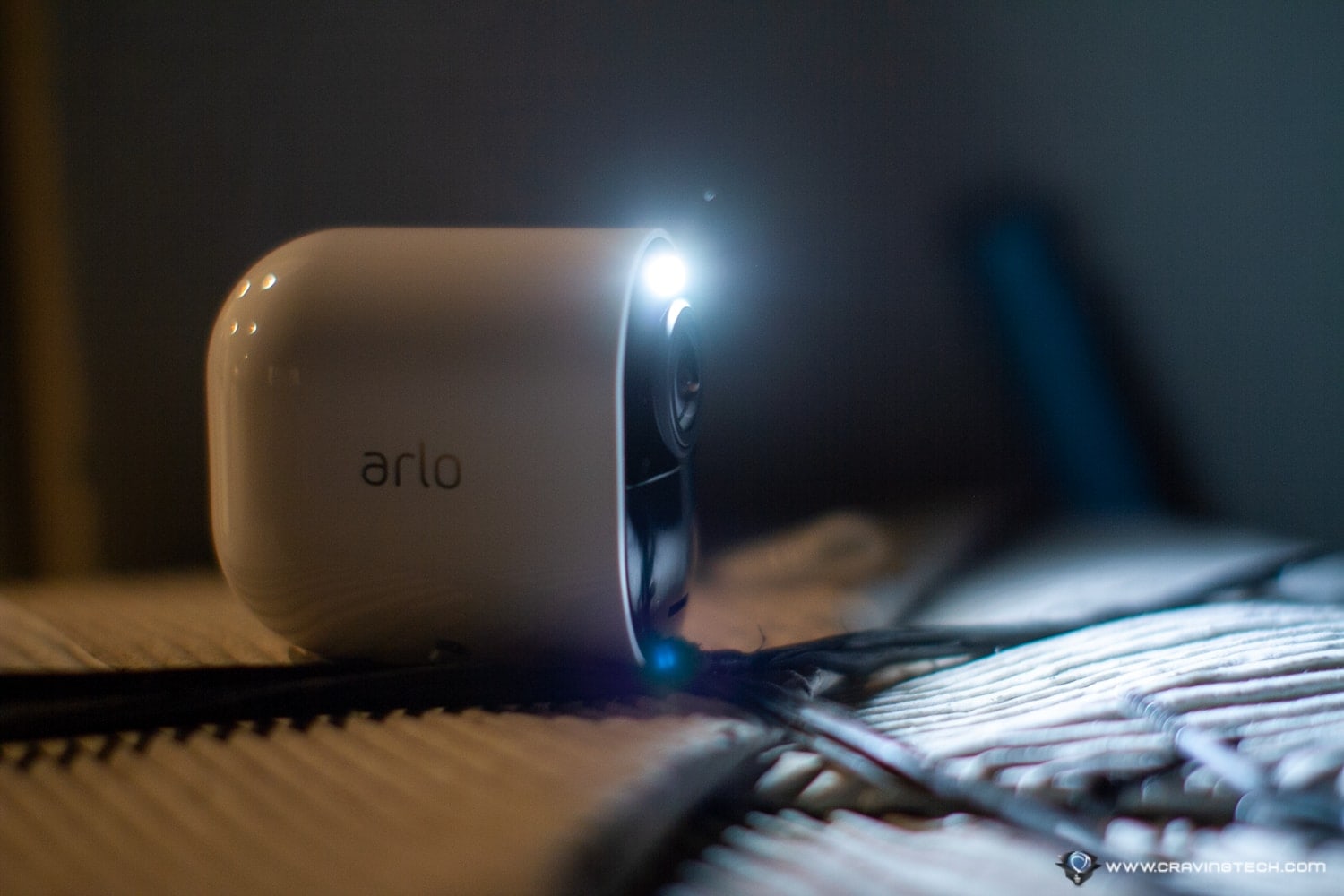 The Arlo Pro 2 and Pro 3 are also great security cameras and a bit easier on the budget. And if you grab one now, you'll also get a free Philips Hue White Starter Kit valued at AU$149. While they are not as cool as the Hue White & Colour bulbs, the white smart bulbs have all the same features apart from having more colour choices.
The eligible Arlo products are listed below:
Eligible Product (Arlo Pro 2 and Pro 3)
Bonus Product
VMS 4230P-100AUS Pro 2 (2 Camera Kit)
 Philips Hue White Starter kit 
VMS 4330P-100AUS Pro 2 (3 Camera Kit)
VMS 4430P-100AUS Pro 2 (4 Camera Kit)
VMS 4530P-100AUS Pro 2 (5 Camera Kit)
VMS 4240P-100AUS Pro 3 (2 Camera Kit)
VMS 4340P-100AUS Pro 3 (3 Camera Kit)
VMS 4440P-100AUS Pro 3 (4 Camera Kit)
To find out more about where to purchase and how to claim the free Philips Hue White Starter Kit, visit the Arlo Redemption page.