NETGEAR Arlo Review – IP security cameras have become affordable these days. Most of them look like regular webcam devices and can even be hooked to your home Wi-Fi for an easy access anywhere online.
However, these cameras often have restricted placements because they need power to run. As a result, you are limited to install them next to a power socket.
Arlo Security Camera from NETGEAR don't have such restrictions and it can even withstand severe weather conditions with temperature ranging from -10 to 50 degree Celsius. You simply pick a spot and Arlo's got you covered (as long as it's within your Wi-Fi range).
NETGEAR Arlo Review – Packaging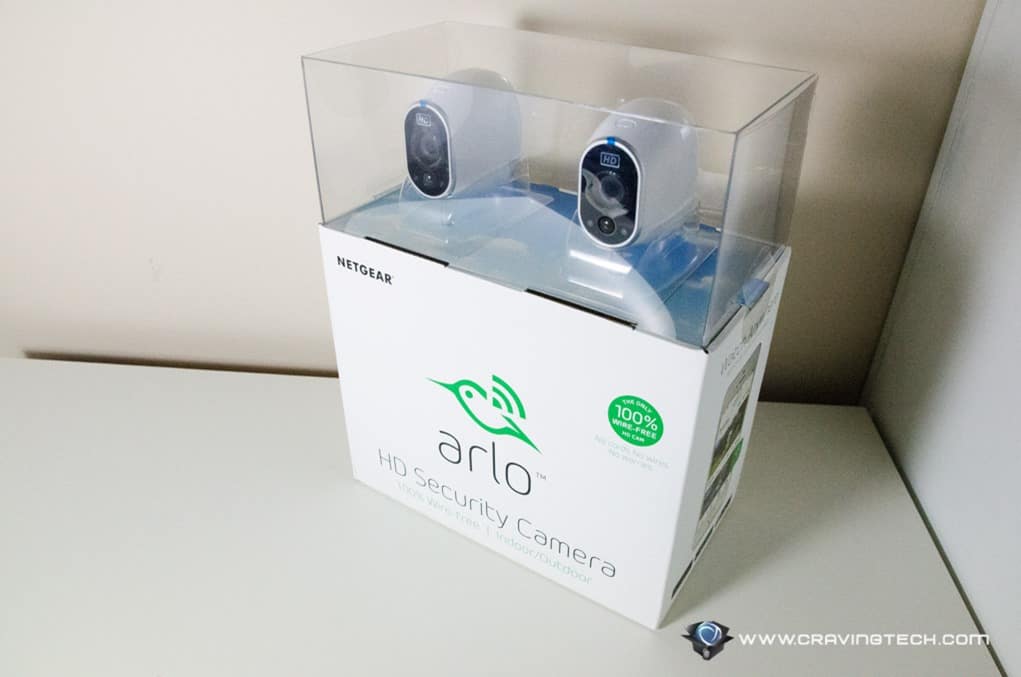 The packaging includes the batteries for Arlo to run on (CR123 batteries) and the tools you need to fit Arlo pretty much anywhere you like, assuming you have a nail and a hammer. If you are not into making holes on the wall, Arlo can also be placed on a desk, or any flat surface. If you have a magnetic surface, Arlo loves that too.
NETGEAR Arlo Review – Setup and Installation
The setup is pretty straight-forward and the step-by-step instructions are clear. Within just a few minutes, I managed to set and sync 2 Arlo cameras up.
I actually set Arlo up in our church to test and review, covering both the main and rear entrances. It's an irony that a thief actually broke into our sound system's store room and stole some valuable items the day before I set Arlo up. Pity.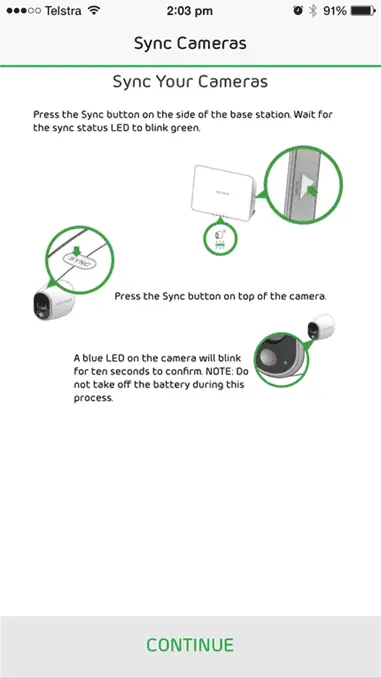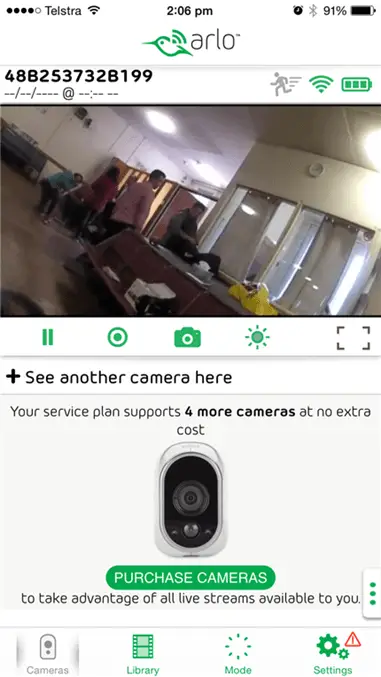 NETGEAR Arlo Review – Design & Features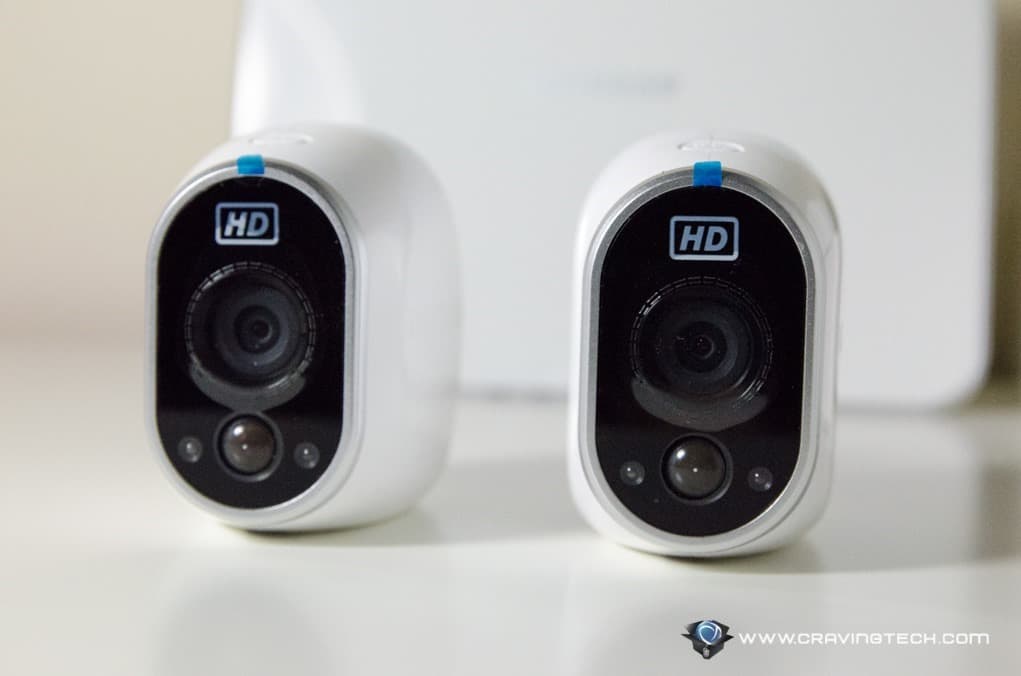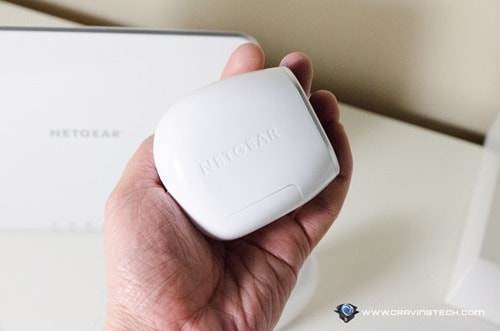 Arlo looks simple and elegant. Most importantly, however, it is compact. Arlo dimensions make it easier to place Arlo in tricky-to-set-up spots and also to hide it away among other items.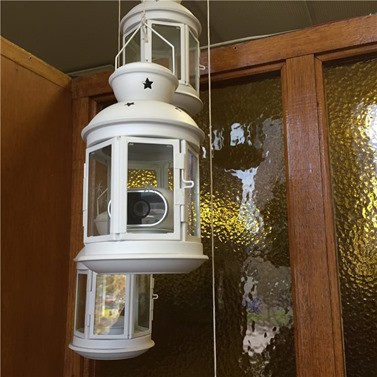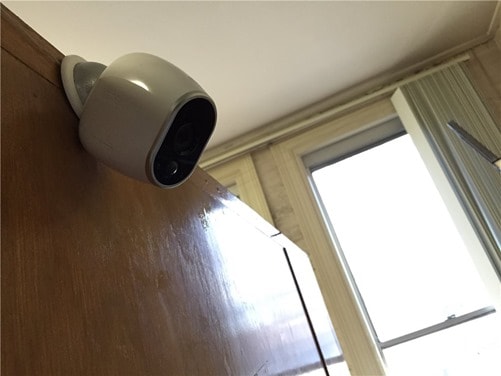 Arlo is cordless so you can move Arlo "dynamically" through the day or week with zero hassle. Going away for a holiday? Move Arlo to cover your entrances. Going to work? Move Arlo next to your little one. And yes, it's perfect as a baby camera too (although you cannot chat through it because Arlo does not have microphones and speakers).
When Arlo detects a motion (you can tweak its sensitivity), it will start recording a clip (for X seconds – depends on how long you want it to record for). Through Arlo's free mobile app (or web access), you can set how long Arlo should record and in what resolution. Arlo can record in HD quality (720p) and even has an auto Night Vision mode. The quality of both videos (in day vs night vision mode) are really good but in my experience, you can notch the quality down to save batteries without losing too much.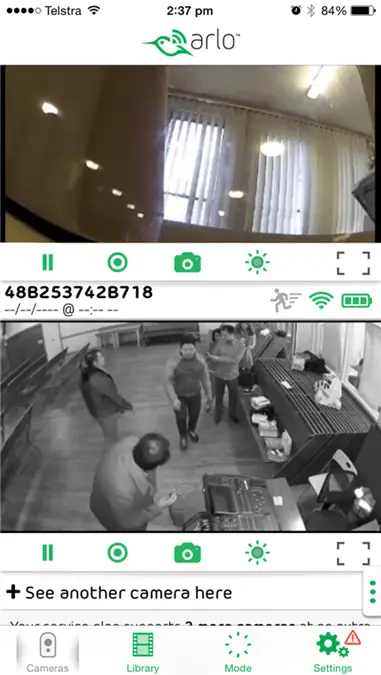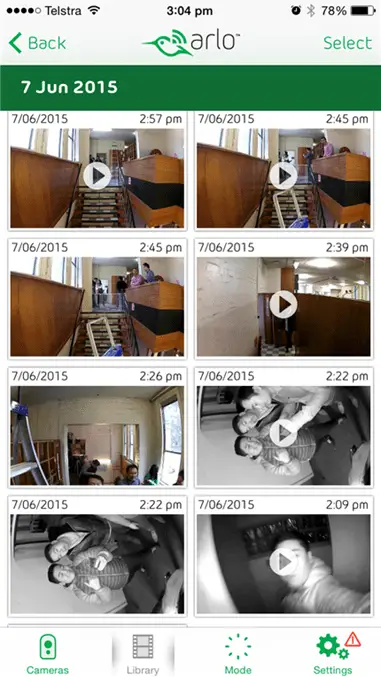 How long you chew the battery depends on how often Arlo has to wake up and record videos. Thankfully, there's an easy scheduling option to set and forget. For example, there is no point in having Arlo monitoring motion when you are still around the property. Scheduling is done by setting the hour on each day that you want Arlo to be on or off.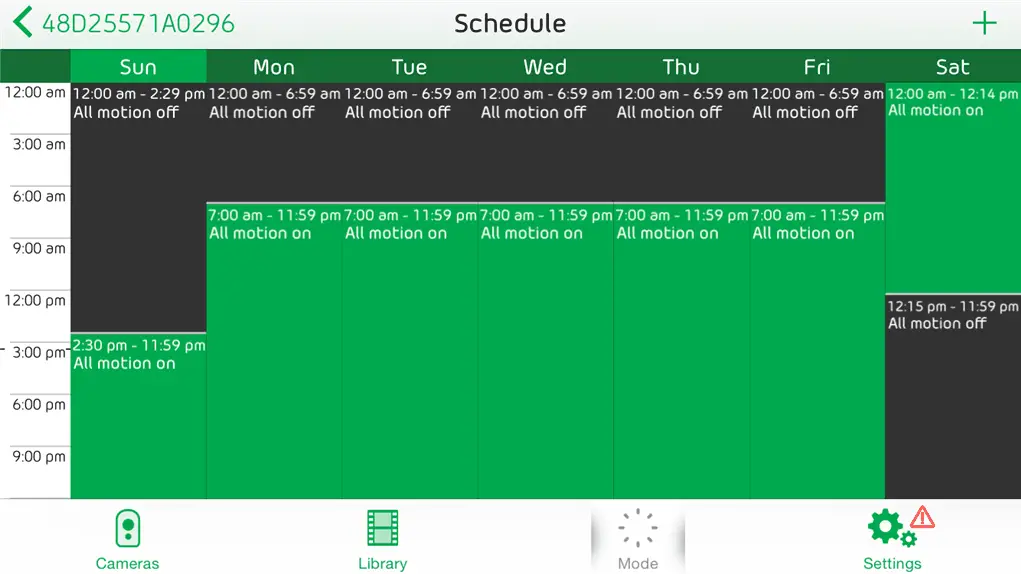 When a motion is detected, you can choose to be sent an email or a push notification to your phone. Depending on how you set Arlo up, you may want to turn these notifications off (in a spot with plenty of motions). The app push notifications have to be switched off from your OS settings though.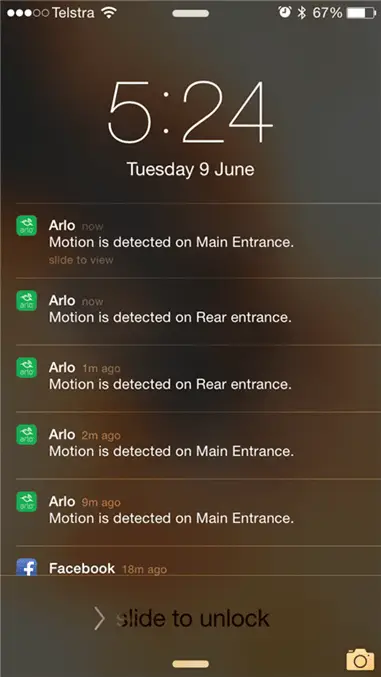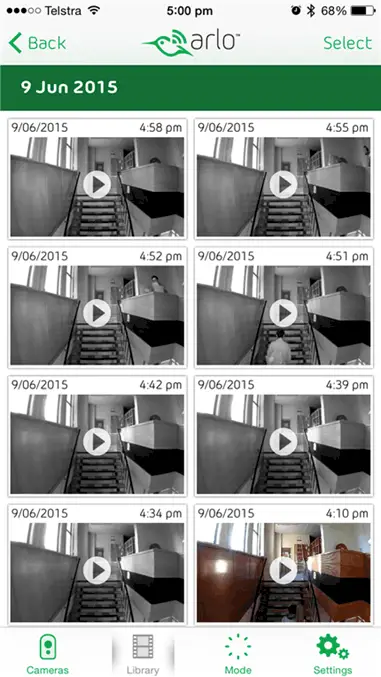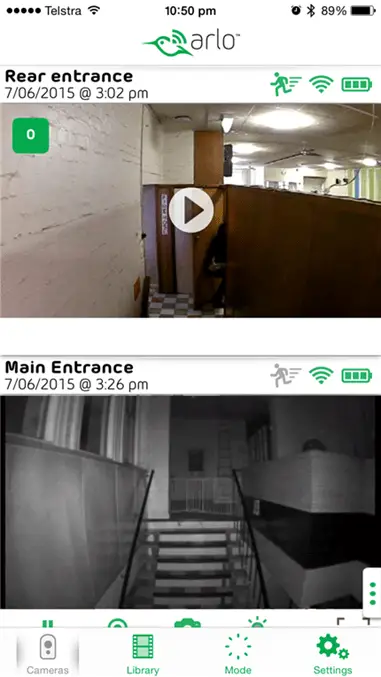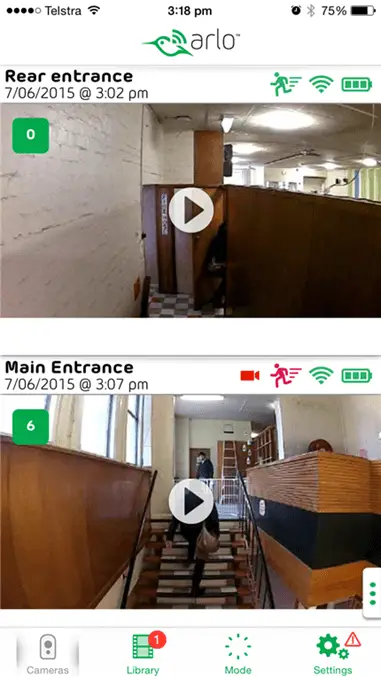 A handy motion detection test is available that lets you tweak the sensitivity to get the right coverage for Arlo to start responding. I wish there is a way to set a region where motion should be detected, but Arlo doesn't have that capability just yet (next version, perhaps?). At any time during the day, you can also login and do a live stream where ever you are with an iOS or Android device.
But wait, where are these videos stored? By setting up a free Arlo account, you can store all recorded clips online (up to 7 days on the free plan). Older videos will automatically be replaced with new ones and you can even get shareable links to the videos it recorded. The videos can also be downloaded, in case you need to keep an evidence for the insurance or any other purposes. Videos can also be played straight from the mobile app.
There are 2 USB ports on Arlo's base stations, but it's unclear what they are for. NETGEAR might be working on a feature where you can store the videos locally on USB drives. Let's wait and see.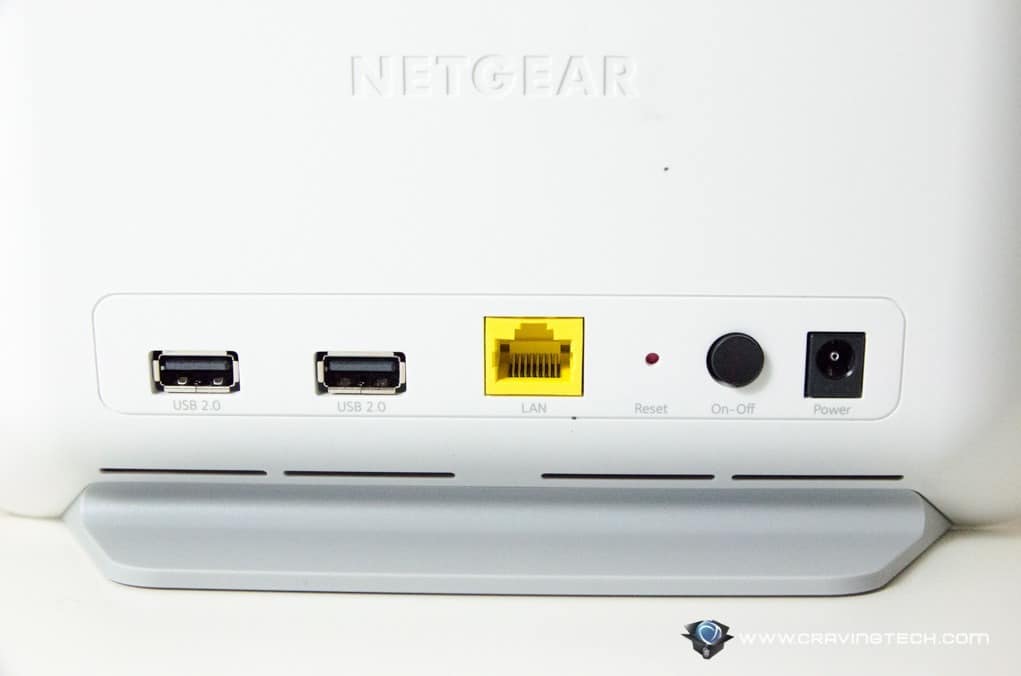 The only thing to worry about is the battery life. I've read that you can get up to 1-3 months of battery out of Arlo, but it depends on numerous settings and events. The included CR123 batteries are not rechargeable and they are not the usual AAAs, so you may need to spend some dollars initially to get a new CR123 charger and rechargeable units.
It's the price you have to pay for having a cordless IP camera, I guess, so you can't change that. If you only set Arlo up to cover your house doors when you are asleep, you should be good for months (since Arlo does not have to wake up frequently and do video recordings).
NETGEAR Arlo Review Conclusion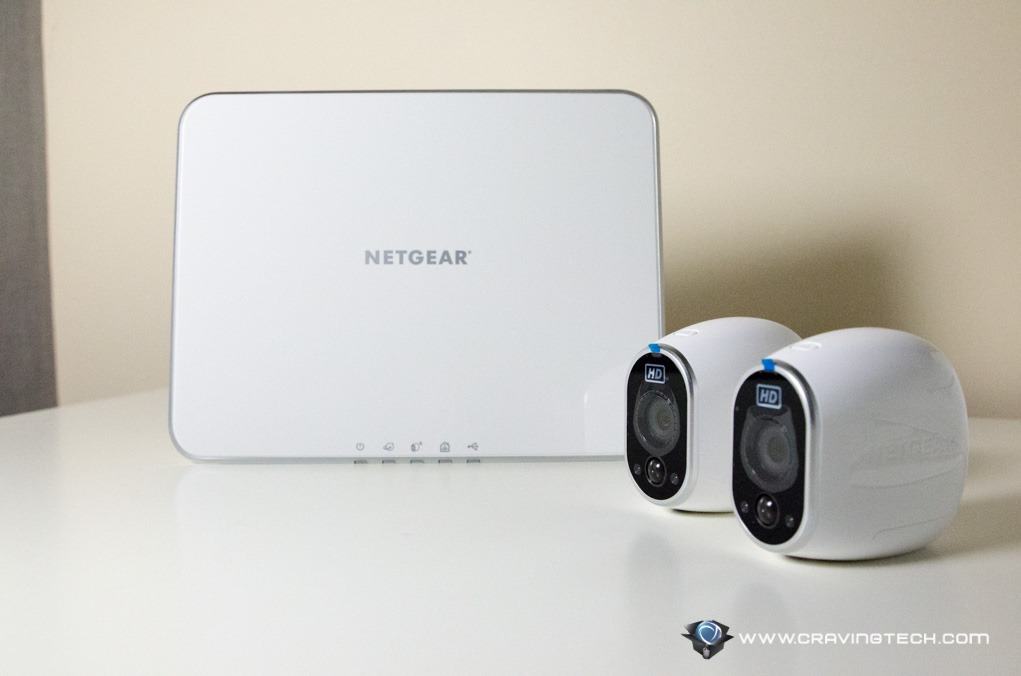 Versatility, Quality, Flexibility, and Smart Capabilities are Arlo best traits as security camera. It can pretty much be placed anywhere you want it to (indoor, outdoor, and even on a tough and narrow spot). Its camera can record high quality videos (720p) day and night, and set it up the way you want it to.
The whole installation is really easy to do and you can even set multiple cameras up at the same time, covering all your entrances and exits. Whenever you feel a need to add an extra camera inside your house or building, you can simply get an extra Arlo unit and add it into an existing set up and configurations within minutes.
For general consumers and a "do it your own" security camera, Arlo is simply the easiest and most fun to set up!
Disclosure: Sample was sponsored for the review but all opinions are mine.
[AMAZONPRODUCTS asin="B00QH0Q8IA"]