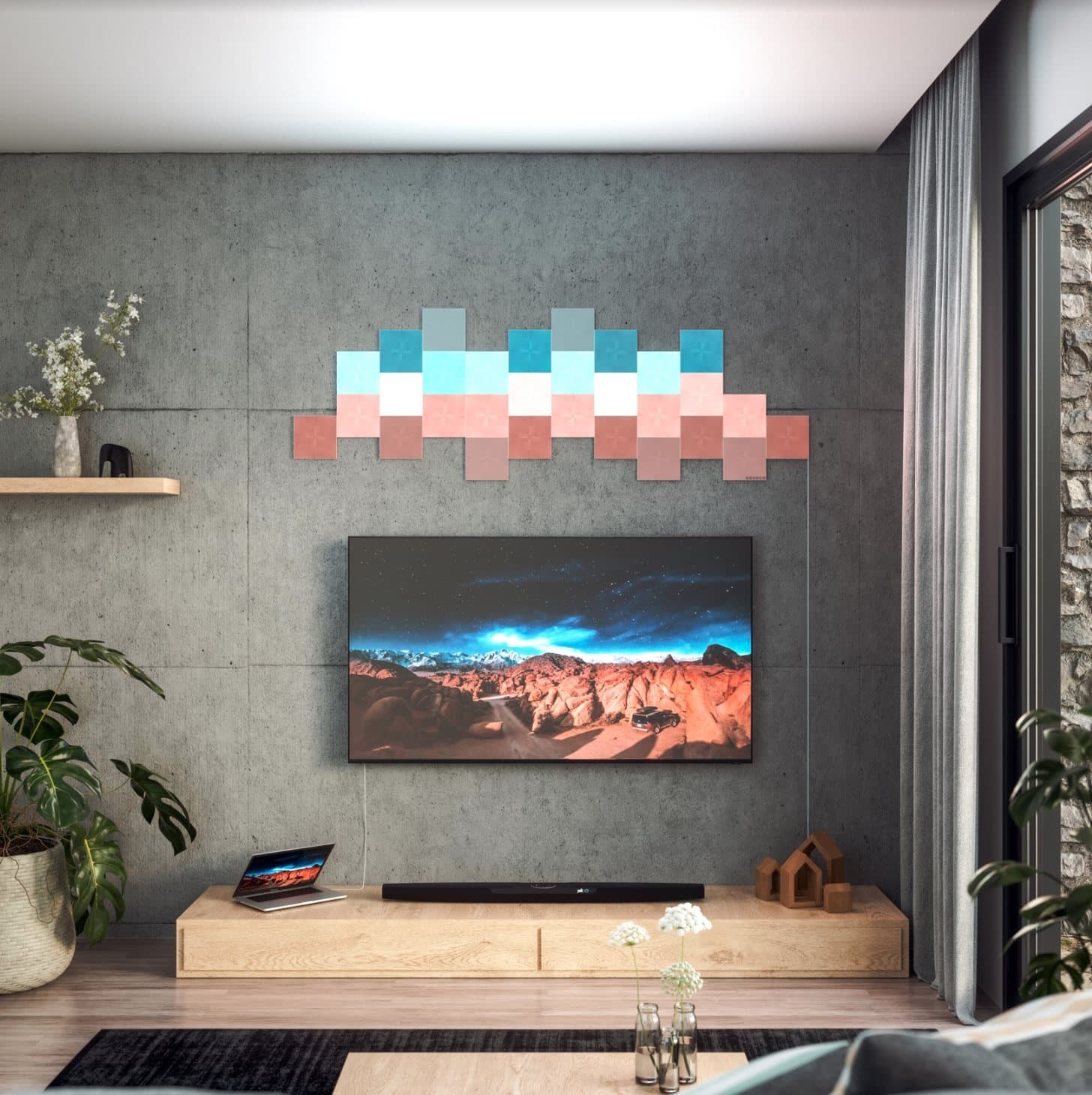 By now, I'm sure you have owned or at least seen those Nanoleaf light panels (most of your favourite YouTubers would have them!). If you haven't, made sure to check our Nanoleaf Canvas review to see what they are and can do.
While they are interesting on their own to enhance the aesthetic of a room, a new update from Nanoleaf brings a huge, exciting feature for all Nanoleaf owners: Screen Mirror!
The Screen Mirror update for your Nanoleaf panels will bring more immersion into your games and movies. From now on, anything that happens on your TV or monitor will be reflected dynamically to your Nanoleaf panels, matching the colours of the current scene.
With a simple setting called "Match", Nanoleaf will match what's happening on the scene and sync the colours back to the panels.
Here is how Nanoleaf Screen Mirror will work:
However, there are also customised settings where you can just do a half screen to tone down the effects or even flip the effects upside down.
Note that this requires a PC to work so if you want these on your TV, you'll have to hook your TV to a PC, sorry peeps. If you are gaming on the PC like I am though, you'll be blown away by the new update and I'm really keen to give it a try!
It's too bad that I've set my Canvas up near the stairs – not knowing that this update might happen in the future. I truly wish I set them up on the walls above my desk!
Screen Mirror is controllable using the new Nanoleaf Desktop App (beta), available on Mac and Windows. Note that Netflix on Mac is not compatible with the Screen Mirror update.
I personally think it will look better if you lots of Nanoleaf panels than just using the starter kit, but it still is cool nevertheless.
I myself use the Lightpack 2 for TV and it already boosts up our movie watching experience. Imagine if you add the Nanoleaf Light Panels or Canvas above the TV!