Razer Viper Ultimate Review – Love the Razer Viper (check out our review) but swear because it's not wireless? Razer hears you.
Razer Viper Ultimate is basically Razer Viper in all its lightweight glory and ambidextrous, except that the mouse is now wireless for the wireless hardcore fans. It is just slightly heavier than the Razer Viper but at only 5 grams weight difference, it is forgivable.
Packaging & Unboxing
Thankfully, Razer includes a charging dock, something that was missing on the Razer Mamba Wireless 2018. The USB cable connects to the charging dock but if you somehow forget to charge your mouse there when it's running low on power, you can unplug the cable and hook it to your Viper Ultimate directly.
This way, you can still use it wired like having the original Razer Viper – well, with an extra 5 grams of weight.
Design & Features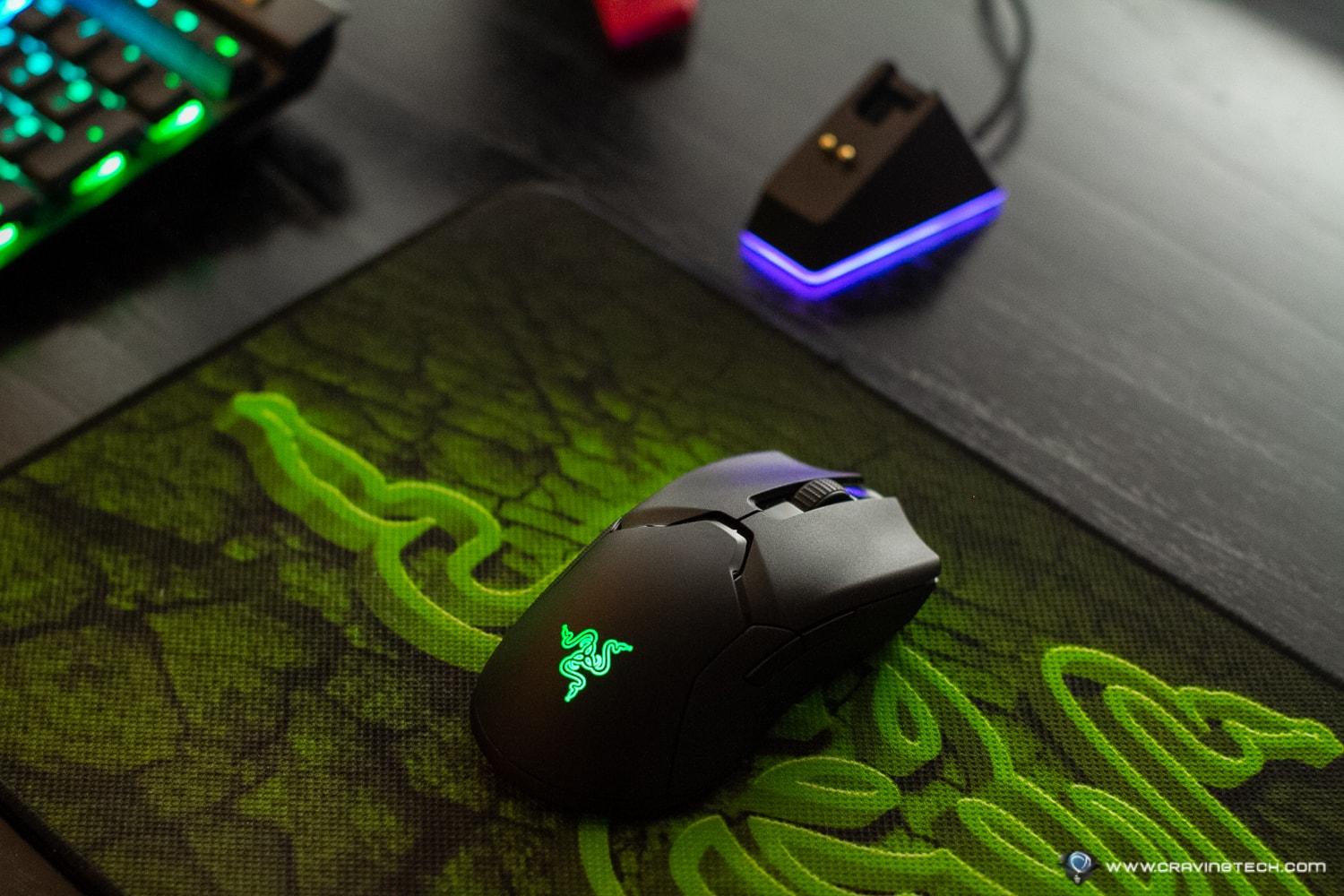 Similar to the Razer Viper, the Viper Ultimate is an ambidextrous mouse (can be used with either hand) with side buttons on both sides. While this caters for all gamers, you may need to disable the buttons on the other side if you press them accidentally too often.
The mouse uses Razer HyperSpeed Wireless technology, which according to Razer, is 25% faster than any other wireless technology available (i.e their tech manages to reduce time taken to send data from the mouse to PC). It also scans available wireless channels frequently to see if there are less cluttered channels to avoid interference, and switches automatically.
Plus, with Razer HyperSpeed Wireless, the mouse actually uses less power. According to Razer, the Viper Ultimate has around 70 hours of battery life, which means days of gaming without having to charge the mouse! I assume this is if you turn the whole lights off, but I haven't properly tested this yet. Still, I could manage a whole week of evening gaming without having to charge the mouse.
For more information, make sure to check Razer HyperSpeed Wireless technology page.
Charging the mouse can simply be done by docking the mouse on the included, sleek charging dock.
Razer Viper Ultimate Review – Gaming Experience
It has the same specifications with the Razer Viper Ultimate: 20,000 DPI Focus+ optical sensor with 99.6% resolution accuracy, up to 650 inches per second (IPS) / 50 G acceleration, and comes with Razer Optical switches.
The funny thing about the Viper Ultimate is that even though it's supposed to be 5 grams heavier than the original Viper, the extra weight is negligible. In fact, it somewhat feels lighter in game and I have to further reduced my mouse sensitivity. It's possible that having a cable on the original Viper actually adds an extra weight (or at least, the feel).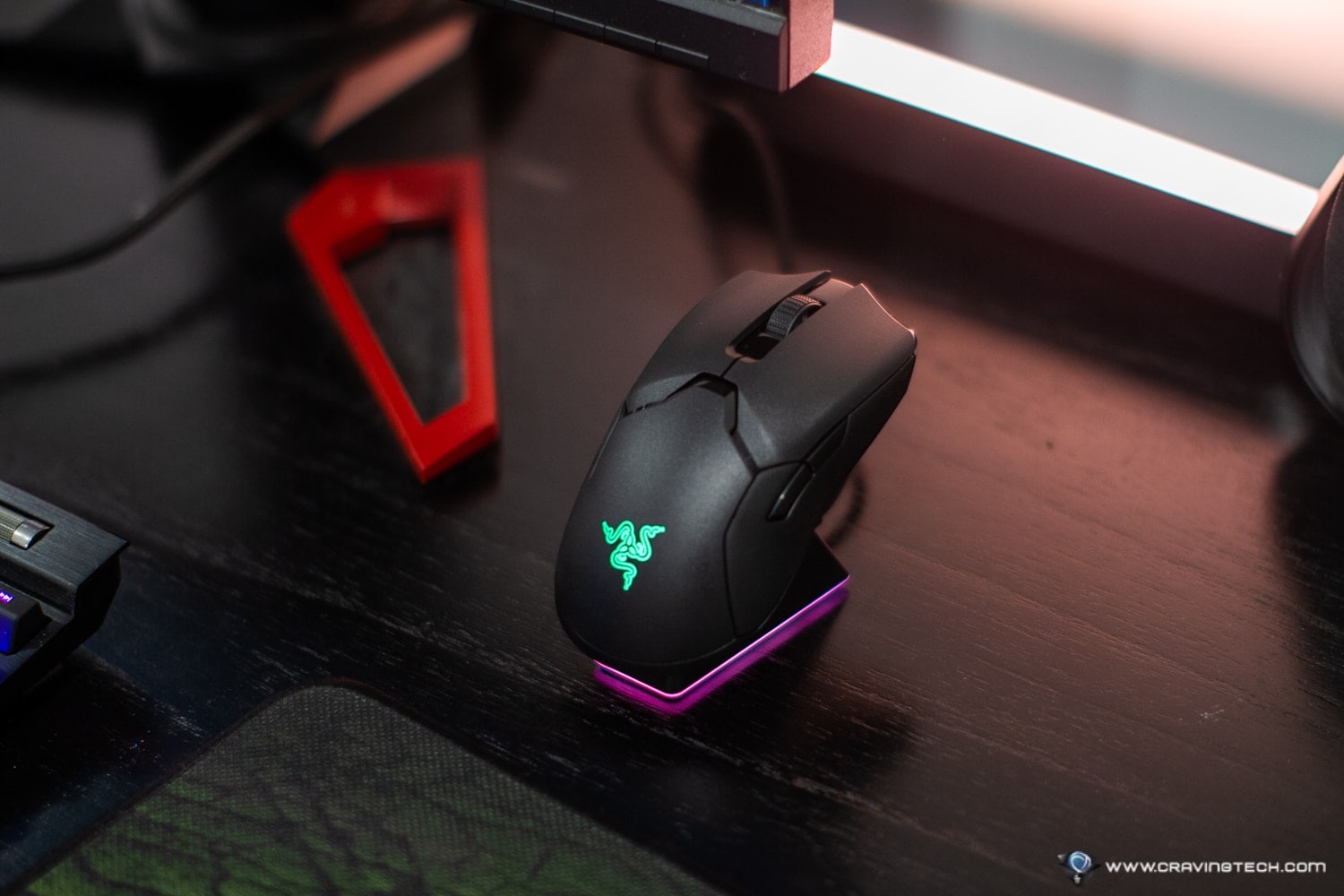 The mouse performance in games is excellent. The tracking is accurate, the sensor is fast and always responsive even when I did lots of flick shots from the left to right as a Zenyatta trying to kill a harassing Tracer. I also play as a McCree in Overwatch quite a lot, a hero that requires aim precision. While it's too bad that I couldn't get a good Play of the Game with McCree to share this time, I'm happy to share this highlight where I flicked my shots a couple of times towards the end of the video to kill the enemy's Doomfist.
Here is a couple more Play of the Game & Highlights in Overwatch while using the Razer Viper Ultimate wireless gaming mouse:
Razer Viper Ultimate Review Conclusion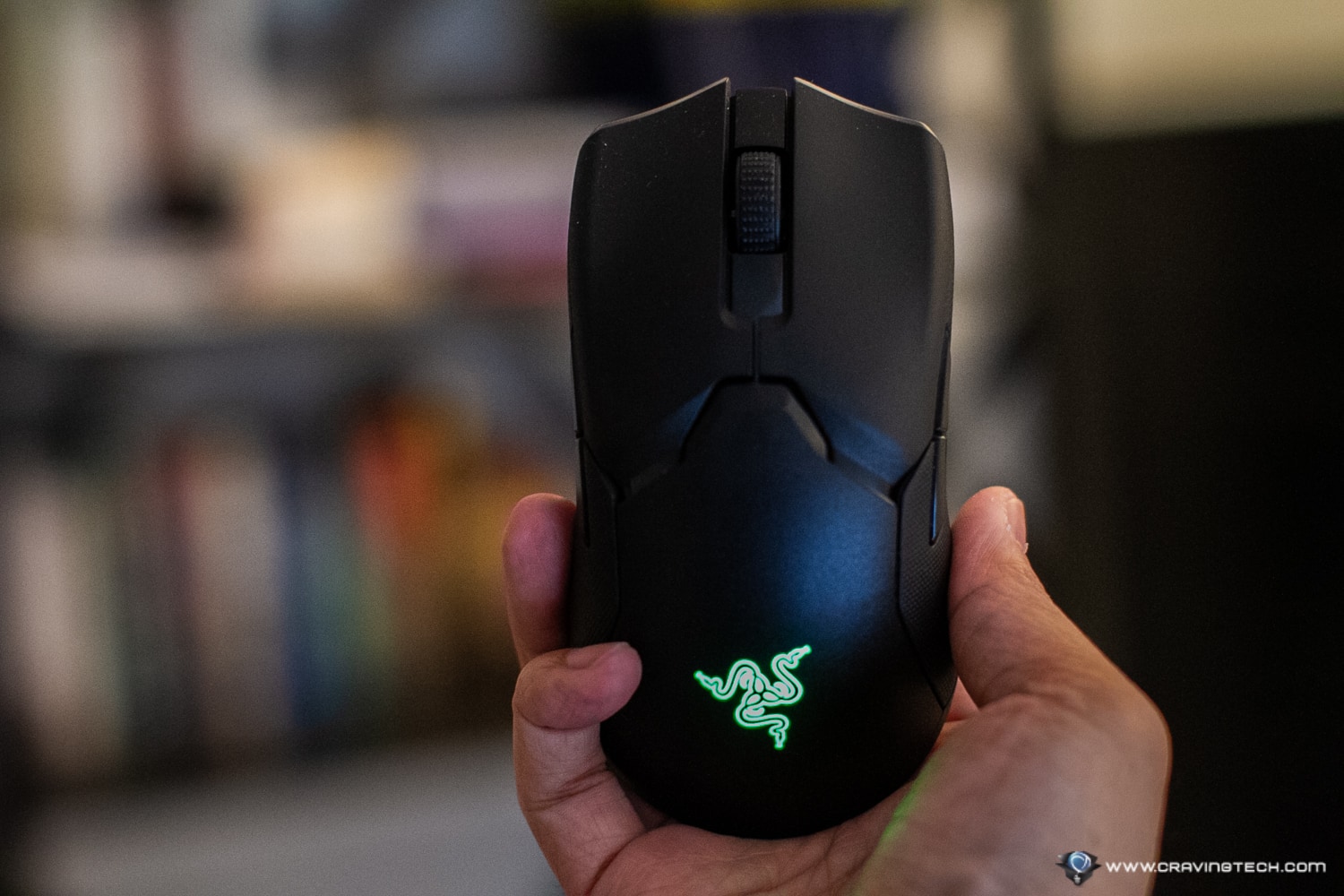 Razer Viper Ultimate wireless gaming mouse is a precise, high performance, lightweight, wireless gaming mouse with 70 hours of battery life for days and days of gaming.
Most wireless gaming mice is heavy. Some are out of balance and just feel bulky to lift off from the mouse pad. But not Razer Viper Ultimate!
Razer Viper Ultimate is a major breakthrough in battery-powered, wireless, gaming mouse. It's very light (74 grams) and performs admirably while using less power – and it even includes on-board memory profiles and Razer Chroma lighting!
Sensor performance is awesome and I don't feel any latency while playing competitively online. I've also never felt any jittery or inconsistencies even while I'm doing flick aims from left to right in a frantic battle.
Razer Viper Ultimate is available now for AU$256.95 RRP at Razer Australia online store, among other retailers around Australia. It's also at Amazon U.S.
Disclosure: Razer Viper Ultimate review sample was supplied for reviewing but all opinions are mine and not paid
Razer Viper Ultimate Review
Summary
Razer Viper Ultimate is a wireless gaming mouse with just a 74 grams of weight. Should make many gamers who like lightweight, wireless mouse happy!
Pros
Very light for a wireless gaming mouse
Up to 70 hours of battery life
Very good sensor performance
Razer Chroma lighting support
Includes a charging dock