Fitbit Charge 4 Review – At first glance, Fitbit's latest device looks a lot like the predecessor, Fitbit Charge 3. But make no mistake because Fitbit Charge 4 now comes with a built-in GPS! It is probably the most wanted feature from Fitbit owners in the past who like to run or cycle, and want to record their activities without having to carry a bulky phone with them. But unless you like the Fitbit Ionic (which has a built-in GPS), you're out of luck in the past.
Will the new built-in GPS feature be a game changer for Fitbit? You bet!
Packaging & Unboxing
Design & Features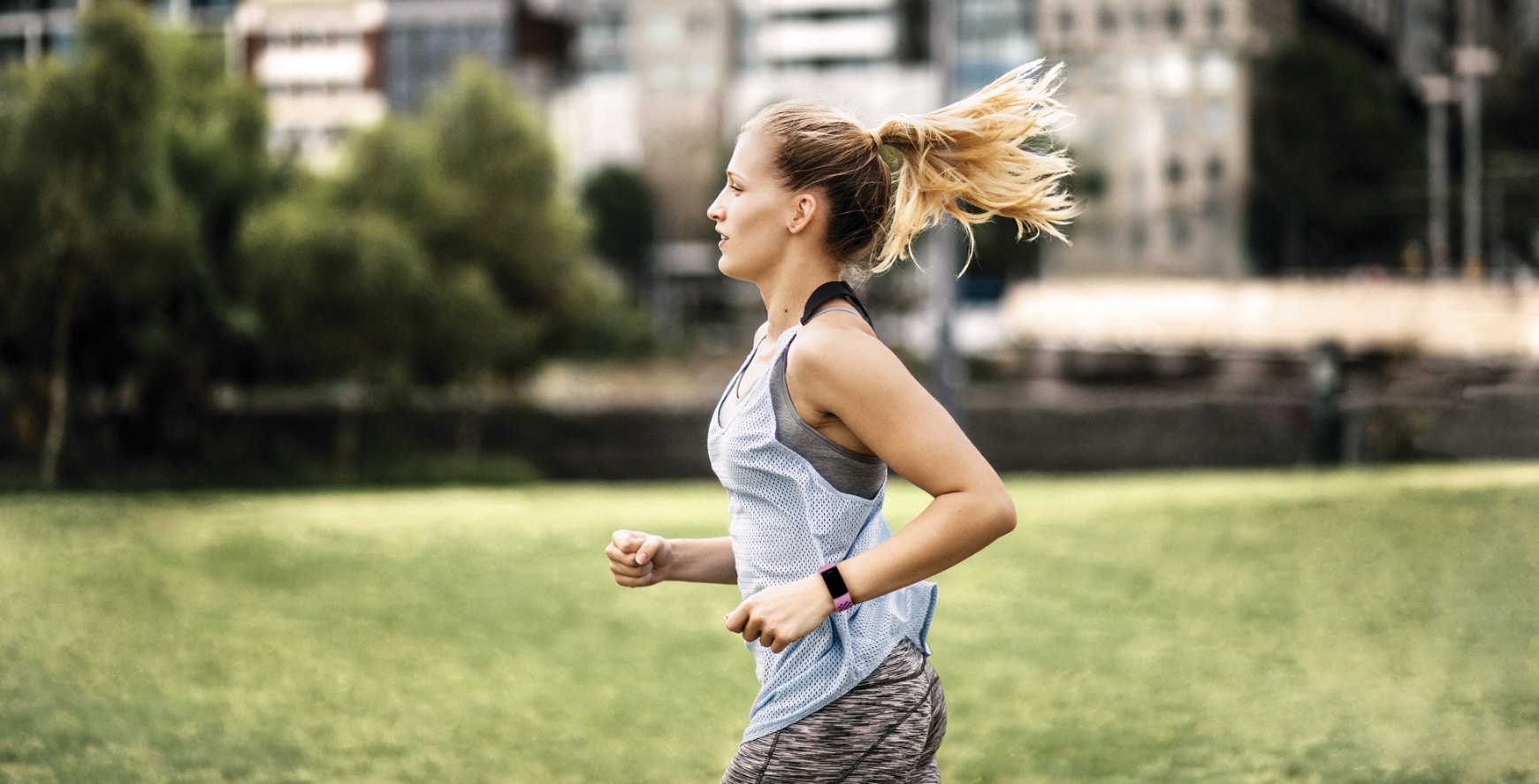 While it may look similar to the previous Fitbit Charge, it is a bit thicker (but unnoticeable) with a different haptic-feedback button feel. It feels awkward when pressing the button for the first few times, but you'll get a hang of it. The display is still black and white (most likely to save battery) but it still is a touchscreen so you can swipe to get to the apps and settings, or check on your phone notifications.
Sure, the screen is not as bright and responsive as the Fitbit Versa 2, but the Charge 4 costs less and you may not even need to go to the "smartwatch-feel" route.
Fitbit Charge 4 is for sure, the Fitbit that we all love. It tracks your activities, daily goals, heart rate, sleep, and more. Fitbit Charge 4 also amazingly supports Fitbit Pay so you can load your credit or debit cards into the Fitbit and just tap to pay. It is a nice feature to have while jogging because you can go for a coffee break or grab a drinking water and just leave your phone + wallet at home.
The highlight of Fitbit Charge 4 is definitely its built-in GPS module which allows you to see your pace and distance without the need of carrying a smartphone with you. It's one of the "must have" features to those who actively do outdoor activities like hiking, running, or cycling. The Charge 4 can auto-detect the exercise you are doing and it does its job quite well. Note that when the GPS is used, it will suck quite a good amount of battery so make sure to charge it up after each outdoor session (or turn the GPS off for specific exercises if you don't need it to track your pace and distance). After you complete a GPS-enabled workout, you can see a GPS-powered heat map in the app to help you visualise the detailed breakdown of your different heart rate zones during the workout.
A friend of mine has been cycling for months and he has been holding off to get his first Fitbit device (due to the lack of GPS module). I'm sure he'd change his mind now!
Charge 4 comes with new Active Zone Minutes that measure the time you spend in each heart rate zone towards your weekly activity goal. When exercising, you will be notified with a buzz when your heart rate has gone into the zone (e.g Cardio & Peak) that you set. Rather than keeping an eye yourself on your heart rate each time, Active Zone Minutes might be the thing that keeps you motivated for the day.
In terms of sleep tracking, Fitbit Charge 4 is definitely on point in measuring my not-so-good sleep score due to us having a newborn. With just 2-4 hours of sleep per session, it's unfortunately something that I cannot change.
There will a "smart wake" alarm feature coming, which can wake you at the optimal time (i.e during light sleep) so you can wake up feeling refreshed. I remember Fitbit had this feature many years ago but for some reason, they seemed to stop having it on their newer devices. But thank God this feature is coming again because it was really great and helpful.
You can control your Spotify from the Charge 4 (like a remote media control), but it requires you to have a Fitbit Premium and this doesn't mean that you can store your music in Charge 4.
Fitbit can now track your blood oxygen saturation level, which is the percentage of your blood that's saturated with, or contains, oxygen. I do have a borderline sleep apnea and it looks like the Charge 4 detected a high variation of EOV (Estimated Oxygen Variation) at some point during my sleep.
To those who don't know that they have a sleep apnea, ideally can be detected early using Fitbit so they can take it further, i.e getting it tested in a sleep clinic and possibly finding a solution. I did this a couple of years ago and had to wear a mouth guard as a result due to my teeth grinding as a result of the minor sleep apnea issue. Wish I found this out sooner though before I lost a few crowns.
Fitbit Charge 4 Review Conclusion
With built-in GPS, heart rate tracking, personalised heart rate zones (which will send you alert when you reach your set zone), active zones minutes, and more, Fitbit Charge 4 is definitely the best Fitbit device for serious athletes or those who really want to push their exercise further.
It's not just those. Fitbit Charge 4 even has Fitbit Pay, a feature that was usually reserved on a more premium Fitbit device, or the Special Edition model. With app notifications (along with calls), you'll never miss those important notifications anymore. You can choose which apps can send you notifications to your Fitbit so you can filter the unnecessary ones.
Fitbit Charge 4 retails for A$249.95, which is A$80 cheaper than the Fitbit Versa 2. It offers every thing that Fitbit has in a more compact tracker design, compared to a smartwatch. It's available at retailers around Australia, Fitbit.com.au, and also Amazon.
Fitbit is also offering free 90 day trial on their Premium service during the COVID-19. Check out the details here.
Disclosure: Fitbit Charge 4 review sample was supplied for reviewing but all opinions are mine and not paid
Fitbit Charge 4 Review
Summary
Fitbit's latest activity tracker now comes with a built-in GPS, a long-awaited feature to athletes and those who want to track their pace and distance while doing outdoor activities. 
Pros
Built-in GPS!
Fitbit Pay!
Has the same comfort and design we all love
First Fitbit device to have Active Zone Minutes 
Great tracking and stats as usual
Cons
Prefer the good, old physical button