Jabra Elite 75t Review – There never is an end to the battle between wireless earbuds out there at the moment. It's a very saturated market but the demand also remains high.
Jabra, in my opinion, has always been offering wireless eardbuds with richer and clearer sound quality for music. And after reviewing a few wireless earbuds recently, I'd say the new Jabra Elite 75t comes on top in terms of fit and sound quality!
Jabra Elite 75t Packaging & Unboxing
Jabra Elite 75t Design & Features
Jabra Elite 75t has a similar design to its predecessor, the Elite 65t. While we haven't reviewed the Elite 65t yet, we did get the Elite Active 65t instead. It seems that the Elite 75t actually has a smaller form compared to the Elite 65t, which makes it more comfortable and fits better in the ears. Oh, and more battery life of course, thanks to Bluetooth 5.0.
I like the design as the earbuds can go deep into my ear canals, yet has the pressure feels well-balanced around the ears due to the design. I've never actually experienced any pain or discomfort while wearing them. The body materials are also soft, and the earbuds do stay in place.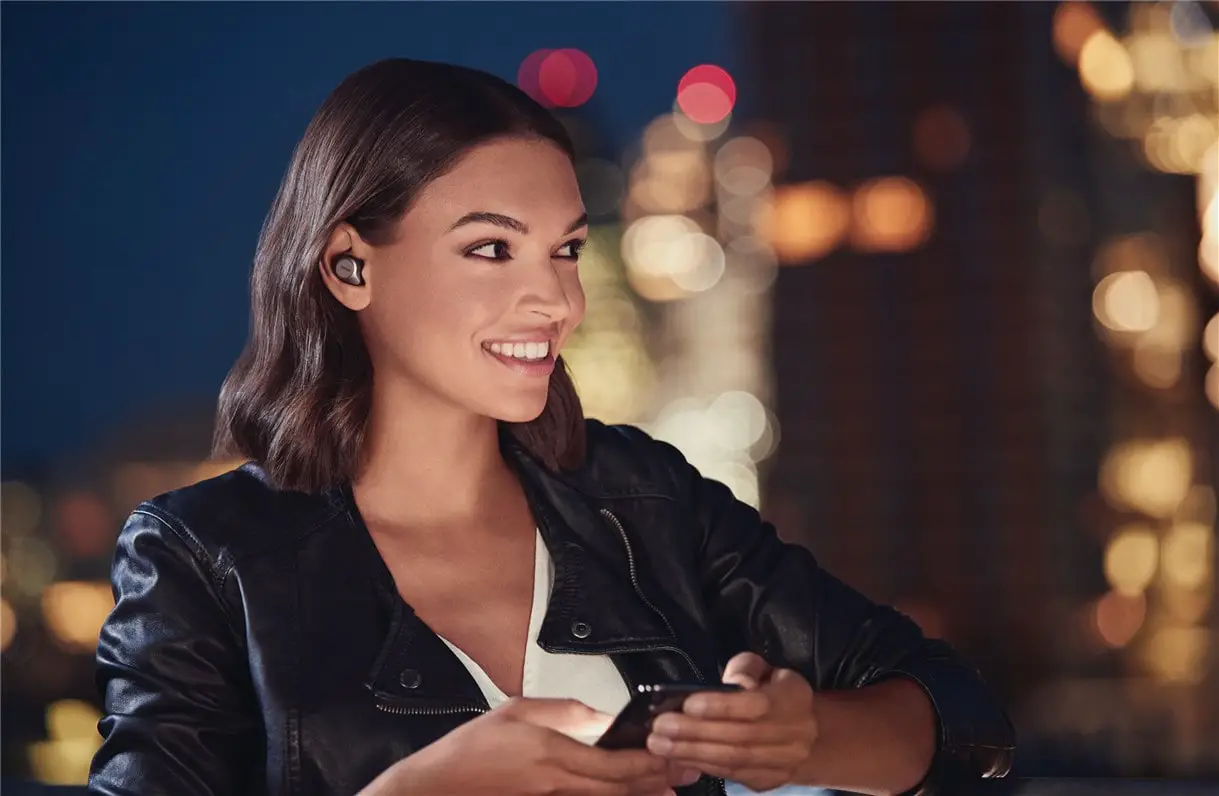 On a few other earbuds I've used and reviewed in the past, I sometimes had the feeling that they might come off (even if they didn't). But the Elite 75t gives a sense of stability and confidence.
If you are the one who likes to make (and receive) calls, you'll be pleased to know that the Jabra Elite 75t is equipped with an enhanced 4-microphone call technology (two in each earbud), which can filter out noise around you even in a noisy and windy environment. It's made for both listening to music and make/receive calls in mind.
I did receive a call on a windy day at some point here in Melbourne, and quite surprised that my caller could hear me quite well – even when I thought she wouldn't.
How about battery life? According to Jabra, the Elite 75t has around 7.5 hours on a single charge. The charging case itself can hold up to 28 hours of battery life and has a USB Type-C (hooray).
I honestly never listen to music for 7.5 hours non-stop so I can't test these claims. I always placed the earbuds straight into the charging case as soon as I took them off my ears.
The charging case itself has an LED to let you know when it's time for you to charge the case. The lid case operation is magnetised, and the earbuds are also held in place through magnetic operations.
The earbuds are also IP55 rated which gives you plenty of protection from water and dust.
You have quick access to your smart voice assistant so you can ask for weather, or do other smart stuffs with just a tap of your finger. Other controls can also be done through different, multiple tap actions so you do have to learn and memorise them. Actions include raising and lowering volume (volume up on the right earbud and volume down on the left earbud,
With the Jabra Sound+ app, you can tweak many settings such as customising the sound equaliser, and also configuring the HearThrough's Jabra technology that allows you to hear your surroundings.
If the app can't detect your Jabra's, it will try to check the last known device's location which is really helpful.
The tight, secure fit of the earbuds means very good noise isolation and if you crank the volume high enough, you'll be able to totally immersed into your music. On the negative side, you'll barely hear your surroundings, including train announcements. As such, I kind of like the HearThrough feature here as I can both listen to music and hear announcements when I need it. I've told my experience about the HearThrough in more detail in my Jabra Elite 85h Active Noise Cancelling headphones review.
The HearThrough experience on the Elite 75t doesn't feel as natural as on the Elite 85h, but I understand this would probably require more power – something that you have to juggle with more compact earbuds.
As expected, the sound coming from the Jabra Elite 75t is quite remarkable. The earbuds never struggle even when I turn the volume up, and can handle a variety of music genre pretty well.
The bass is also deep and has power to it. Thanks to the equaliser, you can also lower the bass (and other channels) as you see fit. For movies watching, it's an awesome experience as the bass gives more immersion to the battle scenes in Netflix' Vikings series. I also like to listen to easy listening songs in the morning while I sleep on the train.
Jabra Elite 75t Review Conclusion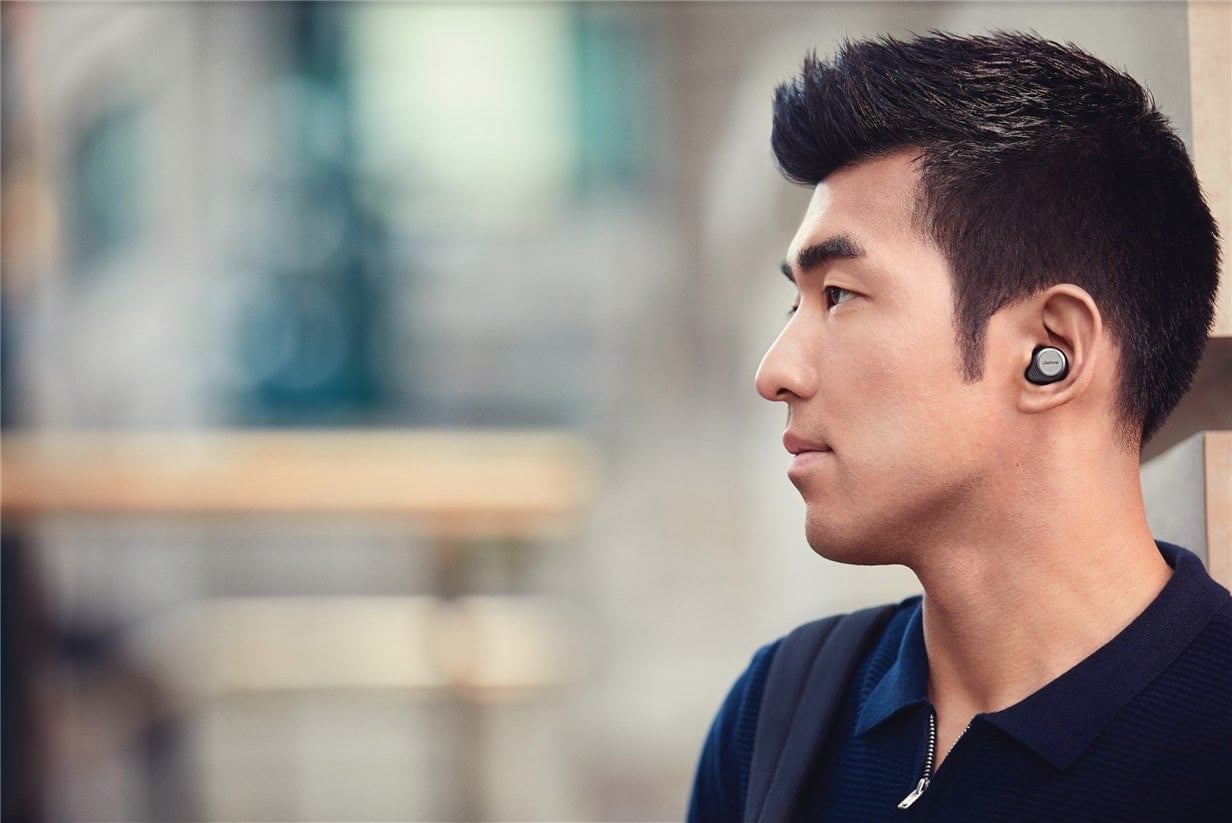 Jabra Elite 75t wireless earbuds come with compact earbuds and charging case, and deliver an amazing experience for music listening and calls. With its passive noise isolation (who needs noise cancelling earphones?), you can get immersed into whatever you are listening on. I even use these to watch movies while commuting daily on the train and almost missed my stop at one point!
However, the Elite 75t also has Jabra's cool technology, HearThrough, that lets you hear your surroundings through their built-in microphones and its sensitivity can be adjusted from the app.
The touch controls are intuitive assuming you remember which tap action does what, but have everything you need (volume controls, trigger your favourite voice assistant, call actions, and more). You'll barely need to touch your phone once you wear these on.
Among the earbuds I have used and reviewed here at Craving Tech, Jabra Elite 75t definitely comes on top for my mobile, music listening needs!
Jabra Elite 75t is available in Titanium Black (available now) and Gold Beige (available in early 2020) and retails for AU$299.
Disclosure: Jabra Elite 75t review sample was supplied for reviewing but all opinions are mine and not paid
Jabra Elite 75t
Summary
Jabra Elite 75t is the best sounding wireless earbuds among the competitions so far