HUAWEI WATCH GT 2 Review – I love my HUAWEI WATCH GT smartwatch because it looks like a real watch than a gadget, or a techie bracelet. People only realise it as a smartwatch because of the blank watch face.
With the success of the original HUAWEI WATCH GT, HUAWEI has now released the HUAWEI WATCH GT 2 with a more polished look, lighter body, a couple of new sensors, and an awesome battery life.
Packaging
Design and Features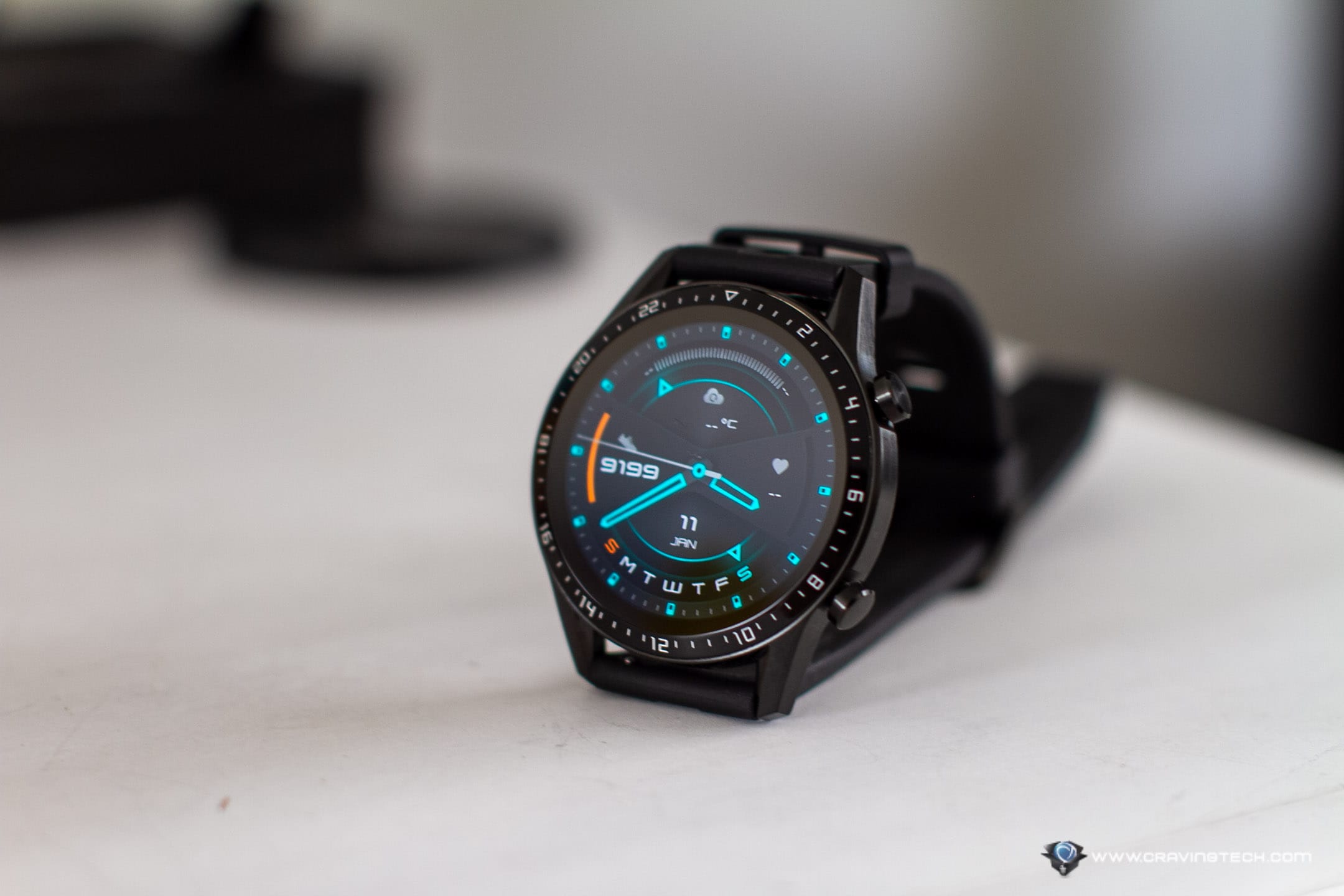 What I always love about the original HUAWEI WATCH GT is how good it looks and the second iteration is no different. HUAWEI WATCH GT 2 looks minimalist, classy, and comes with bezel-less look and feel. The smartwatch itself looks pretty and luxurious overall.
While some smartwatch brands are focusing on the internals and less on the design, I love how HUAWEI focuses on both. With a variety of watch faces, sizes, and models, you can truly get the watch that suits your daily style.
HUAWEI WATCH GT 2 is powered by HUAWEI's own chip, Kirin A1 and its own OS (not Google Android Wear). While things can get limited in functionalities and OS maturity, HUAWEI manages to create a smartwatch that can last as long as 2 weeks!
I actually took this watch overseas for a week during the new year without its charger. Knowing that it would last longer than my trip gave me confidence to leave the charger behind. And we all love having less things in our bag, right?
Its screen is sharp and bright. I haven't yet struggled to see what's on the screen while I was walking outdoor during Melbourne's summer and Indonesia's tropical sun. It has two physical buttons that took me a while to figure out which button does what, or which to press on different sections and menus.
I also suggest you change the default behaviour of these buttons. I almost jumped out of my seat because I accidentally pressed one of these buttons while I was on the plane. It seemed to trigger an exercise tracking and the voice coming of it was so loud that people were looking. I guess it's good that it's loud because you would want to hear it while running outside. But changing it to something else will avoid shameful moments while you are in a library or a meeting.
HUAWEI WATCH GT 2 can track your steps, sleep, exercise, and more. With TruSeen™ 3.5, your exercises will be tracked – along with your heart rate and GPS positioning. It is also water resistant so you can wear the watch while swimming and track some important data like distance and calories burned.
Some of these stats can be viewed directly on the watch, but more details are in the Huawei Health app too.
Sleep will be auto-tracked as well thanks to TruSleep™ 2.0 sleep tracking feature, which includes tracking your naps (which I do often). For some reason, some sleeping stats can't be seen on my app but available on the watch.
If you like, you can also have your stress level measured and tested. I only tried this once as I find that I'm good at managing my stress (or more like I don't stumbled upon stress things too often). It involves a calibration by answering some lifestyle questions and I assume it'll use the heart rate monitoring as well to a degree:
But HUAWEI WATCH GT 2 is a smartwatch and not just an activity tracker. For that, we have app notifications available on the watch and thankfully, there is a settings section where you can decide which apps you'd want to see (and feel) the notifications on the watch.
The watch doesn't have an app marketplace and most integrations with popular apps are pretty much just notifications displaying on the screen. It also has limited watch faces available so you are only waiting for the mercy from HUAWEI if you get bored with the faces (or if you don't like them).
And it also doesn't have any tap-and-go payment system like Apple Pay, Google Pay, or Fitbit Pay.
HUAWEI WATCH GT 2 Review Conclusion
HUAWEI WATCH GT 2 is a sleek, minimalist smartwatch with one of the best looking smartwatches I've ever come across. I love the original design and the WATCH GT 2 seems to take it a step further.
The watch tracks exercises, sleep, heart rate, and more, plus app notifications are working well on the watch as well.
The OS does feel a bit sluggish (i.e not super smooth) when you interact with the screen, but most likely this is because the OS wants to optimise the battery life and it's a good compromise, in my opinion. At around two weeks of battery life, HUAWEI WATCH GT 2 is something that you'd want to wear on your wrist from day to night – and something you'd want to bring and wear on your holiday trips too!
If you don't care much about using apps on the watch or using it to pay for stuffs, you'll definitely be happy with HUAWEI WATCH GT 2.
HUAWEI WATCH GT 2 retails at around AU$369 to AU$499, depending on which model you get. The one I have here for the review is the Sport Smart Watch edition (46mm, Black) and it retails for AU$369 at JB Hi-Fi. Also available at Amazon.
Disclosure: HUAWEI WATCH GT 2 review sample was supplied for reviewing but all opinions are mine and not paid
HUAWEI WATCH GT 2
Summary
A sleek looking smartwatch from HUAWEI, compatible with both Android and iOS. Also has an awesome battery life
Pros
Cool looking design watch
Good selection of watch faces
Track sleep, activities, heart rate, etc
Compatible with iOS and Android
Up to 2 weeks of battery life
Cons
Limited smartwatch functionalities (e.g can't reply notifications on the watch)
No support for NFC tap and go payment