SteelSeries Sensei Ten Review – We reviewed the original SteelSeries Sensei gaming mouse back in 2011 (yes, Craving Tech has been around that long!). It's shiny, sexy, and really iconic. But more importantly, it set the standard high for eSports thanks to its shape and performance.
It's so popular that we even had the SteelSeries Sensei Wireless version about two and a half years after. But did you know that the Sensei's shape was introduced originally on their SteelSeries Xai gaming mouse in 2009? (and yes, we reviewed that too!)
As time goes by, SteelSeries has designed and manufactured different kind of shapes and models, but if you somehow loved the original Sensei and couldn't shake all the other modern mice design in 2019, there's great news for here comes the SteelSeries Sensei Ten!
Packaging
Design & Features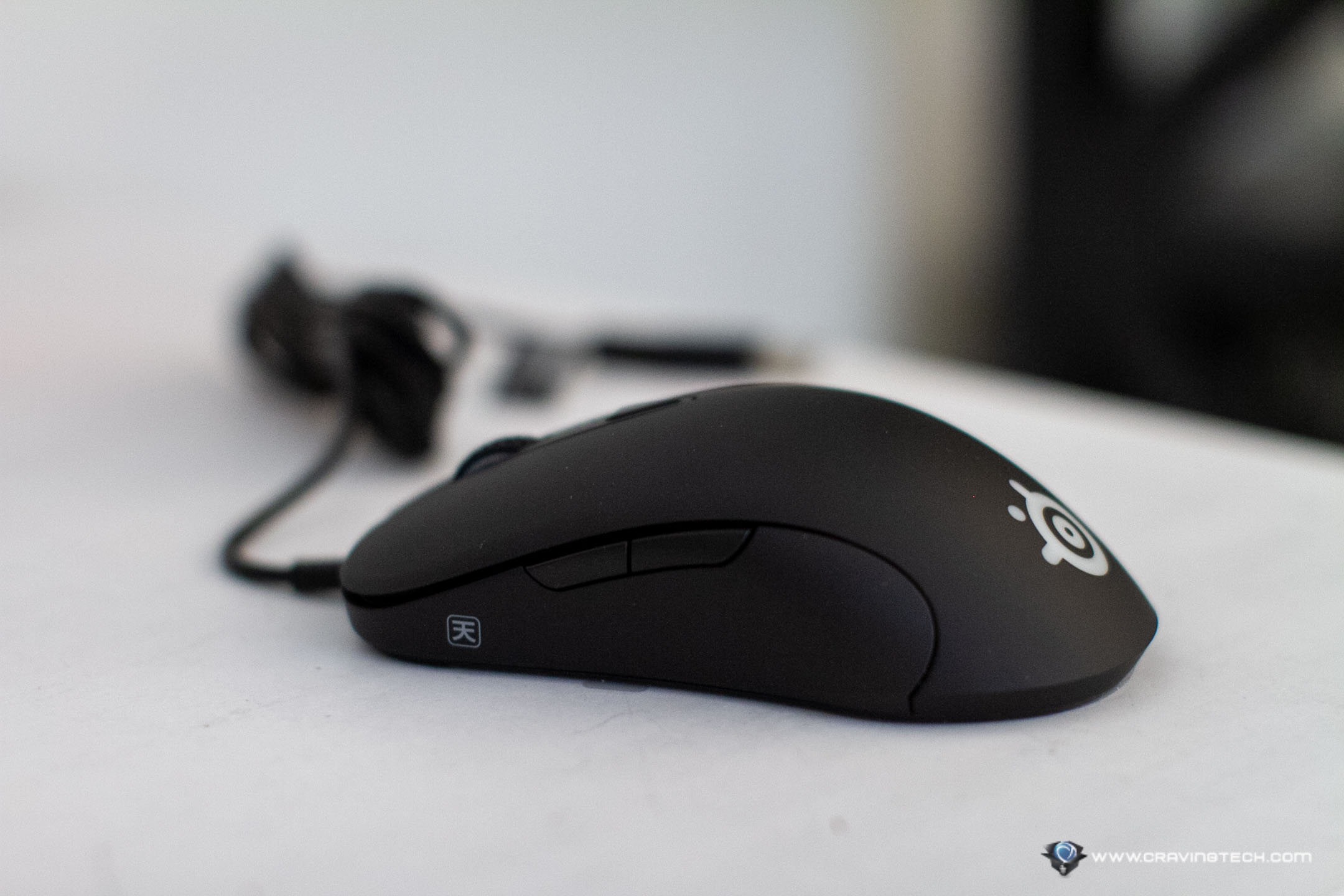 SteelSeries Sensei Ten is basically a modern remake of SteelSeries Sensei, keeping all the loved shape design the same but having new internal upgrades! In case you aren't aware yet, the "Ten" comes from the 10th anniversary of the original 2009 design (Sensei Ten was released in 2019). In fact there is this little Japanese character on the side of the mouse which literally means "Ten" in English.
But of course, while the fans are happy with the original Sensei shape, nobody would want to use it if it has the same old sensor. Thankfully, the Sensei Ten is equipped with SteelSeries' latest gaming sensor, the TrueMove Pro sensor, supporting up to 18,000 CPI (or DPI if you wish), 450 IPS, and 50G acceleration.
The mouse is also 11 grams lighter (92 grams, compared to the 103 grams original Sensei). But I'm sure no one will complain. The bottom of the mouse is now a transparent plastic, which is a cool reference to the old tech like the transparent Gameboy Color. The original Sensei had a cooler LCD display but eh, it's just for the show.
I do wish that the cable is braided, though it might "destroy" the original look and feel of the original mouse.
The sensor can eliminate tracking errors and even support more customisations through the SteelSeries Engine software. If you want to find out more on the technical side of how good SteelSeries TrueMove Pro sensor is, make sure to visit the link.
If you are not here for the nostalgia, that's okay as you'll still love SteelSeries Sensei Ten just the same. It's an ambidextrous mouse which means it can be used by either hand. If you are a right-hander and loves the Rival series, then you might find the Sensei Ten less ergonomic in a sense.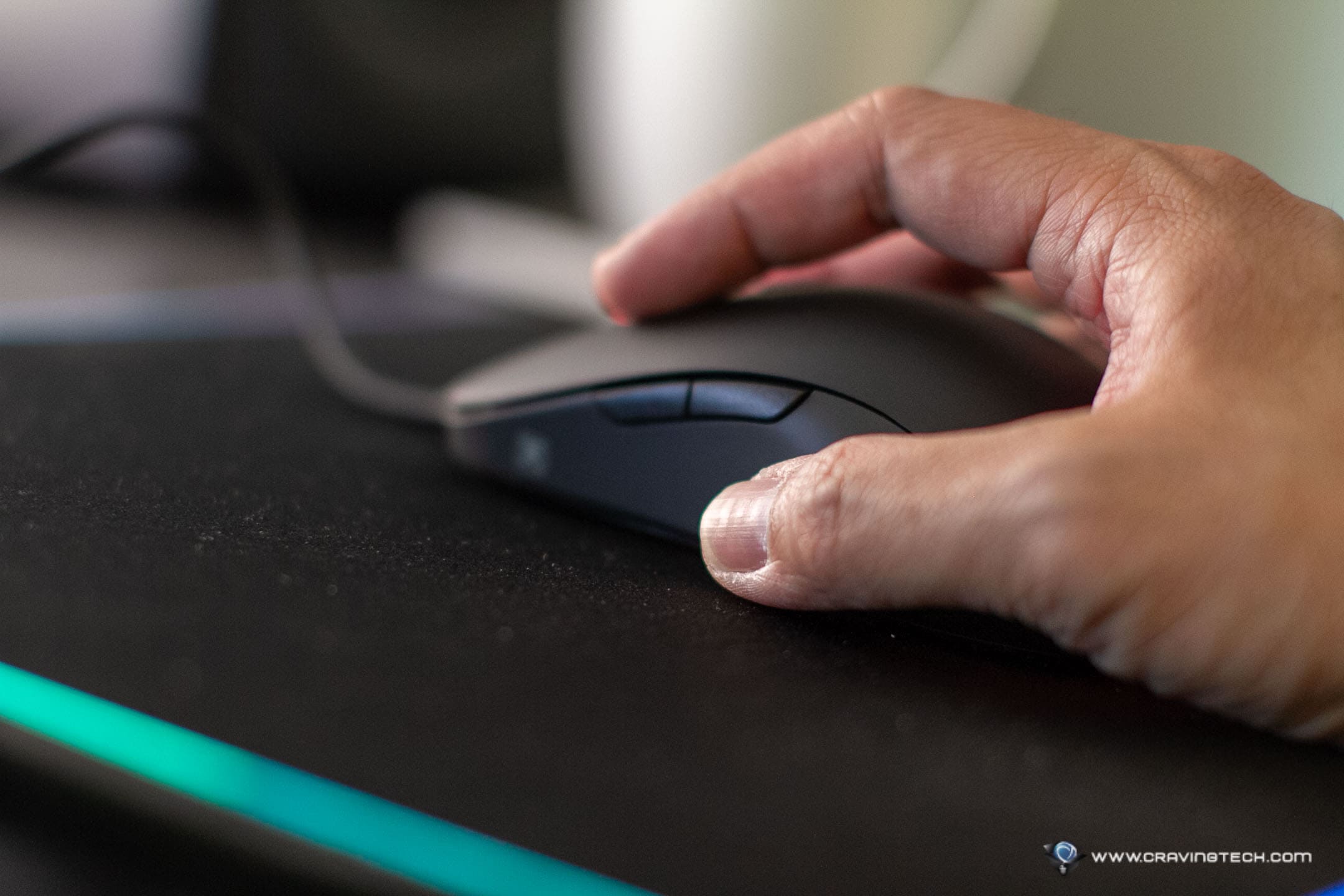 Also, if you are used to using more modern mice design like the Rival 600, you might miss the non-slip rubbery surface on the side grip. Sensei Ten feels slippery at first and it took me a while to get used to the silky smooth surface. Which is funny because I did love the Sensei a lot but after using a variety of modern gaming mouse from SteelSeries and other brands, I do wish the Sensei Ten is easier to grip (I'm a fingertip/claw grip gamer by the way).
However, the SteelSeries Sensei Ten sensor definitely is a performer. It's fast, accurate, and highly customisable from the SteelSeries Engine. Due to the light and smooth feel of the mouse, I find that I have to drop my usual CPI/DPI settings down.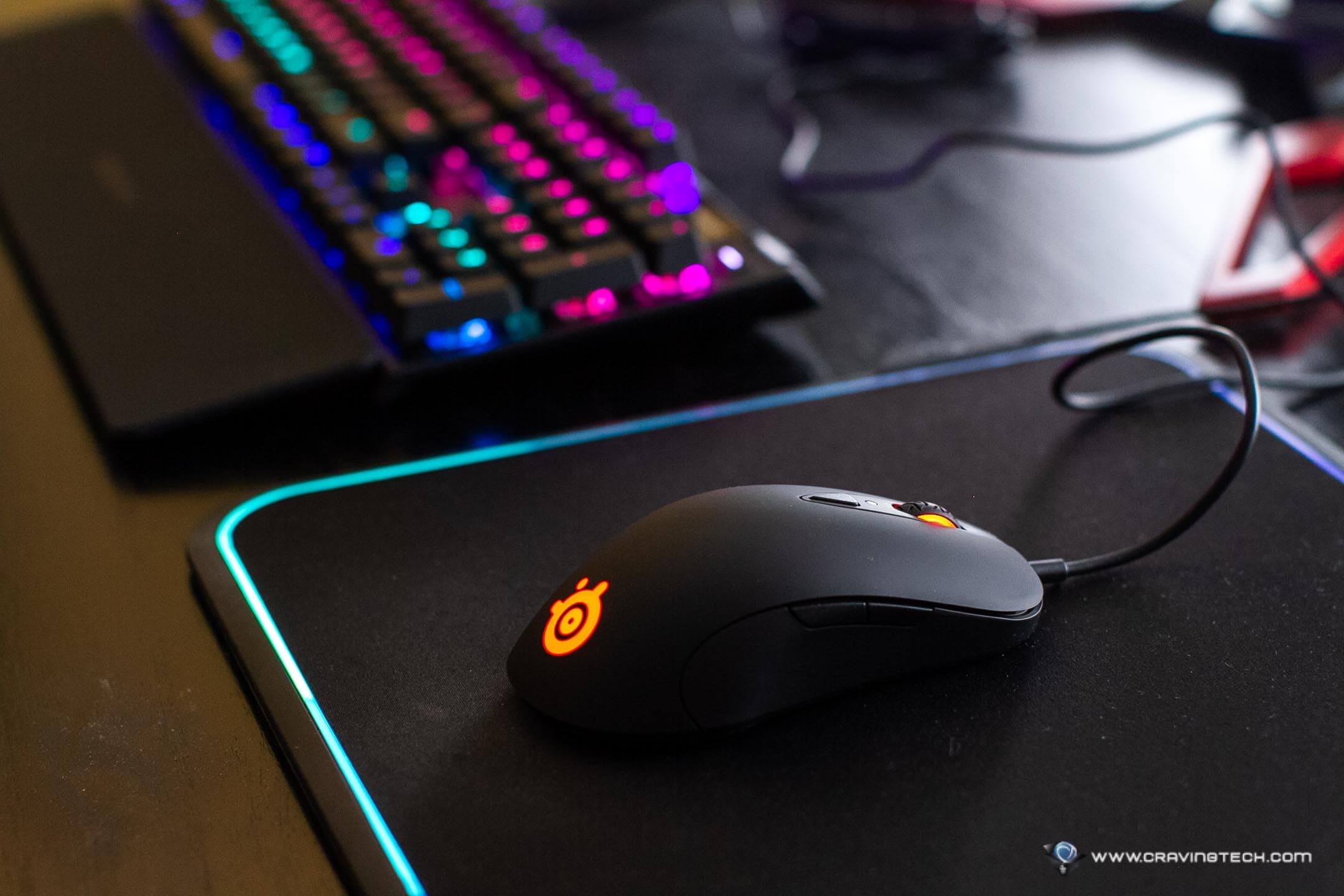 I used the mouse extensively for the past couple of weeks playing Overwatch almost every night (with wife's permission), and can vouch for the sensor. I purposely played a lot of McCree, a hero that rewards you for precision aiming – especially for getting headshots. While I'm not the best McCree player out there, a gaming mouse and its sensor play a really important role in getting that kills. A mixture of tracking and flicking shots from left to right in competitive gaming, for example, will prove how good a mouse sensor is.
So here are some highlight videos from Overwatch. Sadly, I couldn't get worthy Play of the Game moments to show you guys (at least not those where you can just press the 'Q' key).
SteelSeries Sensei Ten Review Conclusion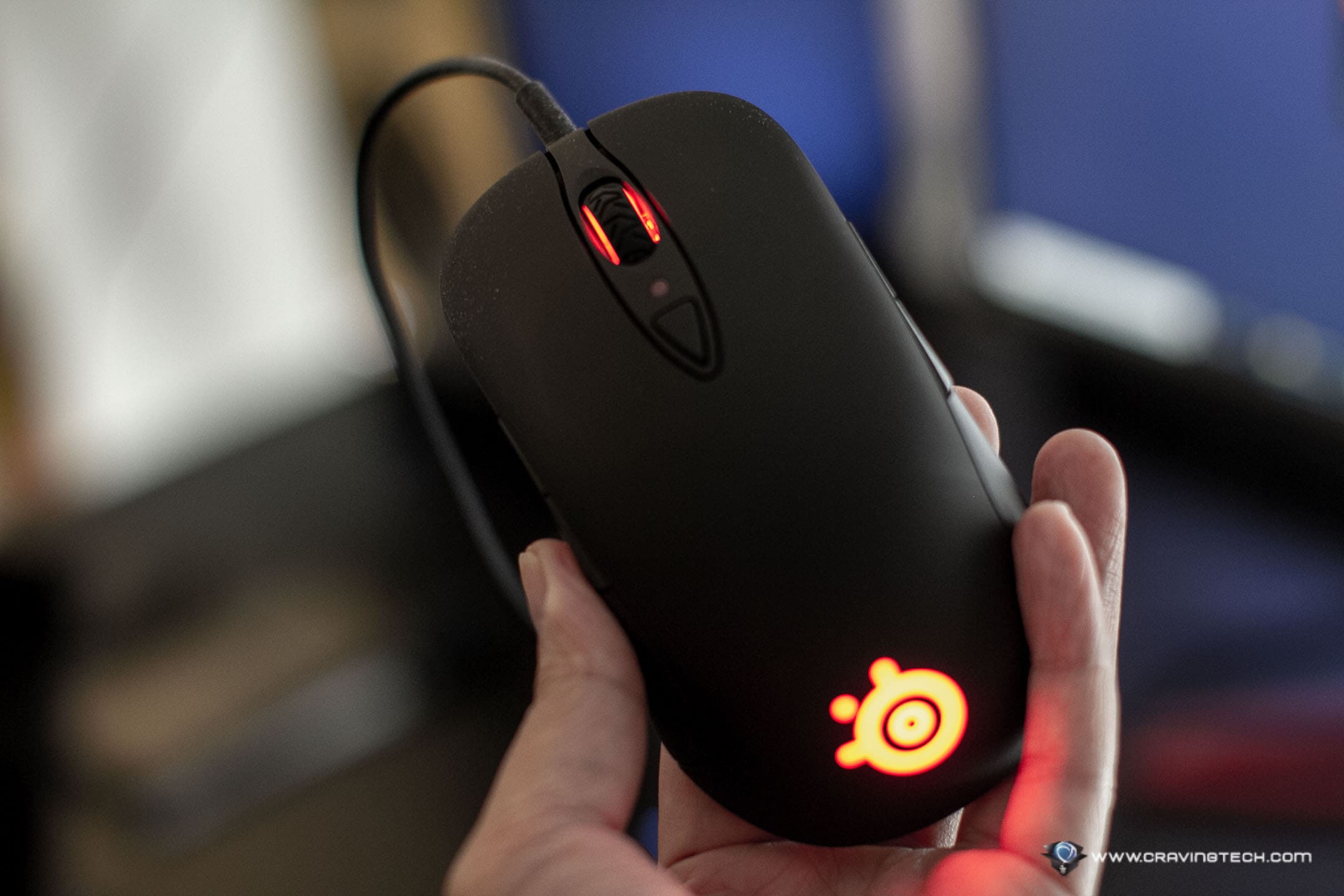 SteelSeries Sensei Ten was born because die hard Sensei fans wanted a remake of the original and they won't be disappointed. It is for sure, the Sensei's shape, look, and feel they love and crave for – but internally upgraded for modern world of gaming.
It's equipped with SteelSeries' latest performing TrueMove Pro sensor which performs really well in fast paced games. It's fast, accurate, and does not jitter even during the heat of battle where you need to swipe from one far side of the screen to the other. Tracking feels natural and flick shots can be done easily thanks to the smooth glide and lightweight body.
While I prefer the grip surface to be modified to be less slippery with a rubber surface of some sort, hardcore fans of the original Sensei would want nothing changed probably.
So if you are a true fan of the original Sensei mouse, you are in for a treat and a majestic walk down memory lane!
SteelSeries Sensei Ten retails at AU$119 and available at major retailers around Australia. Also available at Amazon.
Disclosure: SteelSeries Sensei Ten review sample was supplied for reviewing but all opinions are mine and not paid
SteelSeries Sensei Ten
Summary
SteelSeries redesigns the original Sensei gaming mouse with the latest sensor and technology, while keeping the design element the same. Should make the original Sensei fans happy.
Pros
Original Sensei design that many love
Small and lightweight
Accurate sensor
Customisable
Ambidextrous
Cons
Feels a bit slippery on the grip side
Cable is not braided