Beats Solo Pro Review – Beats Solo Pro is Beats' first headphones with Active Noise Cancellation and we're glad that these headphones sound and work great.
Considering how tough the market is with many great noise cancelling headphones like the Bose QC35 II and Jabra Elite 85h, Beats Solo Pro actually comes up really great for a first timer.
And if you still think Beats headphones are all about that bass, it's time to change your perspective. They sound much more balanced now like how premium quality headphones should be, and will not tire you with overpowering bass (though a friend actually loves their focus on bass).
Packaging
A soft case is included that holds the headphones when it's folded, though some would probably prefer having a more protective hard case at the expense of portability.
Design & Features
I was quite surprised how thin and light the Solo Pro is when I first got it. In fact, I had a mixed feeling about its design. In some ways, I really love how sleek and minimalist the Solo Pro looks. Even the case is not as bulky as the Beats Studio 3, or even the predecessor, Beats Solo2. The Solo Pro is something that I'd love to carry on a daily basis as it doesn't take up too much space in my messenger bag.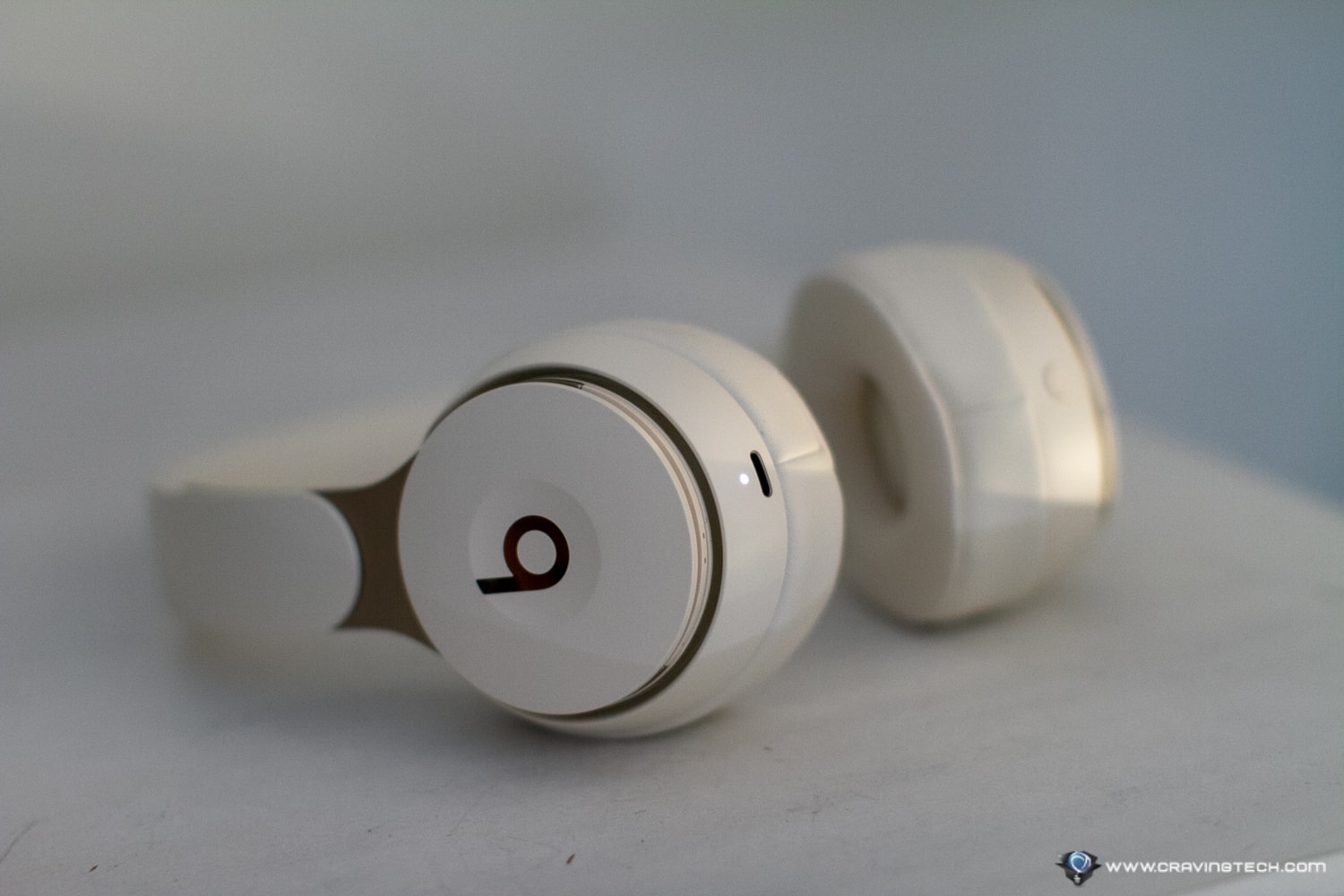 On the other hand, however, Beats Solo Pro is so compact that the ear cups design does not cover my entire ears. They somewhat feel like they are covering 95% of my ears, which makes it feel funny at first. I ended up having to adjust the slider here and there a few times before I could find the perfect spot.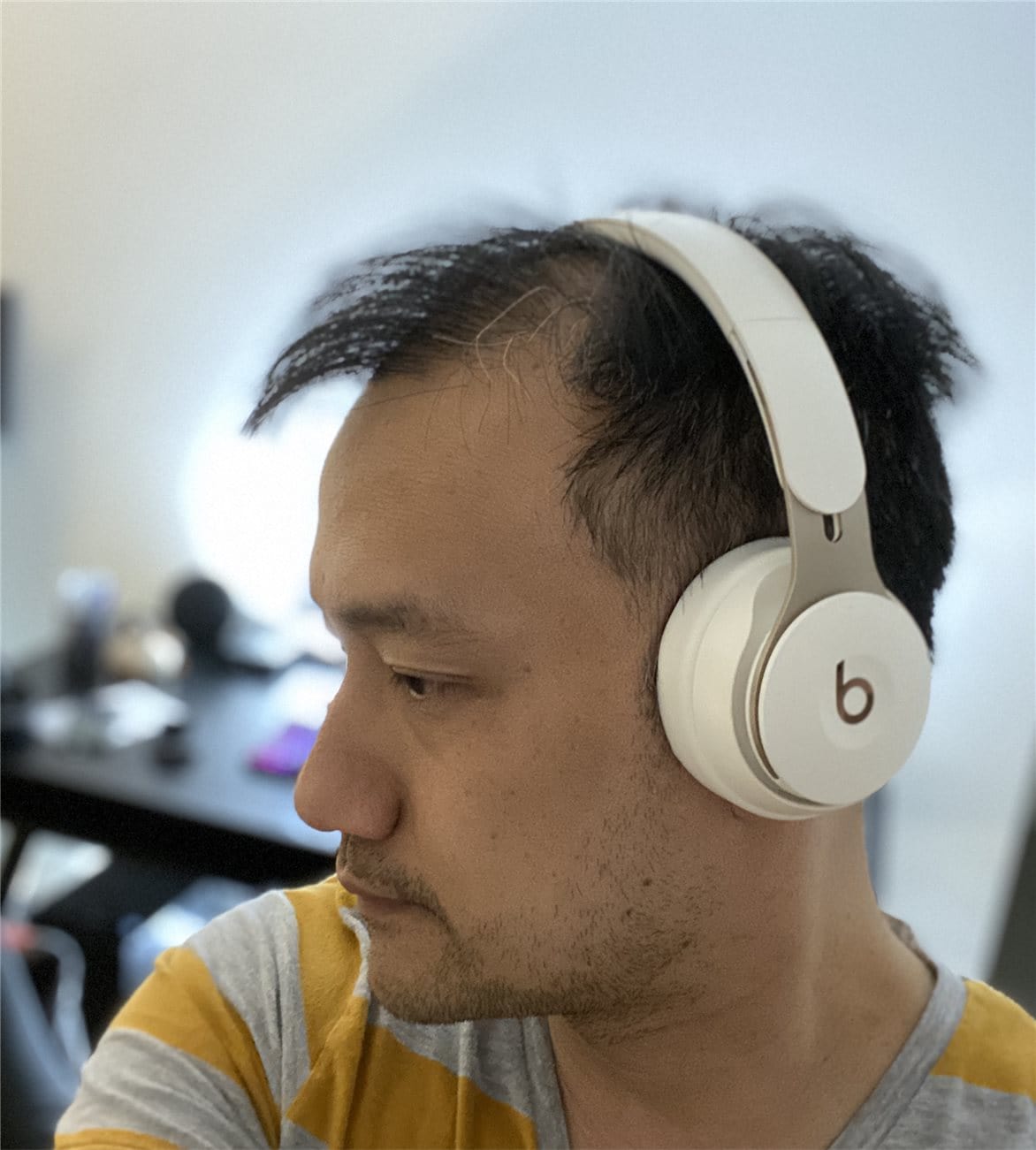 The Solo Pro also feels a bit tight and clamps to the head. I realise that this is more of a requirement/preference for the headphones to offer a tight seal.
After wearing the Solo Pro a few times, I've grown very fond of it. While it still sometimes feel funny as my ear lobes can't be covered all the way, the noise isolation and fit are actually pretty good. You just have to shoo that funny feel away.
Thanks to Apple H1 chip, pairing the headphones for the first time with my iPhone 11 Pro Max was super easy. If you own an iPhone, then you'll love the Solo Pro as everything feels natively supported – but this doesn't mean Android users should stay away from it. It's just that you'll get a better experience on the iPhone – and the standard Bluetooth headphones experience on an Android phone.
And oh, you also don't need to carry an extra Lightning cable if you already carry one in your bag for your iPhone.
There is no power button here. Simply fold the headphones if you want to pause your music, and turn the headphones off. It's a clean and minimalist solution – less buttons are good for the looks.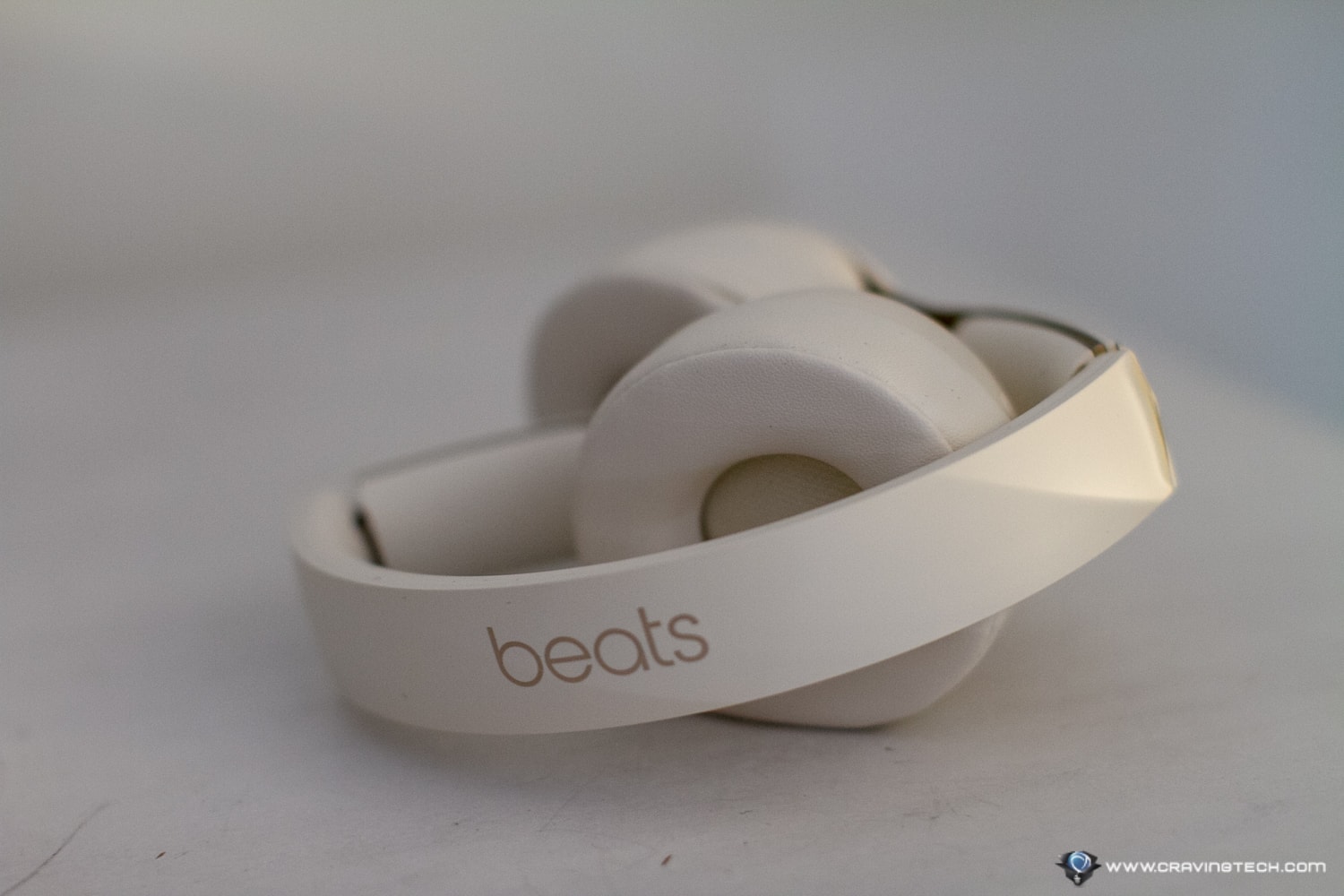 Speaking of which, there are playback and volume controls embedded nicely on the ear cups that you probably won't notice they can actually be pressed.
Sound Quality
So let's talk about the sound quality and the active noise cancellation. For your reference, I use the Beats Solo Pro daily for my work commute by train, and by walking around Melbourne's busiest CBD during peak hours.
Sound quality is very good. In fact, this is definitely the best sounding Beats headphones I've ever tried and on-par with premium headphones offered by competitors. You can still feel the bass but it's not overpowering or the main focus anymore like the old Beats. After all, it's Apple's Beats now.
The audio is clear and music listening is enjoyable on the Solo Pro. I can hear every musical instrument separately, though I'd say the headphones don't have a wide soundstage like Sennheiser's headphones.
I never experienced any distortion after testing with higher volume and trying different genres of music. Cheaper quality headphones usually fall here.
The Solo Pro has three modes that you can switch on and off using the primary button:
Noise Cancelling
Transparency (can hear the outside noise through amplication technique)
OFF (No Noise Cancelling, No Transparency)
Noise Cancelling
Unlike Bose's, you cannot change the noise cancelling intensity on the Solo Pro – which I don't mind as the noise cancelling is very good in blocking most ambient noise without messing your music listening experience. Once the music plays, I barely can hear anything anymore.
Beats Solo Pro uses real time audio calibration as you are listening to music like the Beats Studio 3. As a result, audio doesn't feel muffled and I didn't experience that funny air pressure feel when you normally just turn noise cancelling headphones on.
Inside the train with my music on, I could be totally immersed into it and actually felt asleep a few times (around a half-an-hour-ish journey).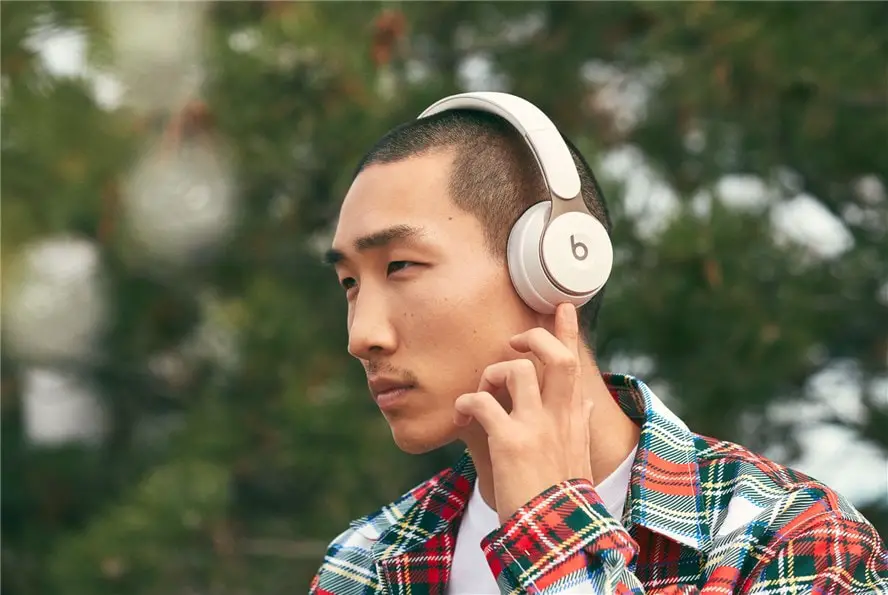 Transparency
Beats' Transparency mode is similar to Jabra Elite 85h HearThrough or Plantronics BackBeat Pro 2 Open Listening Mode. The idea is for you to be able to listen to your surroundings for safety reasons but also when you need to listen to announcements, etc.
For example, inside the train, I often close my eyes listening to music or watch movies with Beats Solo Pro. When I have the Noise Cancelling mode on, I can barely hear the train announcements such as what the next station is. But with Transparency, I can listen to both my music and announcements at the same time.
It feels as if you are not wearing any headphones, but yet you can hear music playing on your ears. It feels natural. It's great!
The only thing missing from the headphones is the 3.5mm connection, thanks Apple. Which means you can't just plug it with an audio cable and an airplane adapter when travelling. Technically you can make these separate purchases, assuming you grab a Lightning adapter, but still a pain.
Apple might lose a few customers here, especially those who are just looking for good headphones with noise cancelling that they can also carry on the plane to watch in-flight movies. Some might pick the other competitors' products instead rather than having to buy separate headphones, or extra adapters + cables purchase. With the premium price, Apple can at least include a 3.5mm to Lightning adapter.
Beats Solo Pro Review Conclusion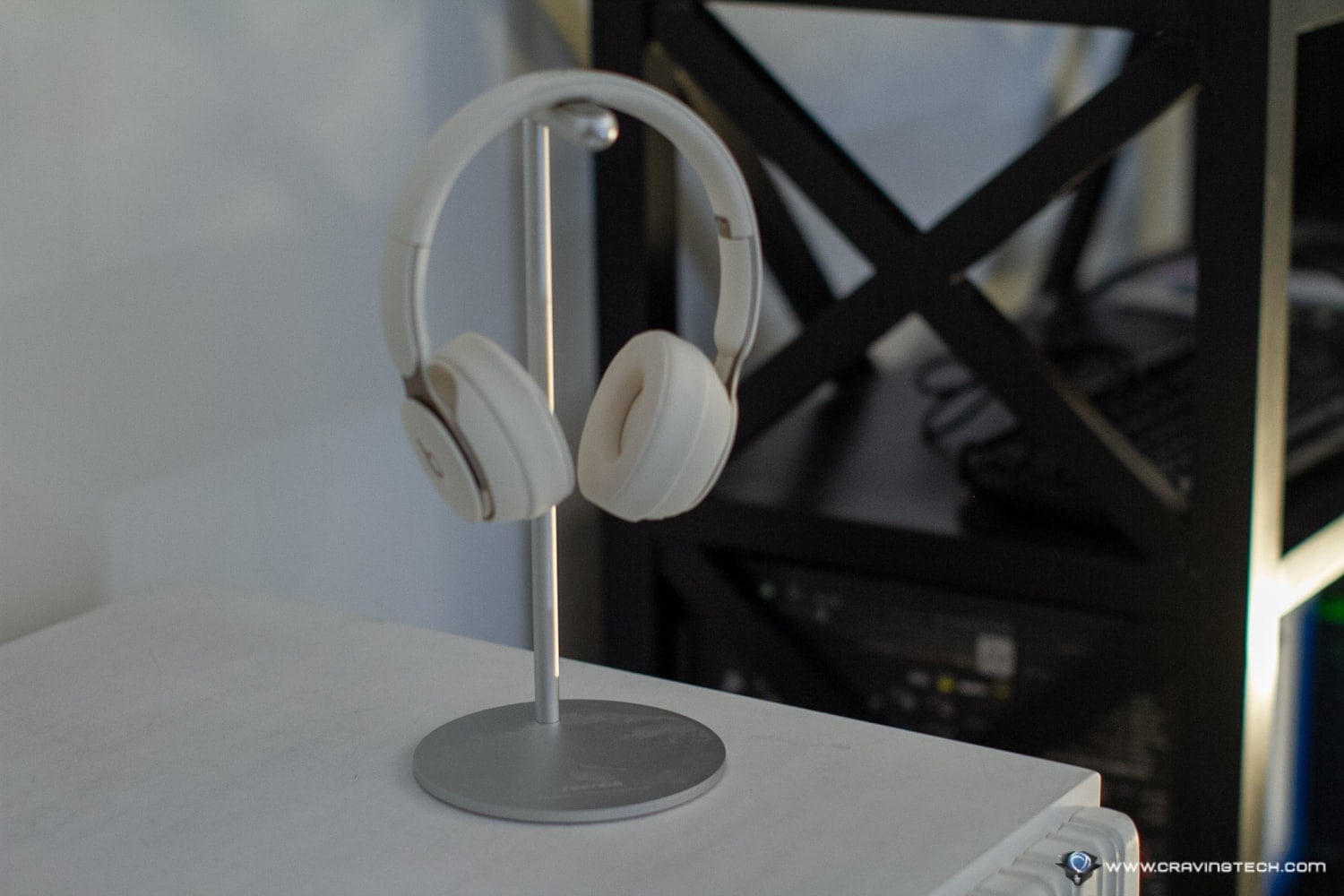 Apple Beats Solo Pro is one of the best headphones out there with active noise cancellation. It sounds great, looks premium and modern, and has really good active noise cancellation that doesn't degrade the quality of your music.
Its "Transparency" mode lets you filter in environmental and ambient sound from the outside and it sounds amazingly very natural. Plus, it keeps you safe on the road while magically lets you listen to music at the same time.
Apple wants everything "magically" works and it shows here on the Beats Solo Pro. Fold it to turn things off, unfold it to turn on. Real time audio calibration constantly scans and makes sure you've got the best listening experience possible on any genre music playing.
It has around 22 hours of battery life with either Noise Cancelling or Transparency mode on, or 40 hours when they are switched off.
I wish that it has a 3.5mm audio connection and an airplane adapter included though, as this might finally make me stop using the Bose QC35 II on my overseas flights. I feel that the Solo Pro just sounds better, though I haven't tested how good its ANC is with plane engines.
Beats Solo Pro currently retails at AU$429.95 and available at Apple Store Australia, and many other retailers.
Disclosure: Beats Solo Pro review unit was supplied for reviewing but all opinions are mine and not paid
Beats Solo Pro
Summary
Beats Solo Pro has an awesome active noise cancellation with "Transparency" mode that enables you to listen to your surroundings while listening to your music. Also looks very minimalist.
Pros
Minimalist look, elegant design
Awesome active noise cancellation, especially in blocking winds
Has a mode to listen to announcements on the train while you play games or listen to music at the same time
Seamless setup if you have an iPhone
Cons
No 3.5mm connection, can't be used for movies watching on the plane (unless you get a Bluetooth adapter)
Doesn't fit the whole ears somehow