Canon EOS 90D Review – Canon EOS 90D is Canon's mid-range DSLR camera released in 2019. It's the next iteration of Canon EOS 80D that I reviewed a couple years ago and is loaded with enhancements worth to look at.
Canon EOS 90D is a crop sensor DSLR that allows 32.5 megapixels continuous shooting speed at 10fps to capture fast moving subject. Being a DSLR camera, Canon EOS 90D offers shooting flexibility between using the optical viewfinder or Live View mode with an LCD screen.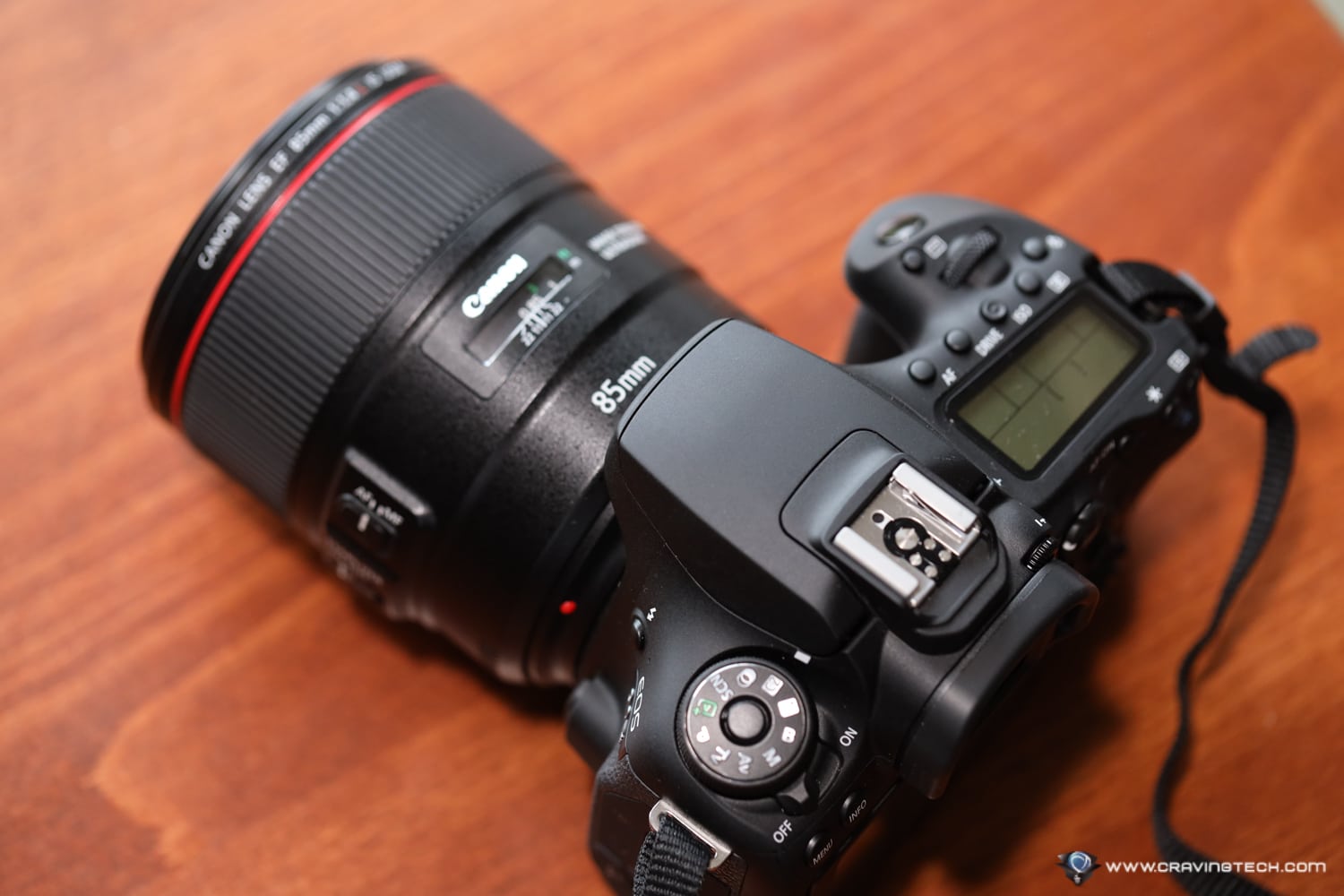 Shooting via optical viewfinder has the benefit of tracking fast moving subject e.g. sports or live performance. There are 45 autofocus points cramped on the center of optical viewfinder.
Shooting via Live View has the benefit to see my exposure instantly, similar to how mirrorless camera works: what is shown on the LCD is what you get on the final image once the shutter button is pressed.
Canon EOS 90D comes with the latest eye detection autofocus and greater number of autofocus points thanks to Dual Pixel CMOS autofocus. Eye autofocus helps on focusing straight to the subject eyes which is always crucial in Portrait photography. Moreover, the LCD screen in Canon EOS 90D is bright and sharp, plus the LCD screen is also a flip screen to nail shots on challenging angles such as above the head or low on the ground.
Buttons layout on Canon EOS 90D is familiar from the previous Canon DSLRs. Plus, the camera now comes with joystick to easily move between focus points. A dedicated autofocus trigger button is next where I'm resting my thumb. A dot-matrix LCD on the top of the camera serves as a quick view of camera settings.
Autofocus, shooting drive, ISO and metering settings are within the index finger reach. Once you get comfortable with the default settings, you can then play around and store two custom settings – which can be called back by selecting the C1 and C2 modes.
Canon EOS 90D physically weighs 700 grams including the battery and storage card. It has a great grip to hold the camera. On a compact, pancake lens such as an EF-S 24mm, Canon EOS 90D is comfortable to carry everyday. For a larger lens, a combination between camera bag and a camera strap are preferable to expand the comfort of a long day shoot.
Canon EOS 90D utilizes LP-E6N battery, the similar battery that high end camera Canon EOS 5D and EOS R use. The battery incredibly lasts for a long day shoot if most is done through the optical viewfinder . An extra battery may need to be purchased and carried if Live View mode is used frequently.
In the video department, Canon EOS 90D welcomes uncropped 4K video with dual pixel autofocus. Canon also adds video recording at 24 frames per second through firmware updates which is good news for casual filmmakers. In addition to that, a dedicated headphone jack and an external microphone is also included.
As nowadays trend of photo sharing is through the social media, Canon EOS 90D is equipped with Wi-Fi and Bluetooth modules to make integration with smartphone easier. This is primarily for sharing photos through either Android or iOS smartphone.
Combined with Canon's fantastic color output straight out of the camera, smartphone and Canon camera are the best companion to tell my story.
Canon EOS 90D grants access to numerous lens options thanks to EF mounts and the camera primarily accepts EF-S lenses and also gladly accepts EF lens variants.
Canon EOS 90D retails at AU$1,959.00 (Body Only) and available at many retailers around Australia.