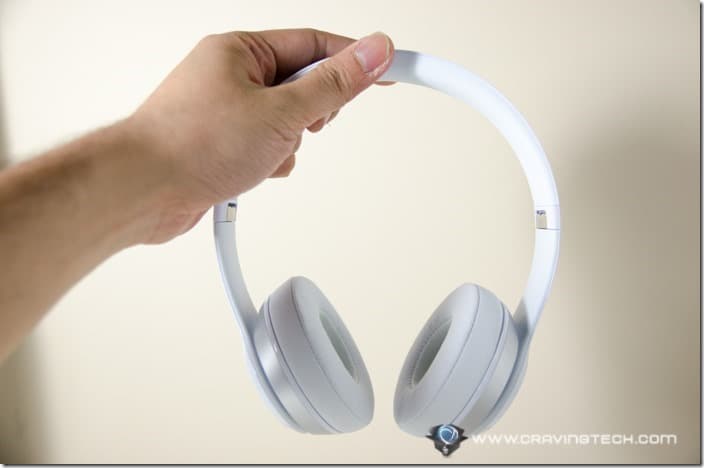 Beats by Dr Dre Solo2 review – The original Beats Solo is one of the most popular headphones by Beats, selling at around four units a minute in the U.S (in 2013 – according to the stats I got from Beats). It's 2014 now and Beats do not sit still. The new Solo2 is a combination of what works in the original with new enhancements to boot.
As an end result, Beats Solo2 maintains its slim and stylish look, with updated design for comfort and sound quality.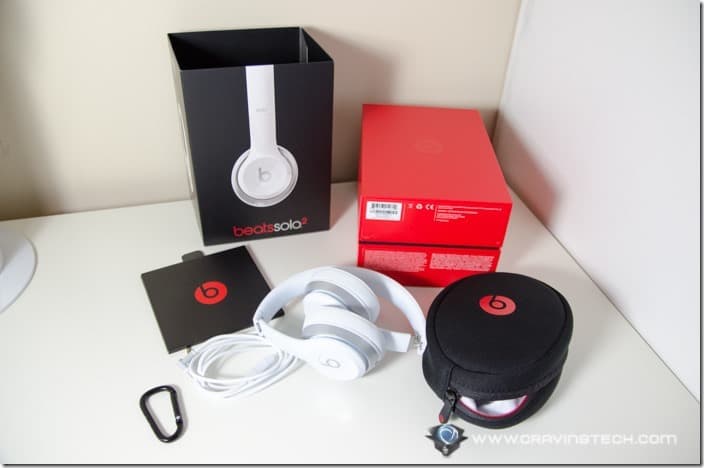 Unlike previous Beats headphones that were mostly heavy on bass, the Solo2 takes it down a notch. It now produces a more balanced sound, though still focuses somewhat in the low frequencies. The bass is not overwhelming though it seems to still be the focus on every Beats headphone, but the Solo2's soundstage shines the most. Listening to songs with different instruments make you feel like you are listening to a live stage performance. Each music instrument can be heard clearly and as if they are positioned in every corner of your ears.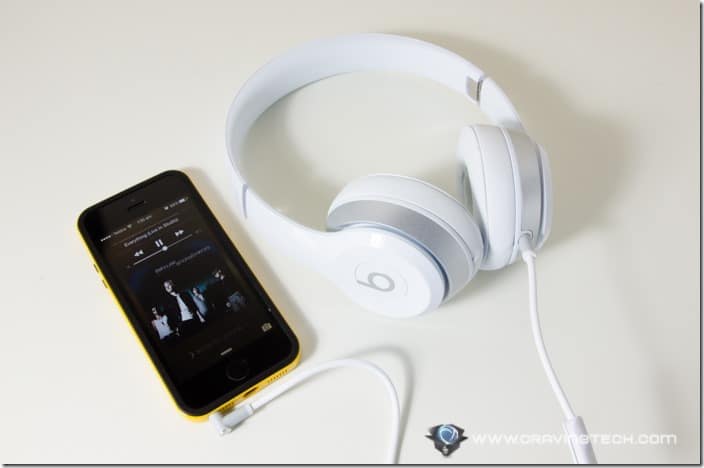 The clarity of the sound also excels when listening to acoustic songs like Hotel California. Listen to a more upbeat song, however, you'll then realise that the Solo2 definitely puts more favour into the bass. The bass has a strong oomph, without being overwhelming. I don't mind that, really. I'm a bass player so I love hearing the bass when I listen to my music. It also works wonder for music listening with Beats Solo2 outdoor, or when you are working out. For music listening while you work in an office, however, it can feel a bit tiring to listen after a while.
Speaking of wearing outdoor, this is probably one of the few headphones that I would wear outside. It looks really stylish and doesn't give an impression like you are wearing thermal earmuffs from the North Pole. It comes with a variety of colors, though my review sample is the White version. It looks elegant and minimalist – there are no screws and fancy buttons to be seen.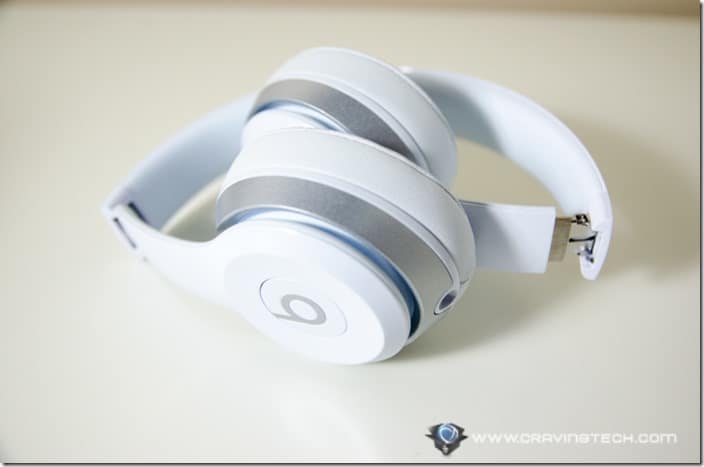 Its plastic material makes the headphone light, but the Solo2 also feels durable at the same time.
The headphone is fold-able for portability and Beats also kindly gives a great looking case with an aluminium carabiner clip to complement it. It's a soft case but has a great, distinct Beats look which also protects the headphone while you travel. I do wish that it is a hard case though, considering the price you pay for the headphone.
The headphone feels quite tight at first, but is actually comfortable to wear for hours. I tested listening to it for a whole day in the office without feeling sore, apart from warm ears (like any other headphones). The ear cups feel really soft and also offer good noise isolation. Solo2 pretty much blocks all external noise completely. It's like listening to a live recording in a quiet studio.
An iPhone friendly detachable-cable is included, equipped with a built-in microphone and a few media+call controls. Your phone can stay in your pockets while you listen to music, ready to pick up any incoming calls in an instant.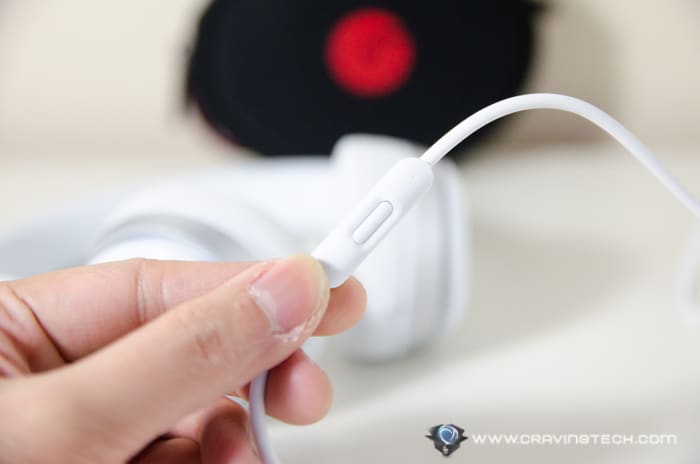 Beats Solo2 Review Conclusion
Beats Solo2 is an elegant and nice looking headphone. Its stylish look is complemented by sound clarity and awesome soundstage. The bass is not too overwhelming, which allows you to enjoy listening to the vocal and other instruments in a song as well. For songs that are heavier on the low frequencies, Solo2 will show its true color and shine.
The headband and ear foams are solid and comfortable to wear for hours and hours of music listening.  If you are a fan of Beats, you will totally love Beats Solo2's great looks and sound quality. You do have to pay more for the brand (like buying an Apple's iPhone) but you will not be disappointed.
Disclosure: Sample was sponsored for the review but all opinions are mine and not paid.
[AMAZONPRODUCTS asin="B00IYA2QK0″]