Beats Studio 3 Wireless Review – While the Studio 3 Wireless headphones have been out for a while, I still see people wearing them on the streets. That "b" logo definitely attracts your eyes the moment you see them on people's headphones.
Powered by Apple W1 Chip, pairing is made very simple to iPhone owners and auto-connecting can happen instantly. Not to mention the superior chip helps with battery life for the Pure ANC feature.
But even if you don't own an iPhone, Beats Studio 3 still has plenty to offer.
Beats Studio 3 Wireless Review – Packaging
A 3.5mm audio and charging cables are included in the packaging. Surprisingly, being an Apple product, the Studio 3 is still charged via microUSB cable and not Lightning (or USB Type-C).
A premium, hard case is also included in the packaging to carry your Beats headphones. It's quite bulky compared to other brands like the Bose QC35 II, but it does offer a good amount of protection.
Beats Studio 3 Wireless Review – Design & Features
It's available in many, different colours and themes (they look awesome, by the way), but if you want to go straight Black or Grey, you can as well. The headphones itself are considered compact in my opinion, as there are larger ones out there from other brands.
A few hard buttons are on the headphones and easily accessible to change the volume, accept calls, play/pause music, or activate Siri.
Beats Studio 3 Wireless has Pure Adaptive Noise Cancelling feature which continuously measures and calibrates your audio up to 50,000 times per second. It's constantly adapting to your surroundings as you move and about. Thankfully in my experience, you won't really notice a sudden change to your music, or to the noise cancelling effect as you walk around the block.
I commute to work by train so I value noise cancelling headphones a lot, especially when I just want to enjoy listening to my music and not chatty people around me.
Beats Studio 3 Wireless headphones delivers this experience so far and even with low volume, I can still hear my music clear. At times, I was so immersed into my music (and Netflix TV series episode) that I couldn't hear the train announcement – even at low to moderate volume.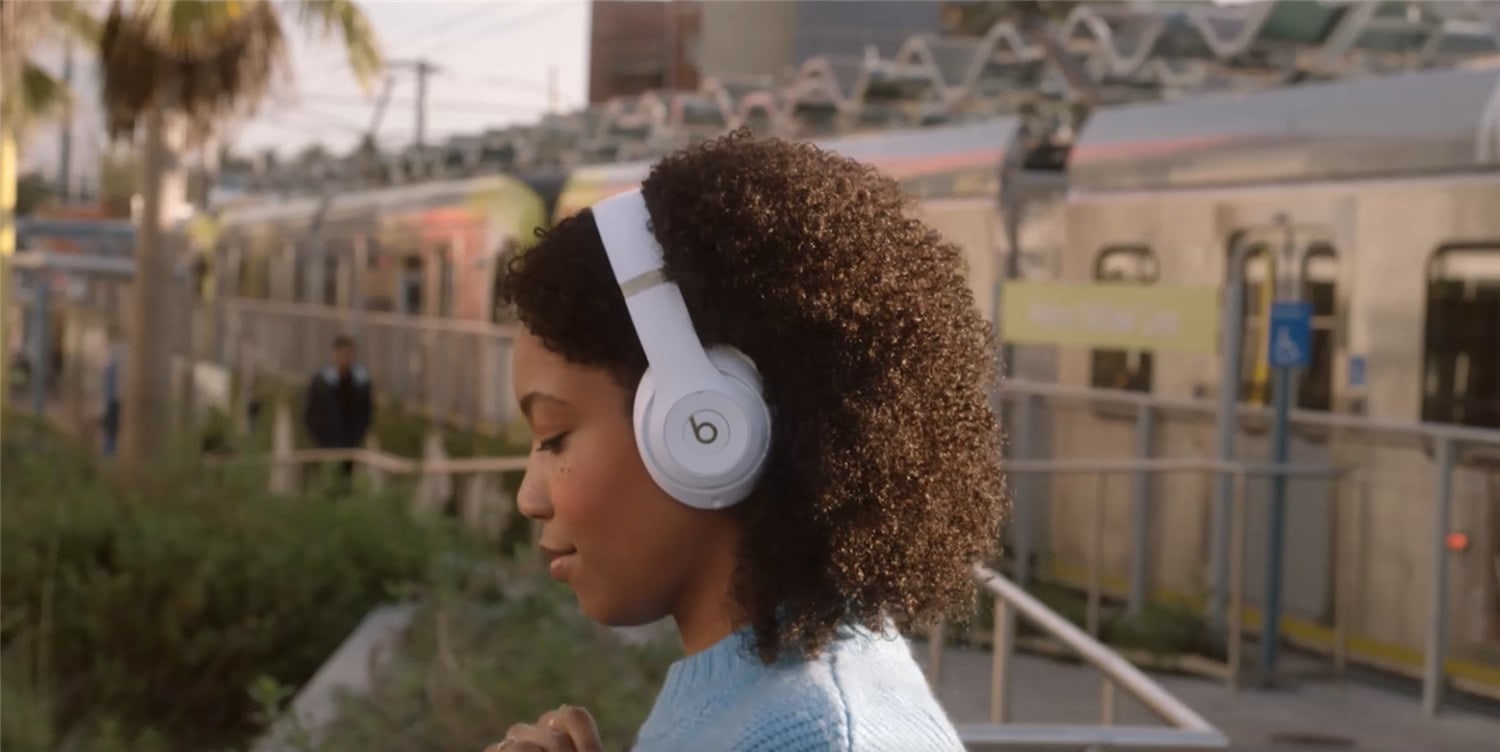 Compared to the popular Bose QC35 II headphones, I think Bose has better noise cancelling though it feels more "aggressive" to the ear (i.e that vacuum of air feel when you switch the feature on). Beats Studio 3 Wireless feels more subtle somehow, but also works wonderful blocking ambience and some noise at the same time.
To my surprise, the Beats Studio 3 Wireless does not sound as boomy as I'd expect it to be. It sounds more balanced but you can still hear the slight emphasize on the Bass, which I like for commuting. I also play games on the train and watch movies, so the sound signature of the Studio 3 Wireless feels right – fun with some oomph. It has a good rumble power for those action moments in the movies, fun factor boost in games, and a really good feel to most pop songs. I could also hear a background vocal that I didn't notice before in one of my favourite songs.
The adaptive, active noise cancelling can also be turned off, but I've always kept it on for the past couple of weeks (don't see a reason to switch it off). A full charge lasts around 22 hours (with low to moderate volume) with Pure ANC on and 44 hours if you turn it off. Definitely a great battery life compared to the rest of the competitions.
If you are running low on battery (you can see it from the small indicators after turning the headphones on), you can plug it for 10 minutes to get 3 hours of playback – which is most likely more than enough juice until you need to charge it again.
Beats Studio 3 Wireless Review – Conclusion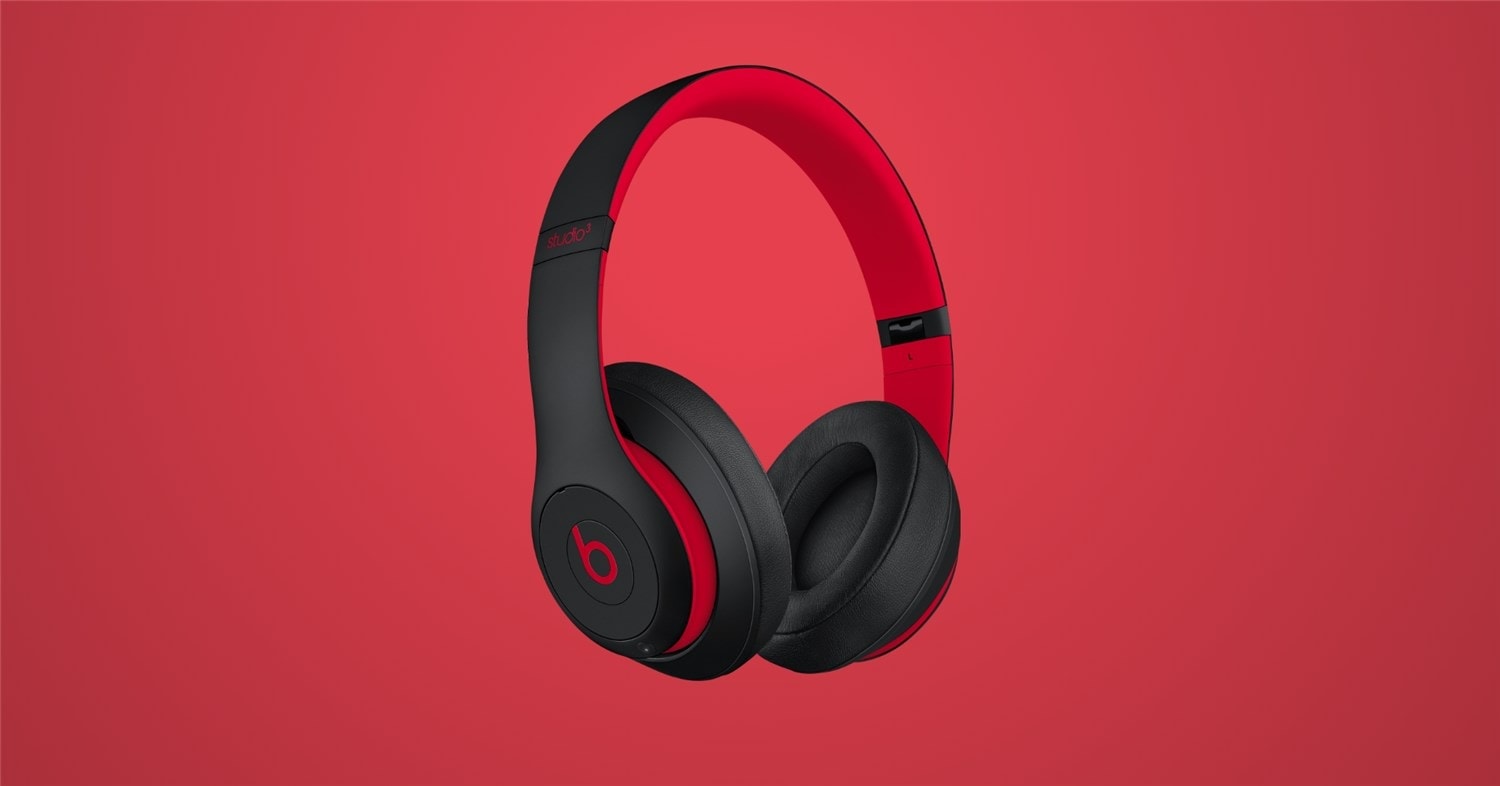 Apple Beats Studio 3 Wireless headphones focuses on delivering fun & rich audio experience to your ears. It doesn't aim to satisfy audiophiles or those who want headphones to sound as natural as possible (for that, go for the Blue Ella or Sadie). But if you are commuting or always on the move while listening to music, watching movies, or playing games on your phone, then you are going to appreciate Beats Studio 3 Wireless sound signature.
Its Adaptive ANC constantly monitors and tweaks your audio in the background, making sure that background noises can be blocked as much as possible & deliver the best music listening experience possible. Thanks to Apple's special W1 chip (though older than Apple's new H1 chip on the Powerbeats Pro), this can be made possible without sacrificing much battery life while delivering awesome connectivity range.
My only wish is that the headphones can be made flat (i.e has the ear cups rotated or swiveled) so that it's not as bulky when carried with the hard case. It'll also mean more comfort around the neck when rested around it.
Should you get the Powerbeats Pro or the Studio 3 Wireless? Well, apples and oranges. If portability is more of a concern than audio experience, definitely go for the Powerbeats Pro. If not, listening with headphones is a more obvious choice.
Beats Studio 3 Wireless is available to purchase for AU$449.95 at Beats official site and major retailers around Australia. Also available at Amazon U.S
Disclosure: Beats Studio 3 Wireless headphones review sample was supplied for reviewing but all opinions are mine and not paid.
Beats Studio 3 Wireless Review