Found anything useful in the last Smart Security & Health gift guide? If not, you might find one here in the Home & Audio categories.
Some of these tech products sit (or stand) nicely inside anyone's home and it doesn't matter whether you are a gamer, a housewife, a student, etc.
But if you are always up and about, these audio devices will enhance your listening experience.
Home
Who doesn't love coffee? Well, ok, there are some out there but most Melbournians love their coffees (myself included). Lavazza Desea can make delicious coffee delivered to its personal jug with just a press of a button. Whether you want a Latte, Cappucino, or even just a warm milk, the machine does its job well. We're also talking about Lavazza coffees, which according to my Italian colleagues, taste better than Nespresso ones – but who am I to judge and compare?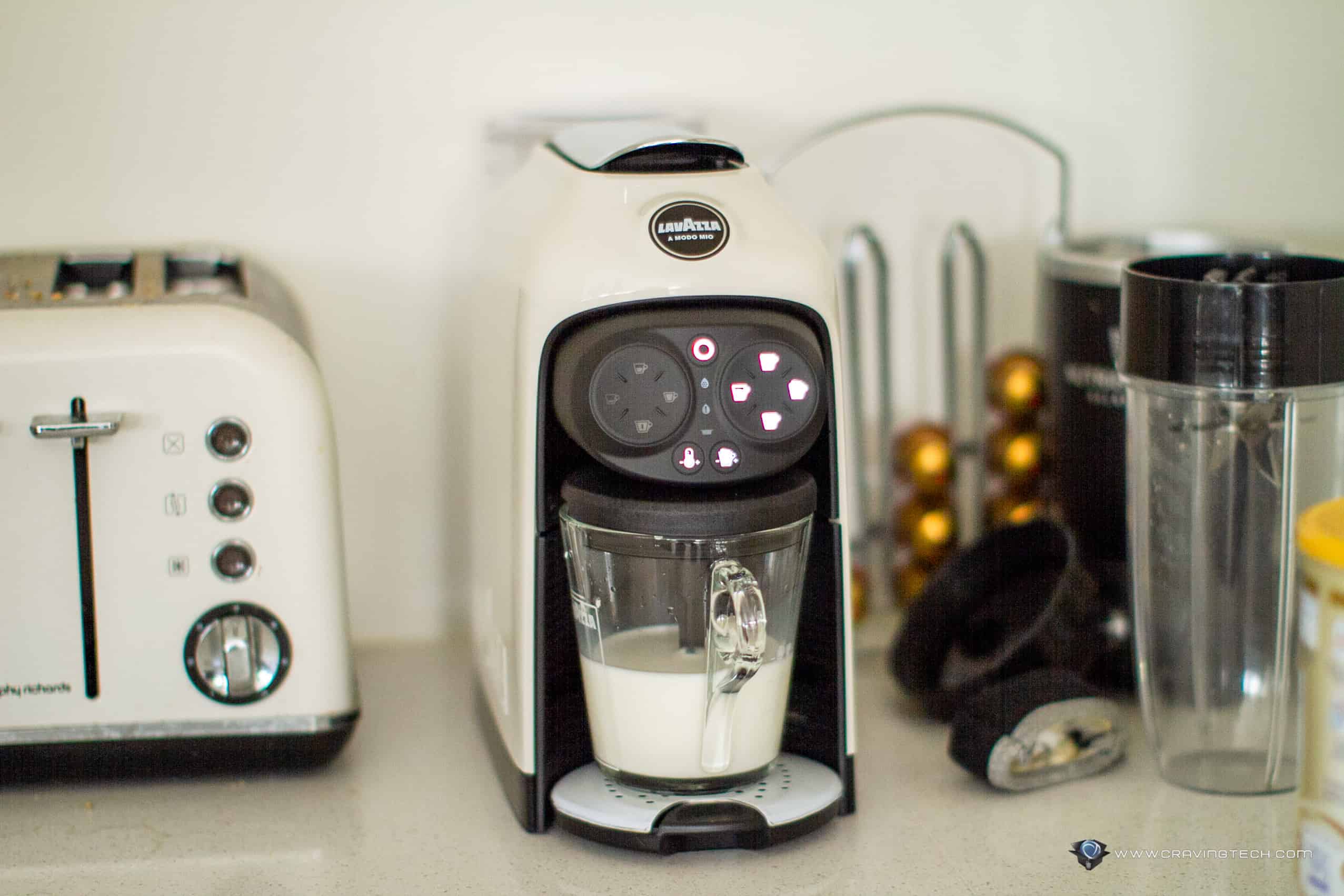 Whether you are living in a carpeted apartment, a house unit with floorboards, or a big, two-storey house with tiles, you'll always need a good vacuum cleaner. While there are tons of vacuum cleaners out there, I believe Dyson's suction is still one of the best (if not the best) for carpets. Years of research and millions of pounds were being spent into perfecting their cordless vacuum cleaner machines and with confidence, James Dyson even declared the death of corded vacuum cleaners with the release of V10.
But this year, we're talking about Dyson's latest V15 Detect which comes with crazy new sensor and even a green laser – yes, you read this right. While these two new tech are cool as you can see dirt and dust better (even with full, comprehensive, different particle count stats), the machine also comes with anti-tangle head + attachment. They are perfect if you have long hair (or live with someone who does) or have pets in the house.
And speaking of Dyson and dust, I have also reviewed their newest Purifier Hot+Cool Formaldehyde and used it in our bedroom. It's a cooler (fan), heater, and air purifier in one. Not only that, the machine can detect and even destroy any formaldehyde in the room (which is a dangerous substance inside your house), making it one of the best air purifiers out there.
For organising your home such as labelling all your pantry bottles and jars, we've reviewed the original Cricut Maker a few months ago but have already used it to the fullest, for decorations. There is a newer Cricut Maker 3 released this year – though we are still waiting for a review unit to fully explore what it can offer. My wife though, has fully utilised the original Cricut Maker that we have for her event styling business at Nata Events and you can create amazing things with it for room decorations or events like Christmas, Birthdays, Father's Day, etc.
Audio
Earphones
I'm not gonna lie, there were tons and tons of earphones and earbuds coming our way this year (and I sadly had to ignore or reject some of them as there were just too many)! I believe next year is not going to be different as each brand tries to perfect their current models and release newer earphones with better audio and tech. It's good for consumers though, so can't complain there. But some of them this year do get a nod or two from us for their excellence in design, audio quality, ANC, and other things worth mentioning.
For earbuds, I was quite surprised with Huawei FreeBuds Pro because I didn't expect a good earphone coming from a brand that doesn't focus on audio. The earbuds sound great, have intuitive controls, and go on par with the Jabra Elite 85t but with better fit on the ears.
It retails for A$287 at the moment (Amazon) but if you are looking for something at a lesser price, the OPPO Enco Free2 (A$199) & Jabra Elite 3 (A$119) are pretty good too. The Enco Free2 is more expensive as it has an active noise cancelling feature but if you rarely wear earphones for travelling or exercising outdoor, you'll be happy with the Jabra Elite 3.
Headphones
Want the best audio quality possible? Ditch that earphones and go all out with bulkier, but better-sound-headphones.
With the latest QuietComfort 45, Bose seals the deal by delivering one of the best active noise cancelling headphones out there – perfect for those looking to travel after so long in lockdown. While I haven't tested the QC45 on an airplane yet (hopefully soon), I could already experience how good the noise cancelling was while riding the train, tram, and walking around within the busy, windy, Melbourne CBD.
But if you are looking for a more stylish ANC headphones (and of course, with great sound too), I fell in love with Sennheiser MOMENTUM 3 WIRELESS design with stainless steel & leather combo, but also comes with great sound quality and ANC.
Speakers
We also reviewed a few speakers this year and I find that this JBL PartyBox On-The-Go to be unique and most useful of them all. It's not just a big, portable speaker, but with the included wireless microphones, you can sing along or even give it to an events' MC or use it for making announcements. You can even plug a guitar in for a small, intimate performance.
Still with JBL, my 17-months-old son loves the JBL Xtreme 3 we placed on his playroom shelf. He likes listening to music so he often points his finger to the speaker whenever he feels like listening to his songs. It has a big sound and battery life too.
By the way, if that JBL PartyBox On-The-Go intrigues you, there is a smaller version made by BlueAnt – the BlueAnt X4. It's easier to carry and of course, also includes a microphone for that sing-along fun in parties.
But if you are looking to upgrade the sound department for your TV, we've been using the Creative Stage V2 in our Master Bedroom. It's a soundbar and soundwoofer combo with compact design, perfect for those who live in an apartment or if you want to use it on the PC. It supports Bluetooth 5.0 and can be used for easy music listening through your phone when you are not watching any TV series or movies.
Recording
While we've been talking about audio output so far, this handy, recording device suddenly came into our radar. RØDE AI-Micro allows you to plug one or two microphones to record audio into any device – computers, laptops, and smartphones. If you've been making video and/or audio contents using your phone, utilising the AI-Micro and a good microphone can make you sound better and your content more professional. It's a game changer in the portable, audio recording department, so check it out.
It's also the first product we've ever reviewed fully here from RØDE and there is more to come, so stay tuned for them here at Craving Tech.