NURA is an Australian brand that was founded in 2018 from a Kickstarter campaign with their revolutionary NURA Headphones. When the original NURATRUE was released in early 2021, it received raving reviews from many established publications.
NURATRUE earbuds are using proprietary technology that can learn and adapt to your hearing. They have recently teamed up with Fool's Gold (a Brooklyn-based record label) to create a limited edition 'Fool's Gold NURATRUE Earbuds' that we are reviewing today. 
What's in the box?
USB-A to USB-C charging cable
2 x Wing attachments
1 x Foam tips
4 x Multi-sized silicone ear tips
NURATRUE earbuds
Charging case
First impression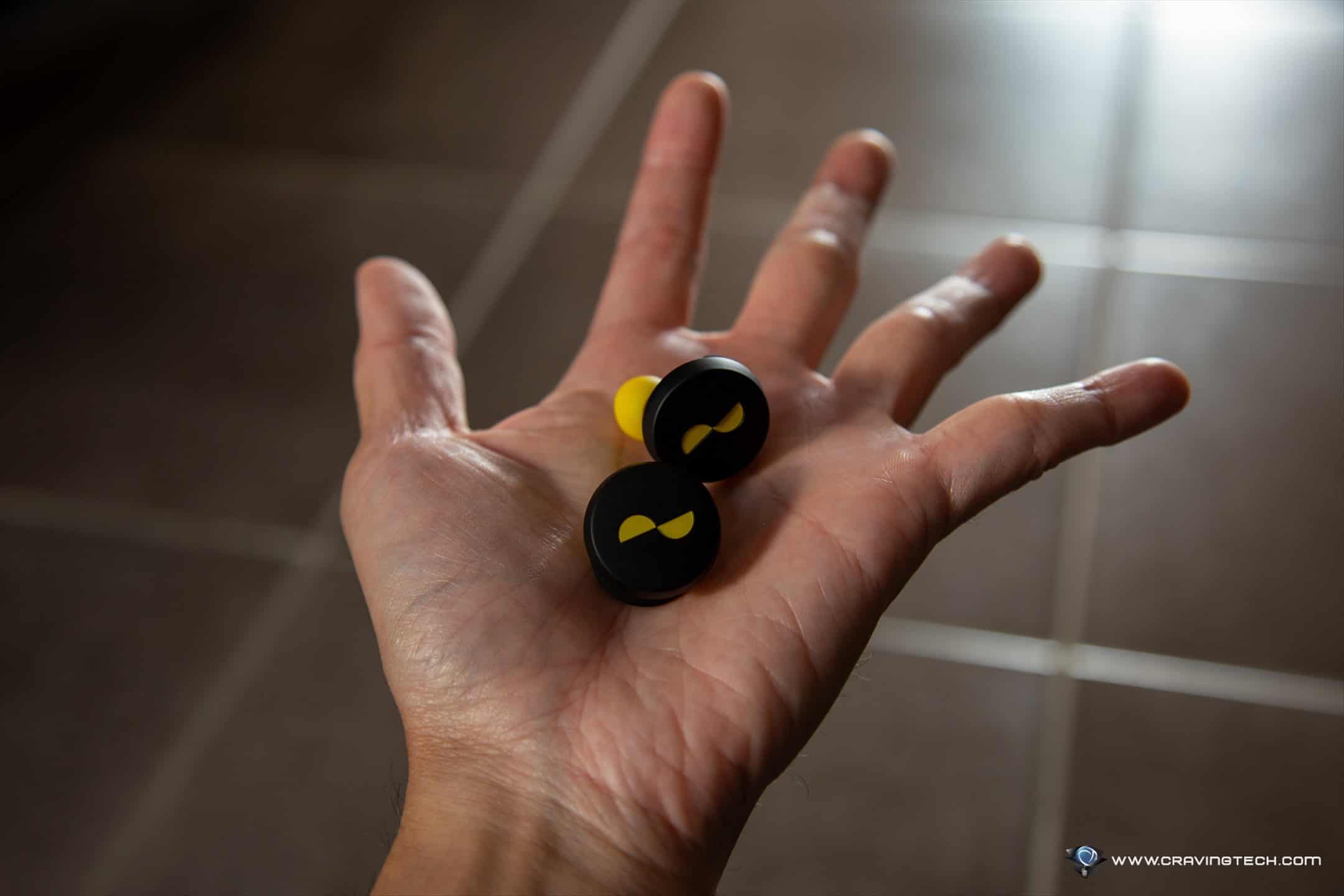 Before pairing the NURATRUE earbuds for the first time, I had to download the Nura app (available on both iOS and Android). I then took the earbuds out of the box and they're immediately on pairing mode. It is so simple.
After putting them on, the Nura app did its magic by calibrating my hearing profile. This process took around a few minutes to complete. Using highly sensitive microphones, NURATRUE listens for otoacoustic emissions containing information about my hearing. Its self-learning engine creates a unique hearing profile, providing depth, detail and clarity like no other earbud can. 
Exterior-wise, the matte yellow casing certainly looks apart from most earbud cases out there. Plus, the yellow NURA logo placement on the earbuds make them stand out when I wear them. Another cool thing is that every time I wear them, it greets me like I have a personal assistant.
Cool features
Nura Personalized Sound
Immersive bass
Active Noise Cancellation
Social Mode
Customizable Touch Buttons
IPX4 sweat resistance
Six hours of music, 24 from case
Fit detection for optimal sound
Sound quality
This is where NURATRUE shines. I've owned and reviewed more than a dozen earbuds in the past two and half years, and nothing even comes close to NURATRUE's sound quality. It's simply sublime. NURATRUE blows all of them out of the water. No wonder it has received so many accolades.
I've been using it mainly for listening to music and it's that good. Considering I have a wide range of music tastes from classics (like Louis Armstrong) to Hip-hop (like Beastie Boys), these NURATRUE earbuds are the perfect match for any genre that I listen to. The lows and highs are perfectly balanced. The bass is pretty immersive too, especially when you turn up the immersion mode (in the app).
Comfort 
The default NURATRUE's ear tips are comfortable enough in my ears after a long period of usage, so there's no need for me to change them. However, there are 4 multi-sized silicone ear tips, should you require different sizes for your ears.
The Active Noise Cancellation is more than adequate since it blocks up to 90% of your ambience noise. 
Battery life
The battery life is awesome too! NURATRUE has a 6-hour continuous playtime and 24-hour playtime with the charging case. In the past week, I've only needed to charge it once. 
Tech specs
Earbuds: 24.8 x 24.8 x 21.9mm
Case: 72.4 x 30.2 x 35mm
Earbuds weight: 7.4 grams (each) 
Charging case weight: 37.1 grams
Battery: 6 hours continuous, 24 hours with the case
Connectivity: aptX™, Bluetooth® 5.0, Bluetooth QuickSwitch
Sweat resistance: Yes
Fit detection: Yes
Noise Isolation: Active Noise Cancellation (ANC)
Voice: In-ear and outer-ear microphones for calls
Should you get one?
Absolutely yes! These NURATRUE Fool's Gold Limited Edition earbuds are the best earbuds that you can get. Or, these could be the perfect Christmas present for your loved ones.
They're available on NURA's website for $329 (with free shipping, a 12-month warranty and a 30-day satisfaction guarantee).
Disclosure: NURATRUE Fool's Gold Limited Edition review sample was supplied for reviewing