Kindle Paperwhite Signature Edition Review – If you've read or heard good things about Amazon's latest, 5th-generation Kindle Paperwhite eReader, there is more good news. The new, Signature Edition, is basically the latest Amazon Kindle Paperwhite but with upgrades that you'd want and love.
Kindle Paperwhite Signature Edition adds more storage for your eCollections (32GB), auto-adjusting front light, and also the convenience of wireless charging.
Amazon Kindle Paperwhite Signature Edition has a 6.8-inch screen with 300ppi and the screen is also glare-free. It has the right size to be held with just one hand, and light enough (208 grams) to be held for a good length of time.
The bezels mean you can hold the device comfortably enough without accidentally flipping pages (done by a flick motion or a tap). It doesn't have any physical buttons to flip between pages though, so you either need an extra hand to swipe between the pages or use your pinky finger to rest the Kindle and utilise your right thumb to go to the next page.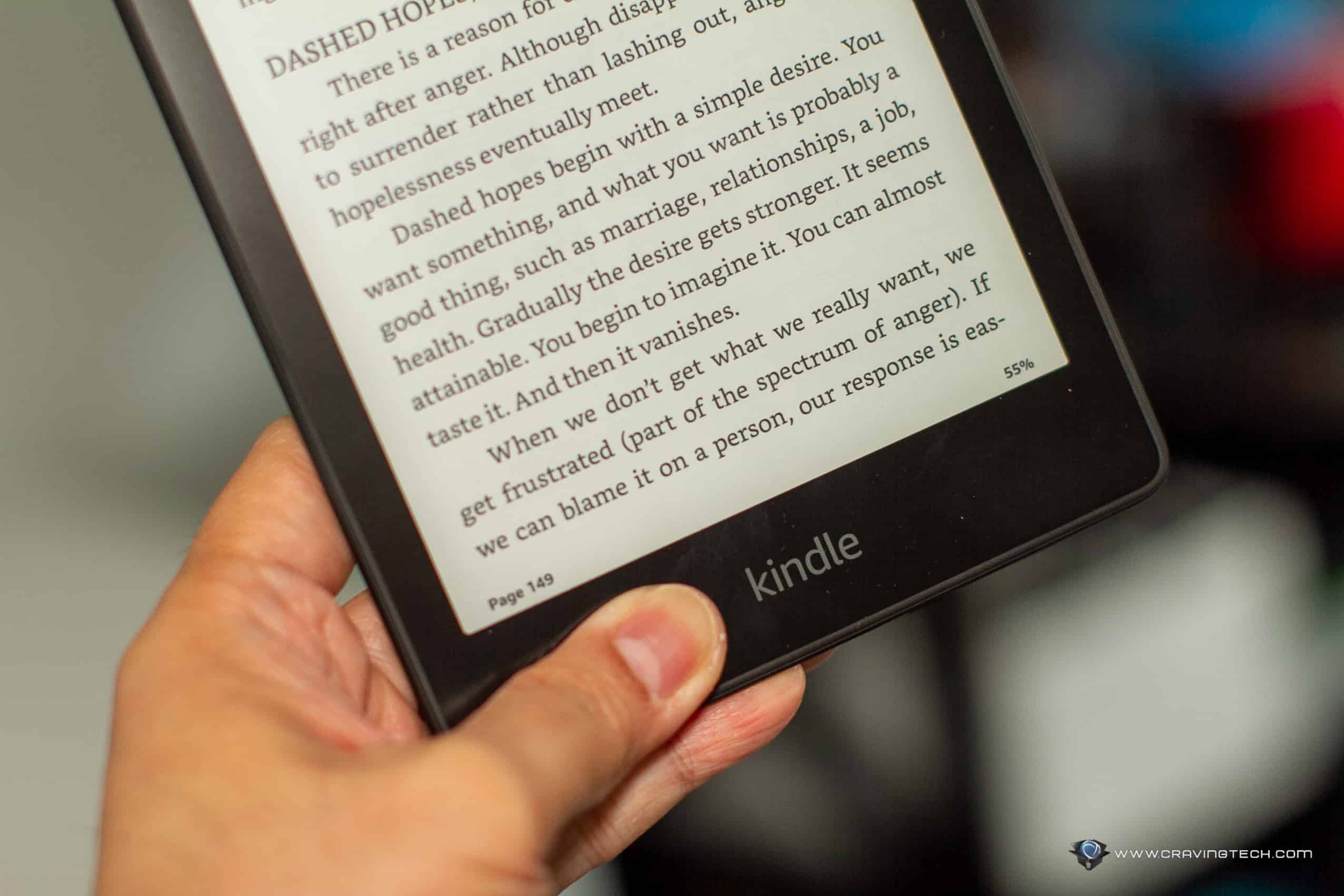 It's definitely minimalist design over convenience. If the device has two physical buttons used as the page turns, its size will be bigger (or the screen has to be made smaller) and definitely doesn't look as pretty. But if you prefer to have them for practicality purposes, the Kindle Oasis is definitely for you instead.
The Kindle is IPX8 rated which means it can be submerged up to two metres of fresh water for up to 60 minutes or 0.25 metres of salt water for up to 3 minutes – definitely more than enough to protect you from accidents when you are reading next by the pool or beach.
If you get tired of having to adjust the screen brightness manually with your current eReader, you'll love Kindle Paperwhite Signature Edition's auto-adjusting front light. This adaptive light basically adjusts the screen brightness based on the lighting conditions (a feature you'll find in most modern smartphones). You probably thought you didn't need it, but it's a godsend feature to have.
As you move from one room to the next, or reading from afternoon til the evening, the screen adjusts dynamically without your intervention and at times, without you noticing the change.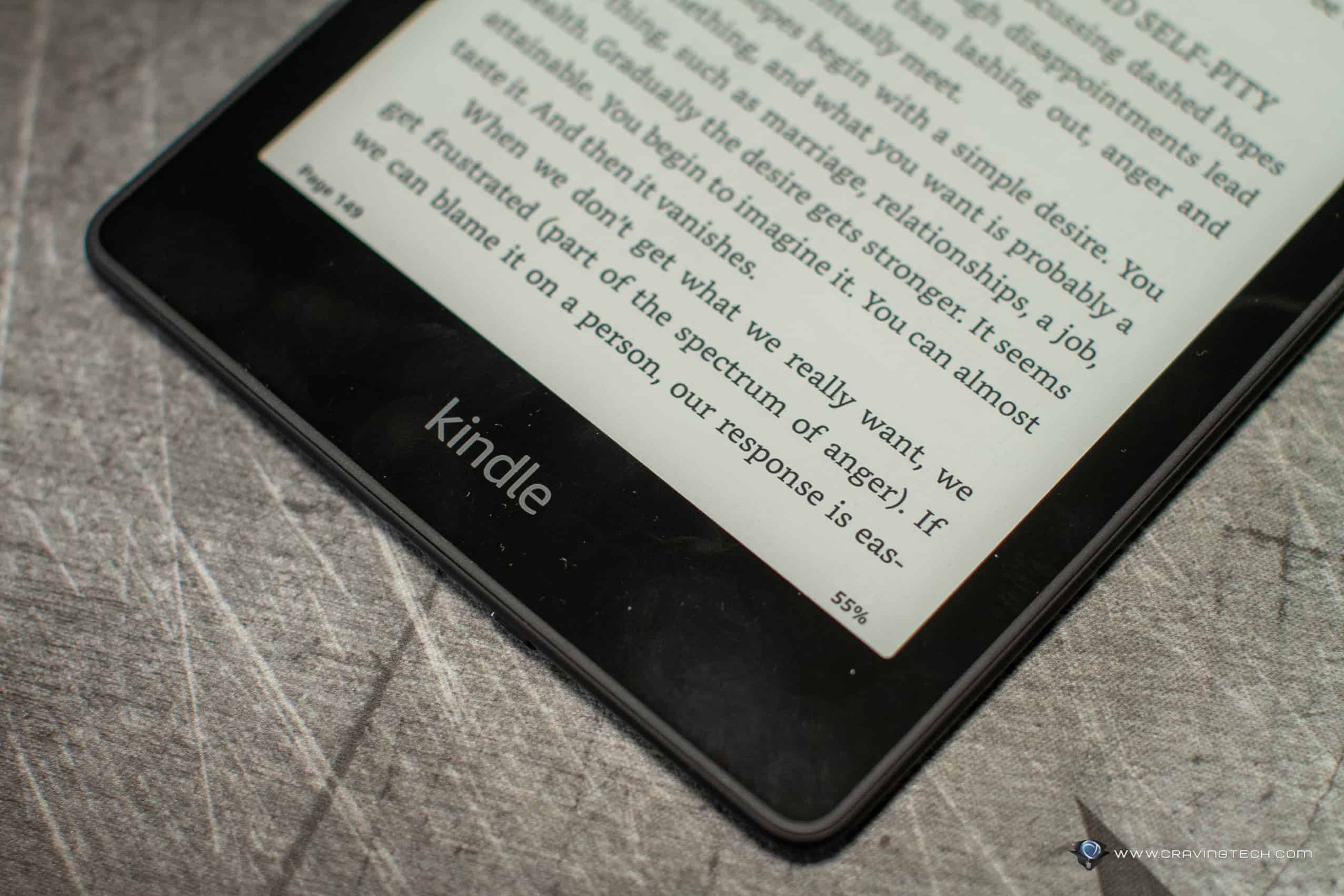 You can adjust the shade of the display from a white light to a warm amber, or schedule when the light changes (automatically based on sunset and sunrise, or manually set). These settings can be accessed quickly by swiping down from the top of the screen. A quick tap to switch to Dark Mode can also be accessed here – really good when you've turned all the lights off but want to do a bit more reading before you sleep.
With wireless charging, charging the Kindle has been made flawless and convenient. If you read tons of eBooks daily and therefore has to charge your eReader pretty often, you'll appreciate the wireless charging support on the Kindle Paperwhite Signature Edition.
The wireless charger is sold separately but I find that it works great with my MagSafe chargers lying around at home like this one from Mophie. I also tried it on the Belkin BOOST CHARGE PRO stand and while it works – the magnet element on the stand is not strong enough to hold the Kindle on its place.
But you can always plug the USB-C charging cable in and charge the battery away. It full charges in less than 2.5 hours if you have a 9W USB Power Adapter or 5 hours if you plug it to your computer.
Amazon Kindle Paperwhite Signature Edition Review Conclusion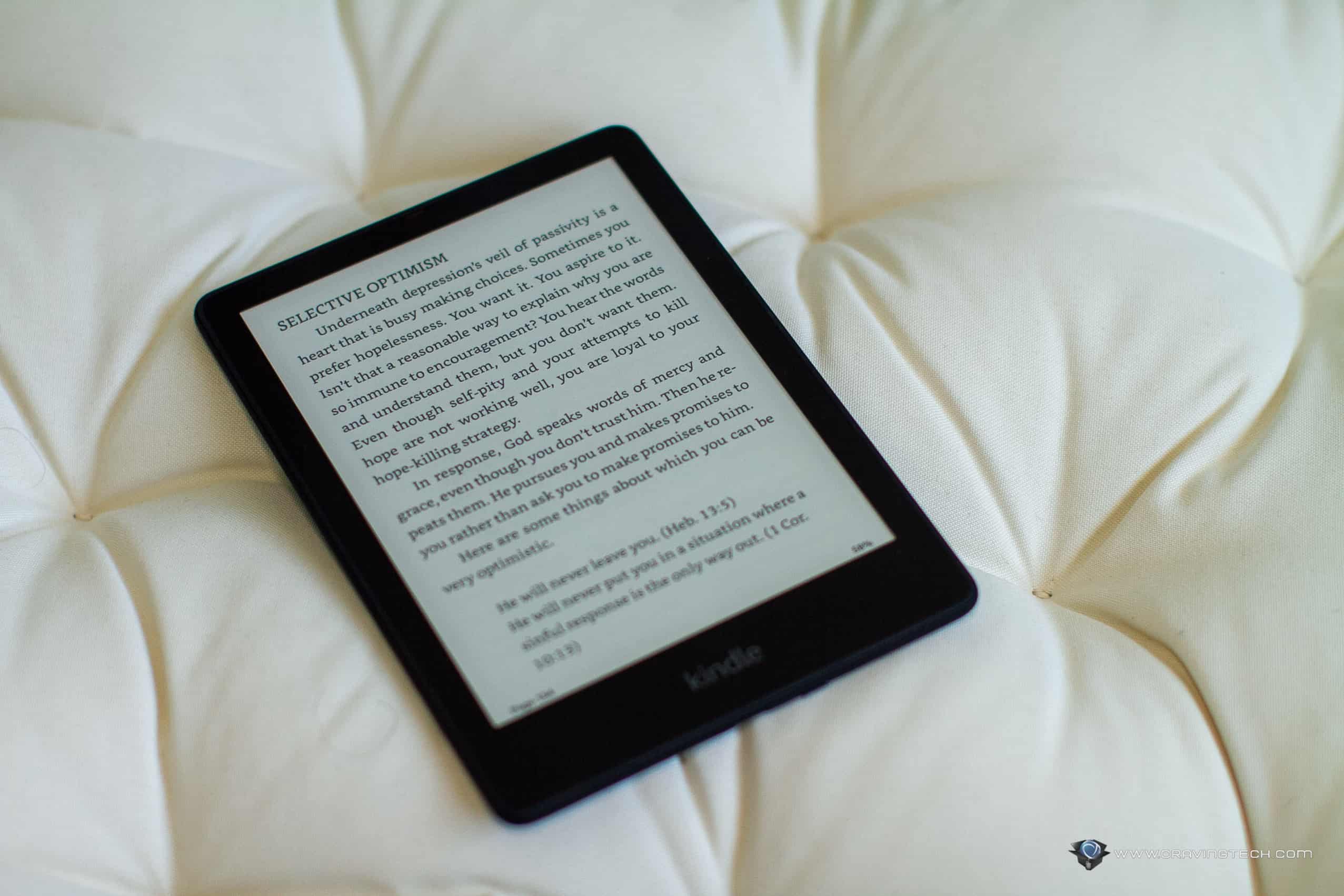 Amazon Kindle Paperwhite Signature Edition adds a few extra upgrades to the 5th generation of Kindle Paperwhite. They definitely give extra convenience to your e-reading experience though not as "must have" features. You can get away with just the original Kindle Paperwhite but if you want the best Kindle Paperwhite experience, the Signature Edition is definitely it.
The Kindle Paperwhite is an excellent eReader overall with dynamic, auto-adjustable screen brightness, minimalist design, generous storage, and a wireless charging option for those heavy eReaders who need to charge their devices frequently.
Amazon Kindle Paperwhite Signature Edition retails for A$238 and can be purchased at Amazon (AU | U.S).
Disclosure: Amazon Kindle Paperwhite Signature Edition review sample was supplied for reviewing
Amazon Kindle Paperwhite Signature Edition Review
Summary
Adds extra features to enhance your eReading experience to the already-excellent, Kindle Paperwhite 5th Generation