Fitbit Blaze Review – Activity watches are on the rise. We now come to the time where watches (activity and/or smart) can also track your daily activities, sleeping quality, and even measuring your heart rate.
Though Fitbit ChargeHR that I've reviewed before can do all that, some might prefer a traditional watch-look compared to an activity band or bracelet.
For people who love the look of a watch to track your fitness level, Fitbit has the answer for you with their latest Fitbit model, the Fitbit Blaze (or if you don't, there is the Fitbit Alta coming by the end of this month – or you can join Craving Tech's giveaway to own one!).
Fitbit Blaze Review – Packaging
Thanks to the packaging you can measure in a store whether you should be getting the Small or Large version (i.e you can place your wrist on the packaging). An X-Large model is available online.
Fitbit Blaze Review – Design
When I first saw the announcement, I could see the similarity in terms of looks with an Apple Watch (in a good way). Fitbit Blaze is not round-shaped, but has a unique design. It looks pretty good and stylish though at a certain angle, it somehow feels flat on the wrist.
In a sense, its light dimension is more comfortable to be worn on the wrist, compared to other watches I've reviewed here (like the Runtastic Moment Classic and Motorola Moto 360 2nd Gen). Sure, they may look better, but they are pretty thick & bulky compared to the Fitbit Blaze.
Looking closely (which I didn't notice before), the screen part of Fitbit Blaze is actually a square and can be detached. Or more precisely, needs to be detached to charge. Though I find it funny that you have to take the extra steps to place it in the included charging cradle, this does protect the screen while you charge.
The bands can be swapped around so you can mix and match different bands to suit your style. Fitbit Blaze's silver frame design makes it easy to match almost every band colour you can think of.
The screen is touch-screen enabled and to my surprise, it's buttery smooth to interact on – like Apple's smooth. Menus and stats can be browsed by swiping your finger over the screen, but going back to previous screen requires a hard button press.
The clock faces can be changed but there are only limited options available and I find that the default still looks better than the rest.
Fitbit Blaze Features
It tracks your all day activities such as steps, calories burned, heart rate, etc. The heart rate sensor can be set Off, Auto, or always On. At Auto, I find that it continuously monitors my heart rate and turned off automatically if I place the Fitbit Blaze on my desk (i.e not worn on the wrist).
With Fitbit PurePulse Heart Rate Technology, you can monitor and tailor your workouts intensity to suit your goal better, by monitoring your heart rate constantly and keeping it stay at a specific zone you are targetting (ex: Fat Burn or Cardio Zone).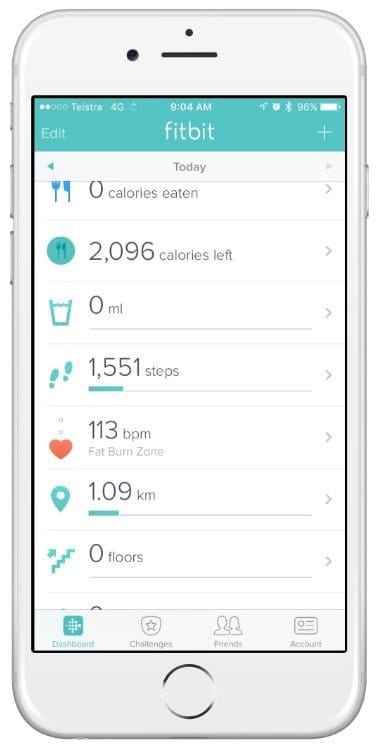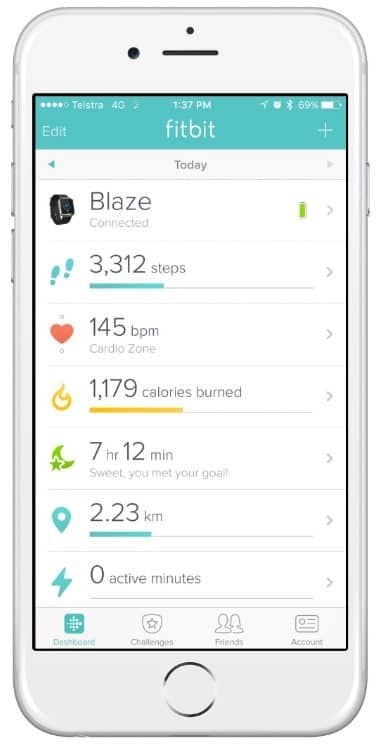 Fitbit Blaze also tracks your sleeping quality and it comes with automatic sleep tracking capability so you do not need to press any button before you go to sleep (which I tend to forget). Like other trackers, it also has a silent alarm which can be set to wake you up gently.
It'll automatically try to recognise and track your exercise for you, so you don't have to log it each time. Walking, for example, comes naturally and Fitbit Blaze can easily recognise them:
Stats can be tracked and viewed any time where I can even look at my resting heart rate back in 2015 and noticed an improvement (from 85 to 73-ish, thanks for me being more active and doing badminton every Friday). It's easy to see your progress with Fitbit and there is no silly subscription service like the Runtastic Moment Classic.
The new FitStar gives you a step-by-step instruction to exercise with the help of the touch screen as a visual feedback. Whether you do them correctly or not, however, is entirely up to you as the watch cannot detect your exact movement.
Apart from the fitness side, Fitbit Blaze works with Calendar, Call, and Text Alerts sent from the phone. My iPhone 6s totally works great with the Blaze but sadly, there are no app notifications supported.
I can also control my currently played music in the car through Fitbit Blaze, even when my phone is currently paired to my Hyundai i30's Bluetooth audio system.
Fitbit Blaze unfortunately does not have a GPS on its own, so you will still have to carry your phone with you while you jog.
It has around 5 days of battery life according to Fitbit and I found that I could actually get more out of it (this obviously depends on what your activities are).
Fitbit Blaze Review Conclusion
Fitbit Blaze is an all new stylish watch from Fitbit, a new Fitbit activity tracker that doesn't look like a bracelet or a band. It looks great on the wrist with smooth and great interface. The swappable band means that you can mix and match the watch to any occasion, if you have the money to buy more bands. Even with just one band, Fitbit Blaze looks elegant enough to wear all day long. Its flat look on the wrist is a hit and miss, you may or may not be okay with it.
There are few new features thrown into the Blaze, but to most Fitbit ChargeHR users, they are not good enough to entice an upgrade. However, the looks itself might be the primary reason why people would love the Fitbit Blaze (if you are coming from ChargeHR or Surge). If this is your first Fitbit, you'll definitely love it.
As much as how "smartwatch-y" it looks, Fitbit Blaze doesn't support app notifications, so please bear in mind that this is still a Fitbit product that is primarily used to track your daily activities and sleep, and you need to manage your expectations.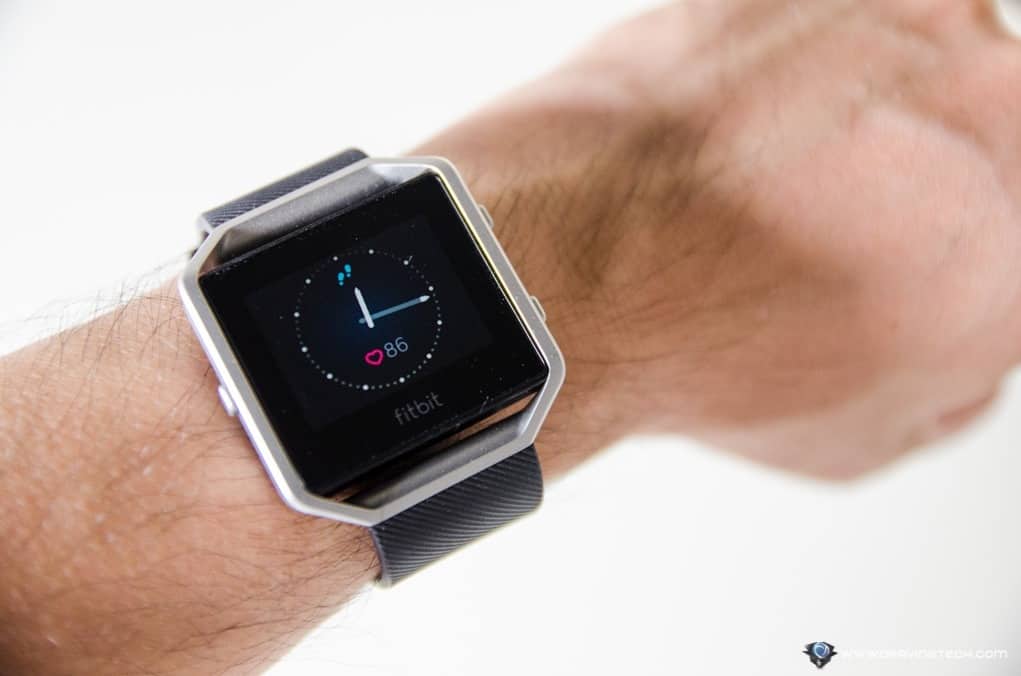 Fitbit Blaze Pros
Stylish look, like Apple Watch (in a good way)
Smooth and well-designed interface
Great battery life
Stable: no syncing problem, etc
Accuracte tracking (both activities and sleep)
Accurate heartrate sensor
Interchangeable bands
The Fitbit that we all know and love
Fitbit Blaze Cons
No GPS
No app notifications support
Flat on the wrist, kind of weird to look sometimes
Extra steps to have it charged
Disclosure: Review sample was supplied for reviewing but all opinions are mine
[AMAZONPRODUCTS asin="B019VM3F2M"]