iPhone 6s Review – By now, you've probably read a number of iPhone 6s reviews out there (or even watch a bunch of iPhone 6s review videos).
Even if you haven't, you've probably already known about all the features and what Apple's new phone does. So, I'll try to minimise talking about the new features in detail (or how they work) and share more about my opinions on iPhone 6s.
You can always go to Apple's iPhone 6s page anyway to read about the new features (like 3D Touch or Live Photos) in detail.
iPhone 6s Design Review
As you know, iPhone 6s looks pretty much exactly the same as the iPhone 6. Saying that, however, Apple has reinforced the body with a new aluminium alloy that makes the device stronger. This means that it will now less likely to bend and less likely to break from a fall. Sure, it doesn't necessarily mean it will always survive a fall, but the chance of survival will be higher compared to iPhone 6.
Apple has also silently included a water sealant inside the body, which makes it the first waterproof iPhone ever. Yes, iPhone 6s is waterproof and there are lots of iPhone 6s owner experimenting and publishing their test videos on YouTube to prove it.
Now, iPhone 6s is 14 grams heavier than the iPhone 6 but in reality, this does not matter because I can't really feel the difference. We even did a blind test in the office where I held an iPhone with my eyes closed and guessed which iPhone it was (6 or 6s). The result was I couldn't tell the difference and guessed wrongly a few times.
iPhone 6s 3D Touch Review
Apple's new 3D Touch feels like a subtle feature that may not be necessary in a way, but you cannot live without it like a right click on a mouse. It is NOT a long press like many commenters claim on forums. As explained, Apple actually researched and invented a technology that will detect how hard you press on screen, based on angles and other factors.
The sensor works well in detecting my deep presses at all times, and I love the fact that you don't have to press it right at the first time your finger touches the screen. So for example, you can press on an icon and then press deeper if you don't see the 3D Touch executes. The response is quick, as quick as pressing an app icon to run it (which you won't achieve with a long press "workaround").
Usefulness? It depends. At the moment, not many apps support it but I have faith the developers will update their apps with 3D Touch support soon. It has definitely saved me a few presses whenever I need to do something within an app. Or when I can do a peek to a link on Safari or have a quick read on a Bible verse link. Is it a "must-have-feature"? Not really, but it's a subtle feature that you'll love and can't live without in the future, once apps are taking advantage of it.
Once supported in games, 3D Touch will also add more interactivity and a deeper gameplay. In a driving game, for example, you can press deeper to accelerate further or fire a nitro boost. Or a drawing app draws differently on screen when sensing a different pressure. I definitely would like to see what the developers can do with 3D Touch.
I think I've got used to having one (within 2 weeks of using iPhone 6s) that I sometimes did a deep press on my iPad Air and then realised how stupid I was.
iPhone 6s Live Photos Review
"A gimmick" is my first reaction to it, and yeah, it's not really the first idea ever on a smartphone. After trying to shoot and play around with Live Photos, is it still a gimmick? Yes, and No.
If you shoot a static, boring object, then you shouldn't probably shoot in Live mode (you can turn it off and on easily as you prepare your snap).
If you shoot your newly born, your lovely cute pet, a long distance relationship partner, or a breath-taking moving scenery, then Live Photos is actually cool (which I never expected that it would be). Live Photos make shots more memorable and because it is a "photo" in your mindset, so you'll actually shoot and watch it more often (compared to having to record a video).
On my trip to Cape Schanck Lighthouse in Mornington, I took some shots of amazing views while I was there. I use one as a Live Photos Wallpaper and I can deep press it when I want to re-live the moment on the lock screen (and see the ocean waves crashing into the reefs). This somewhat gives a richer experience and a deeper personal connection to the past, as if you are still there.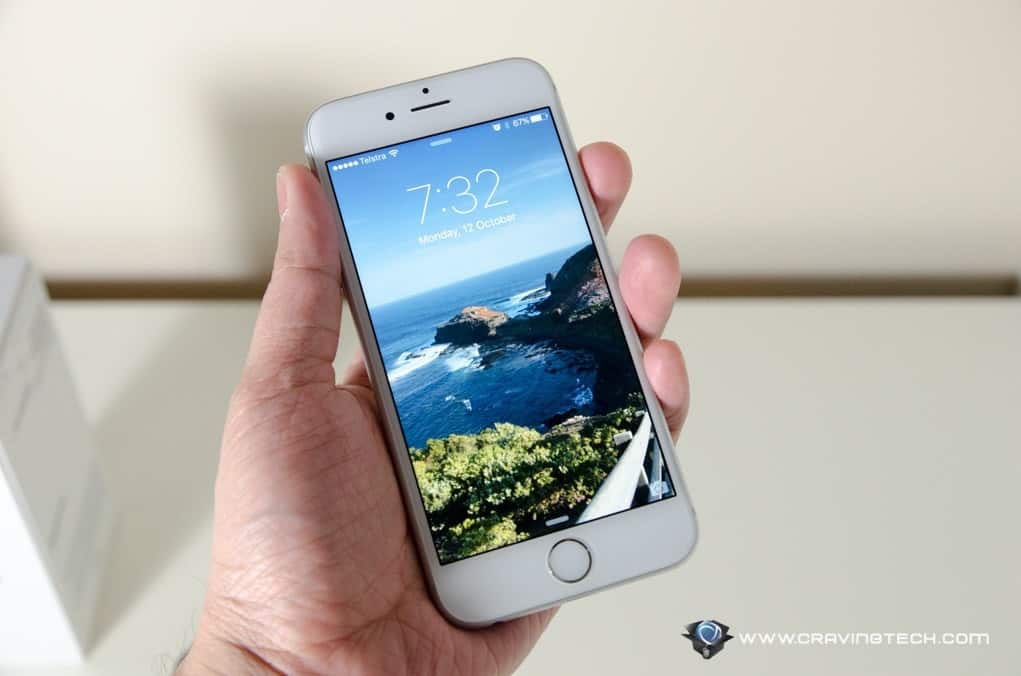 Or, again, Live Photos can be a gimmick to some. It varies to one another.
iPhone 6s Camera Review
Now, the iPhone 6s does not necessarily take better shots than the iPhone 6. It is not a big jump (unlike the jump from iPhone 5s camera sensor to 6) so you may not notice much difference if you are already using an iPhone 6. Due to the megapixel increase, however, you'll see more details in a photo and you can zoom in closer without losing quality.
The colors are natural and I like how I can just snap things without having to fiddle with manual settings and all. It's an excellent all around, fast camera sensor.
Some unedited sample photos taken with iPhone 6s (apart from resizing):
The 4K video recording capability is awesome too. You may think that it's useless to you because you don't have a 4K TV to begin with. However, shooting in 4K means you can do a zoom-in while editing without making the frames pixelated (in 720p, for example). 4K video recording takes a huge amount of space, however, so you definitely don't want to get stuck with a 16GB iPhone 6s.
iPhone 6s Review – it's all about speed, speed, speed
iPhone 6s is insanely fast. I mean, seriously, I'm really happy with my iPhone 6 buttery smooth performance but man, iPhone 6s is even more buttery smooth (if there are such words to describe).
Unlocking the iPhone with a TouchID is instantaneous now which can be a problem because I cannot see my lock screen notifications anymore (because it unlocks too fast – there's always something to complain about, hey?). The new Touch ID sensor is also more receptive compared to the iPhone 6's, even if my finger is still a bit wet – which wouldn't work before.
Overall, even doing things on the iPhone is faster. This is because of the new processor and an extra memory added to the iPhone 6s. iOS 9 is super snappy. If you must know, iPhone 6s benchmark is also off the chart, much faster than many other flagship phones even with lower hardware specs.
iPhone 6s Review – Other things
The "Always-On Hey Siri" is actually pretty useful when your hands are full and you need to access or search for something with your phone. Or when you are driving and in need to change the tune. You can also shout "Take me home" or "Call X" without having the need to have the phone on a cradle. I do find however, that "Hey Siri" wouldn't execute if the iPhone is inside my pants' pocket, no matter how hard I shouted while I'm driving.
The Selfie-virtual-flash trick (or Retina Flash, Apple calls it) using the screen is actually pretty nifty and not a half-baked solution that I thought it was. Apparently, there are a bunch of technologies powering Retina Flash, including a dedicated custom display chip and the True Tone flash to make sure your face is not overly exposed and has a natural tone. It actually works really well.
iPhone 6s Review Conclusion
There is no doubt that the iPhone 6s excels in many areas such as speed/performance and having internal upgrades worthy to grab if you are an iPhone lover.
I would say that although the new things and updates are nice, they are not necessary to have. So, if you already own an iPhone 6, there is not much incentives for you to upgrade. Saying that, though, if you love to have the best iPhone that you can have and use at the moment, the iPhone 6s is worthy to grab.
It's lightning fast in every thing it does, waterproof, subtle yet useful 3D Touch, and an improved camera especially if you like to zoom into things, cropping, or editing High Definition videos.
iPhone 6s has solid internal updates and upgrades. If you can wait though, wait for another year and go for iPhone 7. However, if you have the money and contemplating to upgrade, you will not be disappointed.
[AMAZONPRODUCTS asin="B015E8U6EM"]