Ready for another giveaway? The World Backup Day is March 31, 2016 and if you've never bothered doing a backup, this is the perfect time.
Thanks to Acronis Australia, we are giving away 1x Fitbit Alta and 5x Acronis True Image 2016 to six selected winners at the end of the competition.
Acronis True Image 2016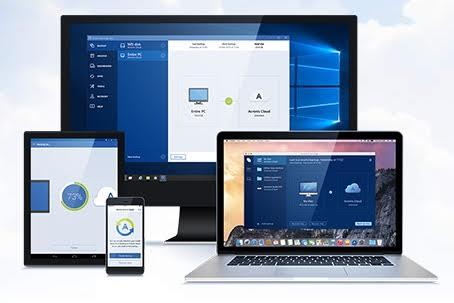 Acronis True Image 2016 is one of the popular backup solutions in the IT world. The software protects you from hard drive failure and many more unwanted disasters on your PC.
The handiest feature of Acronis True Image is the ability to make a "full image" of your desktop. So in a nutshell, it can create an exact copy of your whole computer (Windows, files, settings, etc) so when you replace the hard drive or buying a new computer, you can restore everything exactly the way it was.
There is also an option to restore certain things, so you do not have to restore everything back (in case you want to have a cleaner state of your previous system).
If you are not into backing up the whole thing, there are also options to backup certain files, folders, or drives of your choosing. It's quite powerful and easy to use. You can back your photos and music to a different hard drive, USB flash drive, or upload them to an FTP server. You then have an option to encrypt your backups as an added security.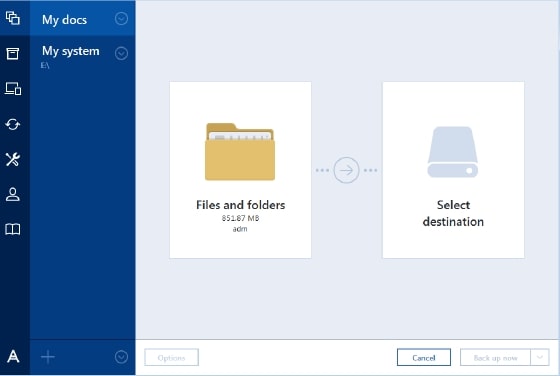 Backups can also be scheduled and the software supports incremental backups, which saves a lot of time (when the Acronis True Image 2016 does not detect any changes to the files). Very handy.
Fitbit Alta
I'm sure I don't need to explain what a Fitbit product is to you. The Fitbit Alta is the newest activity tracker from Fitbit with higher focus on fashion, as much as still keeping the activity tracker useful to track your activities during the day and sleeping quality during the night.
The bands are also interchangeable so you can wear different ones for different occasions (though you have to buy the different bands separately).
It even has a Call, Text, and Calendar Alerts.
Now, note that the Fitbit Alta is still under pre-order at this stage and the Fitbit page writes that it'll ship in late March. We certainly cannot know if this changes in the future or if Fitbit Alta is out of stock by the time competition has ended.
We'll definitely order one in for you once you are confirmed as the winner but it may be a while before you can get the prize. We'll also try to get the size and colour that you pick, but it depends on the availability. Nevertheless, you will definitely be a proud owner of Fitbit Alta if you win!
Giveaway Details and How to Enter
To enter, simply use the widget below this post to answer a question of "Ever had that feeling of hopelessness when you stare at a screen and it tells you a drive containing all your photos and documents is corrupted? Share with us your experiences here of data loss and how you'd like to save your memories today!".
Your name and email will only be used to contact you. Spam free.
Full terms and conditions:
Eligibility: Australia and New Zealand
Giveaway starts on Monday 21 March 2016, 7PM AEST and ends on Monday 11 April 2016, 7PM AEST.
The prize is 1 Fitbit Alta valued at AU $199.95 and 5 Acronis True Image 2016 license for 1 PC valued at AU $69.99. Total prizes are worth AU $549.90.
Prizes cannot be exchanged or redeemed for cash.
One winner will be selected at the end of the competition to win the Fitbit Alta, and 5 others for the Acronis True Image 2016 license.
The winners will be announced on this same post after the period is over and contacted by email. If you don't reply the email within 72 hours, a new winner will be picked instead.
This is a game of skill, not chance. The winners will be picked based upon the best answer to the question.
Giveaway Widget:
Fitbit Alta and Acronis True Image 2016 Giveaway