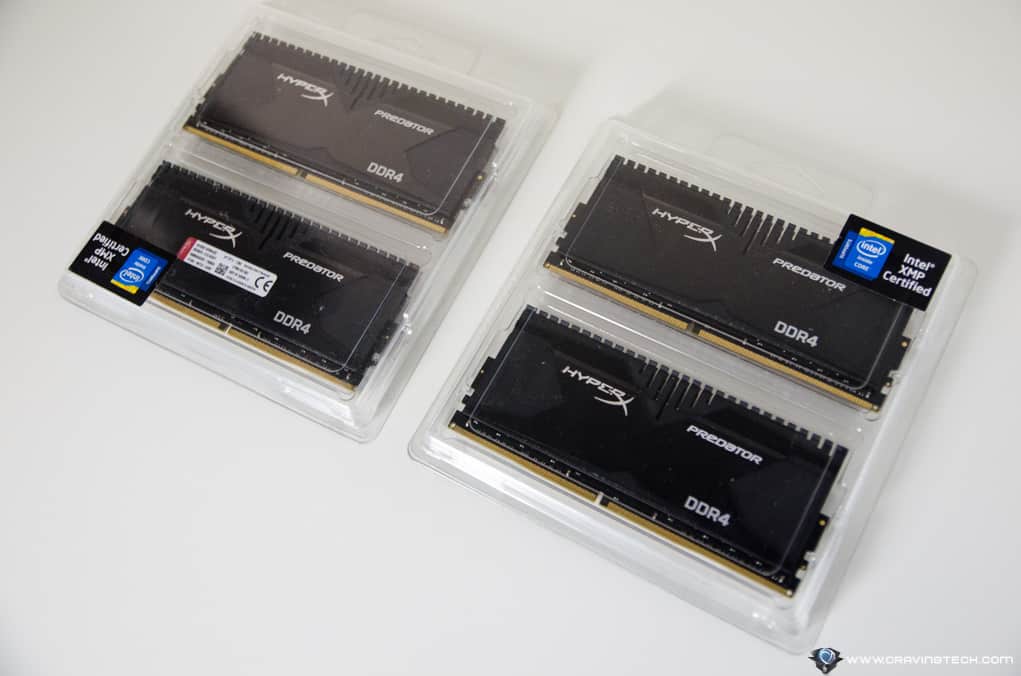 Back in the old days, Kingston ruled the RAM world. On every PC build I had, I always picked Kingston, known for its performance and stability. My a-few-years-old PC (very recently replaced) was running a Kingston DDR3 2x4GB PC-10600/1333 memory kit and it's been running solid for years.
Kingston faces fierce competitions these days from the other manufacturers, but that doesn't hinder them from making great memory modules.
Thanks to Intel's new Skylake processor architecture, DDR4 RAMs are now supported and they come at affordable prices as well.
Test System Specifications:
| | |
| --- | --- |
| Motherboard | ASUS Z170 PRO GAMING |
| CPU Cooler | CRYORIG H7 |
| Processor | Intel i7 Skylake 6700K |
| Memory | 4x8GB (32GB) Kingston Predator DDR4 HX428C14PBK4/32 |
| Graphics Card | MSI GTX 970 Gaming 4GB |
| SSD | Intel 750 Series 400GB |
| PSU | Antec HCG-520M |
| Case | NZXT S340 |
| Extra Fans | CoolerMaster JetFlo 120mm Red LED (2 pieces as front intake fans) |
The kit I have here from Kingston is the 4x8GB (32GB) Kingston HyperX Predator DDR4 HX428C14PBK4/32, offering high performance for the new systems that can support DDR4 RAMs.
Design wise, Kingston HyperX Predator looks great on any build and should match any theme you want to throw on your next build: Black and White? Black and Red? The HyperX Predator will match them well.
The charcoal black heat spreader also adds a unique and stylish touch to the RAM. It's not just for the show though, as the heat spreader dissipates the heat to even surface area that can be really useful when you overclock the RAM at higher voltage. If you have bad cable management inside the case or not getting a good airflow, heat can arise fairly quickly within.
Thanks to the increased surface area with the fins, the HyperX Predator can go cooler and cool-looking (pun intended) at the same time.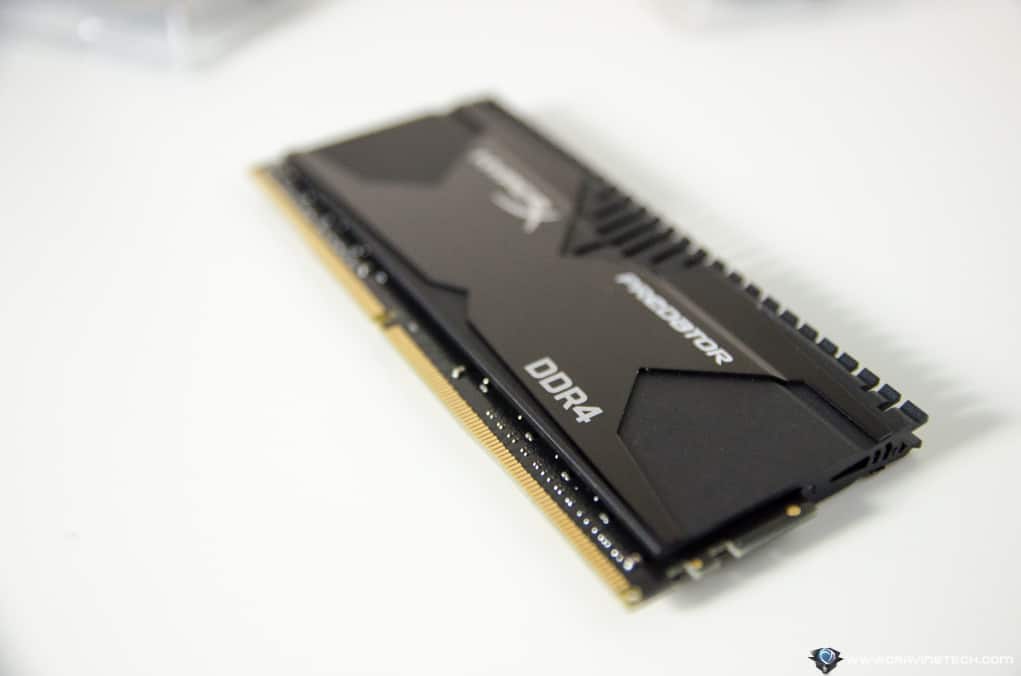 Unfortunately, the heat spreader is really tall. Combined with the RAM module, the whole HyperX Predator is 55.05mm high in total. This means that you have limited options in picking your CPU cooler, as most regular fans will interfere with the HyperX Predator high profile.
The Cryorig H7 CPU cooler that I use has zero RAM interference so it fits really well on my Skylake PC build. As you can see from the photo below, they play nice together. You should first check for the RAM height clearance on every CPU cooler you have in mind before you make the final call.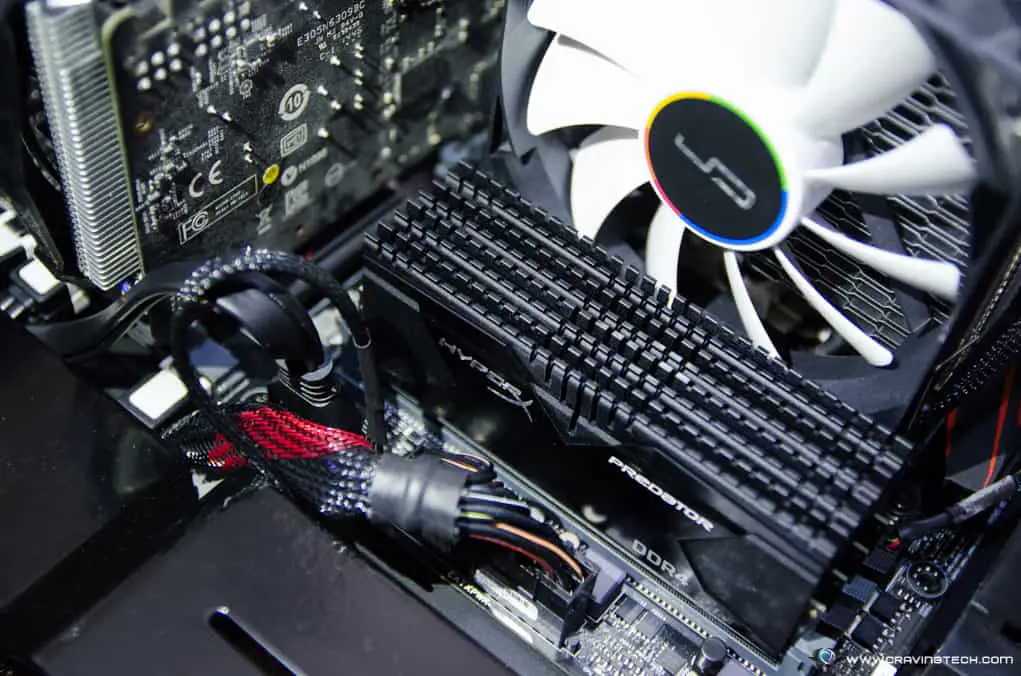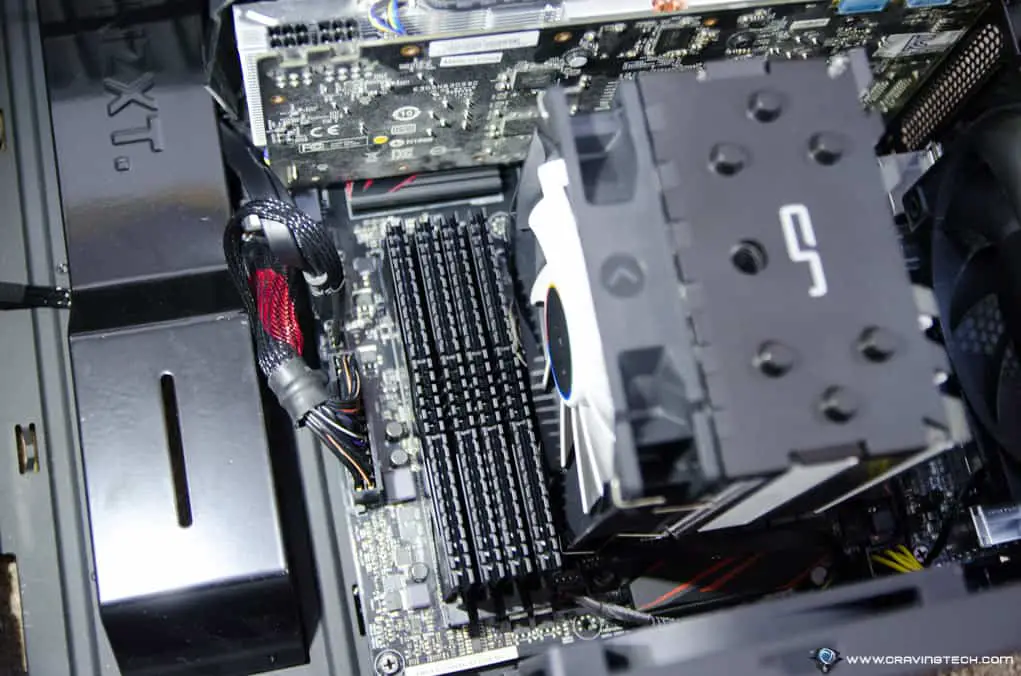 As much as specifications go, the HyperX Predator kit that I have has great timings and low voltages, which is better than some of the DDR4 RAMs I saw in the market. It supports Intel XMP for an easy overclocking through the BIOS XMP settings and has 3 different XMP Profiles out of the bat:
At 2133 MHz (stock): CL-15-15-15 @1.2V
At 2666 MHz: CL-14-14-14 @1.35V
At 2800 MHz: CL-14-15-15 @1.35V
After enabling XMP, it's just a matter of selecting which profile you want to use on your build. If you have a low budget motherboard, your system may not be able to run the higher profile. My ASUS Z170 PRO GAMING motherboard supports up to 3400 MHz RAM speed (overclocked), so I pick the highest speed possible out of this RAM kit for my daily driver, which is the 2800 MHz XMP Profile #2.
BIOS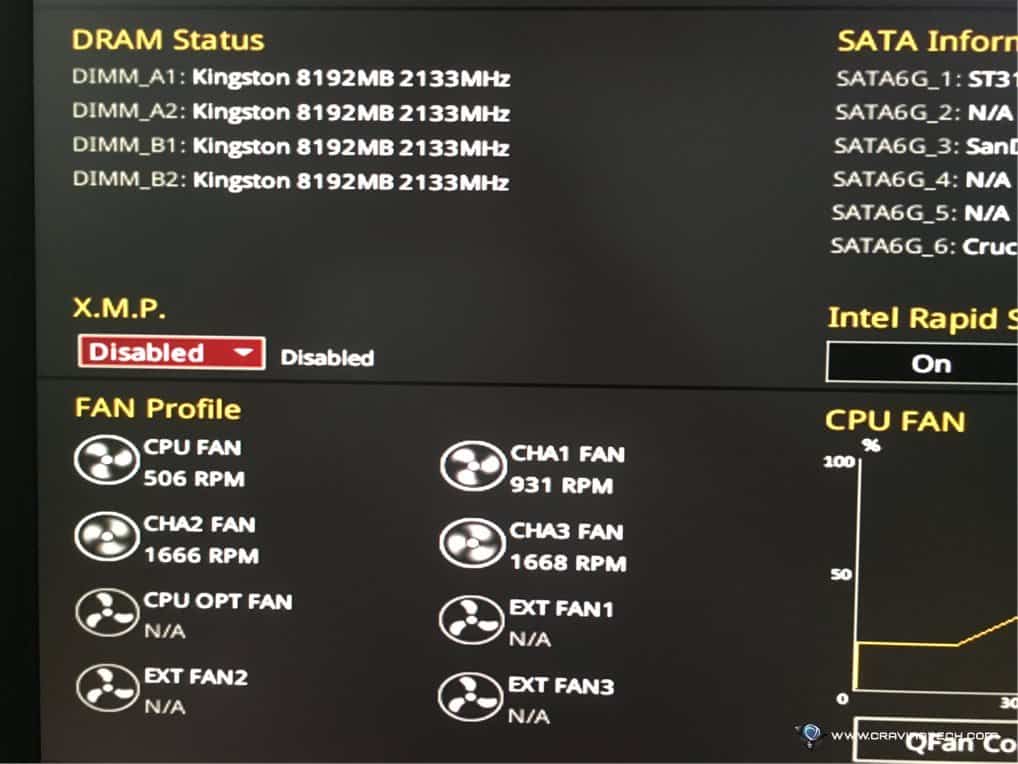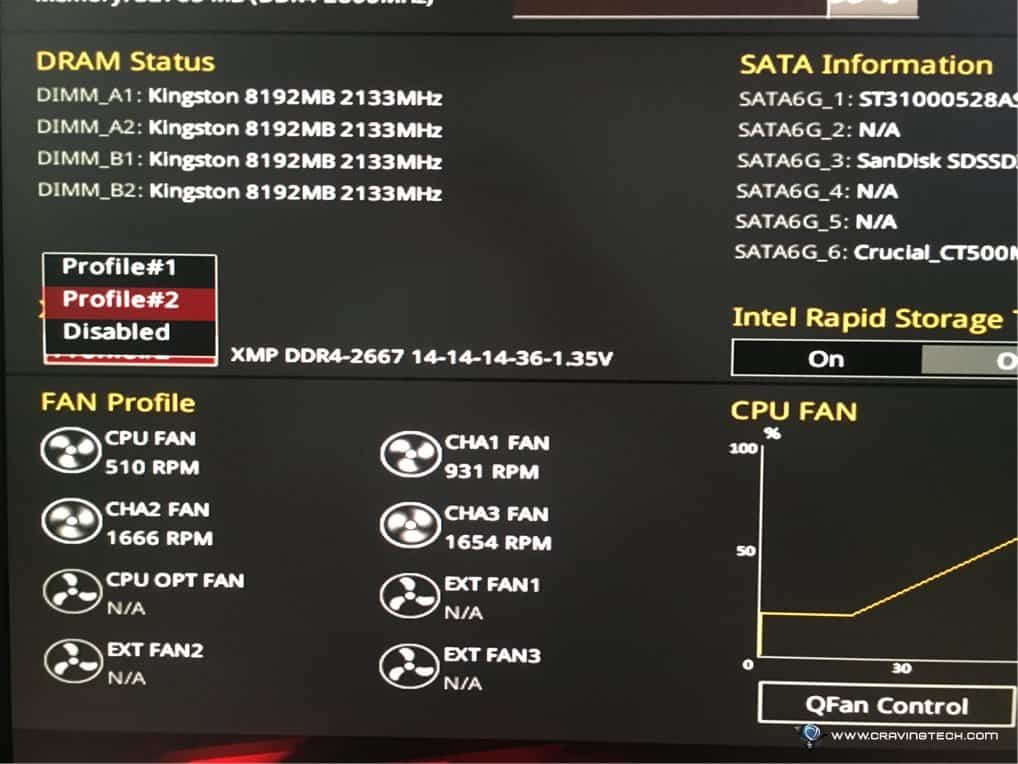 CPU-Z Info
2133 MHz (stock speed):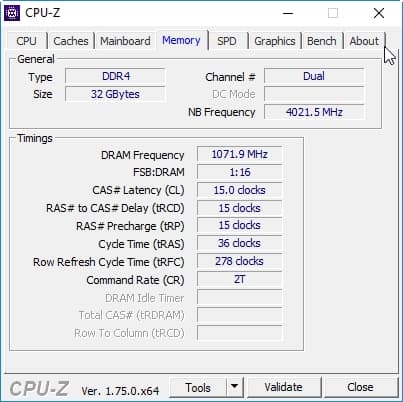 2800 MHz (overclock):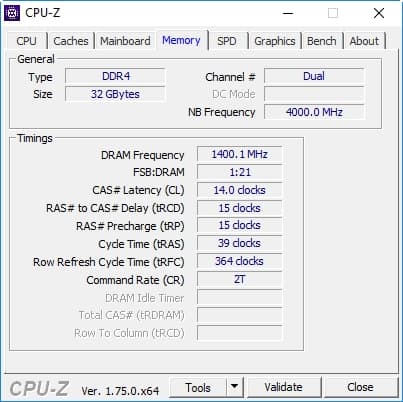 There is also a higher model, HX430C14PBK4/32, which offers up to 3000 MHz on XMP compared to the HX428C14PBK4/32 that I have (in case you want to grab the best one possible).
Combined with the Intel i7-6700K unlocked processor, you can build yourself a monster, overclocked, yet stable build, which is great for PC enthusiasts.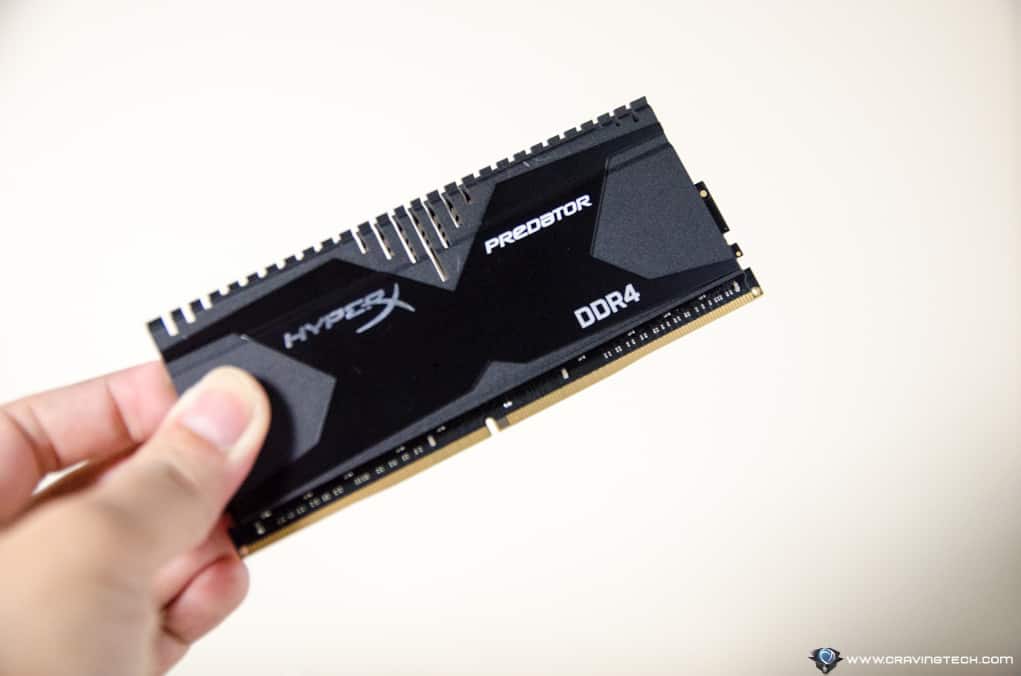 Kingston HyperX Predator comes with a lifetime warranty and free technical support, definitely another plus to consider if you are considering to pick one yourself.
If you are a bit tight on budget, the Kingston HyperX Fury is more budget friendly (offering slower speed than the HyperX Predator), but still awesome on any Skylake build.
Disclosure: The kit was supplied by Kingston for the PC build and reviewing, but all opinions are mine
[AMAZONPRODUCTS asin="B00TPQPO0G"]