Today, Tim Cook announced a few products and updates which includes an iPhone SE, iPad Pro 9.7″, Apple Watch bands, and iOS 9.3. Further details follow below.
iPhone SE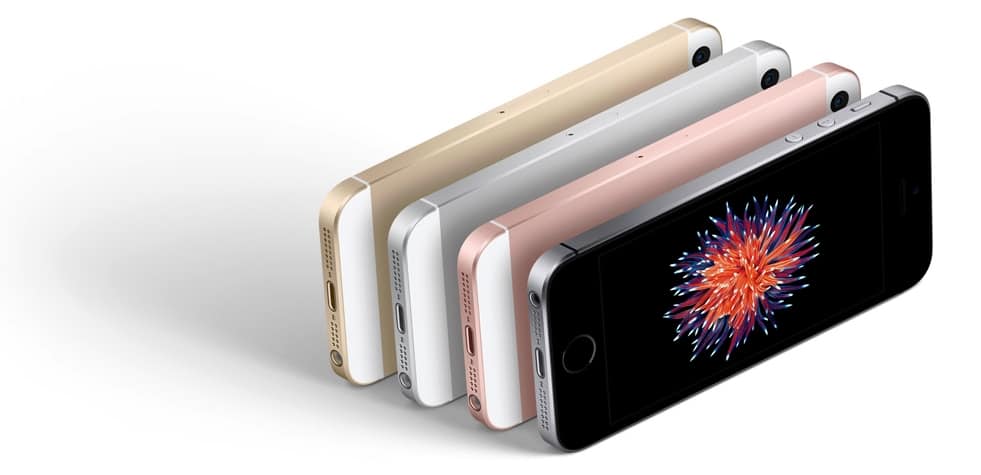 iPhone 6 or iPhone 6s too big for you? Apple has now got it covered. If you are still clinging to your old iPhone 5s because the size is just right, then the new iPhone announced by Apple is just for you.
In short, iPhone SE is pretty much an iPhone 6s on an iPhone 5s body. It has the same processor chip as the iPhone 6s (A9 chip with an M9 motion coprocessor), iSight Camera (12-megapixel, ability to shoot 4K video, etc), Retina Flash for front facing camera, Live Photos, Touch ID, and Apple Pay support.
Why would Apple bother updating their 4″ iPhone? Apparently there are still millions of people buying an iPhone 5s – which is a proof that many people still prefer a compact phone, and also those who are buying their first iPhone. Therefore, it makes sense for Apple to update their smaller iPhone model up to speed.
Apple iPhone SE will start at AU $670 on the 16GB model.
iPad Pro 9.7″
The iPad Pro 9.7″ is basically an iPad Pro with a smaller footprint. It's also the successor to the iPad Air 2 in a way. Sure, there are lots of people like professionals or designers who love the big screen on the iPad Pro and draw sketches using the Apple Pencil. But for most users like myself, it's ridiculously huge and expensive.
iPad Air 2 users would definitely want to upgrade to the smaller iPad Pro if they want more out of their iPad Air 2.
As much as Apple say that the iPad Pro replaces your PC or Laptop, I'd have to disagree. There is no way an iPad or a tablet can, in my opinion anyway.
iPad Pro 9.7″ vs iPad Air 2
Compared to the iPad Air 2, the iPad Pro 9.7″ is 40% less reflective than the iPad Air 2, 25% brighter, has 25% greater colour saturation, twice audio volume with 4 speakers, supports "Hey Siri", better camera, and a new True Tone Display technology thanks to the new ambient sensors (which measures the colour temperature of ambient light, and adjusts the display to match).
The iPad Pro 9.7″ has a graphics powerhouse, better than an Xbox 360 even, according to Phil Schiller. It supports iPad Pro accessories with Smart Connector.
And, it now comes in Rose Gold colour and also has a whopping 256GB storage!
No iPad Pro mini was announced though.
iOS 9.3 Update
iOS 9.3 is not really new, as the public beta has been released for a while now. However, not everyone wants to beta test for Apple, so if you've been waiting patiently, then it's time for you to go to the iOS Settings and do a Software Update.
New iOS 9.3 features:
Night Shift mode – automatically shifts the colour of your screen at night, so not to strain your eyes and helps you sleep better.
You can lock your Notes with a passcode or fingerprint (Touch ID).
App suggestions inside the Health app.
Apple News update with Top Stories, Trending Topics, and Editor's Picks.
CarPlay update: "New and For You" Apple Music suggestion, Nearby feature on Maps (gas, restaurants nearby).
Education: new features designed specifically for students and teachers
More Apple Watch bands
According to Tim, many Apple Watch users change their bands pretty often. As style matters, Apple has announced new variety of Sports colour bands, Black milanese loop band, and bands made from a new material (woven nylon).
The woven nylon bands come with some striking colours that you might love:
Apple TV tvOS Updates
You can now create folders, dictation (even use your voice to enter your username and password), Siri on the App Store, access to your entire iCloud library including Live Photos.
Other new things that Apple announced today
Apple Renew Program
Upgrading to a new iPhone? Make sure to bring your old iPhone to an Apple Retail Store or send it for free by visiting Apple Recycling page and printing a prepaid mailing label. Apple also showed a really cool video where a machine named 'Liam' (designed and made by Apple) disintegrates all iPhone components and uses the recycled materials for other things (like solar panels, etc).
But of course, it's better to just sell your old iPhone away if you can, unless if no one wants it or if you need to throw it away.
Apple CareKit
It's a framework for developers to create apps that encourage people to be active in their health care. The first app that takes advantage of this is an app that handles Parkinson disease.
Or for example, after you are being sent home from a surgery, you normally would have a sheet of paper (or reminder) what not to do and what to do during your recovery process. With the help of an app, you can see your checklist, conditions, and share them to your doctor to monitor your progress.
—
For most iPhone users (who are on their iPhone 6 and 6s especially), this is no event to get excited about and we already knew it wouldn't be one. For the more exciting event, it would be the big event in September for the iPhone 7.