Christmas is just around the corner and it's that time of the year again to get your loved one the latest and greatest gadget as a gift. Of course, there is nothing wrong in getting one for yourself too now, isn't there?
Here are my recommendations on what gadgets to get this Christmas. Or at least, this top 5 list should give you some ideas.
[1] Smartphone – depends on your platform of choice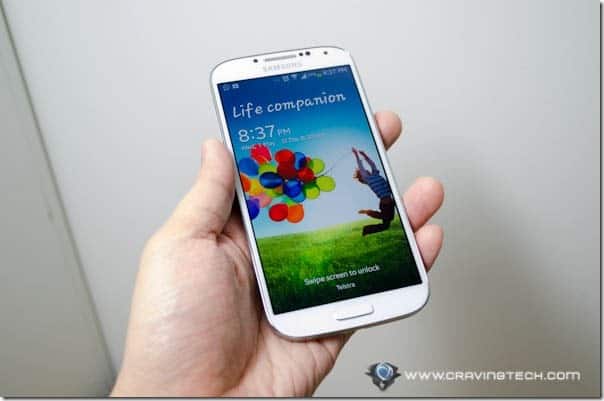 This year, we have seen some fierce competitions in the smartphone market and we've got ourselves some great smartphones from different brands. Depends on what mobile operating system you like, I would recommend either getting the iPhone 5s from Apple, the Galaxy S4 from Samsung, HTC One, or the Lumia 1520 from Nokia.
They are all great smartphones (in terms of hardware) and chance is that whichever phone you are going to pick, you'll fall in love with it. Though if you have invested heavily on apps, it's recommended to pick a phone of the same mobile OS so you don't have to purchase a whole set of new (or similar) apps.
[2] Tablet – iPad Air
The iPad Air certainly makes one of the best Christmas gifts this year. An iPad is so easy to use that even a 3 year old can play with it without much learning process. Best of all, an iPad will be loved by any members of the family.
The iPad Air is gorgeous, powerful, portable, and weighs so much less compared to the previous generations that you don't really need an iPad mini anymore (unless you want the smaller size).
You can use it in your lounge to browse the web and to check on your Facebook friends while watching TV. Or you can bring it outside as an e-book reader while you commute on the train or as document viewer in meetings.
There are plenty of great quality apps in the App Store compared to the other platform and sometimes you can get awesome apps from a frequent "Free app for a day" offer for free.
If you just want a table for reading, the Amazon Kindle PaperWhite is a good choice.
3. Coffee Pod machine – Any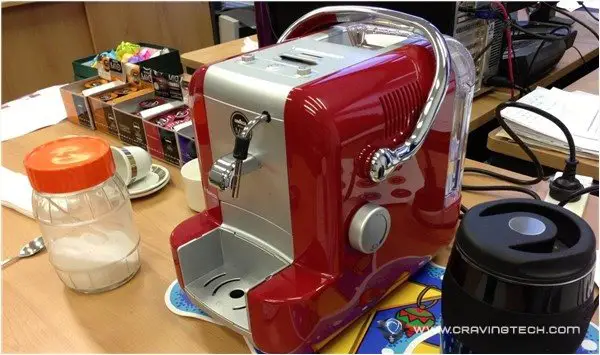 Love coffee? Ever since we bought a Coffee Pod machine in our office here, I have almost stopped going to our regular cafe downstairs. It's a great money saver (as one coffee pod only costs around 50 cents or a dollar max), easy to clean, has a variety of flavors, and best of all, fun to make.
Fill it with water, insert a coffee pod in, and press the button to start making coffee. It can't get any easier than that.
The price of Coffee Pod machines has significantly gone down compared to a year ago and should make any household member awake and happy. You can grab one from Nespresso, Lavazza, or even cheaper in Aldi for less than $100.
4. Portable Bluetooth speakers (or headsets)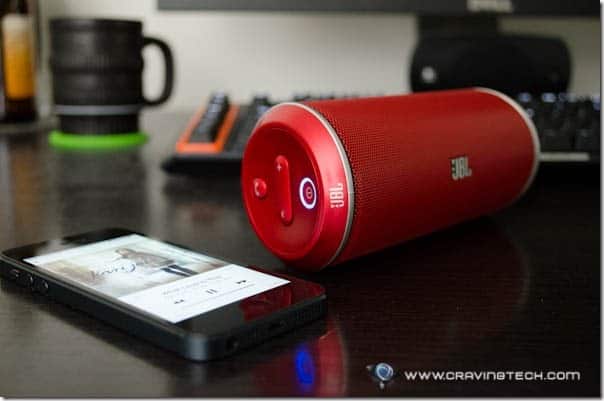 Who does not love music? We all do. If you are still listening to music from your phone using the built-in speakerphone, then you definitely should consider getting a portable speaker.
Back in the old days, portable speakers already existed. However, you were required to plug it to your phone with a 3.5mm audio cable which becomes a nuisance to carry. Nowadays, most portable speakers are equipped with Bluetooth technology. Meaning, you don't have to carry a separate cable or to hook your phone up with the speaker. It's really handy and the sound quality coming out from these portable speakers is actually pretty good and loud. Definitely much better compared to your built-in speakerphone.
If you just want to keep the music by yourself, there are plenty of good Bluetooth headsets around for listening to music. They are cordless and amazingly some of them sounds really clear and of good quality.
My Bluetooth headset of choice at the moment is the Plantronics BackBeat GO2 | My Bluetooth speaker of choice at the moment is the JBL Flip for its value and sound quality
5. Portable Battery Charger
These devices we have now are always hungry for power and unless we can invent a nuclear-cell battery at some point, we will always be running out of power when we need it the most.
It is great if you can plug the adapter to a power socket nearby but what if you can't? If you have an all-day event, chance is that you will lose battery fast. When I went for a day trip last week, I had to use my phone's GPS software to guide the way, took bunch of photos, made calls, and send messages. At the end of the day, I ended up with 5% battery left.
Portable battery chargers are handy because you can easily carry them around in your pockets at times. Depends on the size and cost, you can get some extra hours out of your devices from these chargers.
Some portable battery chargers that I have reviewed before can fully charge a smartphone more than 3 times. The other can be recharged using a direct sunlight, perfect for outdoor activities. An even more premium one can even charge a Notebook.
Depends on your budget and preferences, you can pick one out of the many great portable chargers out there. My most favorite one is the Mophie Juice Pack PowerStation because of its style and compactness, though quite pricey.
—
There are much more gadgets out there that I can recommend based on what I've seen and reviewed so far. Whichever gadget you are going to get for this Christmas, be sure to search for the reviews first. This way, you can be sure that you (or your loved one) will be happy with the purchase you make and you will get the best bang out of your buck.
For other gadgets worthy to look at this year, check out our latest Gadget Reviews section.