Note: This is a guest post written by Angela Worley
Those who like to spend most of their time outdoors take great pride in their gear, and they likely have the necessities. That being said, everyone likes a new, high-tech gadget that could make their life easier — or at least more comfortable.
Here are seven gadgets to consider for the outdoorsman or outdoorswoman in your life.
A Portable Power Pack
In today's technology-first world, the outdoorsy person in your life will need to have some power with them. Whether you're looking to provide them with a cell phone or camera charge, or an entire refrigerator and television set-up, Goal Zero has a wide range of portable power packs that will keep them going for days.
A Backpacking Solar Charger
Speaking of power, your friend might need a way to replenish their power source. Luckily, the outdoors is full of warm, valuable sunlight that can be harnessed into energy that powers any of their electronics.
A backpacking solar charger is a lightweight, sustainable gadget that would the perfect addition to any steward's inventory.
An Outdoor Smart Watch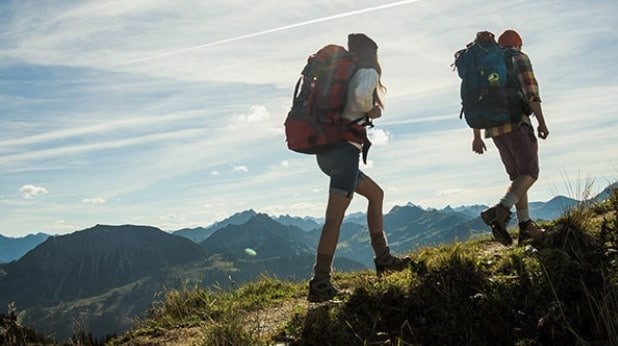 With all the wearable technology available in today's world, it can be hard to decide which one is right for you or a loved one. Casio makes it simple with its PRO TREK Smart model. It links to any smartphone to tell you the time, date, location, what direction you're headed and even what the air pressure is.
Even more impressive is its ability to show you your GPS location on a high-resolution, full-colour map without draining your battery or using up all your data.
The Perfect Multi-Tool
Not all gadgets need to be high-tech or even battery-powered. Some come in a compact form but can be incredibly useful in the outdoors. Take, for example, the Leatherman Wingman Multi-Tool.
It weighs less than seven ounces, comes with 14 different tools and will run your less than $50. It can cut, bend, open, measure and more — and it can be entirely operated with just one hand. Sometimes, simple really is best.
A First Aid Flashlight
Every outdoorsman and outdoorswoman needs a flashlight; and they definitely need a first aid kit. VSSL has combined the two into a sleek, functional vessel that won't weigh a backpack down but could help save a life.
It's less than a pound and includes an LED flood beam light, compass and an extensive medical first aid kit. Plus, it's water and shock resistant, making it ideal for the accident prone person backpacker.
A Portable Espresso Maker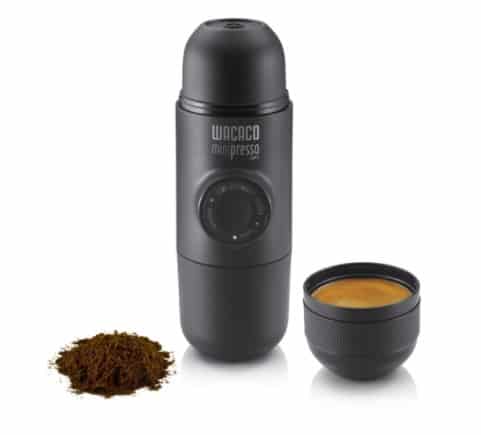 Give your friend the gift of portable, quality caffeine they can enjoy no matter where they might wake up in the morning. Wacaco's Minipresso Kit lets users grind, carry and drink their coffee on-the-go, without sacrificing quality or flavor.
All you need is one free hand and four ounces of water.
An Emergency Weather Radio
You never know where your favorite traveler will wind up, so why not help them prepare for anything? An emergency weather radio will help them stay prepared for anything — and keep them safe.
Find one that's lightweight and easily portable, so it can fit in their car and their backpack. Esky makes one that's only eight ounces and can be powered by the sun, a USB port or by cranking it.